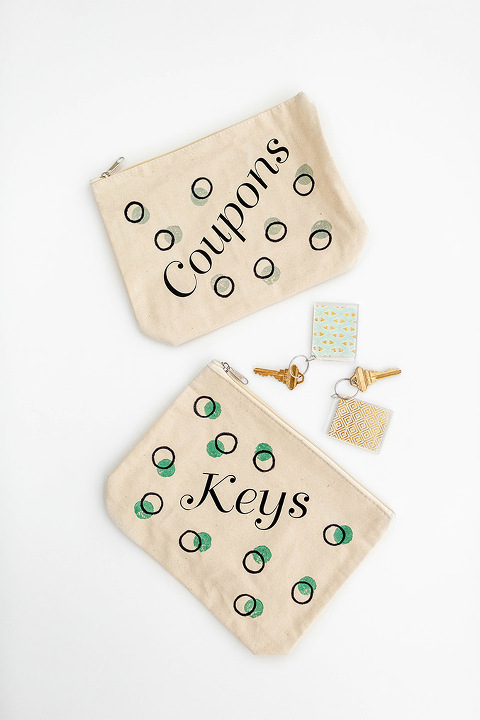 I don't know about you, but I'm still in the thick of a major fall cleaning kick, so pretty much any spare minute you'll find me reorganizing drawers, going through old decorative items, and purging clothes. Even though it's kind of mentally draining for me to categorize our belongings into keep, toss, and donate piles, it just feels so good to live amongst nothing but the things that we use most often and love the most.
While I might not "love" coupons and keys, they are those types of items that we need to keep handy at a moment's notice, so I put together a brand new DIY project to help me keep better track of them and so they look cute sitting pretty in our junk drawer. You can find out how I made them using custom-ordered (but affordable!) canvas bags right here.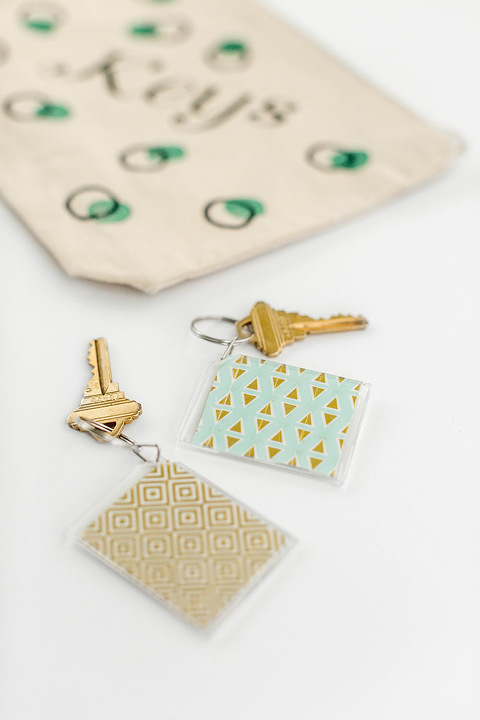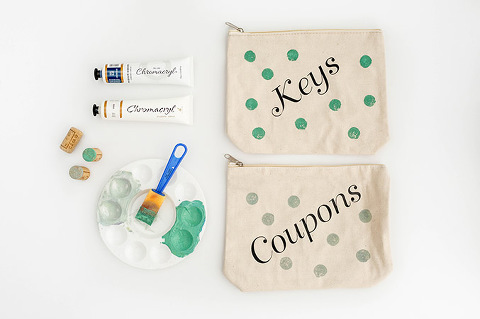 As a little bonus to the painted totes tutorial, I found an extra five minutes to put together the pretty DIY keychains, too. It really is simply amazing what you can do with washi tape, isn't it? Pop over to Oriental Trading here to see the pair of tutorials, and then tell me in the comments what types of junk drawer bags you'd make for yourself—maybe one for pens and pencils? Tape? Let me know below!