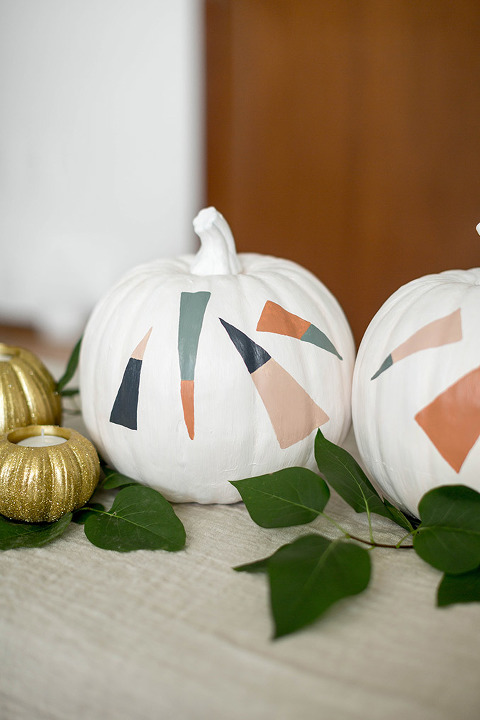 It really is just so funny where DIY inspiration can come from sometimes…For example, while brainstorming Halloween content ideas for Oriental Trading earlier in the season, I happened to come across this dress Pin. I was strangely drawn to the razor-like dashed pattern on the fabric, and remember thinking to myself, "This could be a cool starting point for a Halloween craft project."
Fast forward several weeks, and here I am sharing my DIY Painted Dashes Halloween Pumpkins! Click that link to see how the pair of faux white gourds received their very own designer-inspired razor pattern fit for fall and all sorts of spooky soirees to come later this month.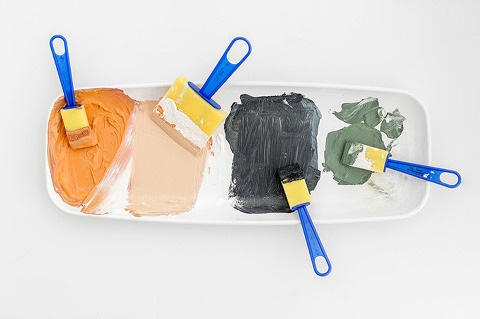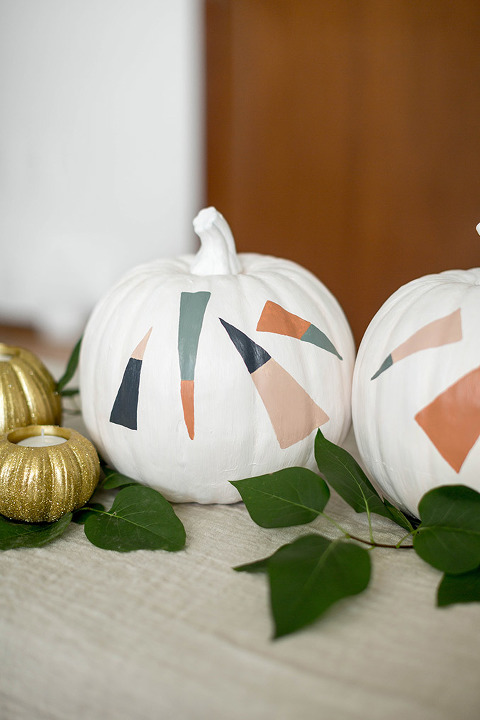 I'm surely biased, but I just love how these pumpkins turned out—from the color palette, to the edgy mod shapes. Truth be told, I'm not much of a Halloween decorator. Sure, I put together holiday-specific crafts to showcase here on the blog because I certainly don't blame those of you who do love to decorate for the season. But once the project has been photographed and published, I often donate the finished craft to charity so that someone who really appreciates spooky decor can put it to better use.
These painted pumpkins, though? I think that these are here to stay. They feel sleek and stylish enough to blend in with the rest of our fall decorations, and sport just enough razor-sharp personality to suit the Halloween holiday. What do you think? Would you put these puppies out on your own Halloween party table? Get the how-to and free printable template on Oriental Trading now before October 31 rolls around!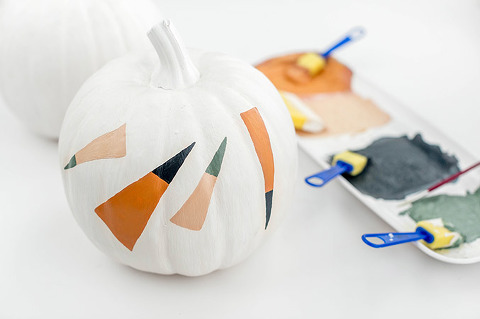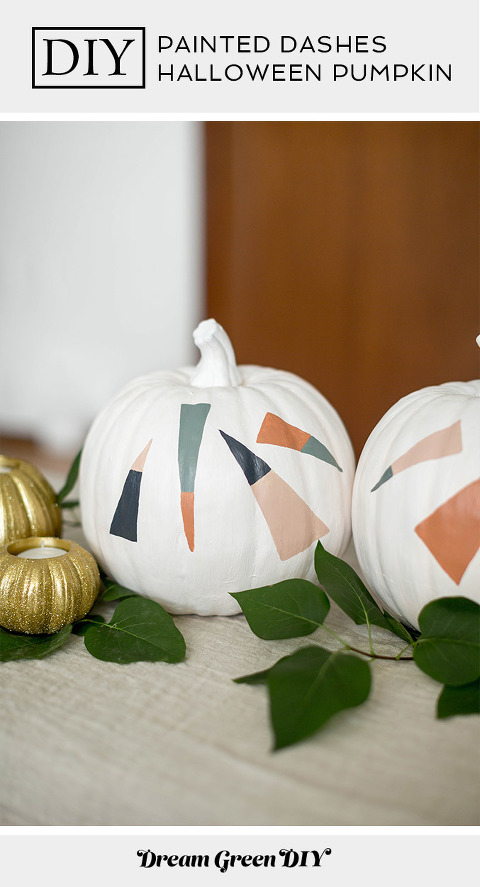 SaveSave