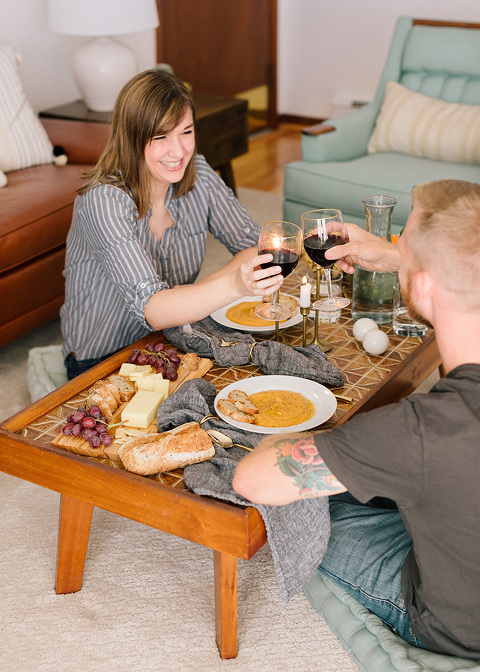 Like a lot of folks, Thanksgiving is one of my all-time favorite holidays. In fact, in might just be my favorite. My first instinct is to name Christmas as the front-runner, but once Christmas day actually arrives, the joy of the season is effectively over. I tend to get really, really sad on December 25 because I know that I have an entire year to wait until I can enjoy Christmas music and holiday movies again.
My point is that Thanksgiving day is when I feel like I truly come alive. I'm so lucky to be surrounded by my family, whom I couldn't possibly love more, and I relish having the excuse to spoil them with tasty treats and Christmas gifts, too. But what if you can't get home to your own family…What if you're restricted by distance or budget to travel for the holidays? I wanted to challenge myself this year to prove that a 2-person (or even solo!) Thanksgiving can be just as memorable. It doesn't have to be fussy or over-done—a simple scrumptious picnic around the living room coffee table is really all you need to make this holiday feel special.
To bring my vision for this mini Thanksgiving event to life, I enlisted the help of our pro photographer pals, Bethany and Aaron Mallory, and you can see the full story and my interview to inspire an at-home Thanksgiving picnic for two over on Camille Styles. Scroll on for a few of my favorite shots from the feature, plus I'm sharing a few extra ideas and tips that I didn't have time to mention in my Camille Styles interview.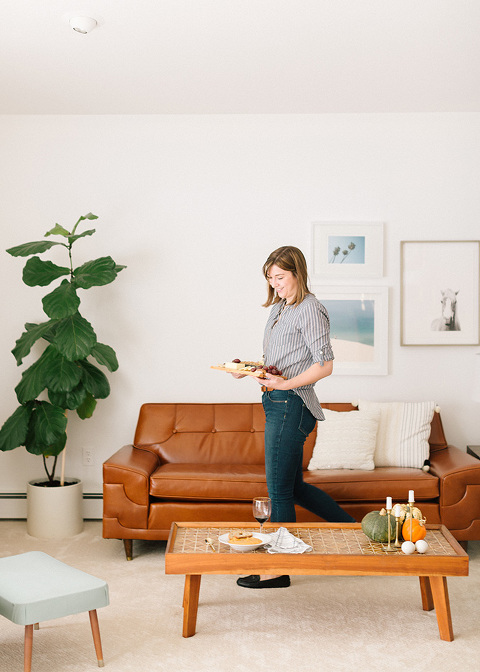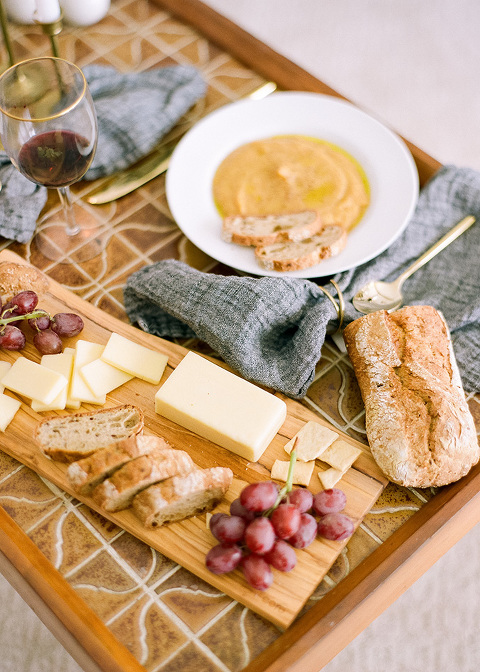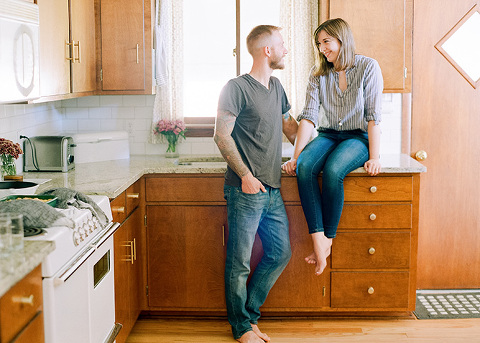 First, we've gotta talk food. I'm well aware that a cheese plate doesn't particularly scream "Thanksgiving," but I'm of the mind that you should follow your own gut (literally!) when it comes to a holiday menu. Not a big fan of turkey? Serve soup instead! And I think a wooden board brimming with fresh fruit, crackers, fresh-baked bread, and cheese is the perfect thing for John and I to enjoy throughout our holiday. It's easy to snack on all day long, and makes for tasty leftovers on Black Friday, too. All this to say, don't feel pressured to serve a Norman Rockwell-style Thanksgiving dinner if you feel yourself lured by other in-season fall flavors.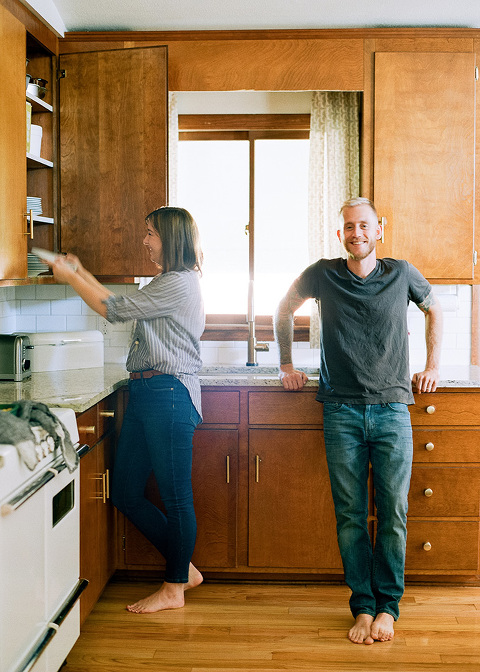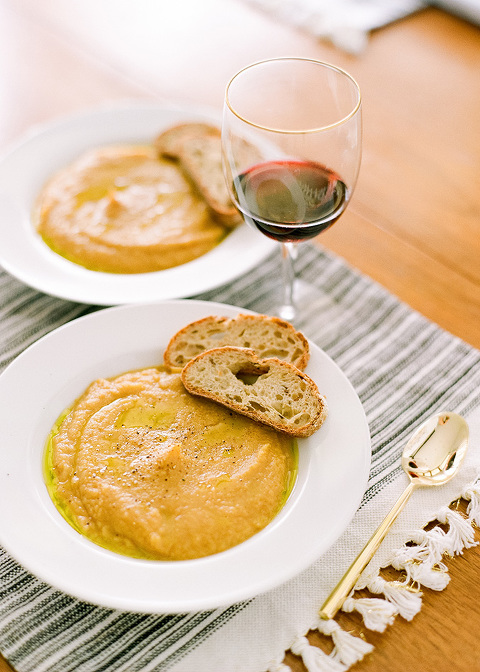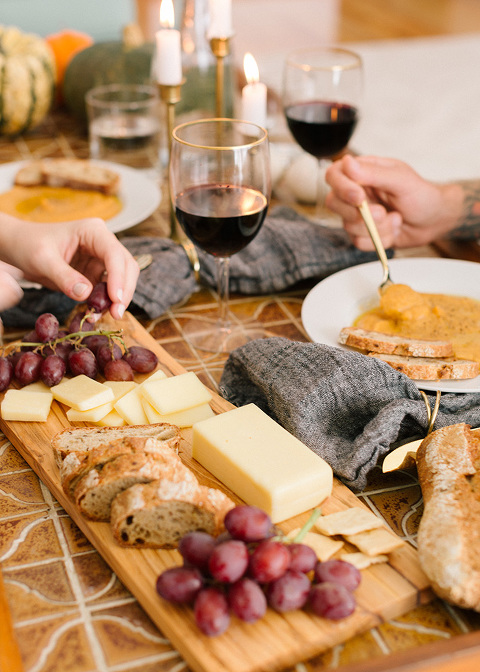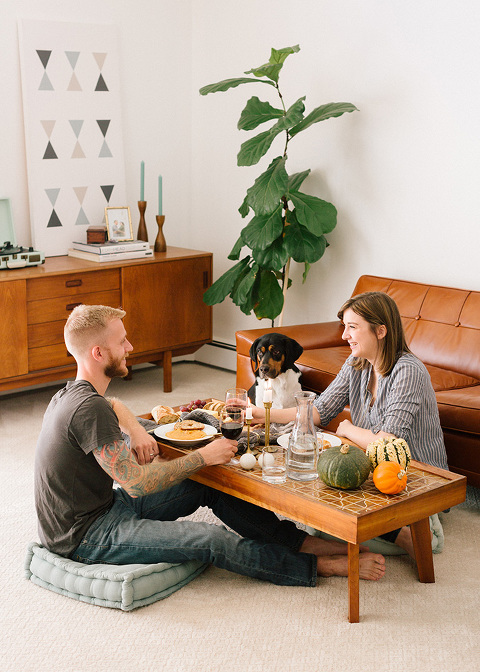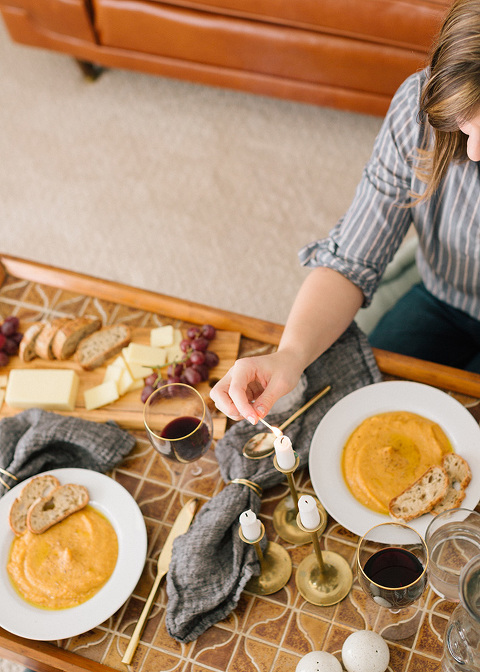 The thing I loved most about our holiday picnic is that we chose not to have it at the dinner table. It's so much fun to switch things up by moving our plates to a different area of the house. Our meal around the coffee table felt fresh and definitely worlds and away from our everyday routine. Even just moving your meal to the living room sofa with a couple of breakfast trays, festive music crooning in the background, is enough to make your holiday dinner feel a little bit more thrilling then it would around the same old dinner table in the same old dining room chairs.
As they say, it's all about location, location, location, and this holiday entertaining tip doesn't cost a dime. We actually did this (eating around a coffee table) at a Friendsgiving several years ago, and I'll seriously never forget that night because it was something so new and different to try.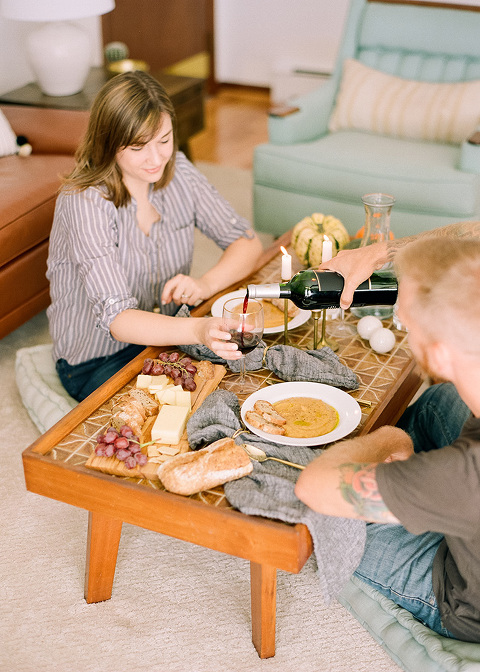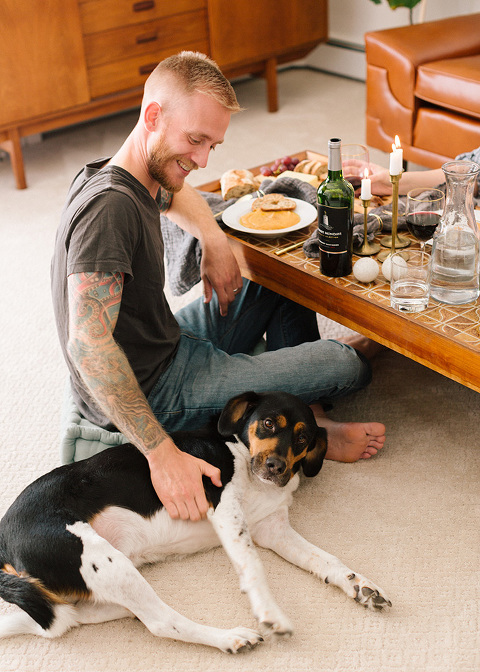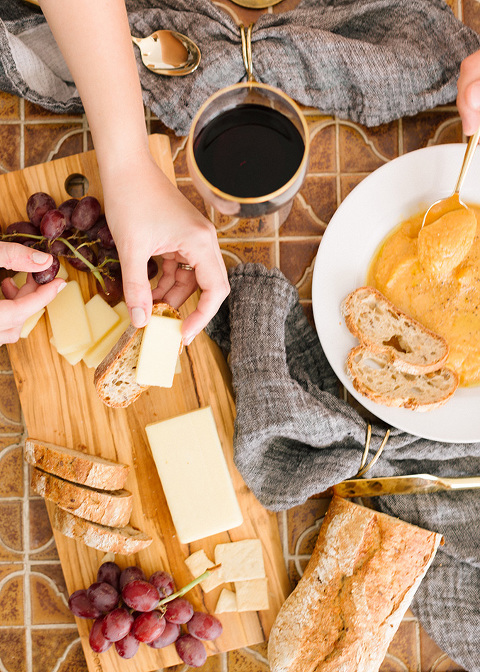 One thing to keep in mind when planning your 2-3 person holiday dinner is that you don't need nearly as much food as you would for a big traditional family Thanksgiving. It's more affordable to shop for that smaller, more intimate meal, and you also don't have to take into account as many diet restrictions. That said, my sister (who's vegetarian) will actually be joining us here in Waynesboro for the weekend after Thanksgiving, so we'll be enjoying a similar meal that you see here—sweet potato vegetable soup, a board loaded with produce and fresh cheeses, and a dish of fresh fruit crumble for dessert. You can snag the recipes for the soup and crumble over on Camille Styles here.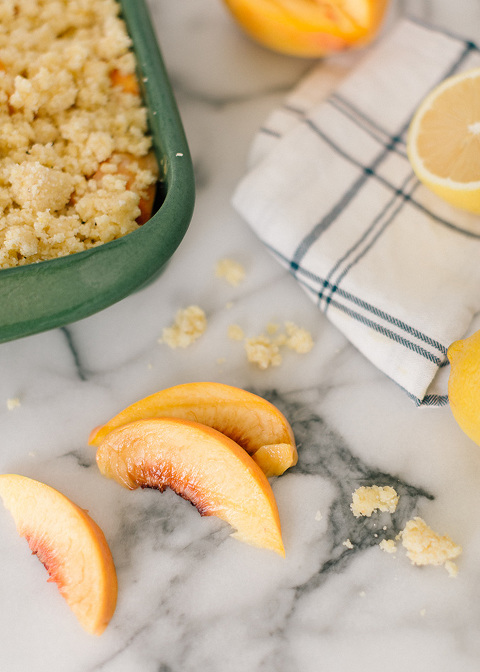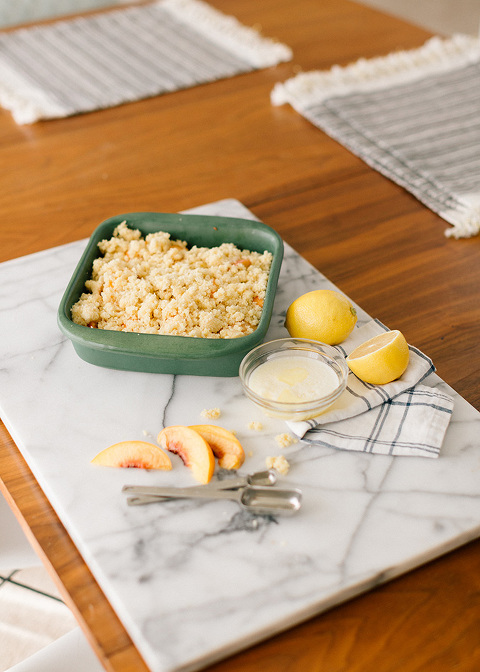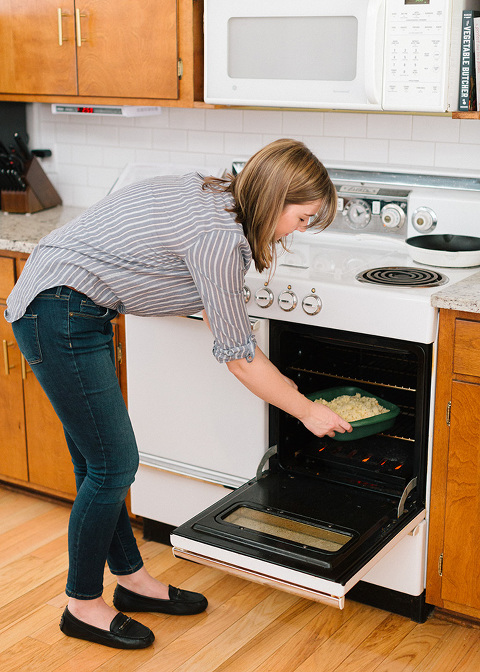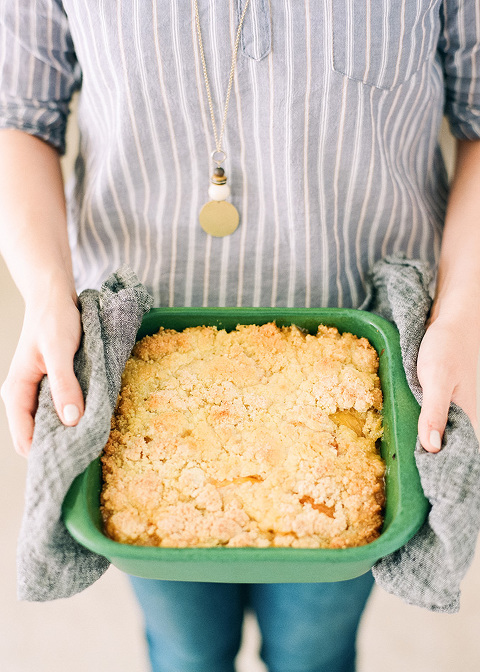 Again, my whole intention with sharing this story is to prove that a tiny Thanksgiving meal for two can be just as memorable as a giant one. If you can't get home for the holiday next week, don't lose heart. At the risk of sounding cheesy, Thanksgiving is all about refocusing our minds away from all the negativity in the world and appreciating what we have in the here and now. It only takes one other person to experience love and a good laugh or two, so I hope you are able to do just that next Thursday.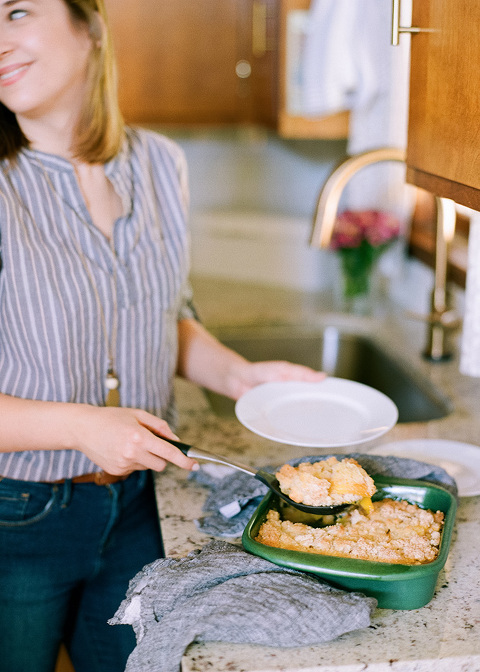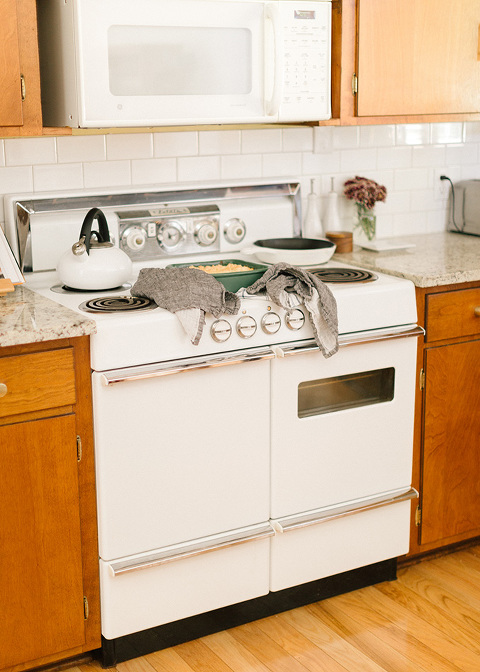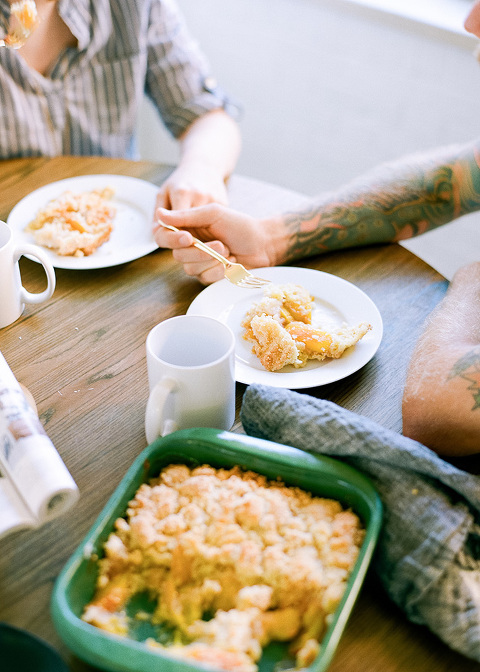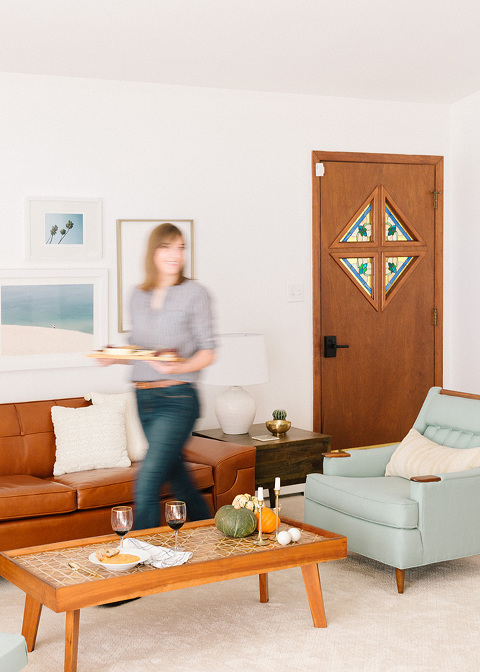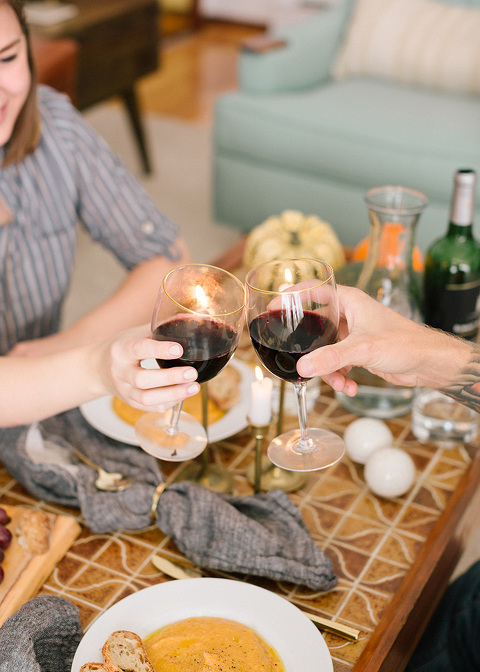 Big thanks to our friends the Mallorys for helping us document this special story, and I hope you'll take an extra minute or two to pop over to Camille Styles for the full story and my interview. It's packed with tips on how to pull this type of event off in your own home.
Oh, and one last thing: have you entered our giveaway yet? Wise Apple Vintage founder, Nikki McIntosh, and I are teaming up to give away a box full of DIY and vintage goodies. Click through to Instagram here to enter, and see the DIY tutorial with more details here. The contest ends tonight at midnight—Good luck!