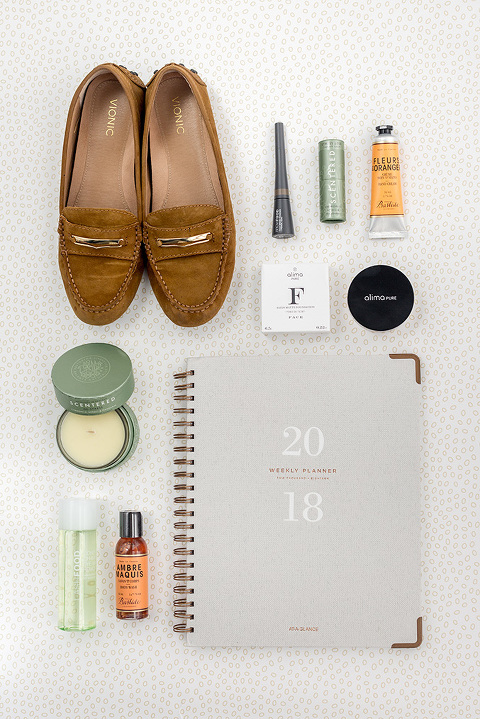 It's time for a brand new list of monthly favorites, and this time it's all about fall—not to mention all the things that go along with looming year-end to-dos. We're talking 2018 planners, stress-relieving products to help keep holiday anxiety at bay, plus a few home décor items I'm loving that I can't wait to put to good use while stuck inside this cold weather season. Scroll on for a full list of all the things I'm loving for November, and don't miss my brand new YouTube video where I discuss each and every item up close and personal.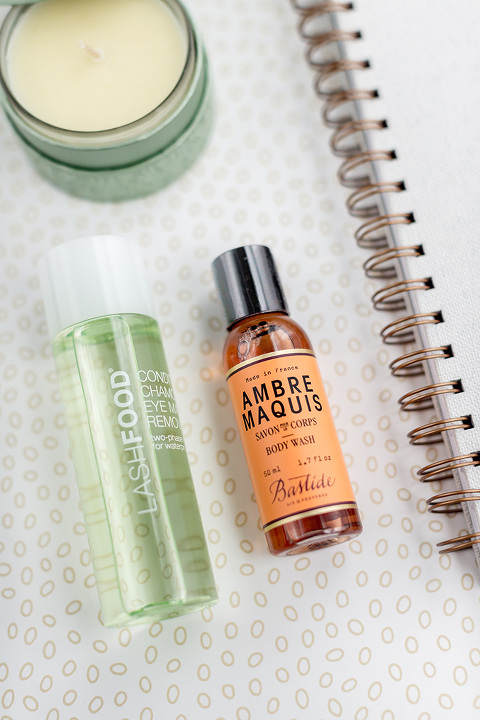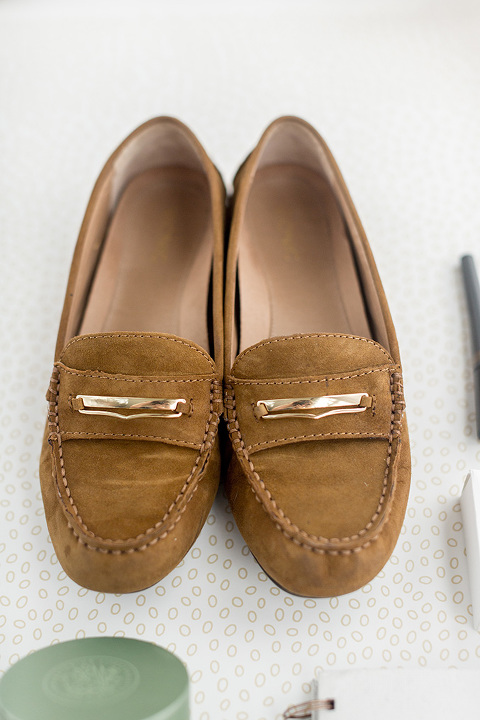 My November Favorites
1. Vionic Ashby Driving Moc: Hands down the best shoes I've ever owned. Comfortable right out of the box!
2. Sims 4: I've reverted back to my college obsession with this computer game. It's addicting, and the perfect distraction from stress.
3. Atomic Ranch Magazine: For all my fellow mid-century enthusiasts.
4. AT-A-GLANCE 2018 Planners: The new year is just a month and a half away, after all!
5. Margaret Kimball Studio Wallpapers: These removable wallpaper tiles are perfect for renters or home decor commitment-phobes (like me!).
6. Dunkin' Donuts Cold Brew Coffee: Click here for the recipe I mention in the video.
7. Method + Creative Growth Limited Edition Hand Soap: The prettiest hand soap dispensers I've seen this year, and you'll love the story behind the designs.
8. Scentered candles and therapy balms: These two products are single-handedly getting me through end-of-the-year anxiety.
9. Bastide Fleur d'Oranger Hand Cream: This hand cream smells almost good enough to eat, and it cures dry winter skin, too.
10. Alima Pure Satin Matte Foundation: I finally got my full size version of this foundation, and love the texture and finish. It's my new go-to.
11. Buxom Cosmetics Full-On Lipstick in 'Brooklyn': This lipstick is my favorite formula yet—it goes on smooth and lasts for hours.
12. Stay All Day Liquid Lipstick in 'Fiore (Hot Pink)': The perfect unexpected shade of pink for fall.
13. Stay All Day Waterproof Brow Color in 'Medium Warm': The single-step formula puts this brow color in my 'Favorites' this month.
14. BROWFOOD Aqua Brow Powder + Pencil Duo: On the other hand, I find myself reaching for this two-step product for a more dramatic look.
15. LASHFOOD Chamomile Makeup Eraser Pen: I didn't think I'd have much use for this one, but it's actually a really handy beauty tool. Worth adding to your bag for those "oops!" makeup moments.
16. LASHFOOD Conditioning Chamomile Eye Makeup Remover: I don't go a day without it!
17. Revlon 360 Dryer: The 360-degree air flow makes that dreaded hairdryer step less of a headache. Be sure to watch the video to see my embarrassing demonstration…
18. Natalie Borton Necklace (similar): This piece of jewelry is practically the only accessory I need to feel pulled together.
19. Le Cou, The Wakefield in Royal Blue Gingham: Have you guys ever tried a dickey? It makes fall layering a cinch.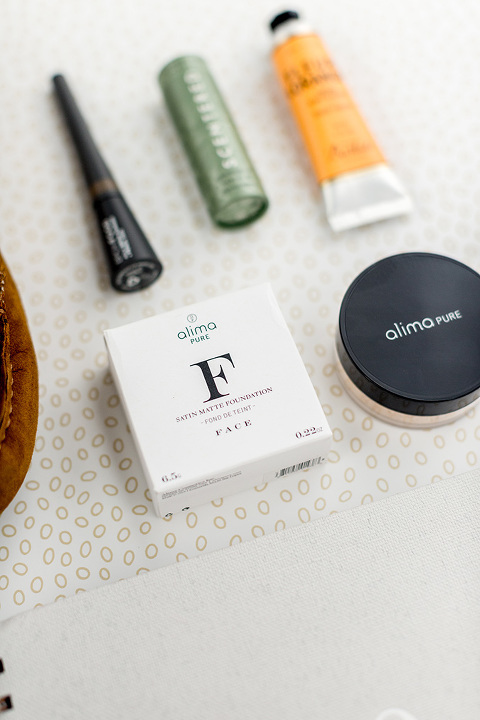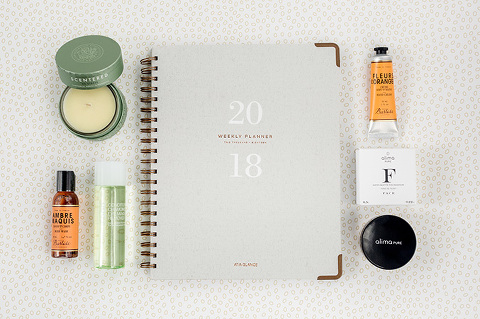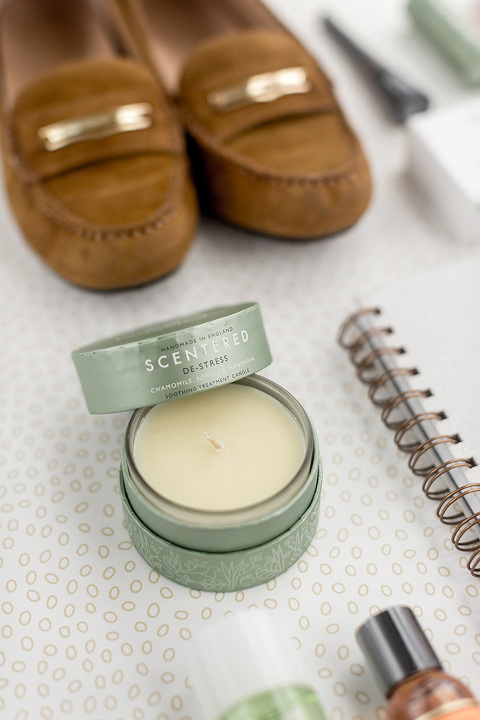 So, what are you loving this fall? Any new makeup products I should try, or new shoes that top your list? See my October Favorites here, and stay tuned next month for my December Favorites blog post and video, which will be geared toward all things Christmas gifting. I'd love for you to leave your own wishlist items in the comments box below in case you'd like me to include or review something in particular. Happy shopping!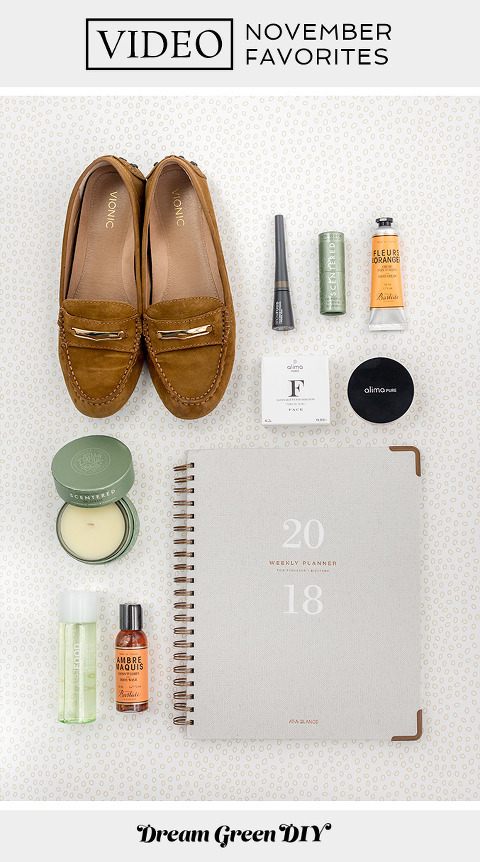 *I earn a small percentage from purchases made by the affiliate links above. Affiliate links are not sponsored. You can rest assured that I would NEVER recommend a product that I don't use and love myself!