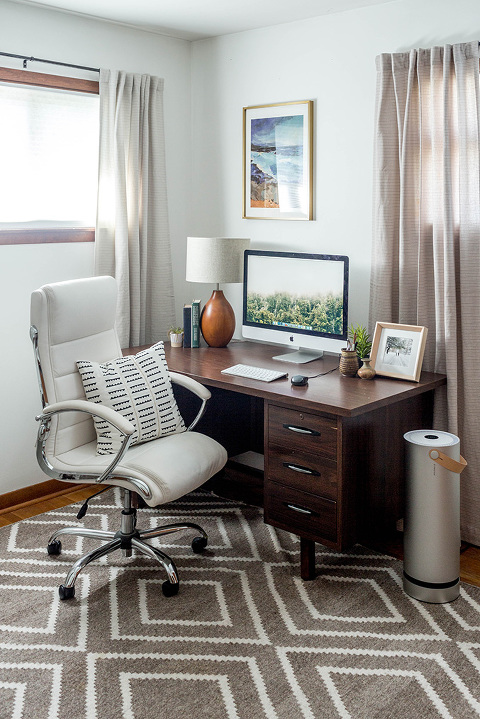 Although, here in Virginia, I was just about as far as an American girl could be from the wildfires in California and those devastating southern hurricanes that ravaged our coastlines and Puerto Rica, it still hit home for me. My heart went out to those families who were directly affected by the disasters, and, to this day, I'm still keeping everyone in my thoughts because I know the pain doesn't stop with that last ember or final gust of wind. For some, the long, hard road to recovery is just starting. Certainly, broken and destroyed homes and buildings are taking priority as people work to rebuild, but air quality is another major issue to consider.
Again, I don't have any firsthand experience or story to tell when it comes to my involvement in the recovery (aside from donating to any reputable organization I come across!), but right here at home, I've been beta testing the Molekule air purifier, which, as a brand, has been working overtime to help those in need along our coastlines following the wildfires and hurricanes. Scroll on to find out more about this awesome purifier, and learn how it's helping combat bad air quality—both near and far.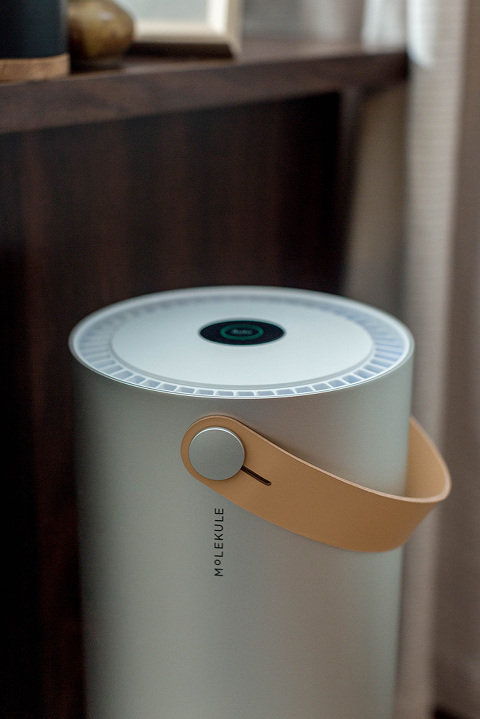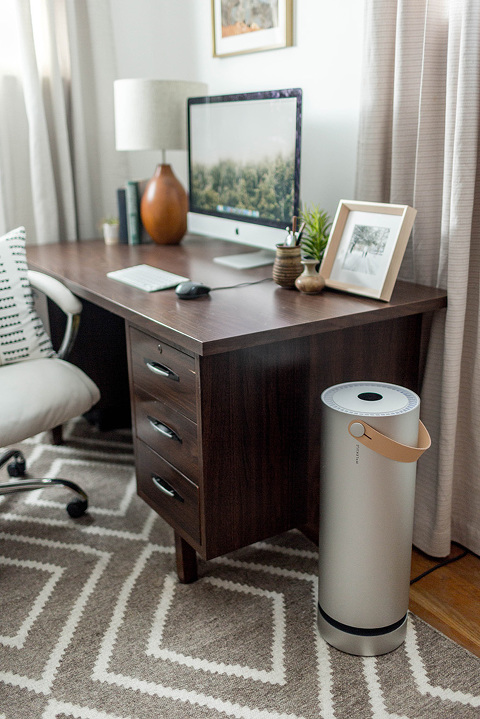 First, let's rewind this tale just a little bit. Earlier in the summer, I actually reached out to the brand myself to see if they might be interested in teaming up. I had spotted the purifier on my Pinterest feed as a paid advertisement, and I was intrigued. The imagery the brand put together to promote their product was so spot-on with my taste, and it did exactly what the ad was supposed to: it caught me—hook, line, and sinker.
I sent an email along to the brand to see if there might be a way for us to team up, and I was grateful to snag a spot as a behind-the-scenes beta tester. We've been enjoying the air purifier in our home for the last four months, and it has been the game-changer I hoped it would be. John suffers from terrible year-round allergies, and he's always had trouble sleeping because of the poor air quality in our home. We have four pets, after all, so our battle against dust and pet dander had—up until that point—been a lost one.
Since receiving and using our Molekule, though, John has been sleeping better and our home is noticeably less dusty and allergen-filled. The purifier breaks down all sorts of harmful microscopic pollutants (think: mold, allergens, viruses, bacteria, and even airborne chemicals), and I think it's going to keep us both healthy throughout the cold and flu season to come. It's admittedly a huge investment, and we are extremely grateful that we were given the opportunity to test the product in our home, but I can tell you without a doubt that, had we not been given one, we would have invested in this air purifier to help keep our home cleaner and ourselves healthier, too.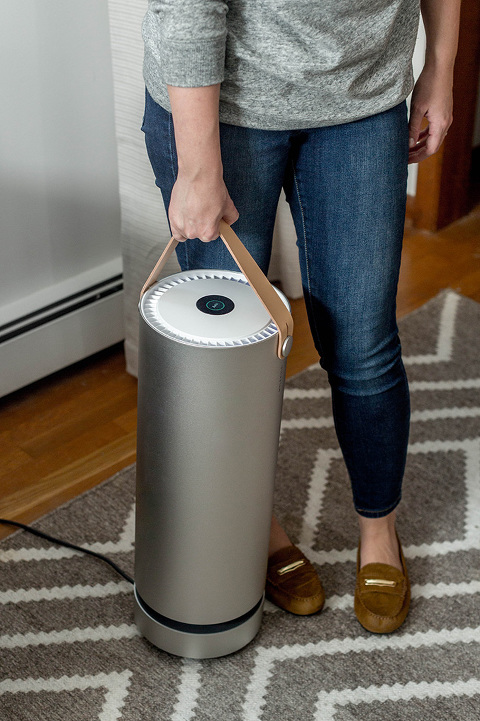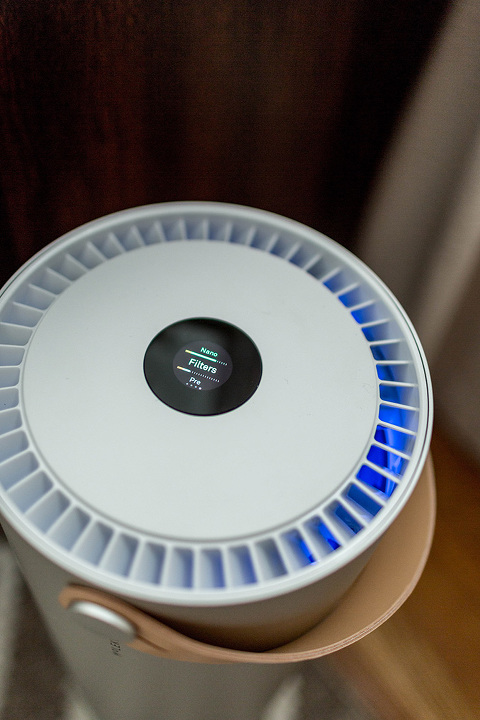 The physical purifier itself is, of course, kind of gorgeous from a design standpoint. That sleek silver shape and cool leather handle that I fell in love with on Pinterest (of all places!) is just as beautiful in person. What I didn't realize would be so stunning, though, was the functionality of it. The nano-coated filter actually works in tandem with light to help trap and destroy dust particles in the air that moves through it, and the soft subtle glow it gives off adds to the modern look without being ostentatious. You can easily switch the light off at times when the light might affect you (in your bedroom at night, for example).
Speaking of, the purifier is operated using a tiny touch screen at the very top. It's very discrete, but offers you all kinds of options depending on your needs: a silent mode (although the normal sound it gives off is a soft, constant "huusssh"—not annoying at all), dark mode, an on/off switch, filter check, and more. They really thought of everything with the design of this thing, and I have barely even talked about the scientific inner workings yet!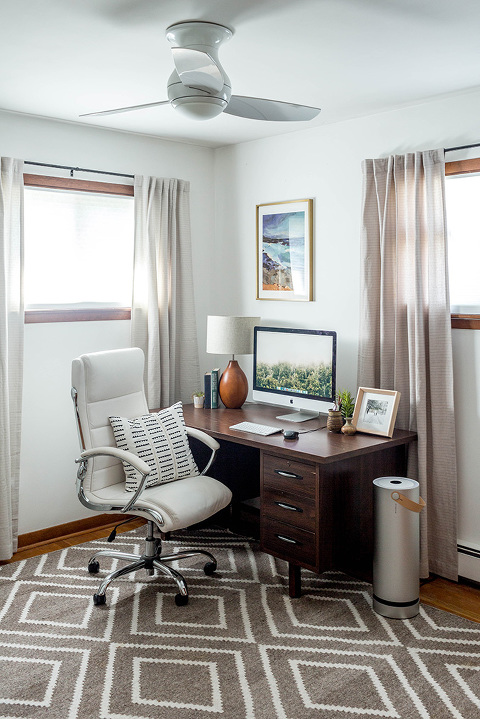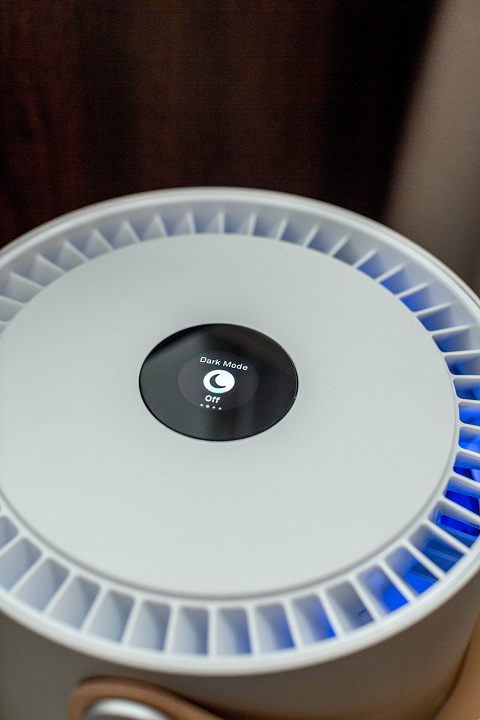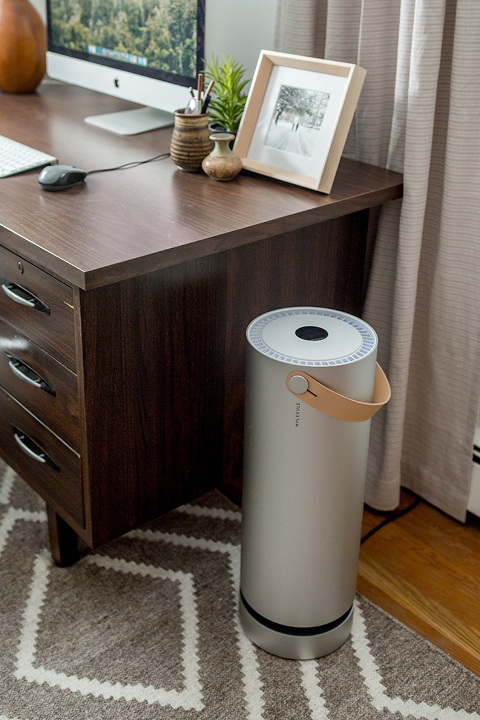 The Molekule brand just recently came out with third-party studies with the University of Minnesota that directly compare their PECO technology to HEPA, and proves that PECO is much more effective in destroying ozone and VOCs. This is breakthrough information, especially since the recent wildfires and hurricanes around our country have contributed to worsening and dangerous air quality.
The team is on a mission to help people who are affected by these disasters. In fact, they recently exhausted their entire inventory between donated units and increased demand in areas affected by the wildfires. The bottom line is that they know their technology can really help people, but they also know they need to get the word out.
I'm so grateful to the Molekule team for trusting our family to test the product in our home and that they were willing to put their faith in us to share our story and the effect it has had on our lives, too. Managing air quality in any home comes with all sorts of unique challenges, but we're super confident in saying that this air purifier has made a world of difference in our own situation. How could your home benefit from better air quality?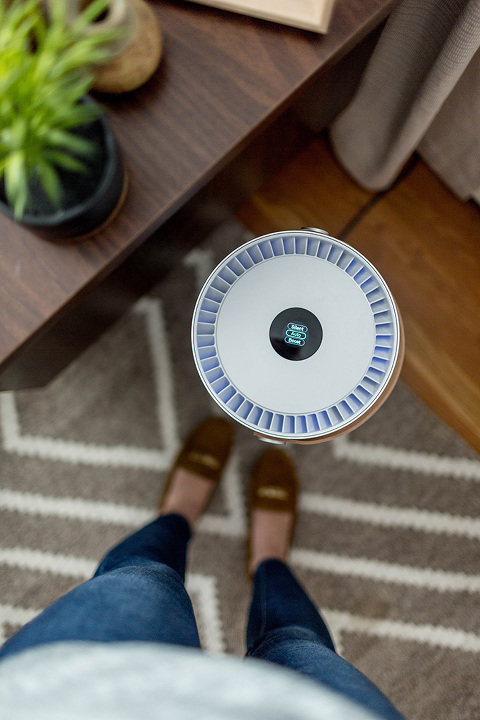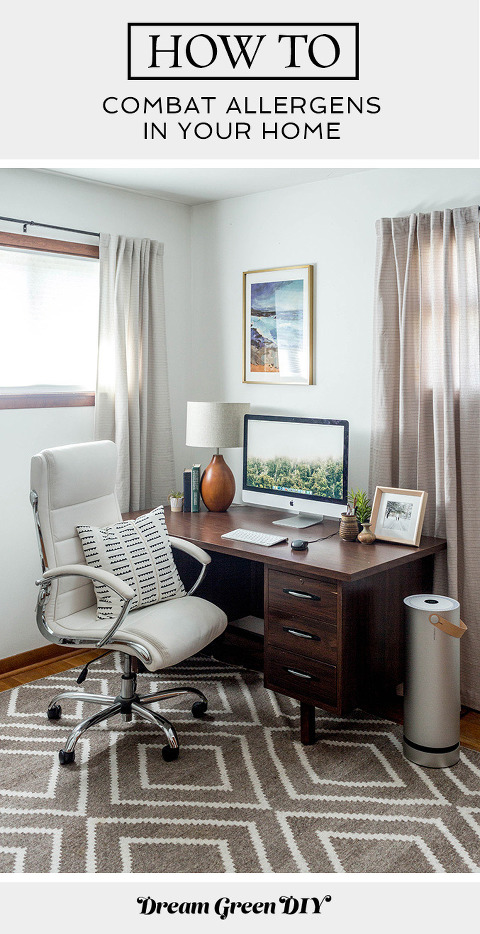 *This story was an in-kind partnership with Molekule. Though compensation wasn't received, we were given product to style and experience first-hand. All thoughts and opinions are our own. Thank you for supporting the brands that support Dream Green DIY!