A lot of things were high on my wishlist when we started house hunting back in 2015, but practically nothing was higher than a guest room. I had never lived in a house or apartment big enough to boast a bonus room (that wasn't already occupied by a roommate or office, of course), so I was really looking forward to having one for our guests. We were moving an hour and a half away from our families, after all, so we really needed that extra overnight sleeping space for our parents and sisters.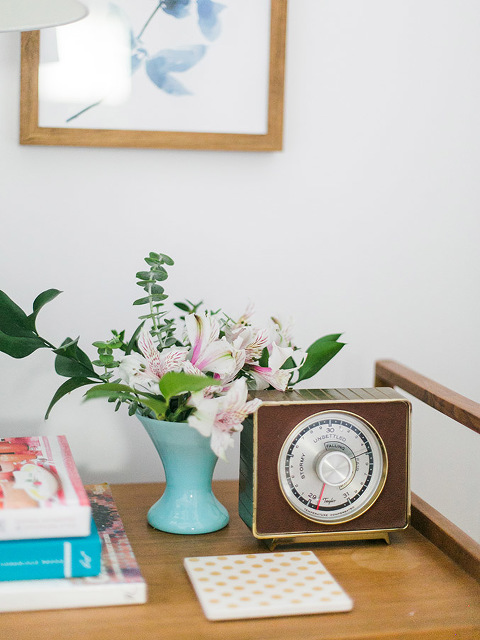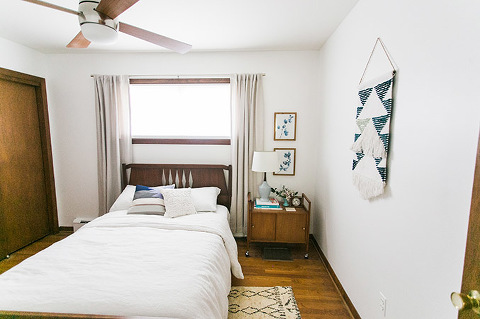 So, when we found this home with its three bedrooms—perfect for a master retreat, office, and guest room—we were sold. It's a super small room (which you'll probably pick up on judging by this small collection of photos), but it's just big enough to hold the essentials: a shelf for extra linens, a full size bed, and a nightstand where visitors can rest their phones and a glass of nighttime water.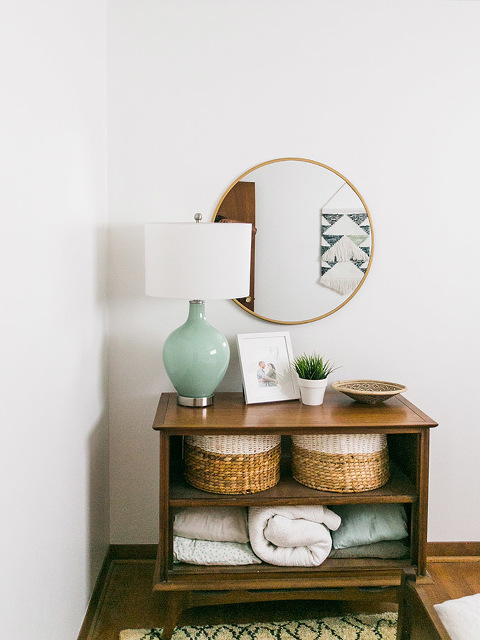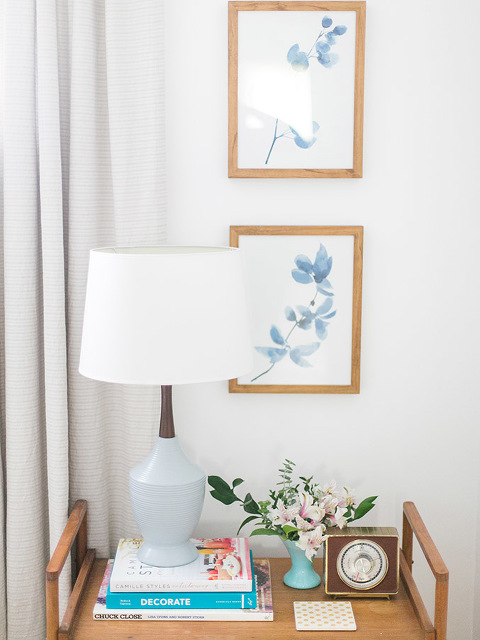 The room is, first and foremost, meant for guests, but I actually use this space all the time for my own purposes. I've been known to move in here at night if, for whatever reason, I'm having trouble sleeping in our master bedroom, and I'll often curl up under the covers in the evening to read a book or catch a bonus episode of West Wing whenever the mood strikes. As is the whole purpose with any bonus room in a house, our guest room provides a nice little break from everyday routine.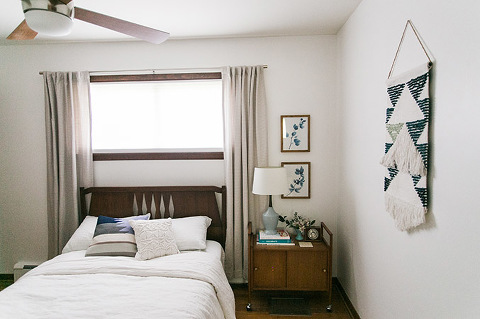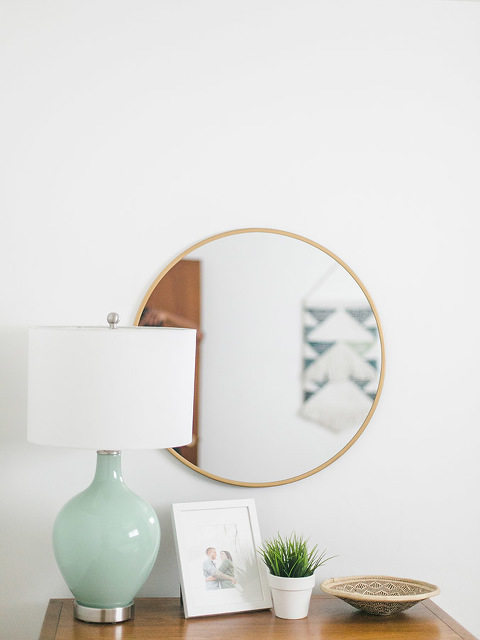 Do you guys have a guest room in your house? What are a few of your guest room essentials? The best advice I ever received when it comes to setting up a functional guest room is to spend at least one night in it yourself—that way you can really get a sense of what the room needs for overnight visitors.
Does the neighbor's spotlight beam into the room after dark like a spaceship? Maybe it's time to install blackout shades. Is there a really loud clock disturbing your slumber? It's time to move it to another room so your visitors don't lose sleep over it, too. Leave your own guest room tips and decorating tricks in the comments below.
Oh, and before I sign off for the week, don't forget to sign up for the Dream Green DIY newsletter. The next issue hits everyone's inboxes next Wednesday, and is filled with super embarrassing photos of John and I as teenagers in honor of Thanksgiving. Sign up here!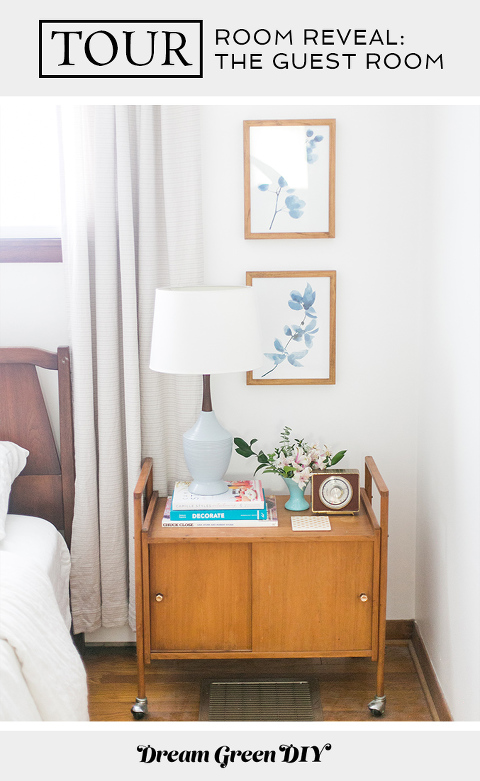 GUEST BEDROOM RESOURCES
Blue vase: Wise Apple Vintage
White Macrame Pillow: West Elm
Blue Color-blocked Pillow:  West Elm (similar)
White Linen Bedding: Parachute
Curtains: Target
Mint Table Lamp: Lamps Plus
Woven Basket: Meridian
Rug: AllModern (similar)
Two-Toned Round Baskets: Lamps Plus (similar)
Round Gold Mirror: West Elm (similar)
Bed Frame: Queen City Marketplace
Console Table: Estates & Consignments
Ceiling Fan: Lamps Plus
Rolling Side Table: Williamsburg Antique Mall
*Photos by Carrie Coleman; I earn a small percentage from purchases made by the affiliate links above. Affiliate links are not sponsored. You can rest assured that I would NEVER recommend a product that I don't use and love myself!