*This post has been sponsored by American Greetings. All thoughts and opinions are my own.
Since we're all about to dive headfirst into December tomorrow, it seems like the perfect time to kick things off with a little gifting conversation—namely, easy-to-ship flat-pack packages for those long-distance loved ones of yours.
It seems only natural to pair gifting talk with Christmas cards, too, so while perusing your favorites shops this season, don't forget to stock up on holiday greetings. I'm so excited to be partnering with Target for today's gift guide because they offer designs and sayings for everybody—seriously!
I spent way too long happily loitering in the Christmas card aisle at our local Target while putting together my trio of gifts, and I feel like I should mention that I've been working on this project since before Halloween, so one or two funny looks were, not surprisingly, shot my way as I was choosing Christmas cards with skeletons and pumpkins just a few aisles down. In my mind, though, it's never too early to start Christmas shopping, so let's go ahead and talk details!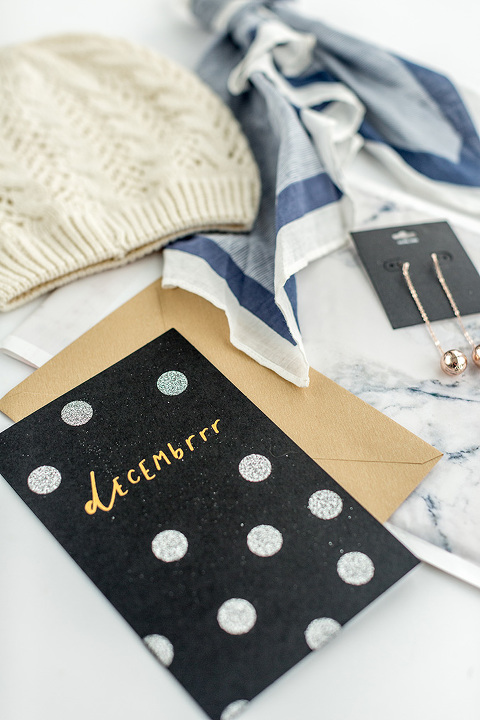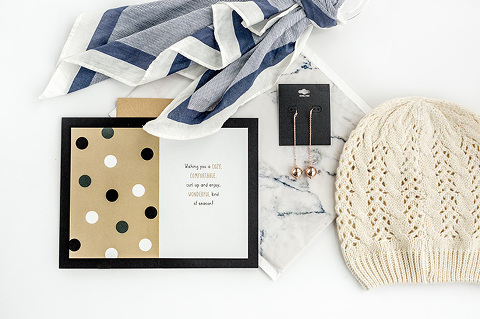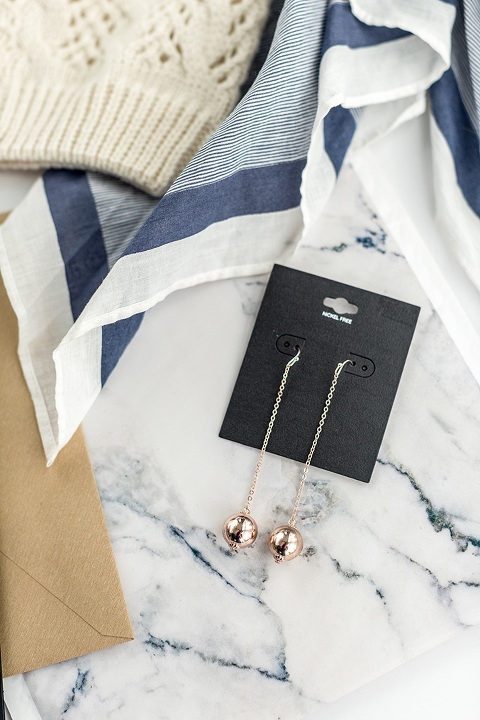 For The Festive Fashionista:
Each of the three gift ideas I'm sharing in today's post was inspired by a specific holiday greeting card, and the first one was a no-brainer after I chose the card. That cute "Decembrrr" text was all the motivation I needed to pack up a little collection of cold weather goodies.
With my goal to keep items as flat as possible for easy (read: CHEAP!) shipping, I chose a knit beanie, a soft neck scarf, and I also threw in a pair of rose gold earrings for an added festive touch. I think the entire collection will be so appreciated as my long-distance friend heads out into the cold in the name of holiday parties this season.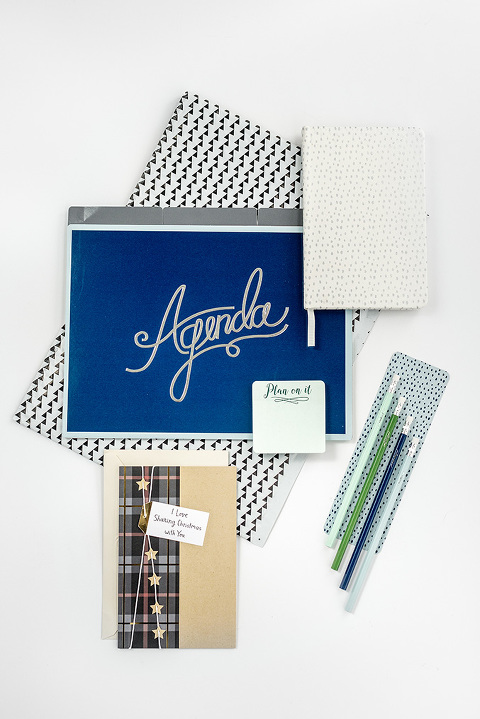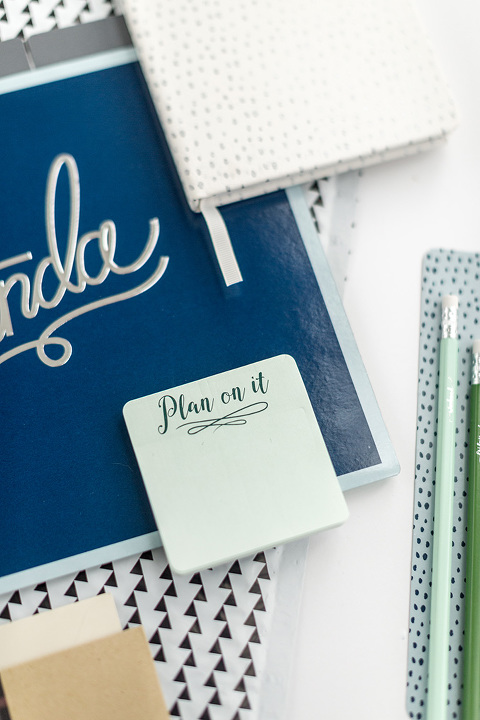 For The Pre-Planning Pal:
The moment I saw this pretty plaid greeting card, I knew I had to get it for my next gift. The phrase, "I love sharing Christmas with you," may, at first read, seem a little funny for long-distance gifting, but I love that it hits home the fact that we don't necessarily need to be in the same city to enjoy the holiday together.
I plan to send this package and card off to an old college friend, one who, I know, will appreciate the slew of accompanying desktop organization treats. A set of pretty folders, new pencils, sticky notes, a journal—none of it is outrageously expensive, but, when packaged up nicely together, it's probably the type of thing your far-off cousin, aunt, or old school buddy wouldn't think to buy for herself.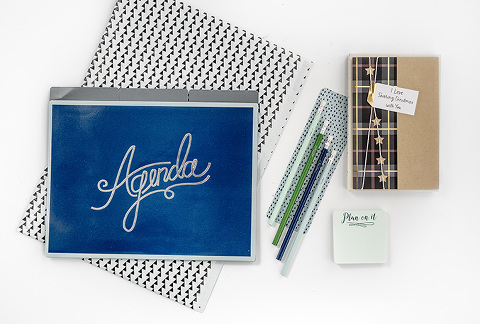 For The Weary Workaholic:
It doesn't get any better than a cozy night in this time of year, so, for my last gift idea, I wanted to make sure that I gave my distant best friend the excuse to do just that. I want her to tear into this gift and realize that she needs to treat herself for a change.
I think a collection of fancy chocolates and a good book will help encourage her to indulge in some much-deserved "me" time. Finished with a sweet gold-foil "Season's greetings" card (that I know she'll hang on her bulletin board year-round!), I think it's the perfect present for my bestie.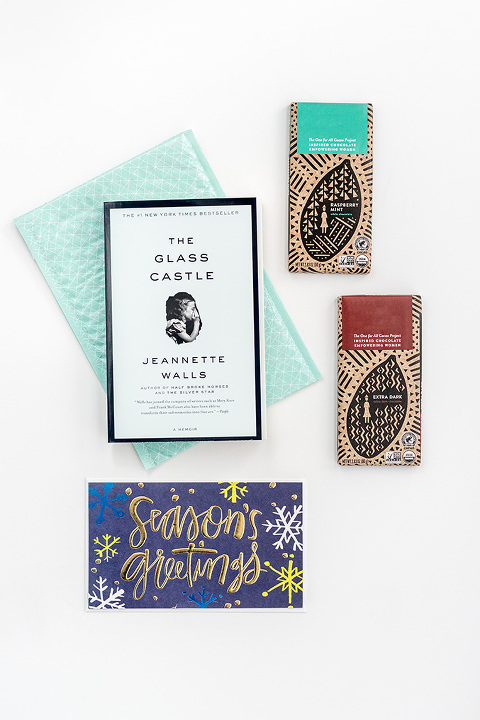 In my (admittedly boisterous) opinion, I think close physical proximity has nothing to do with how well we connect over Christmas—it's all about making sure we tell our favorite human beings how much we think of them throughout the year. These inexpensive flat-pack gifts should do the trick!
And the even better news is that you can really send any of the gifts I've explained in this post year-round—to celebrate a new job, for a birthday, or even just because. All you have to do is switch out the card for something more seasonally appropriate.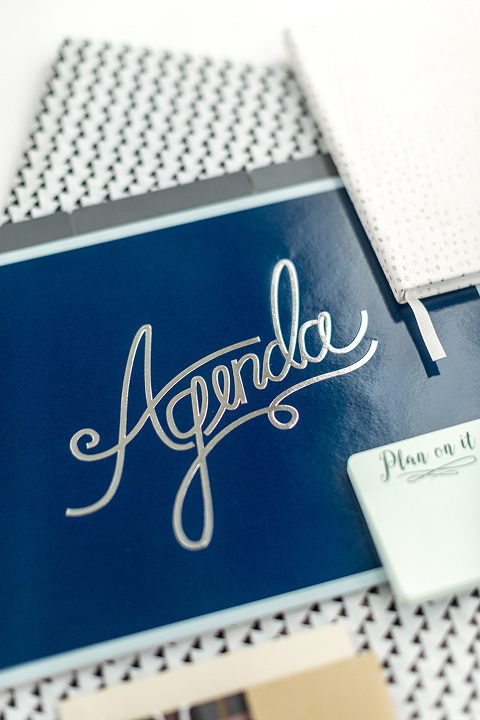 Which of the three gift ideas above is your favorite? Who would you like to send a Target greeting card and flat-pack present to? By the way, everything you see here in this post was picked up at Target within the last month, so feel free to copy things down to the very last chunk of chocolate!
I hope this little gift guide encourages you to think about friends and family you might not have sent a treat to lately, because, oftentimes, those are the ones who need to know you're thinking of them the most. Happy shopping, and happy official start to the holiday season, guys.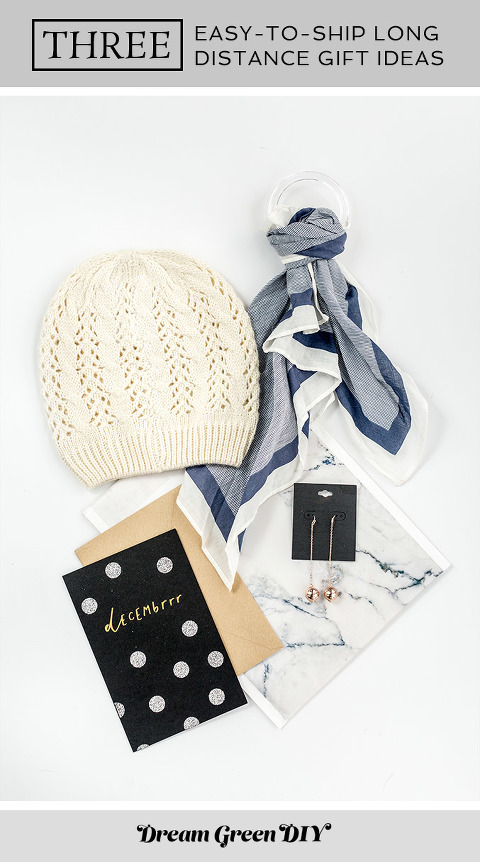 *When shopping for your holiday cards this year, be sure to check out the fun and festive options offered by American Greetings at Target!