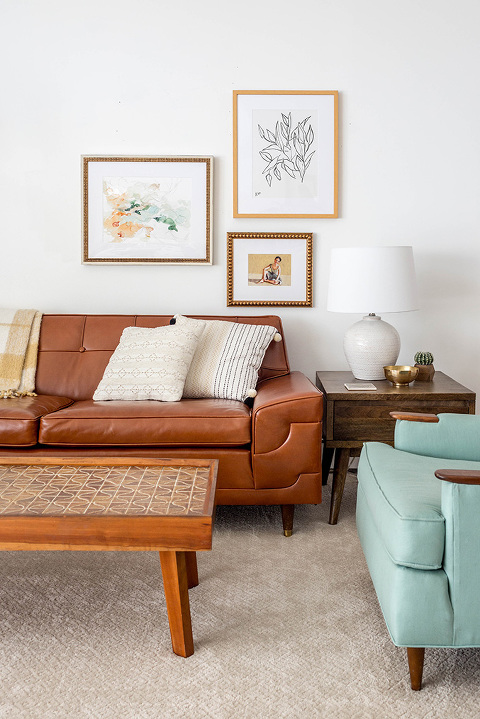 From where I sit typing this post I spot two holiday wreaths, a glittering tree decked out in baubles, our stack of childhood Christmas books on the coffee table, and there are holiday tunes pumping from the record player. But just before redecorating our home for the season, I spent time revamping our living room with a hearty dose of soft earth tone color.
Since I know your blogroll and social media feeds are probably already overwhelmed with holiday decor posts, I wanted to share a little bit more about our earthy living room makeover pre-Christmas tree, plus a simple roundup of art that works for year-round display. Whether you hang these pieces next to an evergreen tree weighed down with ornaments, or your favorite summertime throw blankets and pillows, I think you'll find them to be a welcome, oh-so-soothing addition to your fine art collection.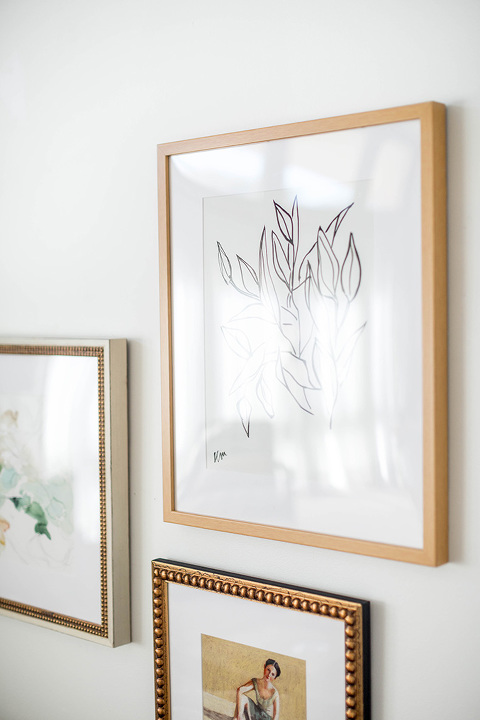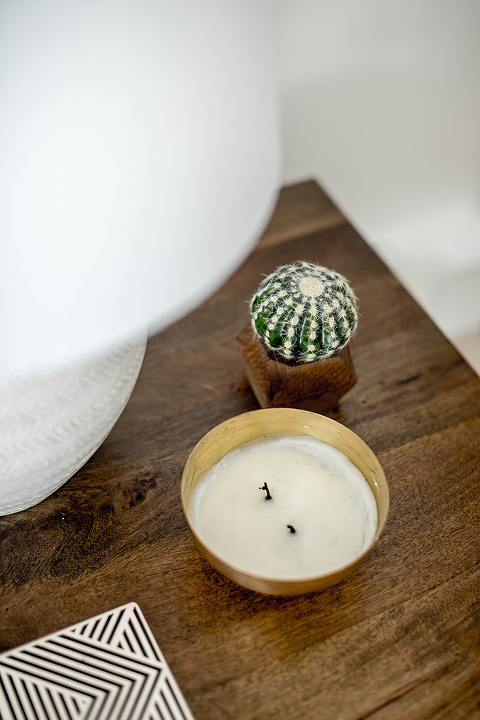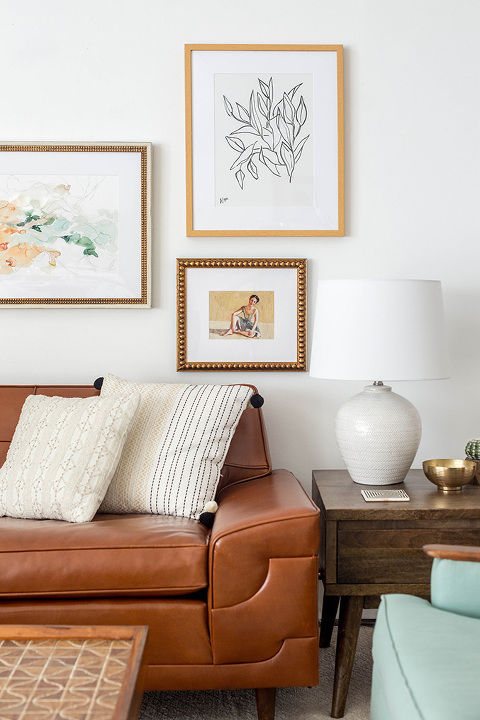 The inspiration behind this new set of art was my continuing need for neutrality in our home decor. Ever since announcing that I planned to embrace a softer, more minimal color palette at the start of 2017, I've been purging my brighter decor in lieu of classic pieces that I know will make us smile for years to come.
Throughout the process of experimenting with more neutral decor, I've come to love cool earth tones and rich, rusty hues, too, so I picked a set of pieces that falls within that palette—a green and orange abstract, a seated dancer, and a monochromatic leafy line drawing. Scroll on for links to those you see pictured here today in our living room, plus 19 others, all of which were pulled from Artfully Walls online.

22 Earth Tone Art Prints To Buy Now:
(1) Horse 1 (2) Givon (3) An Orchid (4) Blur (5) Modern Landscape (6) Fallen Hours (7) Eucalyptus 1 (8) Negba (9) Untitled by Anna Ullman (10) Wild Mustard (11) Beast Coast (12) Birds (13) The Seduction of Memory and the Distraction of Anticipation (14) Fox Hill (15) Identity (16) Soma (17) 1/14. 8. (18) Hydrangeas for Paula (19) Andes (20) Young Dancer (21) Above (22) Lilies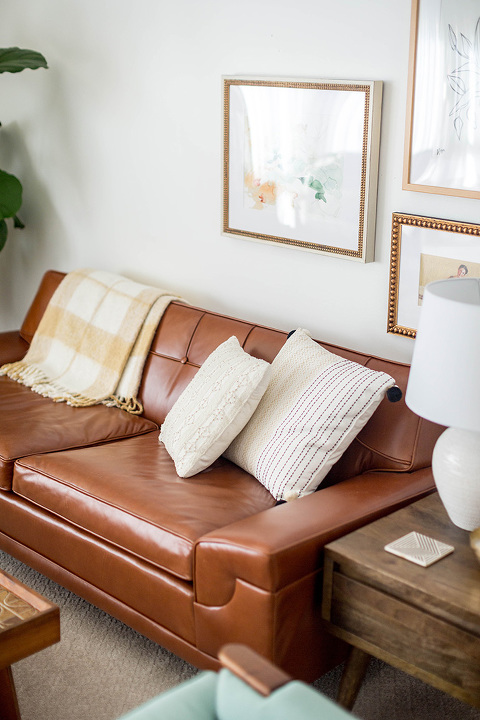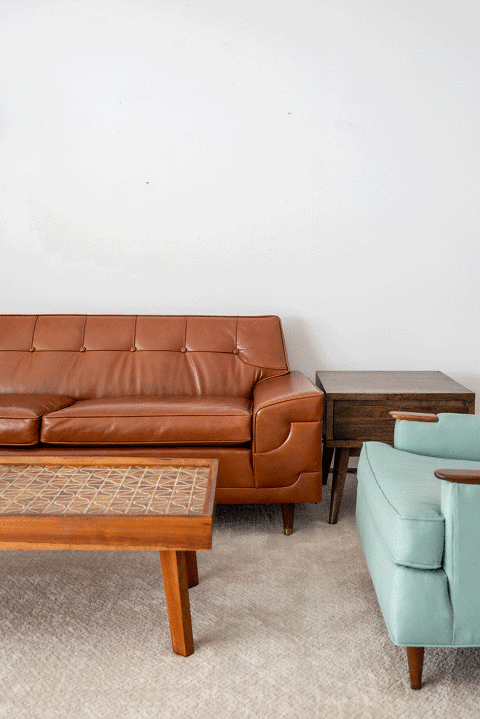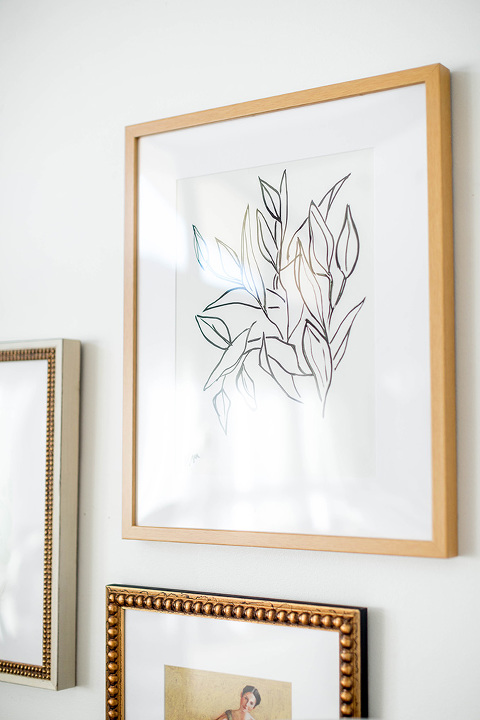 It never ceases to amaze me how easy it is to completely transform the look of a room just be switching out the art. Our living room has gone through all sorts of different looks in the past two years (see it before here and here) even though most of our furniture has stayed the same. New art and a few new accessories instantly changes the vibe of a room for a much smaller investment than all new furniture would require. Try it out in your own home and see for yourself!
Stay tuned next week to see what the same art collection looks like alongside our holiday decor, and tell me in the comments below which of the 22 earth tone art prints speaks to you.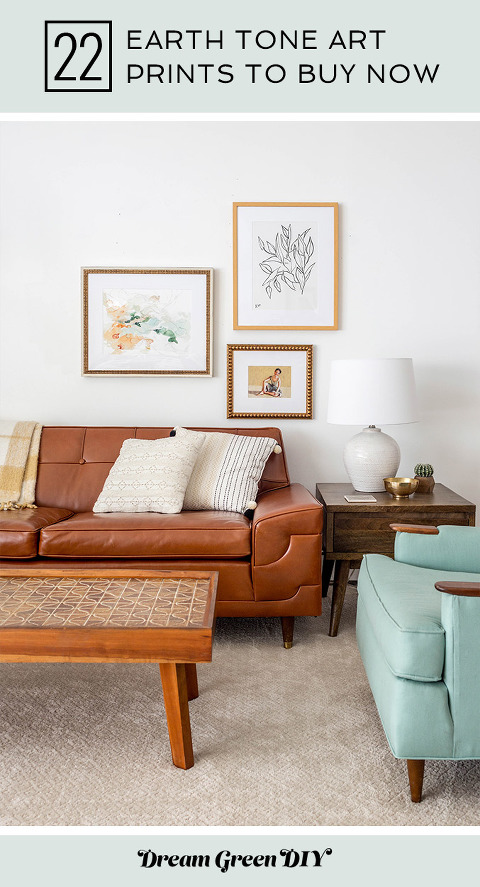 *This story was an in-kind partnership with Artfully Walls. Though compensation wasn't received, we were given product to style and experience first-hand, and I earn a small percentage from purchases made by the affiliate links above. All thoughts and opinions are our own. Thank you for supporting the brands that support Dream Green DIY!