I got a little sidetracked because of Thanksgiving and taking some time off last week, but I'm back as planned to share the final full room tour of our home: my office. This space has seen all sorts of different looks since we moved into our 1960s ranch two years ago—including a yellow-walled guest room set-up and, most recently, a pastel color scheme—but the look you'll see today is most definitely the winner in my book.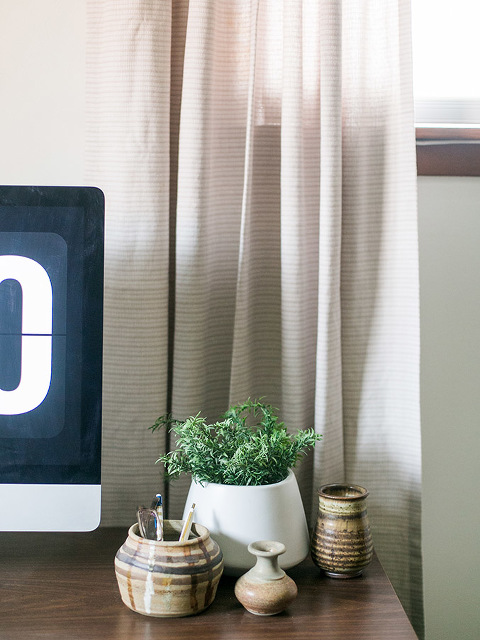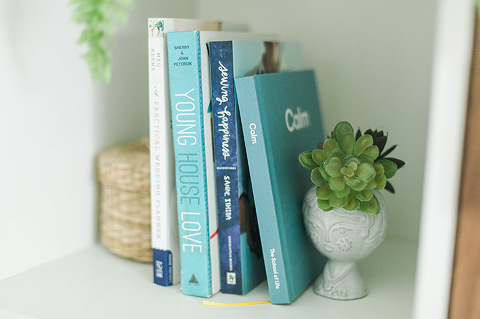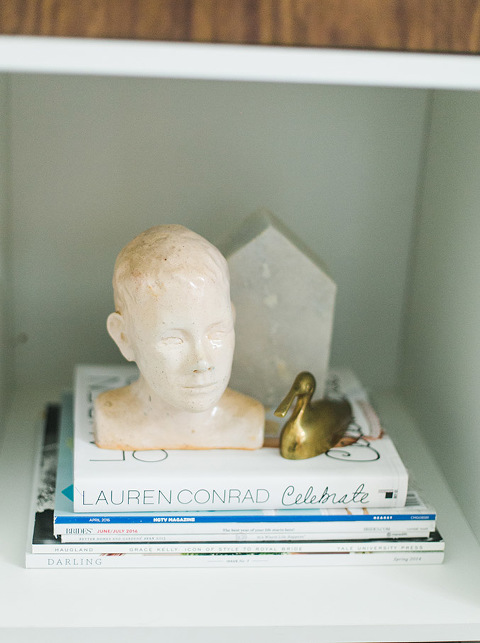 I worked hard to pull the color palette way, way back and have, instead, worked with mostly warm earth tones. Almost everything you see in this room is vintage (the only larger exceptions being the rug, tall cabinet, and desk chair). The reason for this is that I'm kind of sick and tired of seeing the exact same things in every interior design and blog picture on the Internet.
Of course, I realize that statement is a little hypocritical since I most definitely own a few of those trendy pieces myself, but I'm trying really hard to resist subliminal messages in lieu of owning unique one-of-a-kind type furniture. Now, whenever I'm out shopping at a secondhand store I keep an eye out for solid vintage pieces to replace our reproduction furniture—our dining room chairs are at the top of my wishlist for replacement, by the way.
In the office, specifically, my desk was the first thing to go. I switched out the Big Box Store white desk I had impulse ordered last year with a mid-century tanker style desk that I bought from a local antique store for $150. It has so much more storage and the tabletop surface is massive, making it a cinch to spread out with paperwork and notebooks (not to mention a big bowl of pasta or a turkey sandwich come lunch time).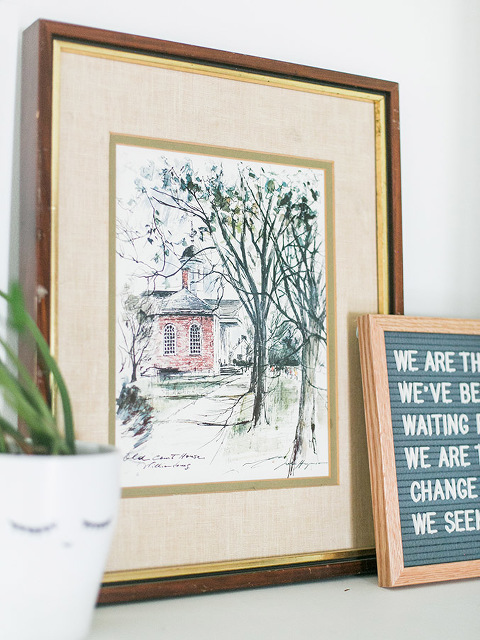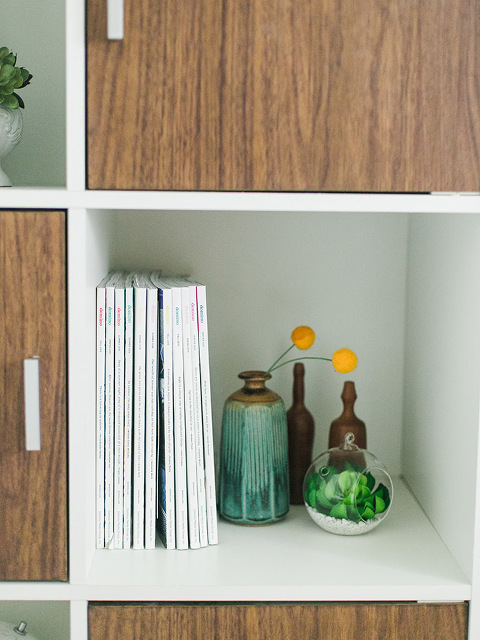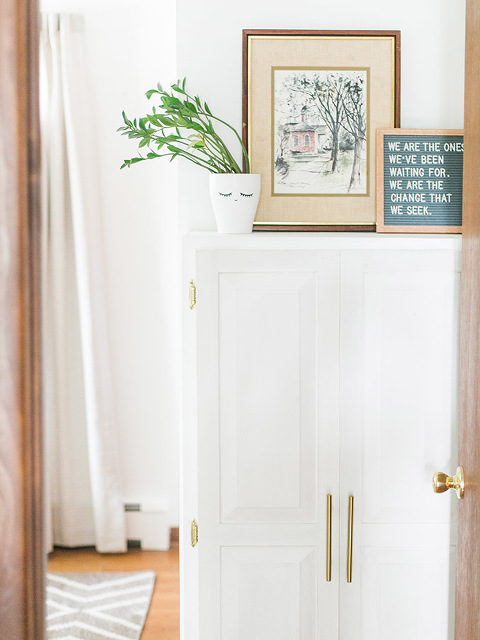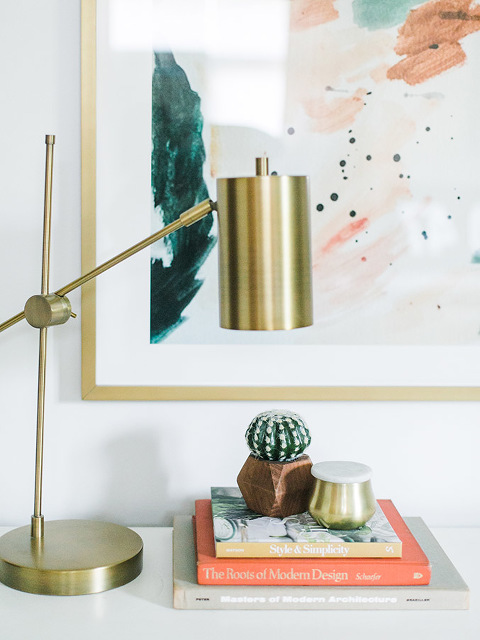 As for the art, I ditched the busy collection of mis-matched framed prints that I experimented with before, and hung just two pieces in their place: a landscape and an abstract, both in the same earthy color palette. The new art is so much easier on the eyes, and doesn't distract me from my work nearly as much as the old pieces did.
I don't think I realized just how much I was hurting my productivity with busy art before. Now, with the calmer prints in place, I really appreciate how the right art can be the difference between an efficient day and a distracted one.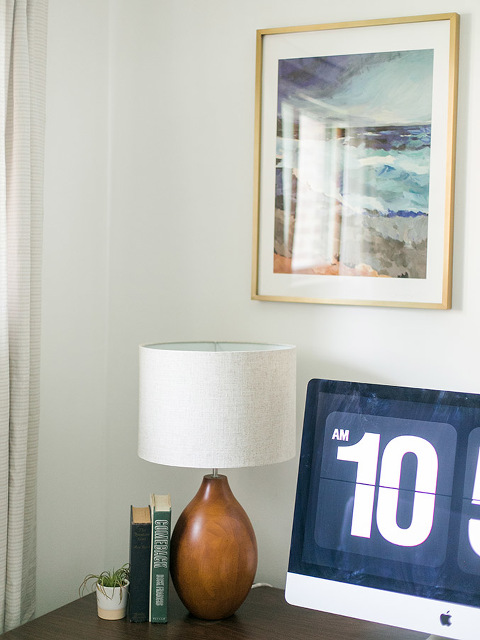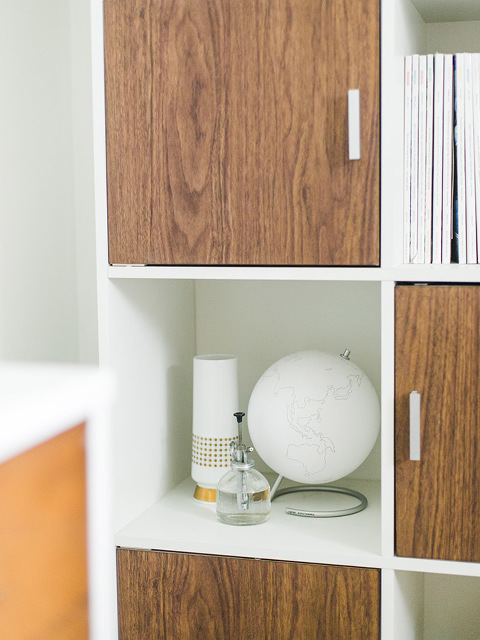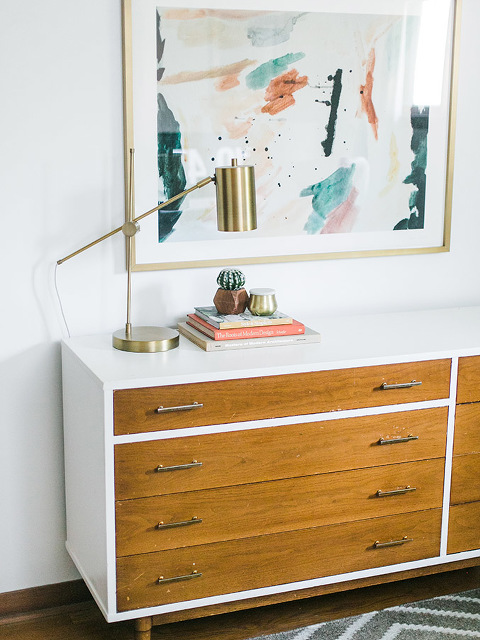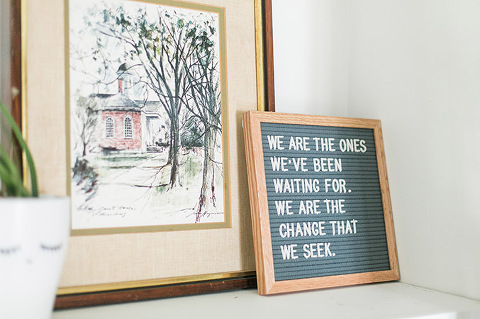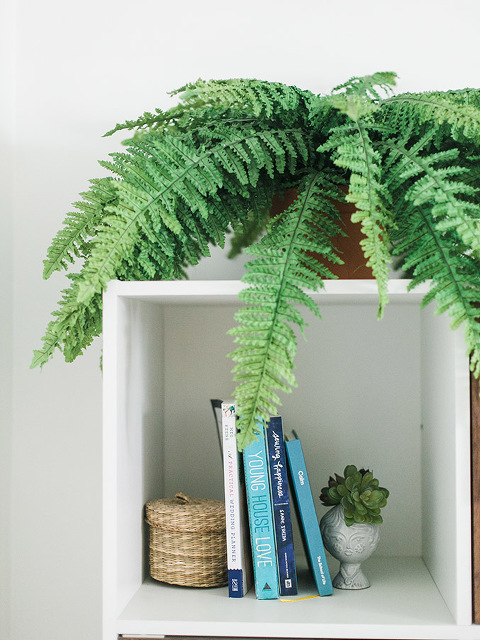 It's kind of funny to go back and read those older posts that I've linking to here today, because I clearly thought I had absolutely nailed the design each time. It just goes to show that playing around with different designs at home can be a lot of fun, even if you don't end up agreeing with yourself and your own style choices six months later.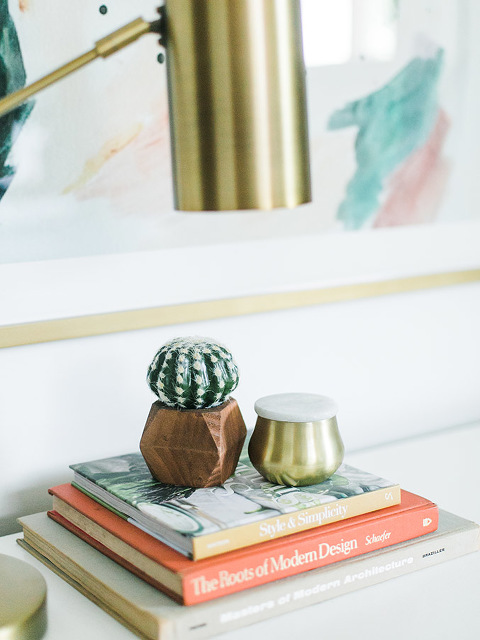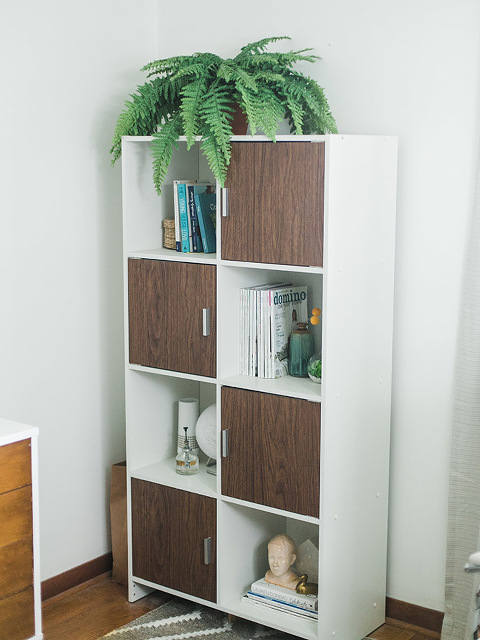 My style has evolved more than ever before these last two years, and while the current look of my office—bright white walls, calm art, antique furniture, and all—is my favorite yet, there's no telling what it will look like another year down the road. For the sake of my wallet, though, I sure do hope that this look "sticks"!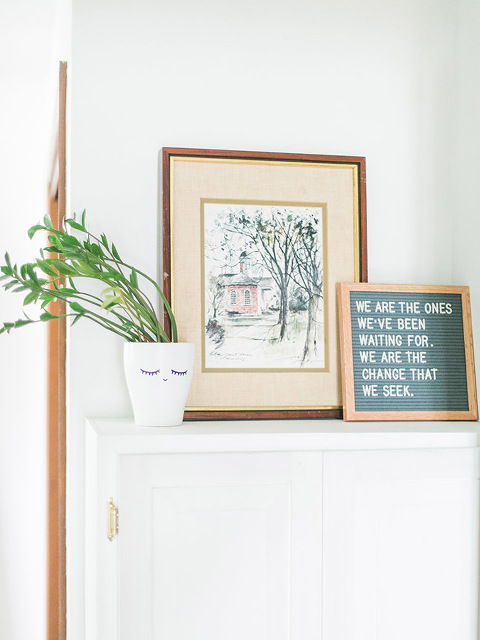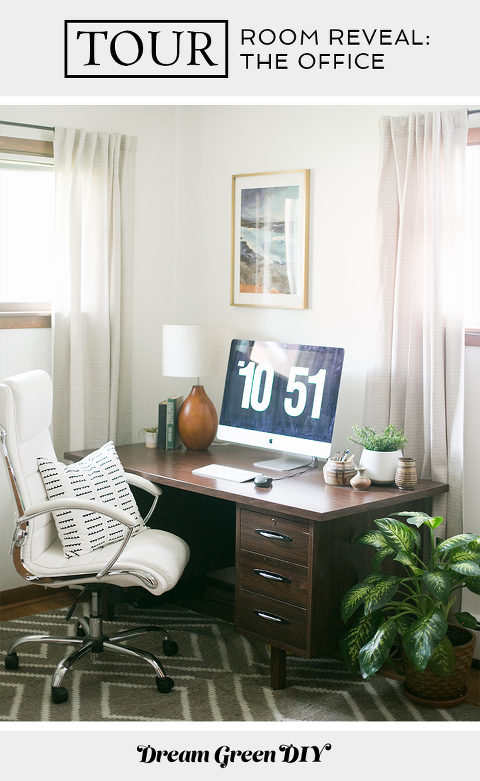 OFFICE RESOURCES
Brass Hardware: Forge Hardware Studio
Felt Letter Board: Letterfolk
Face Pot: DIY
Rug: Joss & Main
White Globe: I Spy DIY
Curtains: Target
White Ceiling Fan: Joss & Main
Landscape Painting: Minted
Abstract Painting: Minted
Dresser: Estates Revisited
Desk: Queen City Marketplace
Desk Chair: HomeGoods
Tall Cabinet: Wayfair
*Photos by Carrie Coleman; I earn a small percentage from purchases made by the affiliate links above. Affiliate links are not sponsored. You can rest assured that I would NEVER recommend a product that I don't use and love myself!