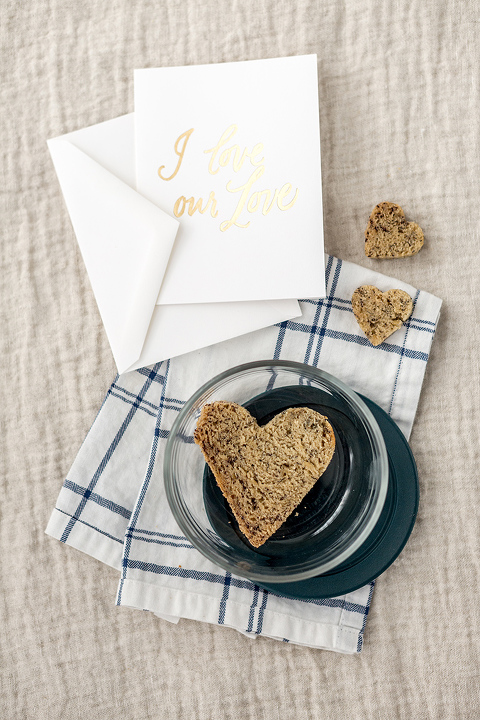 Thanks to a lot of recent large expenses and credit card bills (apparently I treated myself a little too much over the holidays), I've tried extra hard to curb my spending as of late. That means brewing my own cup of coffee at home as opposed to heading out to the café, repurposing home décor we already have to refresh spaces, and looking for other ways (read: free ways) to show loved ones that I care.
Happily, it turns out that you really don't have to spend a ton of money to feel like you're treating yourself and those around you. Reading that back to myself, I realize how trite it might sound, but I think its worth the reminder since we're so saturated with advertising and messaging these days that make it seem like we have to spend big to "have it all." If you ask me, that's just not true!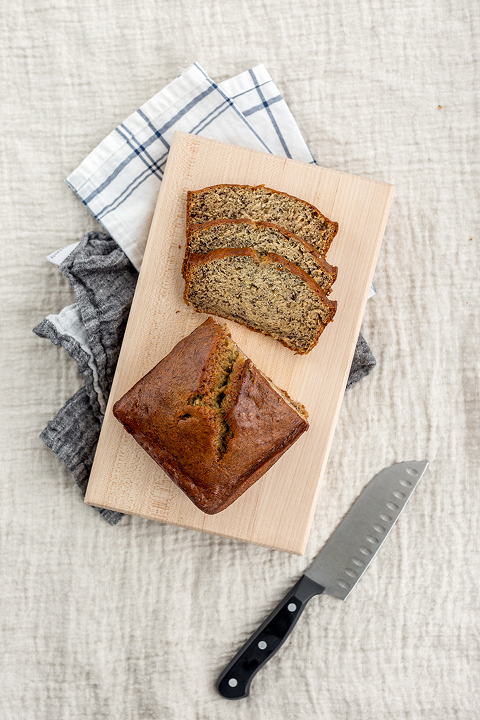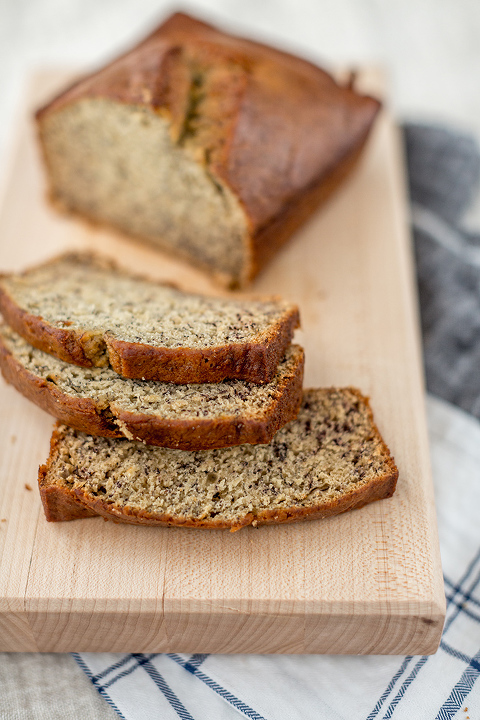 Take my homemade heart-shaped Valentine's Day banana bread for example. This simple holiday gift took practically no time at all to make, used up pantry staples we already had, and yet still made my Valentine feel loved. I consider that a win, win, win—don't you?
As I'm sure you guessed, the process is super easy and can be adapted based on practically any taste. Just bake up your loaf of choice (might I suggest this tasty banana bread recipe?), cut thick slices, and use a heart-shaped cookie cutter to create custom Valentine-themed shapes.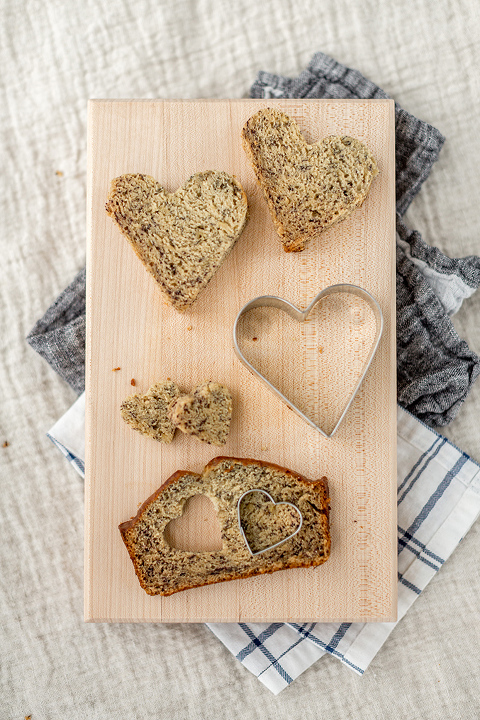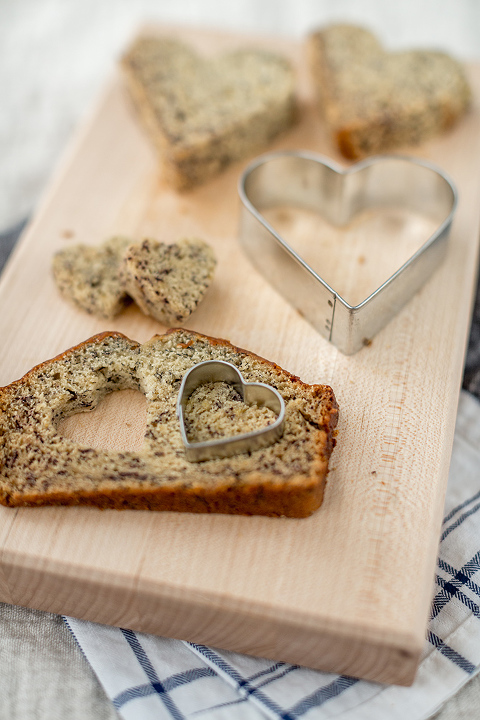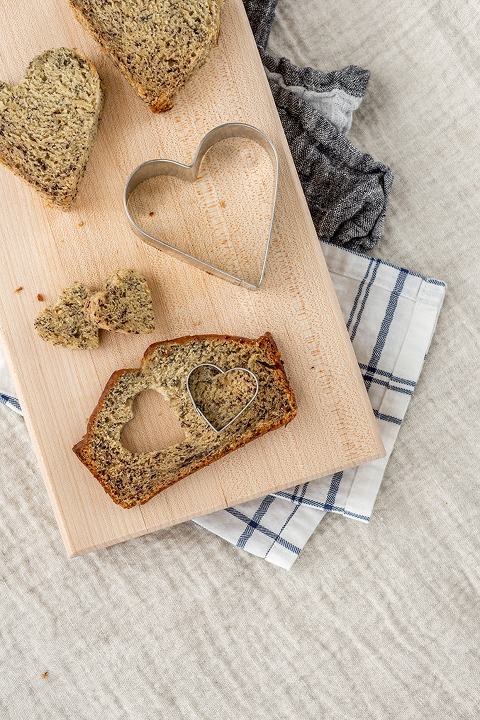 Come February 14, all you have to do is slip a few of those edible hearts into a glass container or wrap them up in parchment paper, and then add a little handwritten note or card to your Valentine's lunch box to finish the gift. It's the perfect little surprise to show your favorite person just how much you care, and you can rest easy knowing that you haven't blown your budget.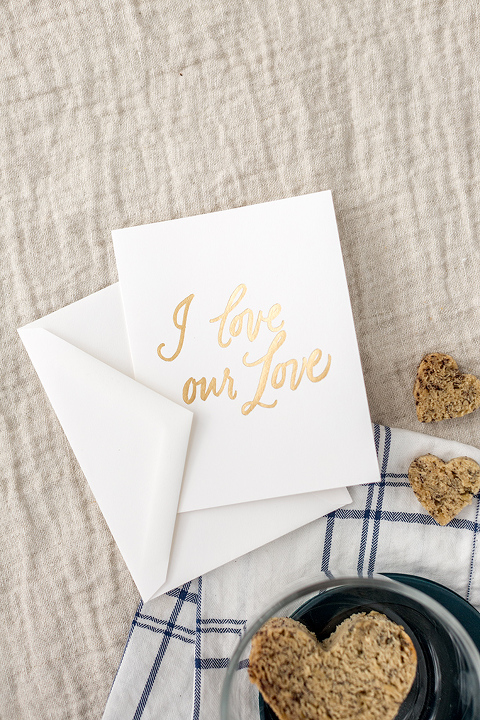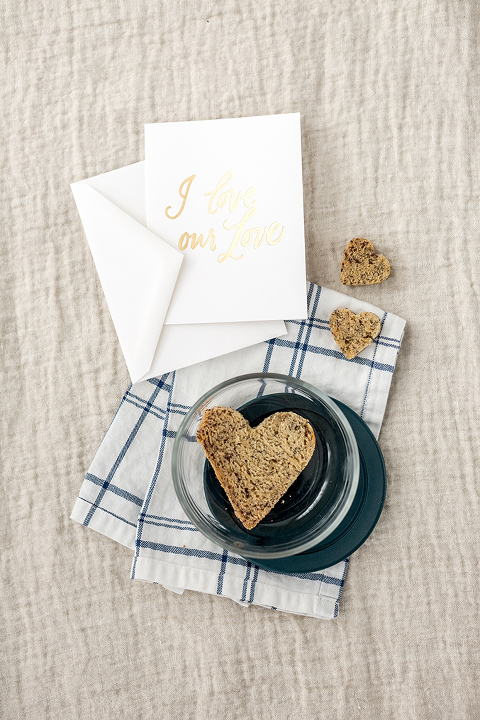 While I wish I had the funds to spoil the heck out of my hubby with state of the art techie gadgets or fly fishing equipment, he and I both know that's just not possible right now in our stage of life. But the good, great, excellent news is that small homemade gifts, like these little heart-shaped banana bread slices, go a long way in communicating how we feel.
How would you adapt this project to your own Valentine's preferences? Maybe heart-shaped brownies? Hand-held PB&J sandwiches cut into hearts? The possibilities are endless, but I think, no matter what you do, the treat will bring a nice big smile to your better half's face this holiday.