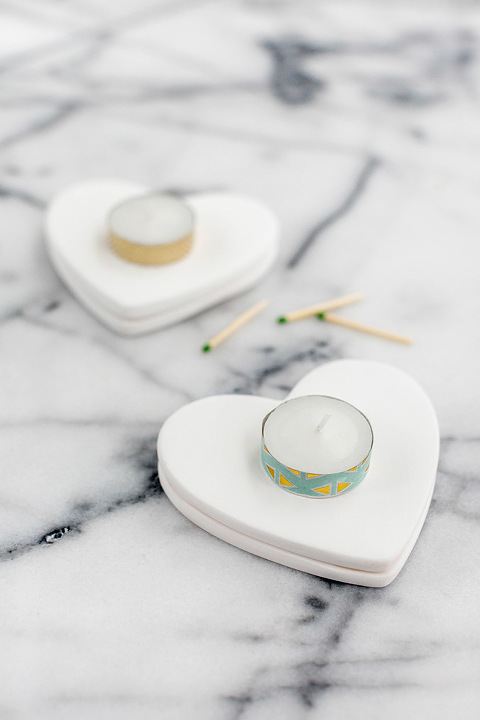 Is there any better way to kick off a brand new week than with another little something love-themed? I don't think so, which is why I'm excited to share my latest project for Oriental Trading. Hop over to the Fun365 website to see the step-by-step tutorial for my DIY Heart Tile Candle Coasters now, and let me know in the comments below which version you like best: the all-white coasters pictured here, or the bright and bold two-sided options shown in full over on Oriental Trading.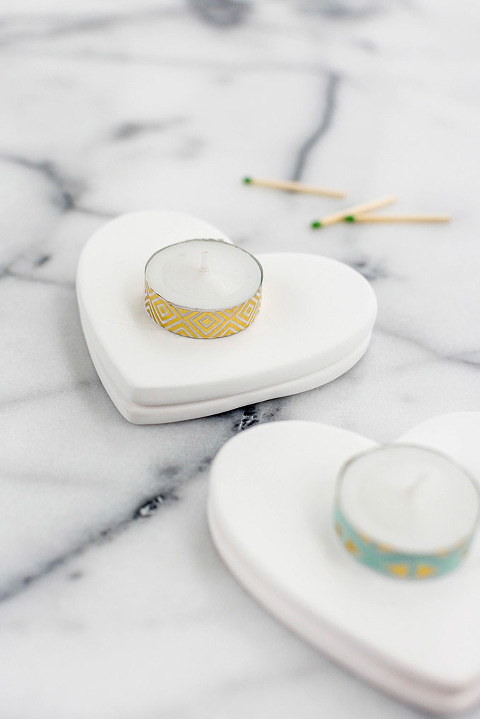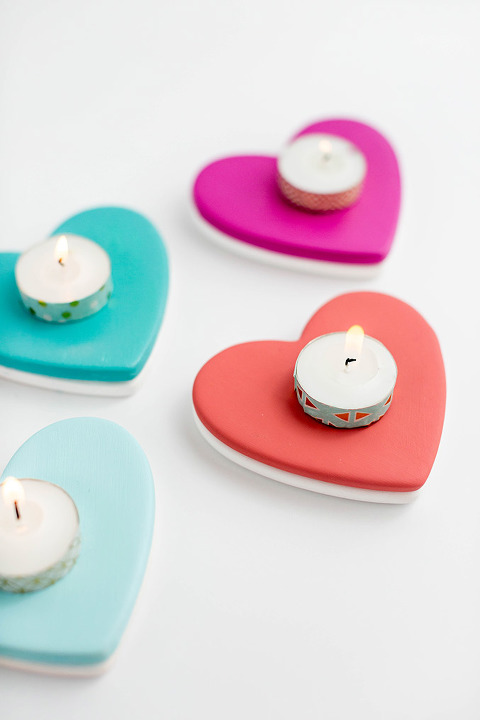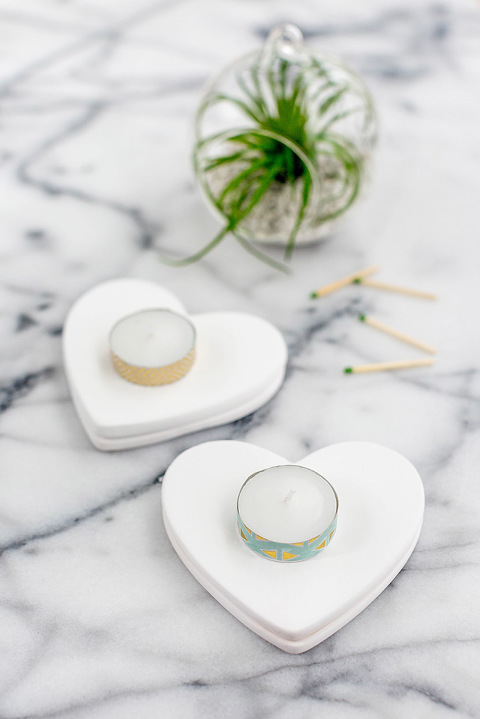 As always, a big BIG thank you to everyone who takes me up on my weekly suggestions to see Dream Green DIY projects over on Oriental Trading. The OTC team is oh-so-encouraging of my crafty dreams, and there is absolutely, positively no way that this blog would still be around if it weren't for their constant support—financially, of course, but also mentally. This industry can often feel a little uncertain, so I really hold tight to those who lift me up and push me to new heights with my creativity.
Anyway, sappiness aside, I just wanted to offer you and Oriental Trading an extra special shoutout today, and to encourage those of you who haven't before to visit Fun365 this morning. Your clicks to my stories and projects are actually really important to make sure DGD stays relevant and active as a website. The good news is that, if you're just as infatuated with all things DIY as I am, then I think you're going to have a blast scrolling through the crafts on Fun365.
Hop over here and know that, from the bottom of my heart, I'm eternally grateful for all you do to make Dream Green DIY possible!