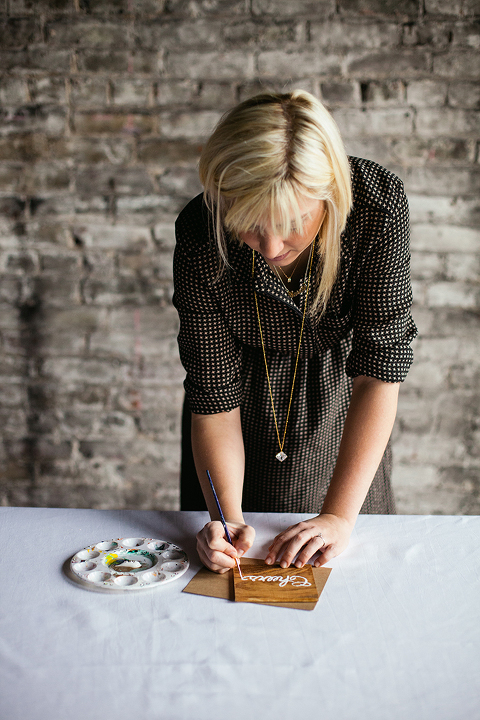 No, I haven't bleached my hair blonde again, (although, remember when?!). Even though we're kicking off a brand new year today, I'm still the same old brunette girl you've come to know. Happily, I feel confident saying that "same old" isn't going to describe 2018 for me. I'm so thrilled to put some big dreams into play as we ease into the next 365 days, and today I wanted to continue my now-annual tradition of explaining what's to come with a mini manifesto of blog info.
Today marks the official 1-year anniversary of my shift toward a new neutral aesthetic, and I'm feeling more inspired than ever thanks to that January 2017 announcement. It has absolutely been a process to get to this point, though, meaning I've had to rethink pretty much everything I do when it comes to home décor—and life in general. I've taken countless (countless!) truck-loads of stuff I've hoarded over the years to charity, and I've had to learn the hard way that home goods shopping isn't so much a necessity as it is an occasional treat, otherwise, I'll just end up trucking more and more stuff to charity drop-offs and the dump.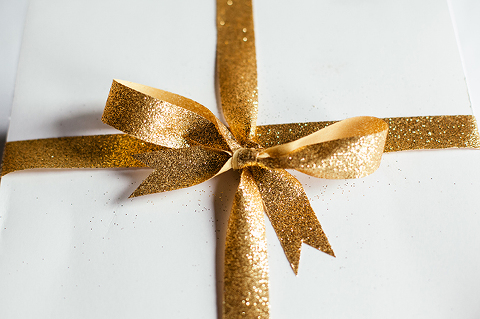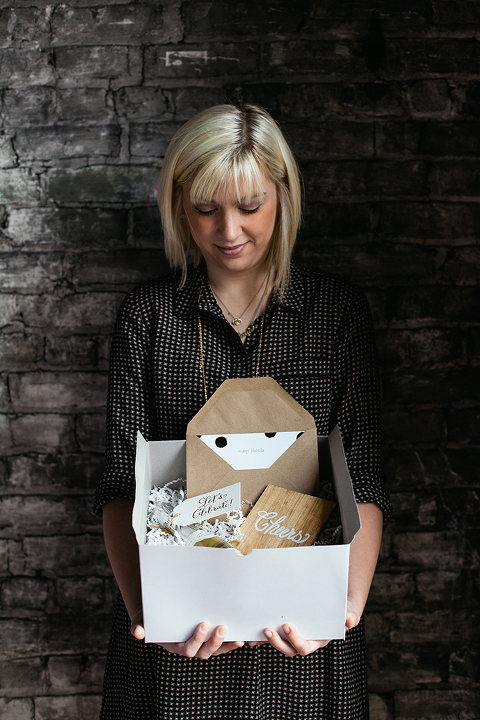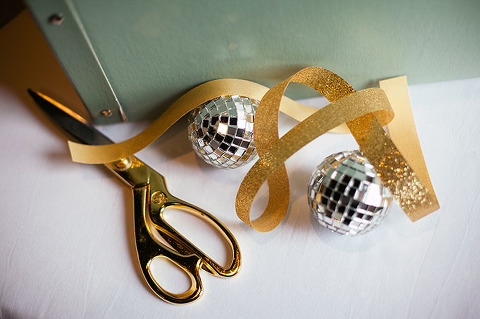 Only now do I feel like I've finally hit something of a stride in my journey toward "minimalism," in that I've learned to think and think and think some more before buying an item I spot at the store. And this concept is leaking into all areas of my life—from new clothes and beauty products, to specialty food and wine, even. If you'd like some insight or tips on how I've taught myself to shop and splurge less often, by all means, let me know in the comments below because I certainly have a lot to say on the topic. Today isn't the day for those details, though.
Instead, my point is that I've had a recent revelation when it comes to "stuff," and it has to do with the blog. You see, one of the perks of being a content creator with an online presence is that I'm offered complimentary products fairly regularly, a fact I try very hard to be transparent about in each and every applicable post you see here on Dream Green DIY. After seven years of up-all-night hustling to get to this point as a working blogger, I'm so grateful for the added benefit (especially since this career path meant giving up employer-sponsored health care, retirement contributions, and paid sick/vacation leave…), but something has happened this past year to make me realize that maybe something needs to change where free items are concerned.
Say, for example, I get a pen mark or I spill coffee on a leather bag I've graciously received in exchange for a possible Dream Green DIY shout out. If I had purchased the bag outright with my own hard-earned cash, I would be devastated. Instead, I punctuate the sad moment with this thought: "Well, at least I didn't pay for it…" If you're hating me just a little bit for typing those words, I don't blame you. It's unsettling to me, too!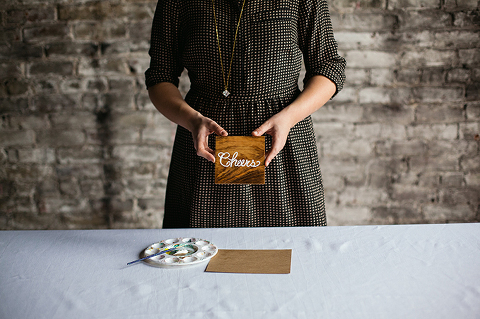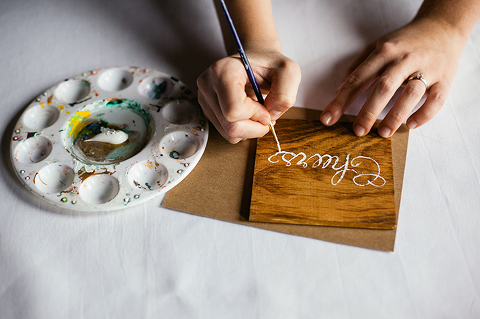 Maybe another way to illustrate this somewhat abstract concept is to explain what happens when I get the urge to purge items from our home—an activity that happens pretty regularly now that I'm trying to minimize our décor. It's a little easier for me to donate a lamp or blanket I've received for free, whereas, if I had paid my own money for the item, I might be far more inclined to cherish it for the long haul. When it comes down to it, this insecurity is likely fueled by my own ego and guilt complex, but I ultimately want to get to the point where everything I own is something I love, I appreciate, and I value.
I want to backtrack for just a moment to reiterate that not a single complimentary product comes through our door that I wouldn't purchase for myself. I say no to way, way more than I say yes to behind the scenes, and I love to help shout brands I love from the rooftops now that I have a platform from which to do so. But I think I'm going to try to find a more realistic balance between "accepting" and "investing" this new year. Does that make sense? I hope so, although I know this whole idea is probably a little foreign to any non-bloggers out there.
Anyway, the point is that this blog is going to continue to be filled with practical craft projects, high quality shopping suggestions, how-tos, and lifestyle advice in 2018, but throughout the next handful of months I'm slowly going to start focusing less on new stuff and more on tips for repurposing the things we already have and love. While sponsored posts are here to stay in the name of, firstly, supporting brands that I genuinely admire, and second, maintaining a living, breathing blog, my promise to you is that they'll focus even more on building a capsule home décor collection and on giving back to the community at large, too. I've already started donating the extra gifted craft supplies I've received to local churches and children's programs, which feels like a great thing to build on in an even bigger way this new year.
Are you ready? I know I am! May your 2018 be filled with more intentional living and decorating, and I would be so honored to have you follow along with my own journey as I work toward a lifestyle and mentality I can be proud of. Cheers!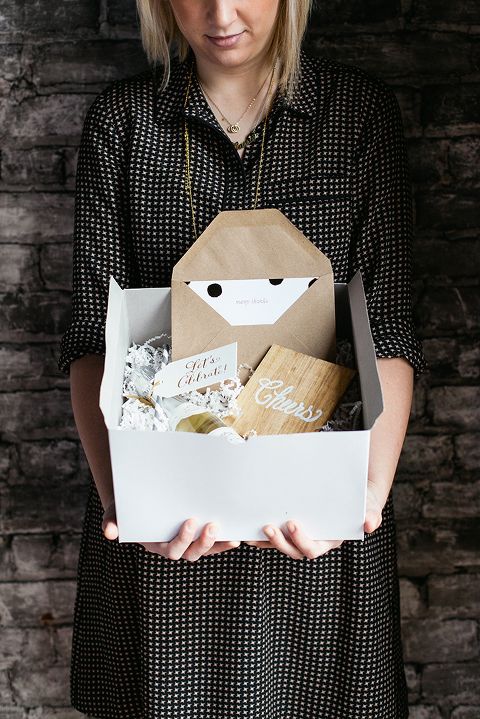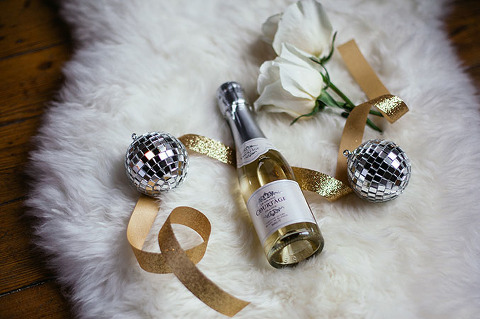 *Photos by Chelsea Laine Francis for SMP Living and Dream Green DIY; P.S. Don't forget to sign up for the Dream Green DIY newsletter! The first issue of 2018 hits everyone's inboxes this Wednesday, and will include a free printable New Year's Resolution Worksheet. Sign up here!