*This post was sponsored by Folgers Coffee. All thoughts and opinions are my own.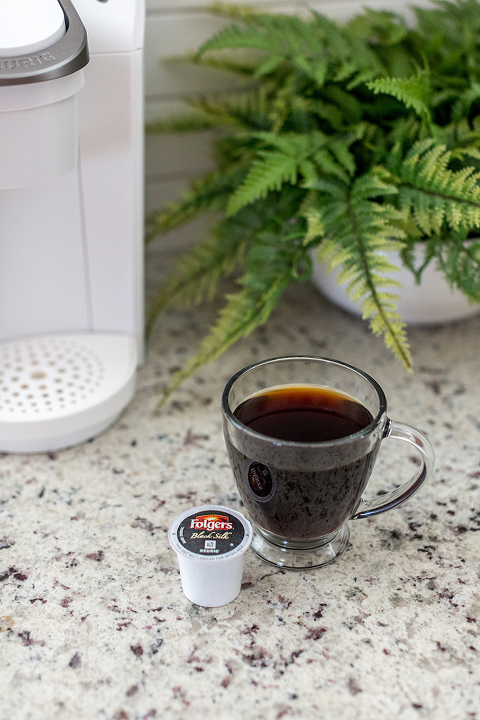 Good morning! At least I hope it's a "good morning." In case you're feeling a little groggy—or, dare I say it, grumpy—post-roll out of bed, I wanted to share a few of my go-to tips for making the most of those first few hours of the day. As someone who struggles daily with anxiety, I've had to be really strict with myself when it comes to making time for self-care. The six activities I share below were things I've added to my morning since we kicked off the new year, and I can tell you that I already feel more centered, more calm, and more optimistic about what each day holds now that I've prioritized self-care. Let's jump right into my suggestions now, as inspired by Folgers Coffee, and I hope you'll stick around to share your own self-care tips in the comments at the end of the post.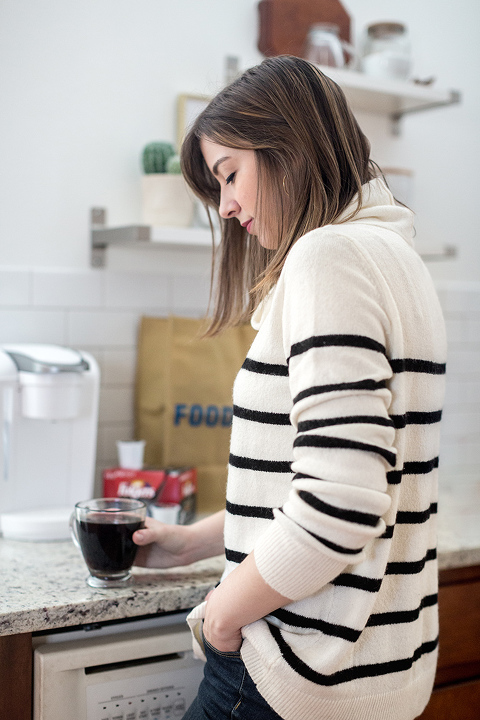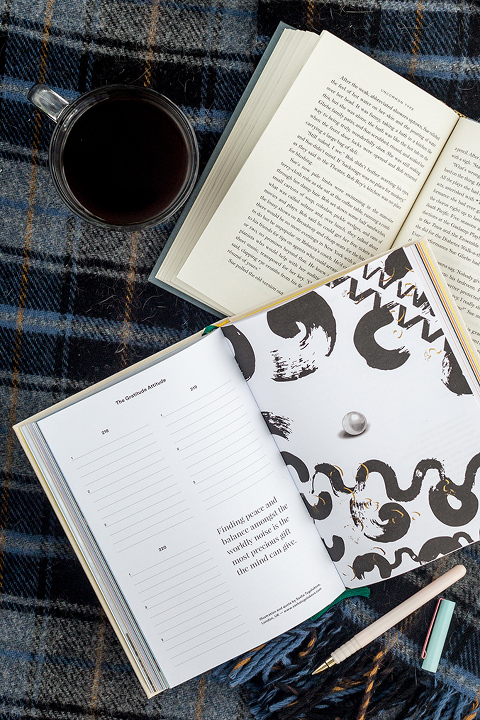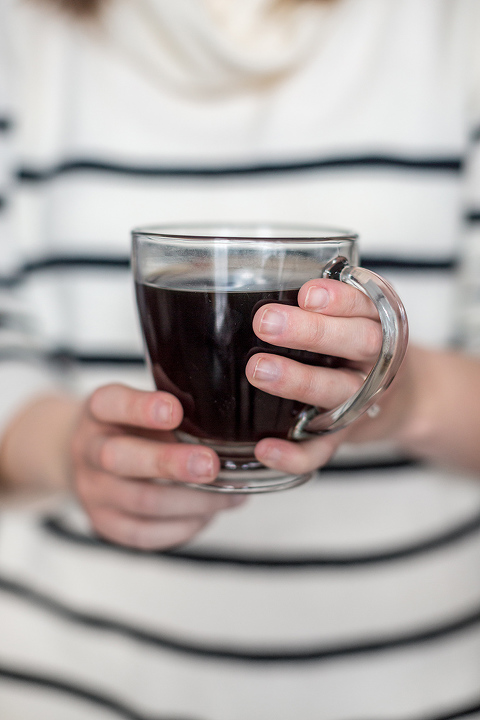 1. First Things First: Coffee!
My "good morning" just wouldn't be good without a first-thing cup of coffee. To simplify the process, I've gotten into the habit of setting out everything I need to brew a steamy cup-full the night before—one Folgers K-Cup pod (my current go-to from Food Lion is Black Silk), a favorite mug, a spoon, and our sugar dish for those mornings when I need an extra jolt of sweetness. I usually drink my coffee black because Folgers Coffee tastes delicious right from the pod without having to "doctor it up," but a spoonful of vanilla-infused sugar every now and then is a fun way to keep things feeling new.
Honestly, enjoying a fresh-brewed cup of coffee isn't just a routine thing for me. It goes way beyond that. For me, the act of preparing my coffee, brewing it hot, and then sitting down to enjoy it in the morning is something I relish. In fact, I try to be intentional about not even reading the news or sitting down to answer emails with a mug. Instead, I choose a time in my morning when I'm feeling completely relaxed and at ease so that the coffee punctuates the calm. I now associate coffee with quiet time, so even just the thought of brewing my morning mug makes me feel peaceful and optimistic.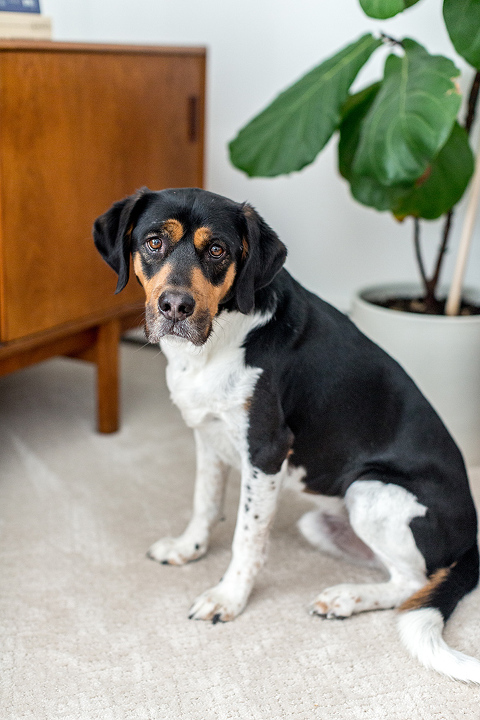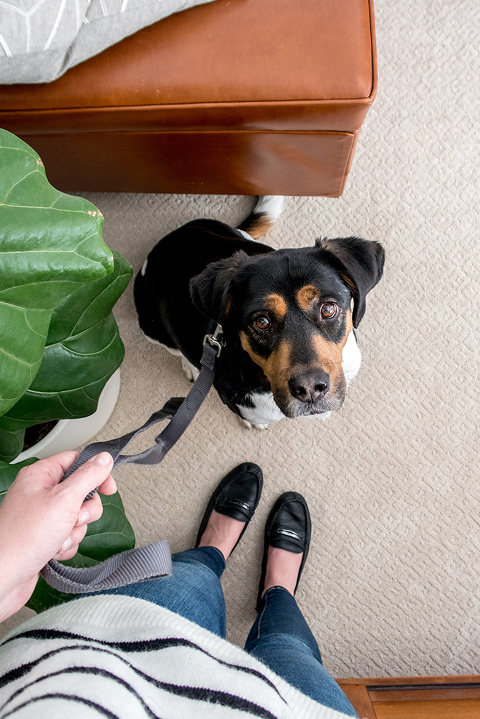 2. Go For A Walk
When John came down with the flu in January, I took over all of his household duties—things like making dinner, vacuuming, and even walking the dog. Although it was overwhelming the first day, I quickly got into a groove and even found myself looking forward to my morning walk with Rocky, our hound dog. It forced me to get active, and those big gulps of fresh cold air first thing in the morning were downright delicious. Now, even though John's all better and has resumed his dog-walking duties, I try to set aside 15 minutes every morning to take Rocky on an extra trot around the neighborhood.
3. Read Something
The perfect accompaniment to my first self-care suggestion (i.e. coffee) is a good book or blog post. I love to settle down with a novel I'm reading or with my laptop to browse a few of my favorite home décor websites with a steamy mug of coffee in my other hand. Even just taking an extra 5-10 minutes of my morning to read something other than an email or contract is fuel for my soul before the hectic day gets underway.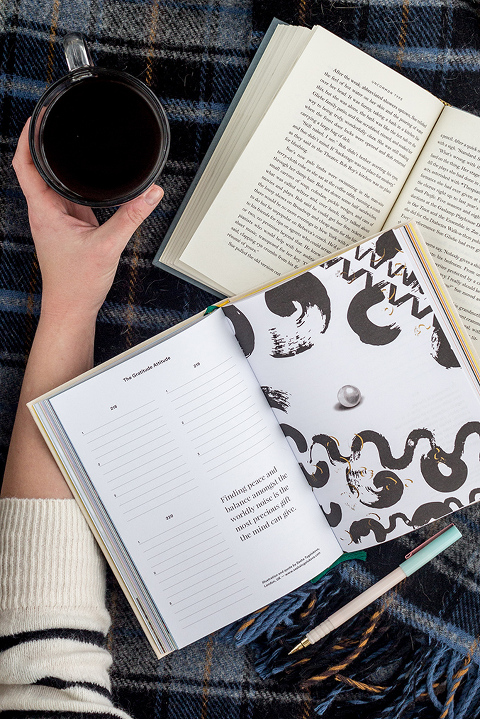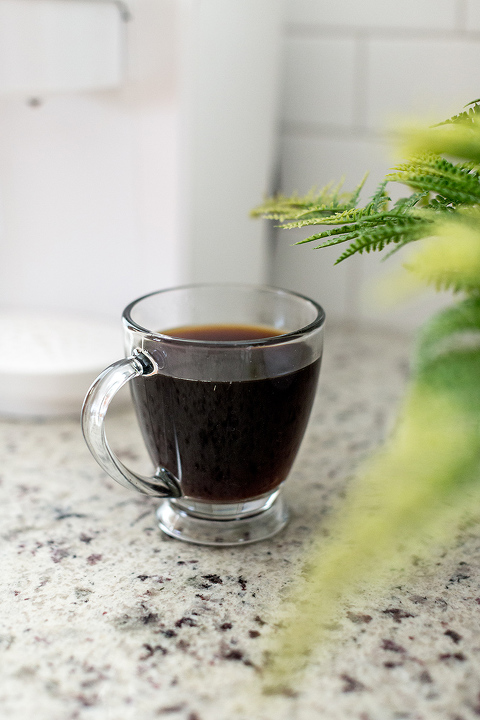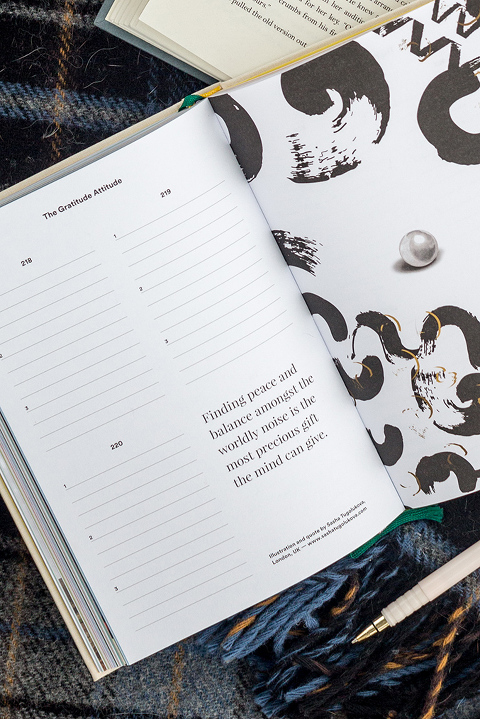 4. Think Grateful Thoughts
I mentioned around Christmas time that I had treated myself to the Gratitude Attitude journal, and the ritual is still going strong. The habit of thinking up and then writing down three things I'm grateful for every morning has been so insightful. Even on the hardest, most anxiety-ridden days, I'm able to come up with three things to be thankful for. I may only have the strength to scrawl out something as simple and basic as, "tomorrow is another day," but it still reminds me that things could be so much worse and that I have so much to be grateful for.
5. Seek Comfort
I used to beat myself up last year when I would inevitably find myself eating breakfast and drinking coffee in bed every morning after waking up, but this year I've decided to cut myself a break. If morning "comfort" to me means crawling back into bed for 30 minutes while I tackle necessities like eating a good breakfast, then there's really nothing wrong with that. It just goes to show that the heart of self-care is all about running with your intuition and not beating yourself up for seeking a little comfort wherever you can find time. Bottom line? Remind yourself to skip the daily internal guilt trips—you don't deserve them!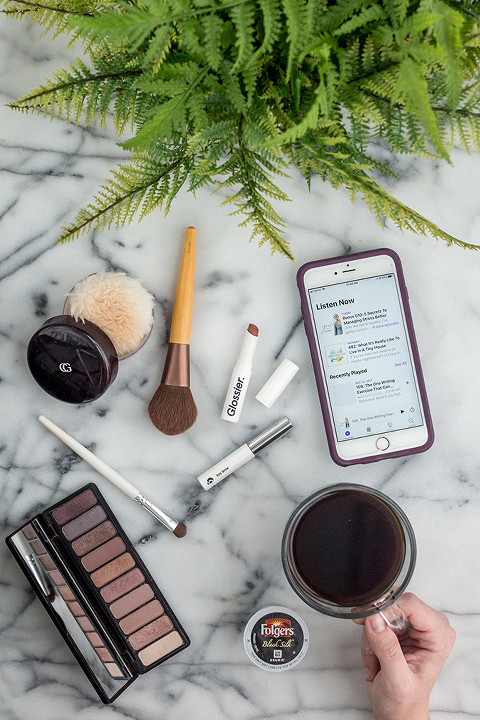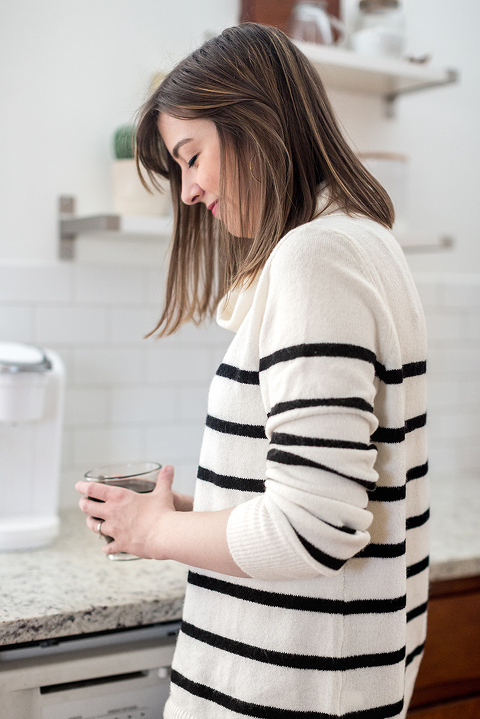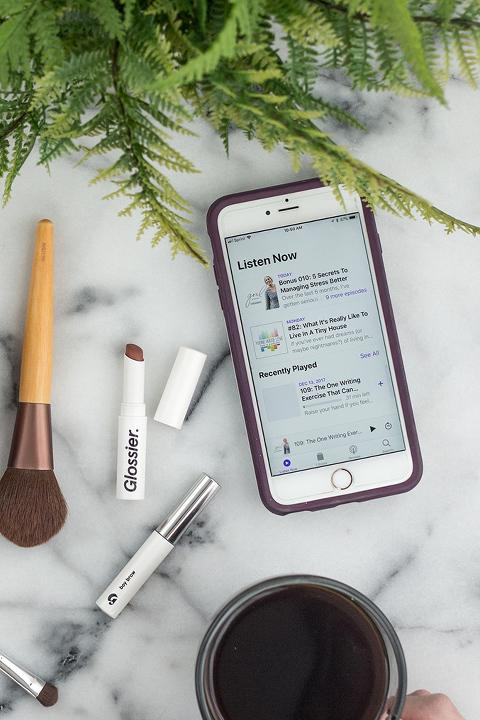 6. Prep With A Pep Talk
A friend of mine recently recommended that I tune into Jenna Kutcher's "Goal Diggers" podcast. Actually, I should amend that statement, because when I say "recently," I mean that she recommended the podcast to me about six months ago. While the thought was always in the back of my mind that I should give the show a listen, I had so much trouble finding the time to make it work. Then, around the kick-off to the new year, I decided that now was finally the time to make it work, and so I experimented with tuning into the podcast while getting ready in the morning.
Now, it's an absolute must for me every single day. Even if I only have time for five minutes of listening, I make sure to prop my phone up on the bathroom counter as I'm putting my makeup on. Instead of stressing about my to-do list while I'm doing it, I just clear my head and listen to Jenna's encouraging voice. Her helpful business tips get me feeling energized just as my earlier cup of coffee has finished working its way into my veins, and I'm basically ready to hit the ground sprinting by the time my morning routine gives way to the work day.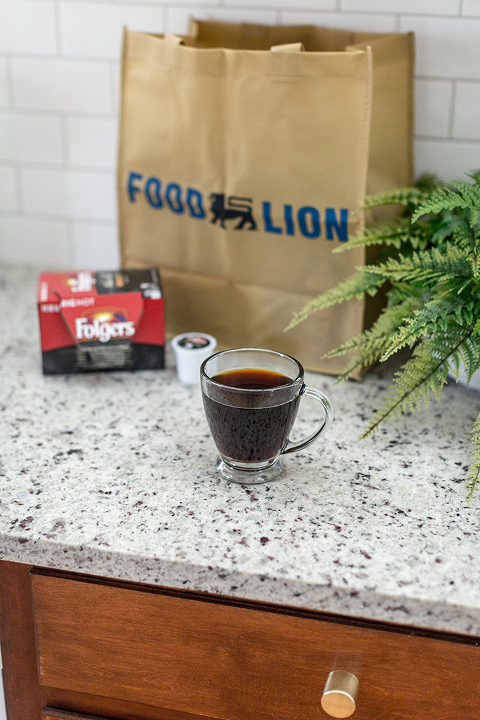 What are a few things you do to make your mornings the best they can be? Are you a fellow coffee lover, too? In case it's been a while since you indulged in K-Cups from Folgers, give the brand a shot this Saturday morning. Your grocer carries a whole range of flavors to choose from, so find your local Food Lion store here and stock up on your favorites from the coffee aisle ahead of the weekend.