Lately, I've been finding myself drawn to circular shapes in home décor. You name it, and I'm into it if it's a round, curvy shape. Whether it's a throw pillow, a mirror, a coffee table, or even a crossbody handbag, I can't help but feel attracted to it. Am I alone in this new trend focus, or are you falling in love with circles now, too?
Not even my latest craft project for Oriental Trading was safe from my circle obsession. This DIY Embroidery Hoop Earring Holder is part of our ongoing "Supply of the Month" feature and was inspired by that classic rounded embroidery hoop shape. Truth be told, my first instinct was to create an earring holder using just one of the hoop sizes, but I ultimately shifted my vision when the materials arrived.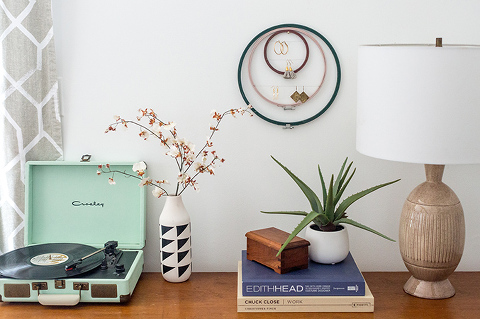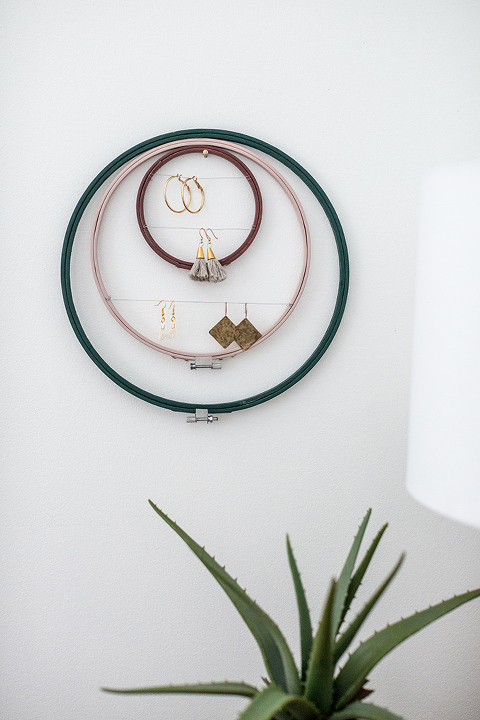 I had ordered all three of their hoop options (12 inches, 9 inches, and 5 inches) to be on the safe side, and just happened to lay them on top of each other on the table after unwrapping each individual bag. The nested hoops looked so cool and modern lying there together, so I ended up changing my entire design to include all three.
I may be biased, but I couldn't be happier with the multi-colored results. See the full step-by-step craft tutorial here along with the clickable shopping list, and then leave your own craft ideas for repurposing embroidery hoops in the comments below. Oh, and don't forget to click here to see what the other three bloggers in the series did with their embroidery hoops!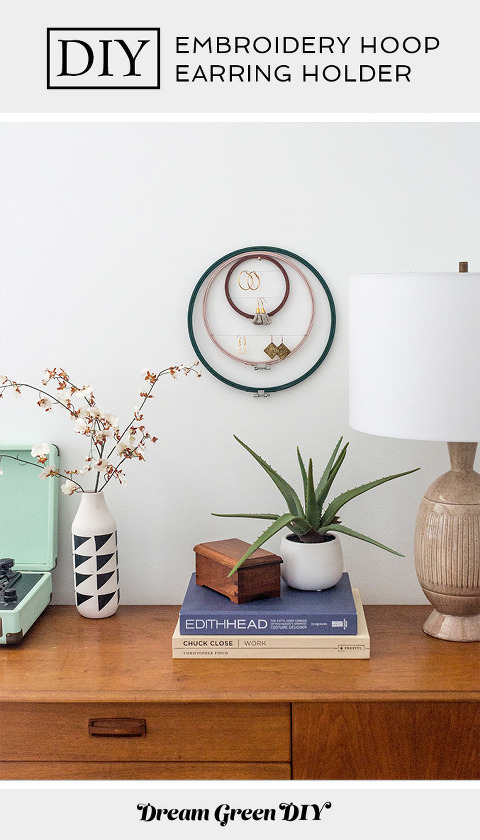 *I earn a small percentage from purchases made by the affiliate links above. Affiliate links are not sponsored. You can rest assured that I would NEVER recommend a product that we don't use and love ourselves!