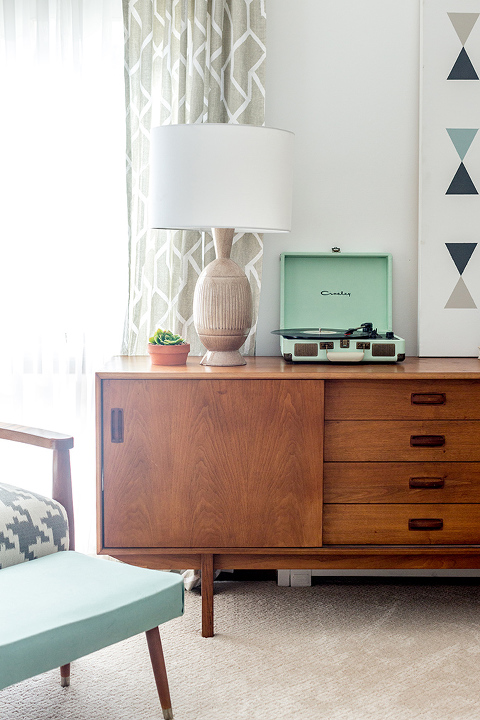 While I love to pull design inspiration from books, magazines, movies, HGTV shows, and (of course!) other blogs, I can't stand the idea that our house might look exactly like those inspiration rooms. I want to make sure my own iteration of those ideas is unique and one-of-a-kind, that it doesn't feel like an exact copy.
To do that, I like to hunt through antique stores for unusual secondhand finds, and I love adding my own handmade DIYs to a space, too. The result is a home that feels intentionally designed, but also different then all the rest—at least I hope that's the case! It's always a work in progress, after all, and I love to think that any one of you might make small changes throughout our home to make it feel more "you." In my opinion, that's the way home décor is supposed to be. You and your completely unique design instincts are the perfect finishing touches to any space.
Anyway, my latest #thriftstorescore—a handmade mid-century ceramic lamp—is a new favorite in our collection, and one tiny step toward making our living room look even more unique in the grand scheme of things.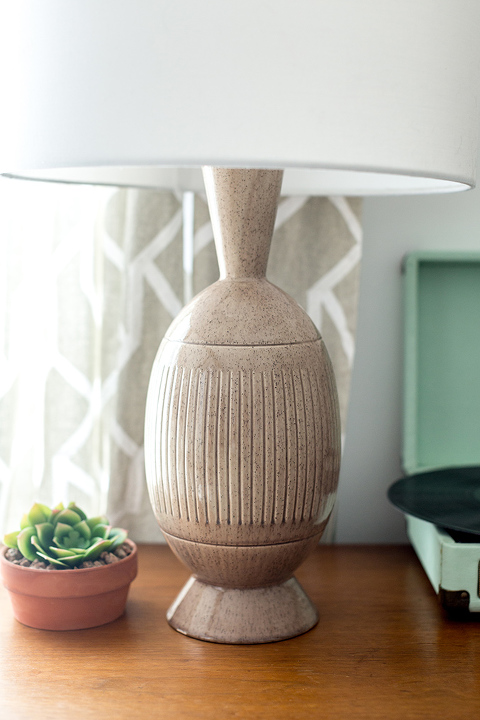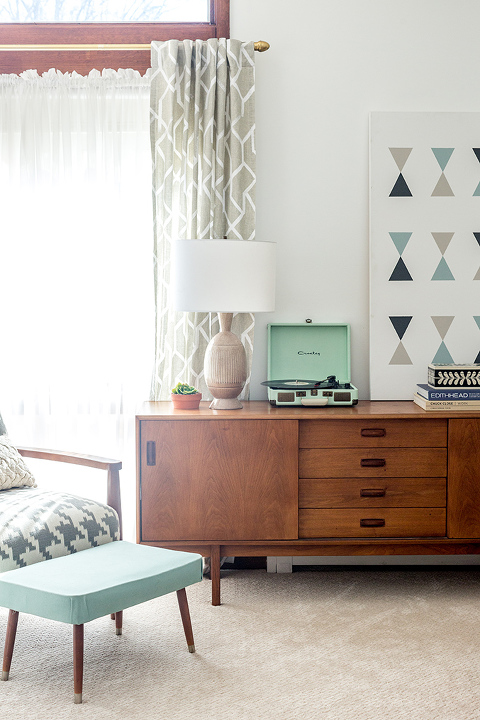 I found this etched mauve colored beauty at the Staunton Antique Center downtown, and am absolutely convinced that I'll never find a prettier secondhand table lamp. The linear pattern across the base really caught my eye, and gives the light tons of personality and texture, plus I love how the edgy, triangular shape at the bottom and the neck sort of mimics the piece of DIY art we have leaning on the console just to the right of the lamp.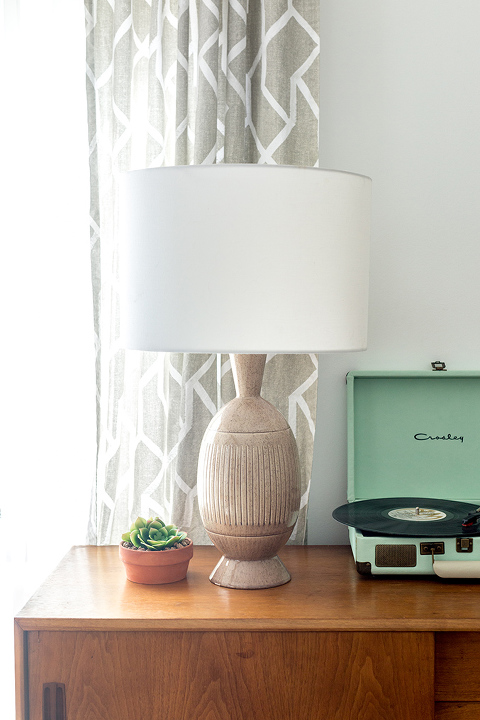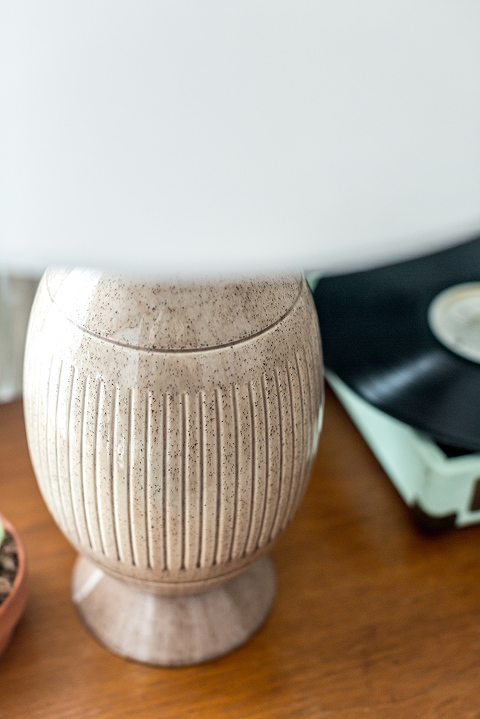 The color of the lamp is also a perfect match to that piece of art. It's like the pairing was meant to be, and I can't get over the price—just $40, which I thought was a pretty good deal considering this technically came from an antique shop, not a thrift store. I'm so glad I decided to snatch it up.
Got a recent Thrift Store Score story of your own to share? Do tell below, and if you'd like to see other secondhand treasures, you can click right here to see every post I've ever shared on the subject. Happy thrifting, guys!