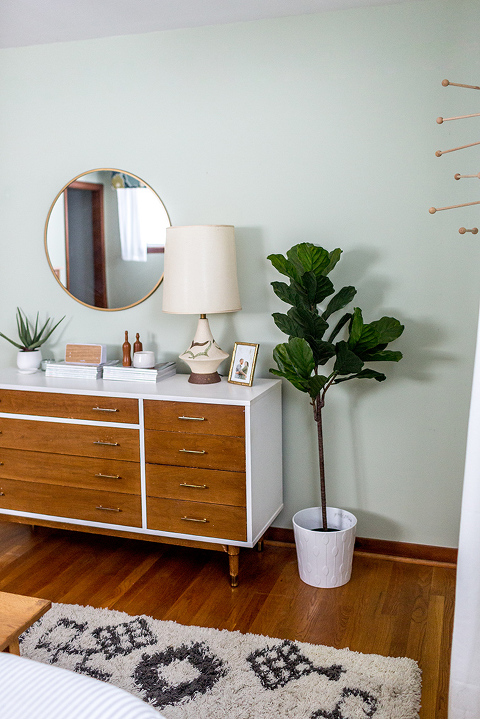 Listen, I know it's not exactly sophisticated to fill a home with 100 percent fake plants. I get it. Some people might even consider it a cop out, and maybe it is in a way, but I can't stomach the money loss anymore. I'm okay with admitting to the fact that I just don't have a green thumb. To those of you who can keep real plants alive, my hat is off to you.
In the interest of keeping more money in my wallet long term, and to let go of the guilt I harbor every time a plant dies in our house, I've slowly been transitioning the greenery in our home over to synthetic. We have faux plants in nearly every room of our house, and all that pretty greenery makes me so happy (especially since I never have to break out the watering can). Here's a quick linked list of the three most believable faux plants I've adopted lately.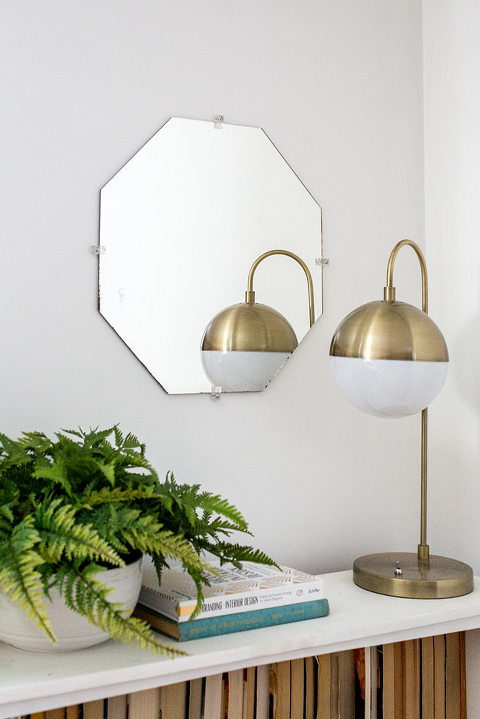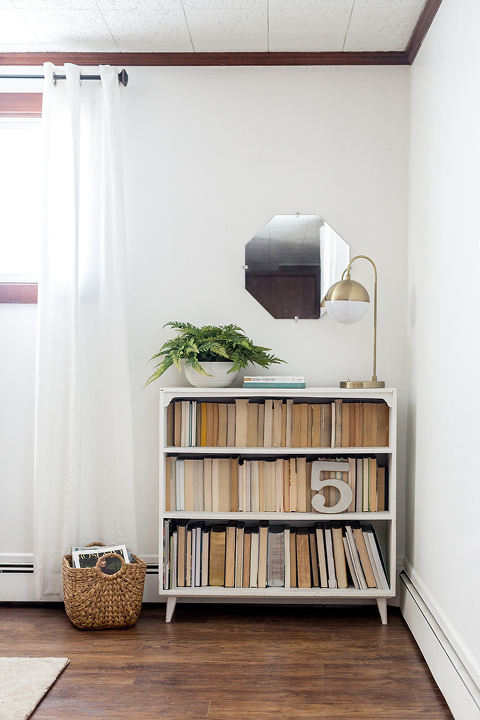 This fake fern from Target is probably the most realistic faux plant I've ever bought. The leaves have lots of good variation in color, which makes them look natural, plus the branches are just bendable enough that you can "fluff" them to look even more realistic. Bonus points that it comes ready to style in a beautiful white ceramic pot. Get it while you still can before it sells out.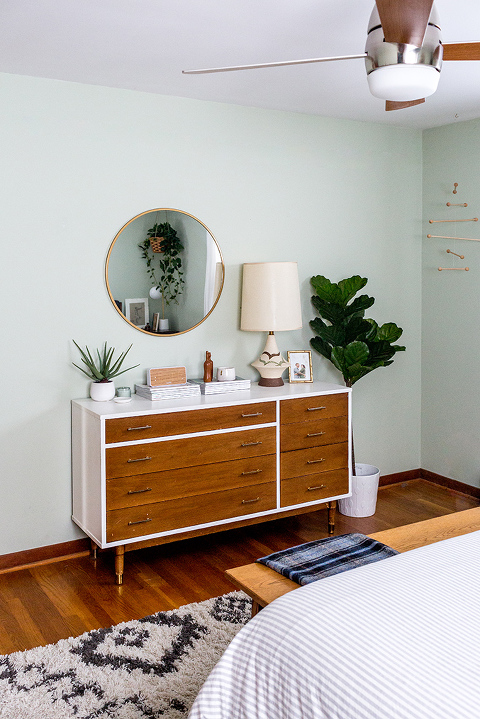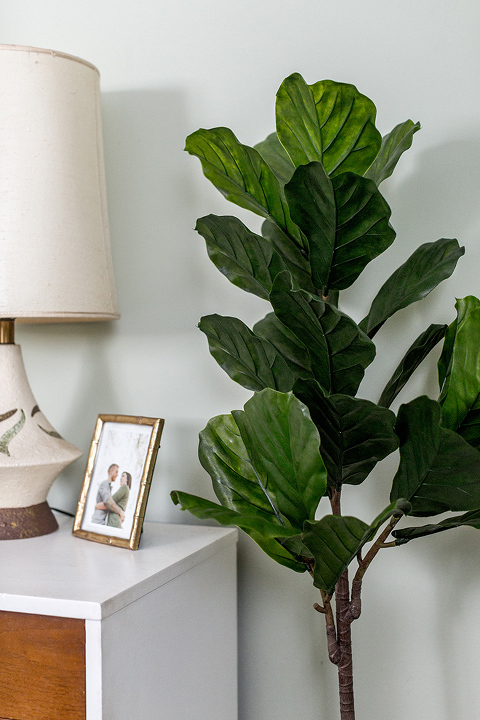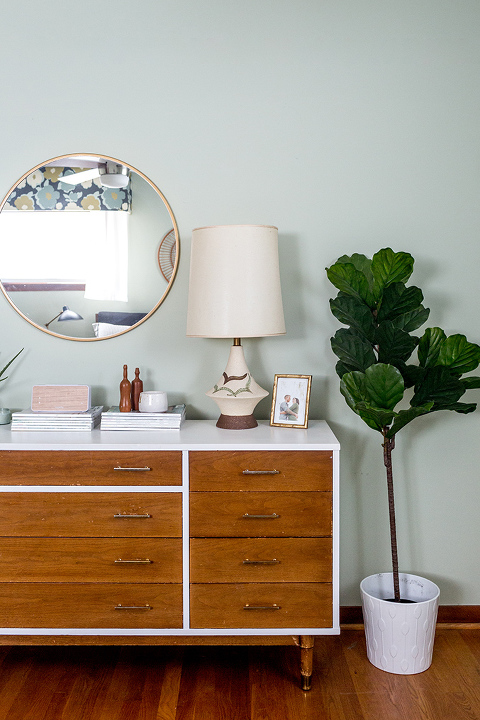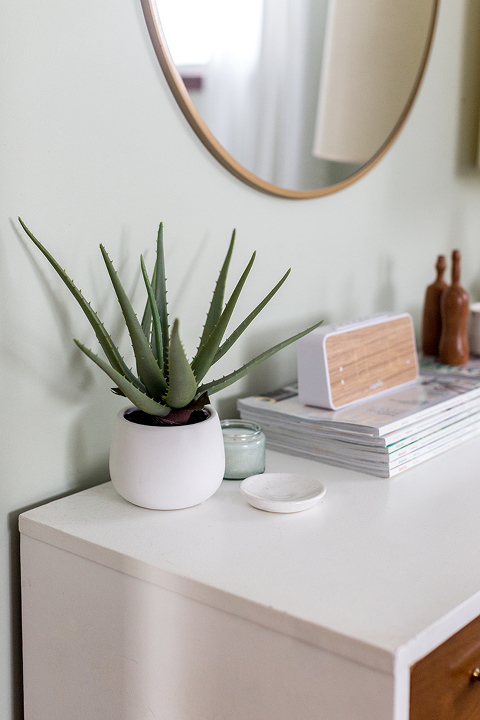 I've been on the hunt for a believable fake fiddle leaf fig tree, and finally found the one at IKEA earlier this month. It cost $50, which isn't nothing, but since I know the tree can never die, I feel like the investment is a solid one. The tree looked a little squashed and synthetic when I first pulled it down off the shelf, but it "came to life" after I tugged and bent a few of the branches and leaves into a more realistic arrangement. The faux potted aloe plant you see in the photo above is another bonus favorite, by the way!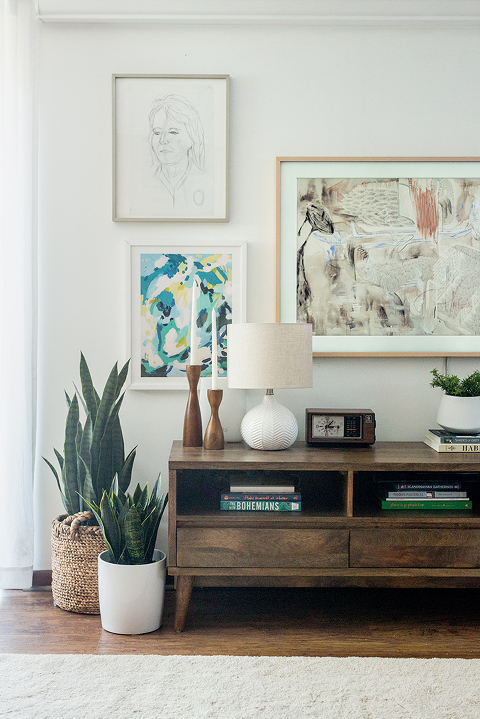 My final favorite to round out the trio? The faux snake plant you see above (the taller one). I bought this plant on a whim from Amazon, which is kind of unusual for me. I prefer to see faux plants in person to gauge whether or not they're believable, but this $55 snake plant turned out to be super realistic—I think because I've always thought live snake plants looked a little too pretty to be real anyway.
On another note, the shorter faux snake plant you see in front of the one I love is one that I'm now a little iffy on. I have two of these short faux plants because I didn't know there were better versions out there, but the leaves are sectioned off into four equally spaced sprouts, which sort of screams "fake" when you see it in person. I probably won't rebuy that one again.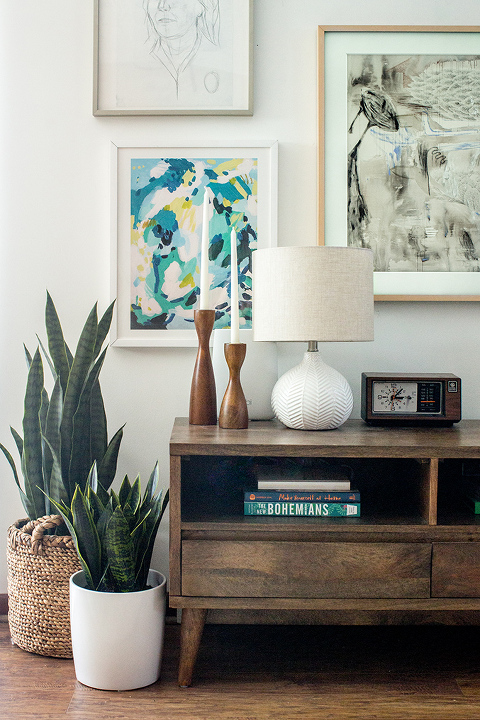 One trick I love to do with faux greenery is "replant" them. The pots they usually come in often look and feel a little chintzy, so I put them in heavy duty ceramic pots from the hardware store, or in pretty round baskets. Although I haven't done this yet, I think it would also be really cool to backfill faux plant bases with real potting soil. Lime green moss or—worse—painted plastic dirt is a dead giveaway that your plant isn't actually real, so I'd love to try covering them with natural dirt. Share your own favorite faux plants and disguising tricks in the comments below!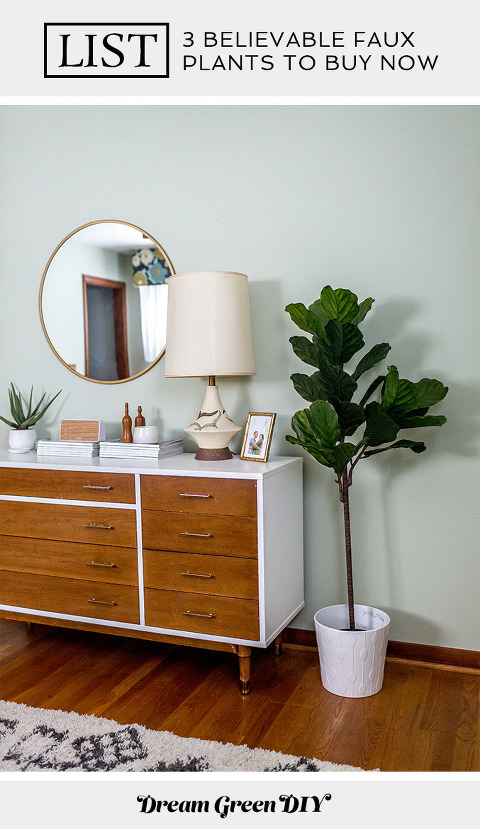 *I earn a small percentage from purchases made by the affiliate links above. Affiliate links are not sponsored. You can rest assured that I would NEVER recommend a product that we don't use and love ourselves!