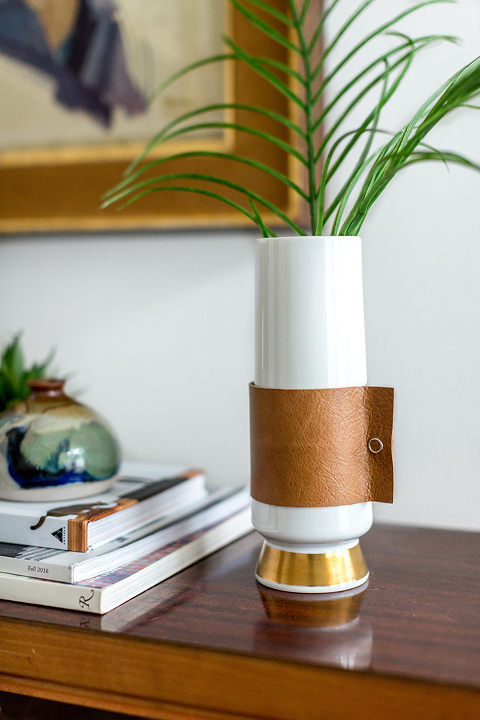 If you've been following along on the blog for any length of time, you might remember that I used to work as a freelance writer for eHow. That partnership was such a fun way for me to get creative with practical home maintenance projects (like this one), plus I did a lot of wood-working for eHow, too. As with all things freelance, though, it wasn't a permanent full-time role, and I wrapped up my work for the team in August of 2016 with this tutorial for a DIY Mid-Century Inspired Paint Chip Wall Art Print.
The good news is that I'm excited to announce I've reconnected with the editorial team I used to work with over at eHow, and this time I'm creating content for a brand new-to-me site: Hunker. My first story just went live for them, so I wanted to redirect you over to the Hunker website to see the step-by-step guide for creating your own DIY Leather Handled Vase.
This project was a really fun one to work on, especially since the folks at Hunker are big champions of my shift toward a more neutral, nature-inspired palette. Stay tuned for lots of exciting DIY tutorials between Hunker and me very soon, and thanks (as always) for supporting the brands who support me and who help keep Dream Green DIY running!