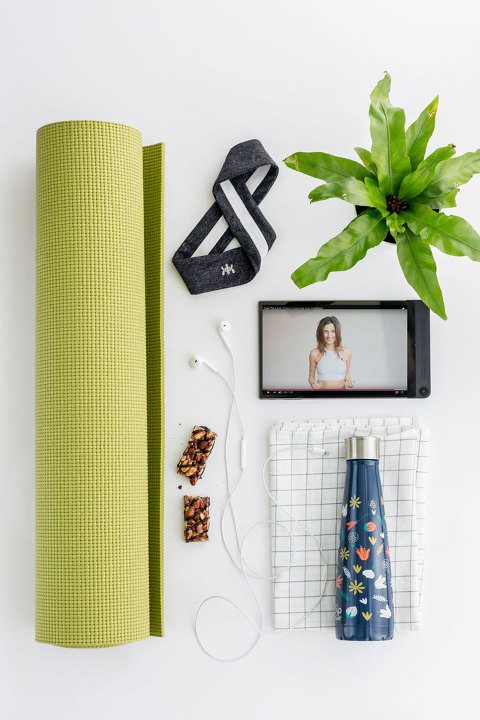 The original intent for this post was a rundown of how I'm incorporating exercise into my routine ahead of bikini season, but then I stopped to actually think about how I was doing that. The truth is I'm not great at exercising. I'm downright terrible at it, to be honest, so anything I might have said on the topic would probably not have been based on reality. (I guess that's what I get for trying to plan my editorial calendar out for the year in January when I was feeling motivated to actually start excising, ha!)
Anyway, after admitting all of this to myself I started reframing my ideas for this post and thought about how I could be authentic on the topic of health. What I came up with is a breakdown of all the things I'm doing to be healthier this summer season—whether that's the food I'm eating, the thoughts I'm filling my head with (mental health counts, too, after all!), and also the bits of exercise I think I can really, truly work into my routine.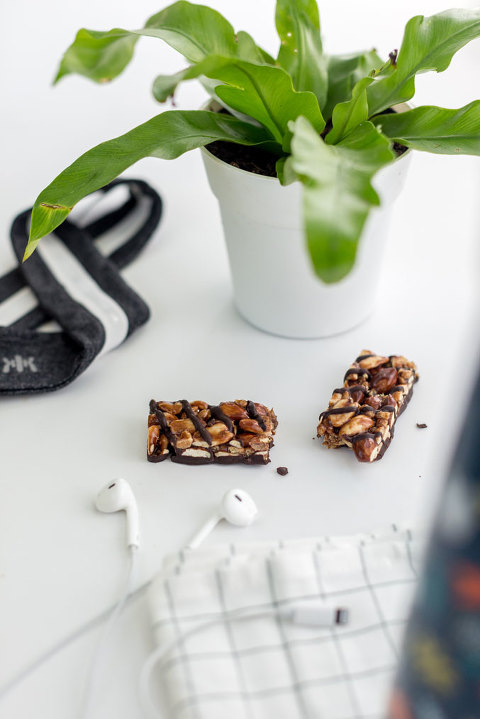 Healthy Habits I'm Adopting This Summer
1. Food and snacks: Whenever I feel like I've accomplished something and deserve a treat, I'm kind of notorious for defaulting to fast food. I know…I know…I'm a little ashamed about that guilty pleasure, but I just love indulging in a Chick-fil-A biscuit or a waffle cone from the drive-in ice cream joint here in town. It really only happens a few times a month, but I still would love to limit this habit to once a month or not at all. This summer I want to make Farmers Market trips a weekly occasion to stock up on fresh local produce, and I'm also going to keep things like organic granola bars handy in the cabinet so I don't reach for something bread-y or processed. Wish me luck since this is going to be a hard habit to break!
2. Thinking healthy thoughts: Right around Christmas I had mentioned that I purchased this gratitude journal for myself. I was doing a good job notating the three things I was grateful for every day but then, right around April, I broke the habit on a particularly rough day and haven't picked it back up since. I'm going to recommit myself to the habit starting now because I find that thinking happy, grateful thoughts has a direct impact on my outlook on life and my attitude (they say it's clinically proven to help!).
3. Exercise I'll actually do: I've always been a big fan of yoga, but I injured my wrists in a biking accident back in 2014 and haven't been able to do yoga comfortably since. I still try to do it and just adapt yoga workouts to be more leg-centered than wrist, but I'd like to find some sort of workout that's done standing up. Maybe T'ai Chi? If you have suggestions, I'm all ears! Oh, and here are the three YouTube channels I've tried so far and loved: (1) The Balanced Life with Robin Long, (2) Yoga with Adriene, (3) Kait Hurley.
4. Try daily meditation: My dad is actually the one who got me thinking about meditating. I think he does it most mornings, if not every morning, and he only has positive things to say about it. I'm intimidated by the idea of making meditation part of my routine this summer, but think it's really important to try. I know I'll fail a lot, but I've heard that failure is just part of your journey to accepting yourself and learning to quiet the mind to get to a better, healthier state. Have you tried it before? Do you use a guided meditation or just do it on your own?
5. Water, water, water: I need to drink more of it—enough said!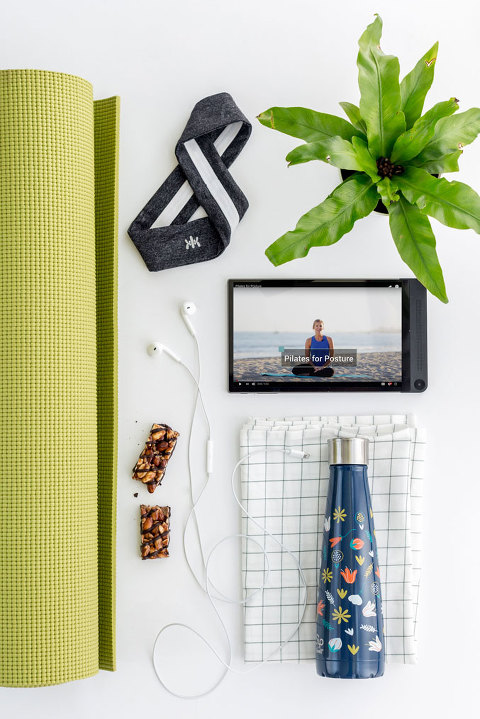 Of course, now I want to hear from you, so please share any of your tips for living a healthier life in the comments below. I think, above all, I really just need to find balance. I pour incredible amounts of time and energy into designing our home and running my business, and the other half of my love goes right to John, our pets, and our families. While that's all well and good and I think my heart's in the right place, I need to shift some of that focus toward taking care of myself so I can do all of that with even more strength and energy.