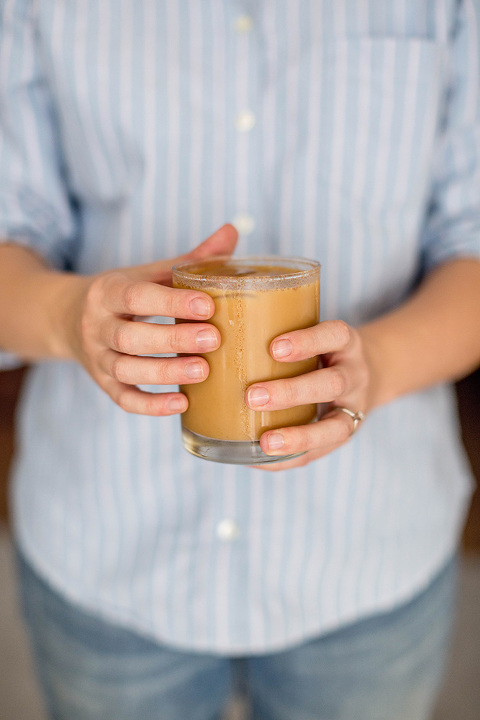 So, up until this point leading to the real first day of summer, I've been "go, go, go!" but I think I must have tired myself out because I've been EXHAUSTED this week. I went to bed at 9pm last night, which never happens. The good news is that summertime may be full of adventure possibilities, but it's also acceptable to do absolutely nothing, too.
Suffice to say that's exactly what I'll be doing this weekend. There might even be a sunporch nap on my Saturday/Sunday to-do list. Anyway, I hope you're feeling much more energized and excited to tackle something new these next two days to celebrate the new season, and, if so, here's some inspiration to get you going double time.
Weekend Inspiration: No. 18
1. Cool off this weekend with a homemade iced latte! Get my recipe here.
2. I want to swap one meaty meal a week this summer with something vegetarian, so I'm bookmarking this roundup of plant-based recipes to reference later on.
3. Do I want to splurge on these everyday block heels, or no? I can't decide.
4. This home tour totally (and completely) stole my heart. I'm smitten with the relaxed, laid back look, and how each room flows seamlessly into the next.
5. We will definitely be going to this throwback summertime screening. Cue the nostalgia!
6. In case you missed it and you've got outdoor entertaining on your mind this weekend, click back to this week's roundup of party-planning tips, and here's a fun outdoor DIY project to try, too.
7. I finally chose a statement light fixture for our mini closet makeover! Here she is (SPOILER: it's not one I had considered before).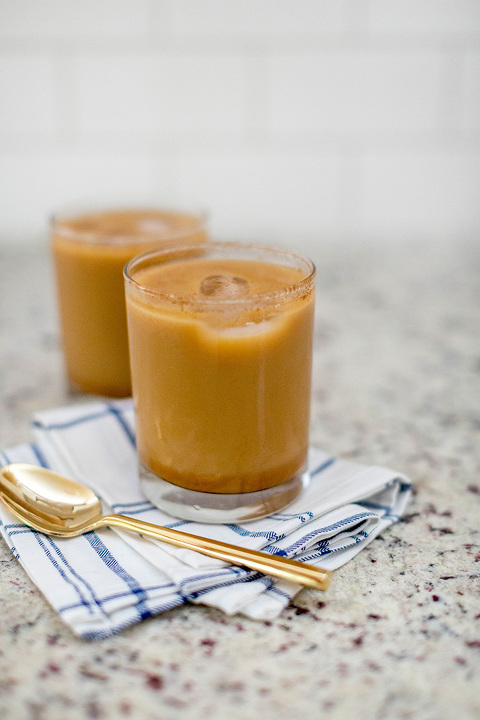 *I earn a small percentage from purchases made by the affiliate links above. Affiliate links are not sponsored. You can rest assured that I would never recommend a product that we don't use and love ourselves.