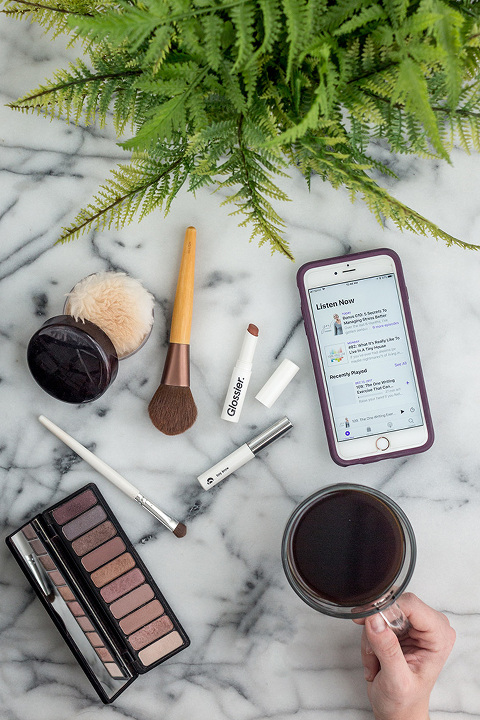 The following Glossier beauty review is one I wrote for a website that was ultimately cut because of editorial calendar constraints. I didn't want to let it go to waste because I thought some of you might get something out of it, so I'm sharing the story with you guys today. Admittedly, it's a little outside the realm of typical "DGD" conversation, but I think it's good to freshen things up every now and then, so I hope you enjoy it. We'll be back to regularly scheduled programing tomorrow!
Glossier Goodies That Live Up To The Hype
However you pronounce it, there's no denying that Glossier has become a household name within the last handful of years. The mid-sized-budget-friendly beauty brand boasts a "menu" of products that isn't too big, isn't too small, and is juuuuuust right when it comes to the daily needs of beauty pros and novices, alike.
Up until last month, I had remained a steadfast loyalist to the drugstore beauty products I had been using practically since high school, but I was ultimately wooed by the fact that Glossier's catchy black, white, and millennial pink branding was a regular star on my Instagram feed. After following that #linkinprofile and browsing their cooler-than-cool website, I decided to try out the Glossier Phase 2 Set, which came packed with Boy Brow, Stretch Concealer, and their sheer, matte Generation G lipstick.
Less than a week later, it felt just like Christmas when that package arrived on my doorstep. First of all, the box itself is just as Instagram-worthy as everyone makes it out to be, but it turns out that their products are worth the hype, themselves.
Although it might be a tad dramatic of me, I think it's safe to say that I'll never use another brow product for as long as I live. The Boy Brow applicator is a breeze to use, doesn't leave product all over your face (like some brow product we know—not naming names), and enhances what your mama gave you without turning you into a cartoon character. Generation G is another new favorite, thanks to the petite packaging (perfect for tossing in a bag on the go), and for the creamy texture that evolves into a kissable matte finish.
That said, I'm sad to admit that the Stretch Concealer fell a bit short of expectation. According to Glossier, "The buildable formula covers everything from dark circles to redness and blemishes," but it had little to no effect on my own imperfections.
Will I be ordering from Glossier again? Absolutely. I'll likely stear clear of the Stretch Concealer inventory, but I might just single-handedly force a restock of Boy Brow as I buy ahead for the next decade.
Oh, and word to the wise in case you're still tripping over that name: It's pronounced gloss-ee-yay. Now go wow your pals with that lyrical brand name and your own perfectly punctuated brows and lips.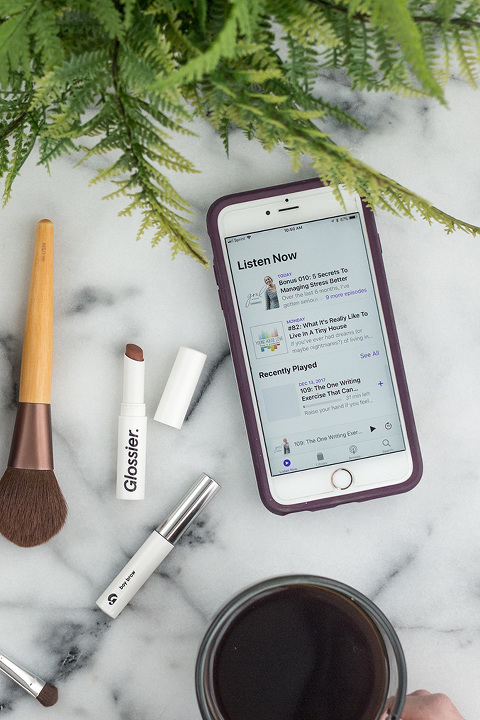 *I earn a small percentage from purchases made by the affiliate links above. Affiliate links are not sponsored. You can rest assured that I would never recommend a product that we don't use and love ourselves.