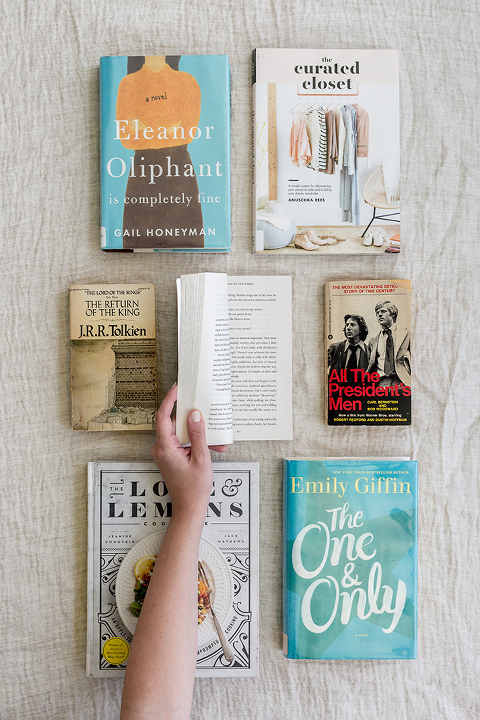 Now that it's summer, like the rest of the world, I'm thinking about (1) all the adventures I should be taking during these hot mid-year months, and (2) what books I need to be reading. I don't actually have a ton of "down time," but I am doing my best to trade screen time in for a book before bed. I've always been a voracious reader (I used to check out six books at a time and then read them one chapter at a time in sequence!), so getting lost in a good book makes me feel a little bit like a kid again.
In case you've been on the hunt for book recommendations this summer, you're in luck because I'm sharing a full list of the books I plan to read throughout this next season. I've included a bunch of novels, some classics, one nonfiction/history book, and a couple of reference books, too. There's gotta be something on this list that sparks your interest, so keep scrolling and find one that speaks to you.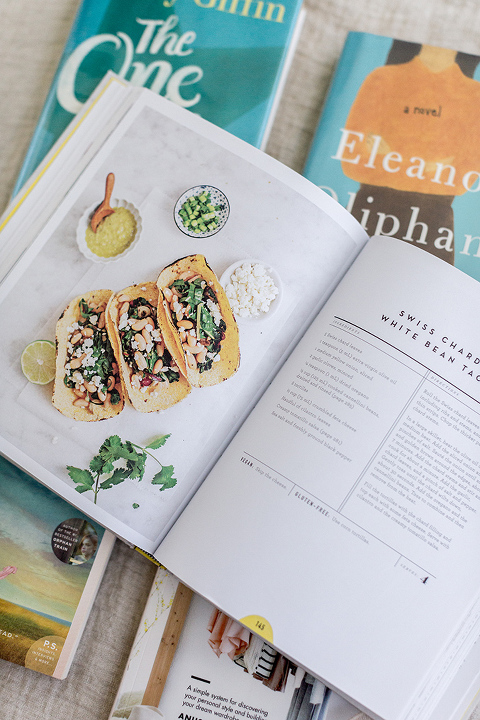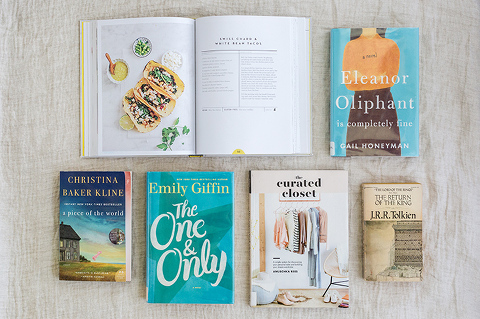 My Summer 2018 Reading List:
1. Eleanor Oliphant Is Completely Fine, by Gail Honeyman: I've seen this book all over social media since it came out last year, so I decided to give it a shot. It was really good—had all sorts of unexpected twists and turns—but I just had to point out how laughably inaccurate the book jacket is. It says that the book is "Smart, warm, uplifting," but I thought it was downright dark at times. Still, this book is at the top of my book list and I would definitely recommend it if you're looking for something deeper and, yes, darker than your average summer read.
2. The Curated Closet, by Anuschka Rees: Where do I even begin with this book? It's genius, so inspiring, and has changed my entire perspective on clothing, style, and shopping. I picked it up from the library, but wish I had bought it for myself because I ended up taking six pages of notes. I think it might just change your life (or at least your wardrobe), too.
3. The Hobbit and the Lord of the Rings, by J.R.R. Tolkien: Every summer I like to challenge myself to reread a book or collection of books that I've already read and loved. This season that collection is the Hobbit and the Lord of the Rings. If you haven't read them yet, do yourself a favor and order them or check them out from your local library ASAP.
4. A Piece of the World, by Christina Baker Kline: John's mom gave me this book for my birthday, and I'm anxious to read it this summer. The whole story is inspired by Andrew Wyeth's painting Christina's World, which is so intriguing to me since I'm an absolute nut for art history.
5. All the President's Men, by Bob Woodward and Carl Bernstein: John and I randomly decided to commit to understanding the Watergate scandal, and have been devouring anything we can get our hands on that focuses on the way things went down. We already watched All the President's Men, the movie, but now I'm slowly working my way through the book. There are so many intricate details and names to keep straight, so it's not going to be one that I breeze through. That said, I can hardly put it down!
6. The Love and Lemons Cookbook, by Jeanine Donofrio: Okay, so not a novel, per se, but this cookbook is easily a new favorite of ours this summer. I'm going to talk a lot more about it in my summer 'Favorites' video, which is set to go live in a couple of weeks, but trust me when I say that it's worth a peruse as you work on planning plant-based meals this season.
7. The One & Only, by Emily Giffin: This is the one I'm currently reading, and I'm loving it so far. Emily Giffin has a knack for telling stories that feel so real. Her books don't feel predictable or hyped. Instead, I find myself relating not only to the characters, but also the real life decisions they make and reactions they have. No two books of hers are ever the same, in my opinion, and The One & Only is a new favorite so far!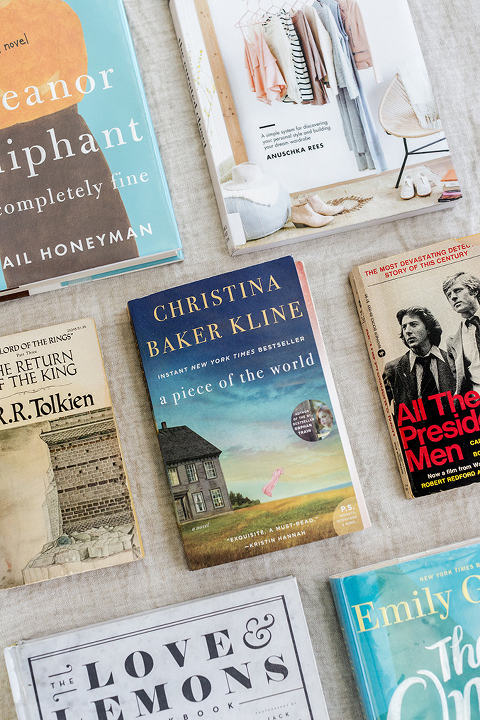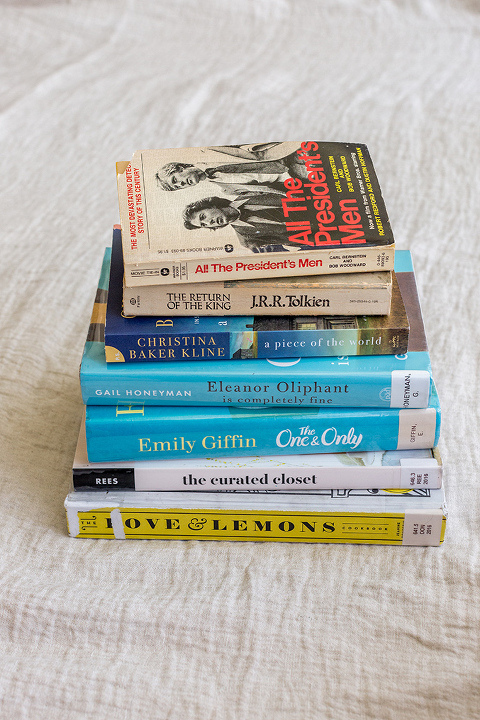 I think you know what I'm going to say next, but…what are you reading this summer?! I want to add a couple more books to my list to round it out, so please share any books you've already read and loved, or maybe some of the titles that others have recommended to you. Like I said, reading is such a favorite pastime of mine, so I'm excited to really prioritize it this summer whenever I have down time.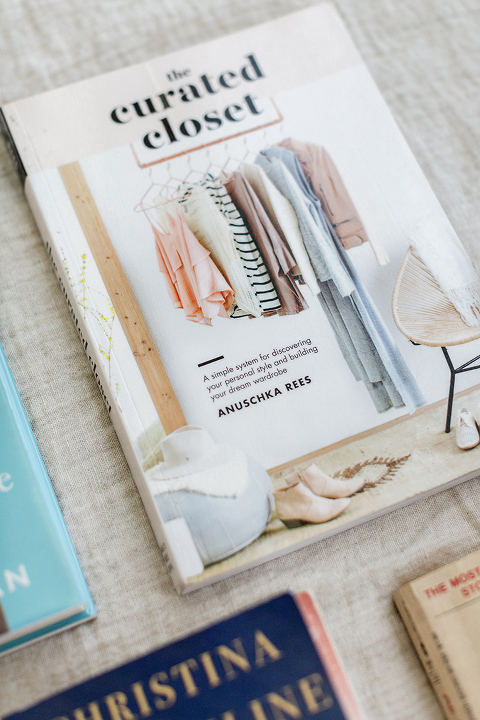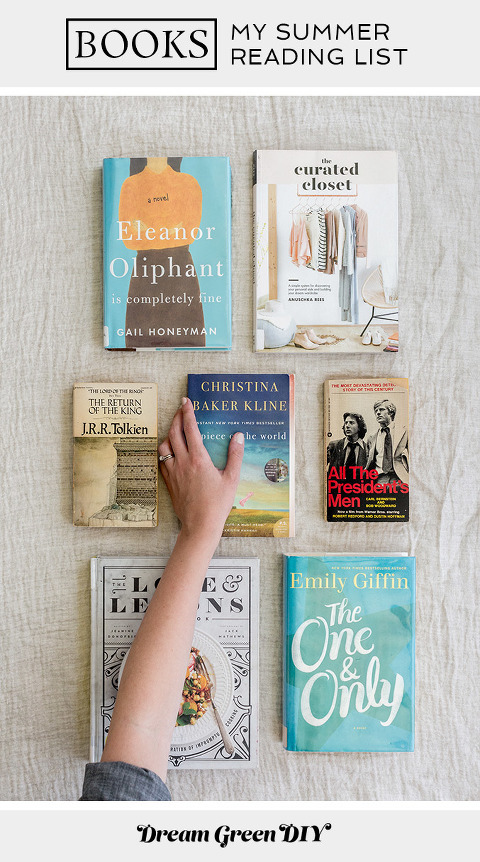 *I earn a small percentage from purchases made by the affiliate links above. Affiliate links are not sponsored. You can rest assured that I would never recommend a product that we don't use and love ourselves.