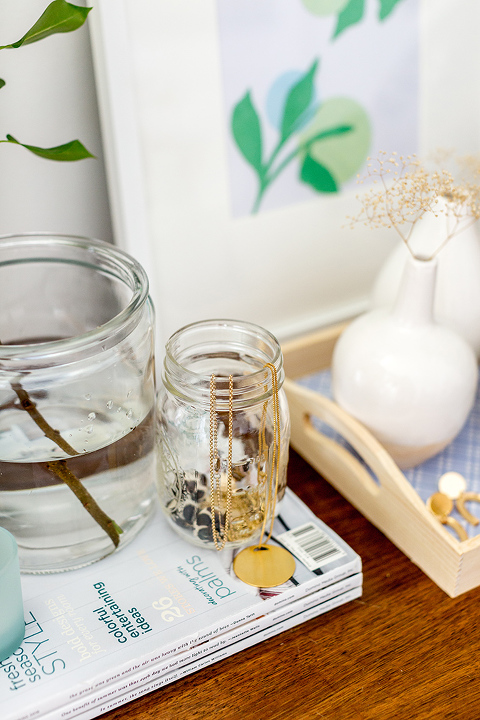 I know a lot of people complain about how difficult it is to style open shelving, but I always have the hardest time styling bedroom dressers myself. I obviously want to make sure the pieces I plop down on this type of surface are as functional as can be, but, of course, I'm also a stickler for making sure it looks nice, too.
So, I worked with Oriental Trading to put together a step-by-step formula that makes styling dressers a cinch. The best news? I made sure that the whole process takes less than 15 minutes from start to finish. Watch the video to see it all happen in real time, and then pop over to the Fun365 website for my styling advice and shopping list.
While I have you, a quick housekeeping note: I'm taking off tomorrow in order to spend time with family for Fourth of July, but will be back to a normal posting schedule come Thursday. Have a great holiday, everybody!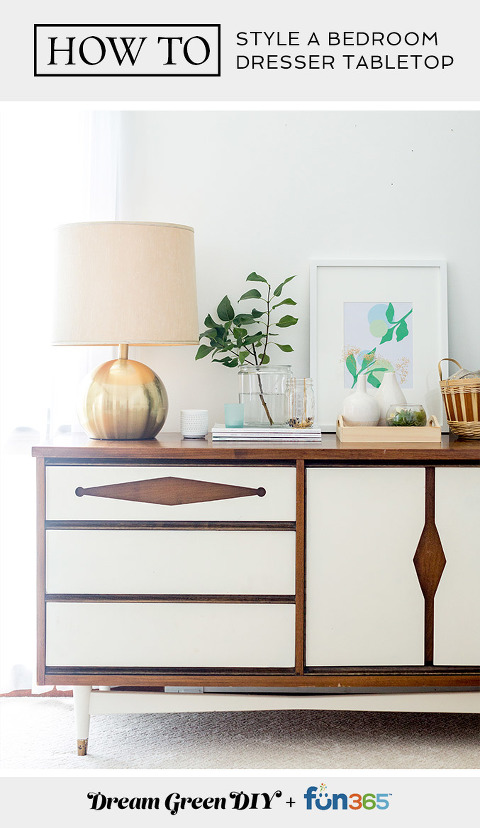 *Don't forget to sign up for the Dream Green DIY newsletter! The next issue hits everyone's inboxes tomorrow, and includes a list of seven last-minute Fourth of July appetizer recipes to try. You can sign up to get on the newsletter email list here—make sure to check the box for "email" to complete your registration.