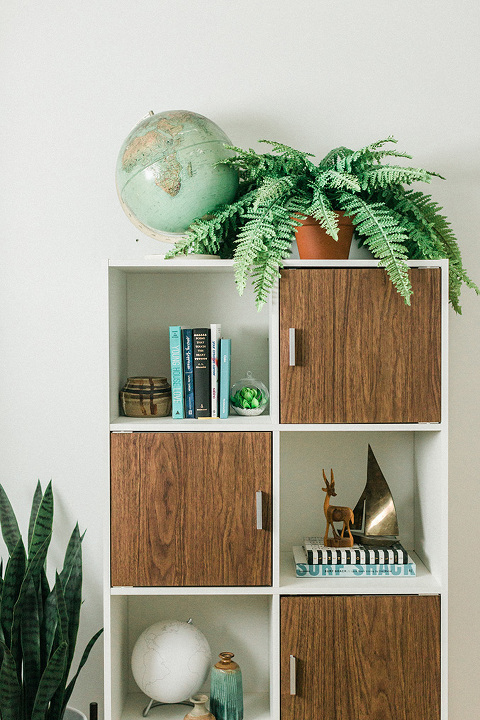 Did you hear?! Dream Green DIY is one of five finalists in the crafting category of this year's Design Blog Awards with Domino Magazine! You can vote once a day (no account required) now through September 23. Thank you so much for your support!
Ever since I was a kid, I've loved switching up rooms and rearranging furniture. I think I've mentioned here on the blog before that my mom would often come around the corner in our childhood home to find a dresser or upturned mattress smack dab in the middle of the hallway on its way from my sister's room to my room. I was just that type of kid—I didn't wait for help, and I also never could leave well enough alone.
Switching rooms or moving furniture around excites and energizes me more than any other type of home project does. Large scale renovations are gratifying, sure, but they stress me out and take too long for me to actually enjoy them. I love that changing furniture around is free, quick, and instantly transforms the look and feel of a room without having to call in a contractor.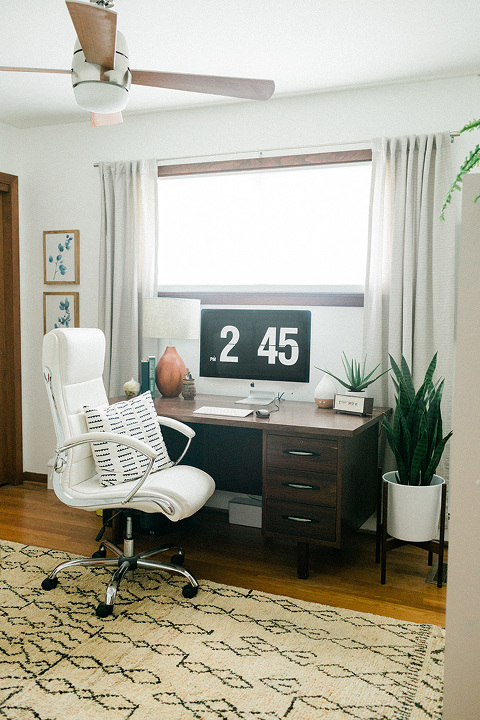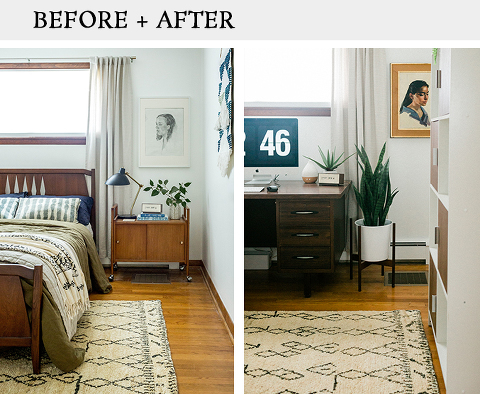 Case in point (as you probably guessed from today's post title), our office and guest room. A few months ago I realized that the two bonus back bedrooms in our home could be more efficient if switched. You can get a better sense of the floor plan when looking at the image below. That photo was taken in the hall where you can see the doors to all three of the bedrooms in our home. The door on the right goes to our master bedroom, the doorway on the left now goes to my office, and the door straight ahead leads into our newly arranged guest room.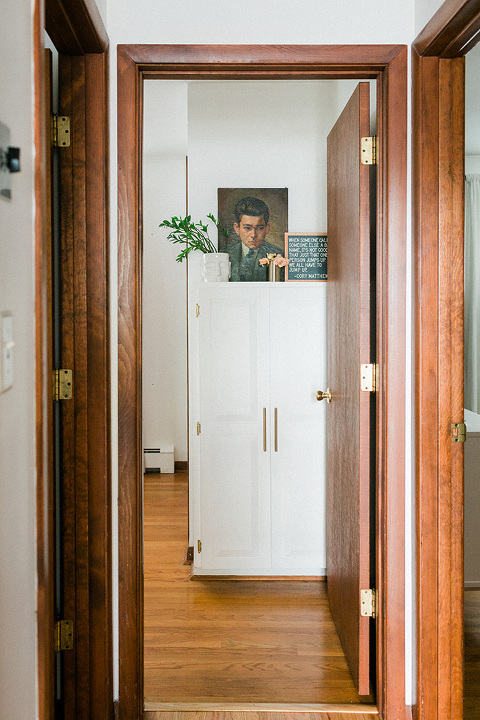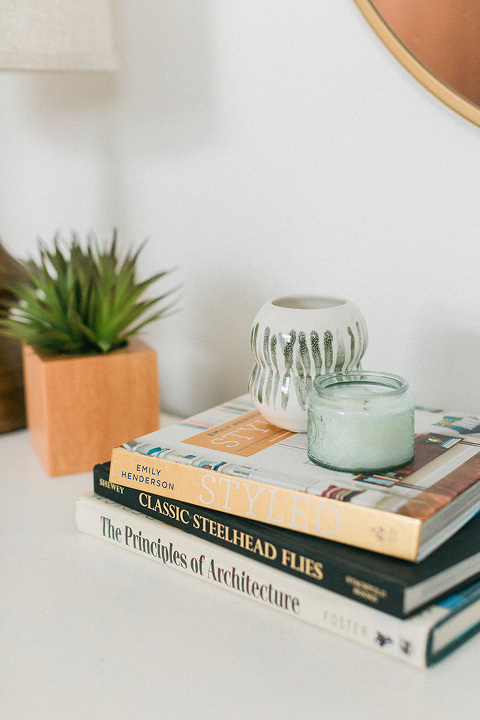 As for why I decided to switch the guest room and office? It really all comes down to air conditioning. We don't have a traditional HVAC system in our 1960s home, so we rely on window and wall units to cool things down. It's very comfortable, but it admittedly gets a little warm in the rooms that don't sport a physical AC unit.
My office, the way it stood before this change, boasted a mighty AC window unit that cranked out tons of blissful cool air. The old guest room, though, had nothing. There's an overhead fan in there, but it definitely didn't do enough to cut the heat in the dead of summer. It happened to be a pretty busy summer for us in terms of overnight guests, so I decided it was time to finally change the rooms so that the guest room (and our guests) could benefit from the AC unit.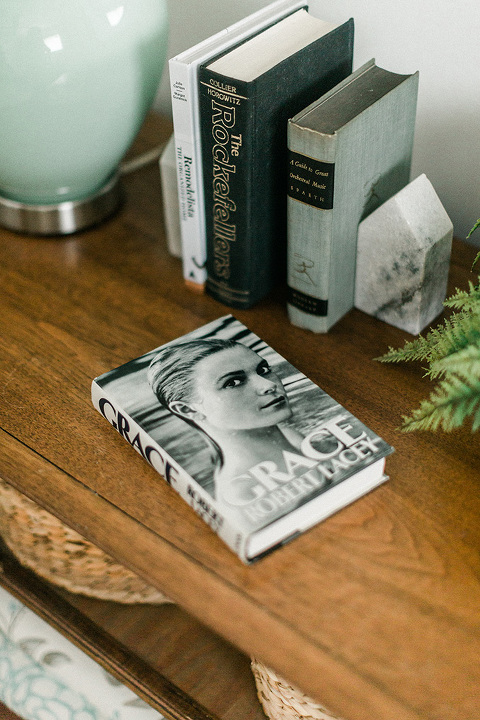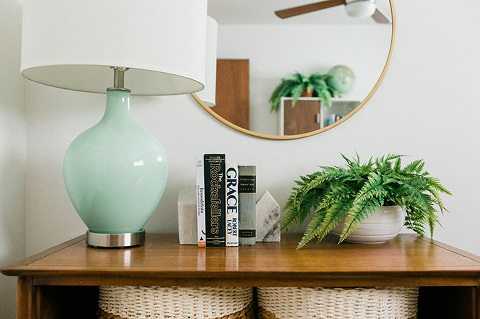 Deciding to switch the rooms was a pretty easy decision once I weighed the pros and cons, and John agreed to help me switch them one day earlier this summer before all of our overnighters were scheduled to come into town. It took the two of us less than an hour to pull off, and then it was time to get things reorganized and resettled.
The back bedroom, which now houses our guest room, is actually bigger than the other, so I was able to fit the double bed, a side table, and a full-size dresser. The old guest room didn't have room for a dresser, so I was excited to have that upgrade in the new space. It now holds our entire extra linens collection.
Of course, that means my "new" office is a little smaller then the room it used to be in, but I actually find that I spend less time in my office these days than I used to. I'm more efficient with my time now that I'm going back and forth from the pottery studio, so I don't need a lot of room for getting my computer work done in the office. I'm going to share a full updated tour of both spaces over the next couple of weeks, so stay tuned for my thoughts on the new design and function of each room.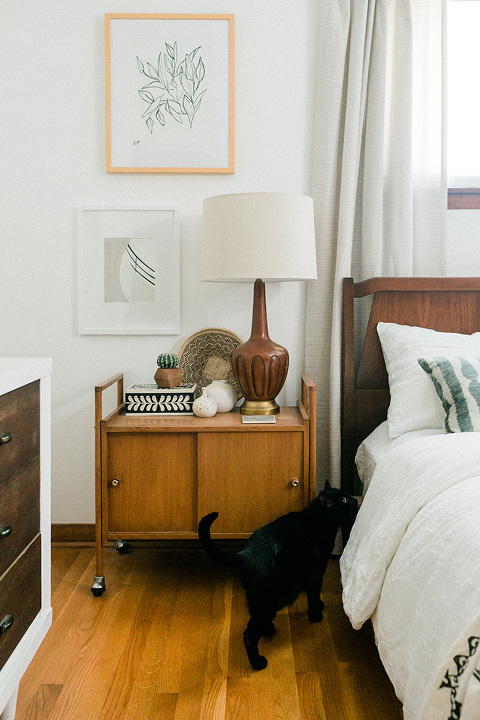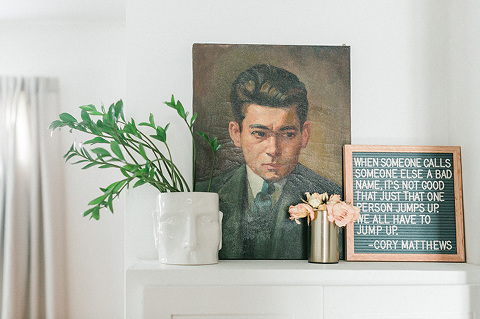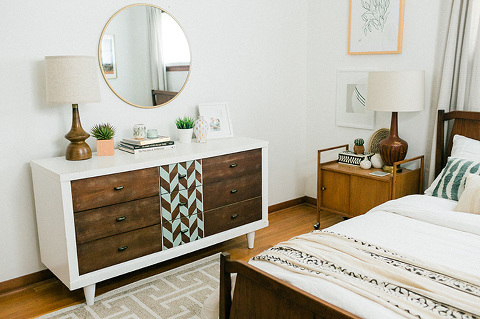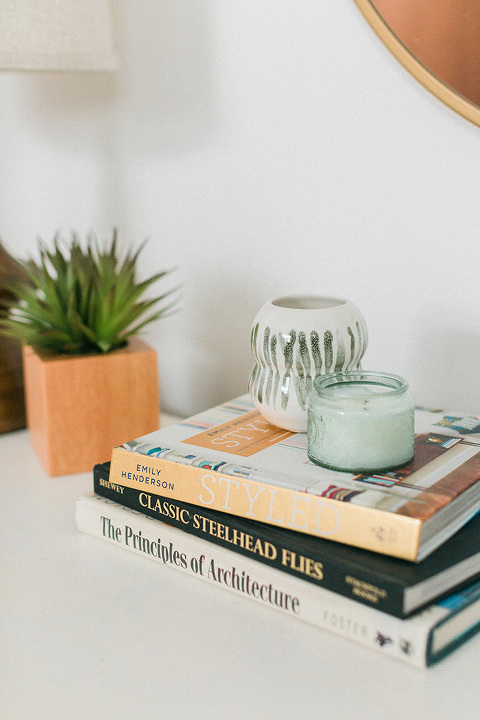 Have you tried rethinking the function of the rooms in your own home lately? Could you get more out of a space by changing up its function? Consider doing it just for fun! Switching rooms is really quick (when you have a friend or family member willing to lend a hand), and its an affordable way to change up your perspective when you don't have a huge renovation budget.