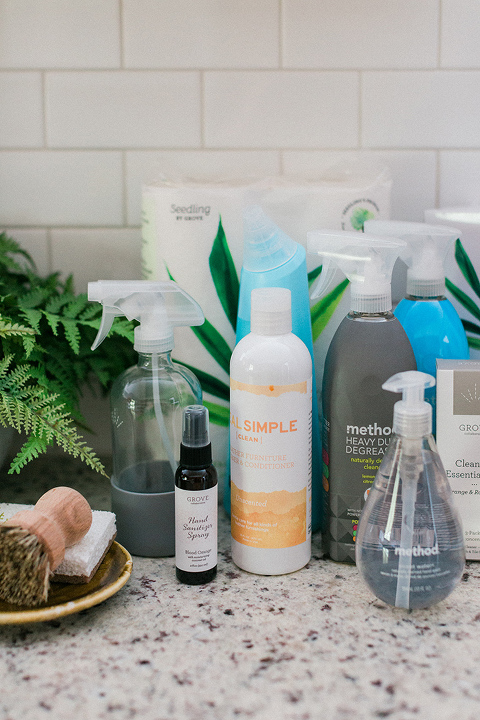 First things first…I would be ever so grateful for your vote for Dream Green DIY in the crafting category of this year's Design Blog Awards with Domino Magazine! DGD is one of five finalists in the contest, and you can vote once a day (no account required) now through September 23. Thank you so much for your support!
Who knows if it's the eminent change of the seasons or what, but I'm really anxious to give our home a deep down clean. I'd love to make time to pull everything off the shelves and out of drawers to give those surfaces a thorough scrub, and wash all of the linens that might not get quite as much consistent attention as our bedding (think: throw blankets, removable sofa cushion covers, etc.).
As you know, though, I'm also pretty focused on making sure that we're using all-natural items in our home. So far, I've talked mainly about plant-derived, cruelty-free hygiene and beauty products, but today it's all about 'clean' cleaning brands that keep our home feeling fresh without harsh chemicals or ingredients.
All of the products you see pictured in today's post actually came from my first shipment of a subscription service called Grove Collaborative. I should mention, though, that this post is in no way, shape, or form sponsored by the Grove brand. I paid for the subscription with my own dollar bucks, and they have no idea DGD exists. Even still, I wanted to try out their line of products (plus a few other 'clean home' brands), so I went ahead and signed up. I'm not sure I'll continue with the subscription, but I love that we're all stocked up on 'green' goodies as we head into the new fall season. Scroll on to learn a little more about five of our favorite natural cleaning brands.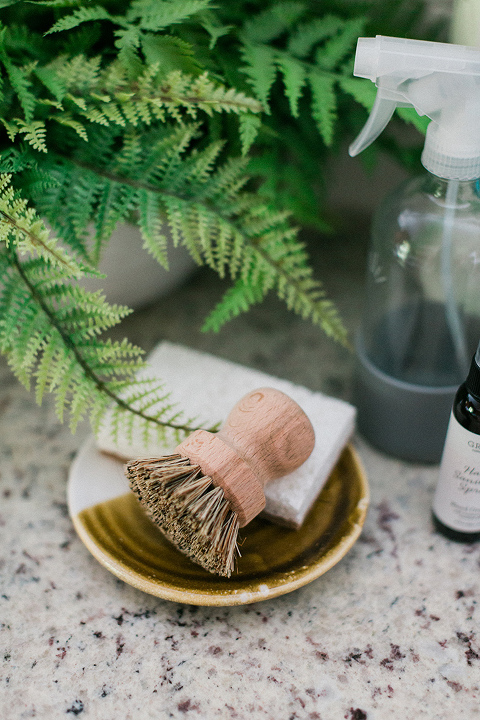 'Clean Home' Cleaning Brands We Love
1. METHOD: Of course, my main motivation with going all-natural at home is the health benefits for John, me, and our pets. But I'm also really loyal to brands who promote a healthy environment, too—like Method. Their sustainable business and production practices are really making a difference, and that makes me an avid fan and consumer of all things Method. Their all-purpose cleaners are our favorites!
2. GROVE COLLABORATIVE: Whether you're in the market for all-natural bath bombs, cotton balls, snack bags, or candles, it seems that Grove has you covered. I'm hoping to add their reusable brush set to my next order (whenever that might be) because it's made from this really gorgeous renewable bamboo that I wouldn't mind seeing out by our kitchen sink.
3. SEEDLING: Tree-free paper products for practically every room in the house? Yes, please! We're talking bath tissues, facial tissues, paper towels, and more. We got some of their paper towels in our last Grove order, and I can assure you from personal experience that these towels are work horses even though they're 100 percent "tree-free."
4. REAL SIMPLE CLEAN: I've been searching and searching for a good leather cleaner to use on the leather upholstery we have in our living room, and finally found what I needed from the Real Simple Clean line. This leather conditioner promises to give furniture a deep-down clean that will make it shine without caustics, dyes, or chlorine.
5. MRS. MEYER'S: I know I should be most impressed by the plant-derived ingredients list on Mrs. Meyer's cleaners (and I am super in love with that fact!), but my real favorite thing is the scents. I honestly haven't met one I didn't like, but our current favorites are Lemon Verbena and Pumpkin.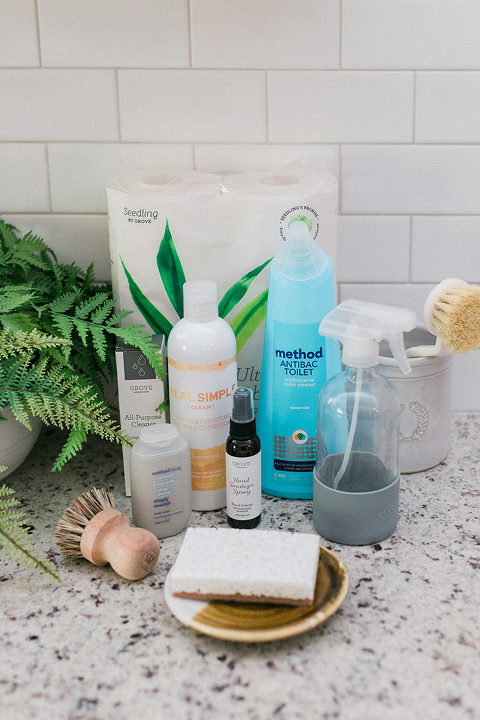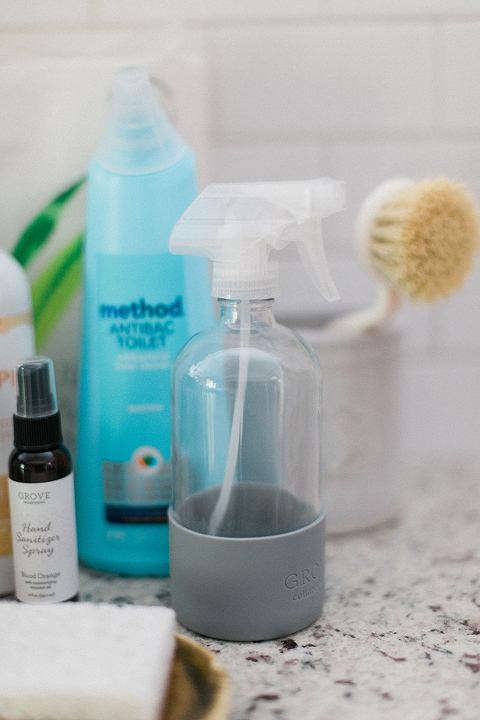 Have you made the switch to all-natural home cleaners? If so, please tell me about your personal favorite brand in the comments below. My goal is to swap a harsh chemical cleaner with a natural one every time we run out. It's definitely going to be a process, but one I can feel really good about sticking with.