I don't know about you, but temporary holiday décor is my absolute favorite. Like I've said time and time again here on the blog (sorry to keep repeating myself!) I kind of despise any type of holiday decorating that requires me to put away most of our year-round "everyday" accents. It feels like I'm undoing all the hard work I put into decorating our home, so I try my best to come up with small high impact tweaks I can make throughout our house that makes it look festive without forcing us to keep a ton of decorations in storage.
That mentality, of course, had a pretty direct impact on the DIY I'm sharing today. The DIY Bat Branch Halloween Centerpiece that I put together for Hunker was made using nothing but a standalone piece of driftwood, some paper bats, and a bit of tape. We keep the branch out year-round anyway, so all I had to do to give it Halloween edge was cut out a handful of bats and temporarily stick them to the branch for the month of October. It's the perfect holiday project if you're also hesitant to buy a bunch of holiday décor or if you don't have much time on your hands. This project can be done in less than 30 minutes!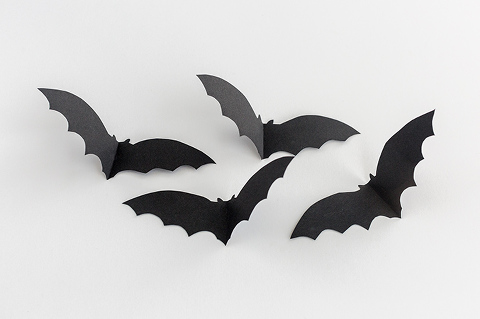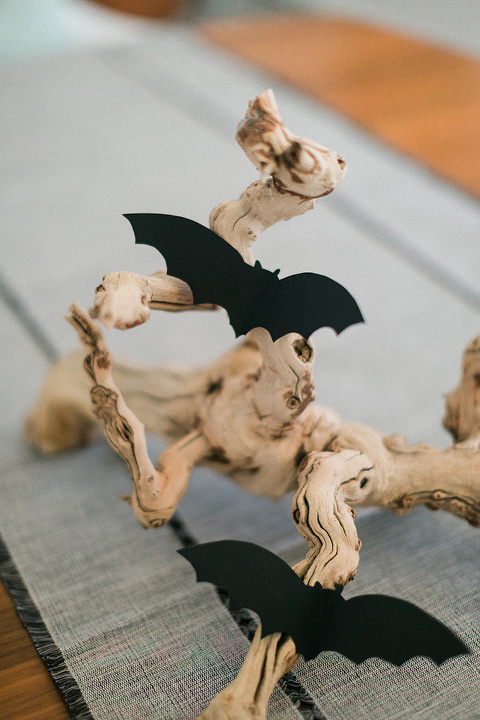 To find out how to make the Halloween centerpiece for yourself, make sure to click through to Hunker. I even included a printable bat silhouette template so all you have to do is print it, cut out the stencil, trace, and cut the final shapes out. A few other Halloween-themed goodies (think: ceramic pumpkins, dark linen napkins, novelty plates) are the finishing touches to make your table ready for a spooky soirée. Get the DIY details and printable template here, and then let me know in the comments below how you find balance between holiday decorating and your everyday décor.