Truth be told, it's not often that I shy away from trying something brand new to me. I live for DIY projects of practically any kind, and rarely decline the offer to learn a new skill. This probably isn't surprising for you to hear, but what might actually take you by surprise is just how long I put off learning how to macramé. Everyone and her mother seems to be head-over-heels for this DIYer-friendly craft, but, for whatever reason, it intimidated the heck out of me, and I just made do with store-bought versions for our home.
Well, that point of view has totally changed because…You see that knotted wall hanging up there? Yeah, I MADE THAT! I don't feel too bad putting that statement in all caps because (a) it's far from perfect, and (b) I never, ever thought I'd be able to say that and, darn, does it feel good. Scroll on to find out how I pulled the project off in one afternoon with a little (read: a lot) of help from Solid Oak Inc.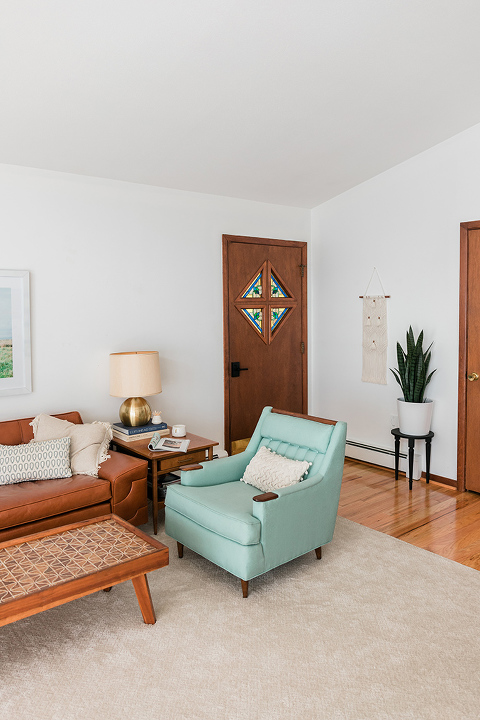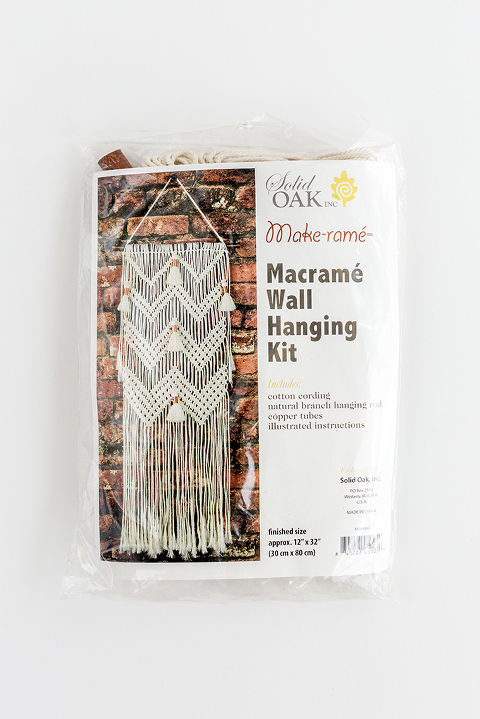 So, why hadn't I tried this before? I think I was just super intimidated by the idea of how much time it might take to learn all of those "complicated" knots. I put the word complicated in quotes there because, now that I've done it, I know for a fact that they aren't all that complicated to actually do.
The sole reason I'm here and able to talk about this with any kind of authority, though, is because of Solid Oak Inc. The team reached out to me over the summer and asked if I'd be interested in trying out their new line of Make-ramé wall hanging kits. The team explained that they were starting to carry these kits that come with everything a crafter needs to get started macramé-ing—rope, knot diagrams, wire, dowels, etc.
I definitely hesitated before agreeing because this was something I had never tried before, but I eventually decided to give the partnership my go-ahead. I couldn't help but wonder if this was fate offering me the perfect way to learn how to macramé once and for all.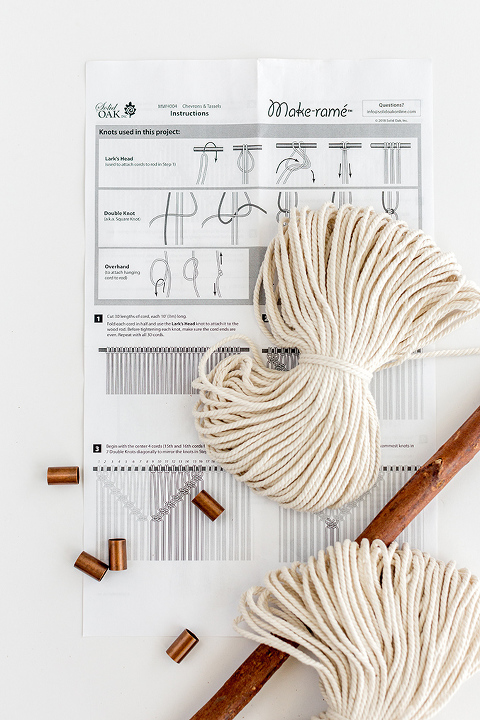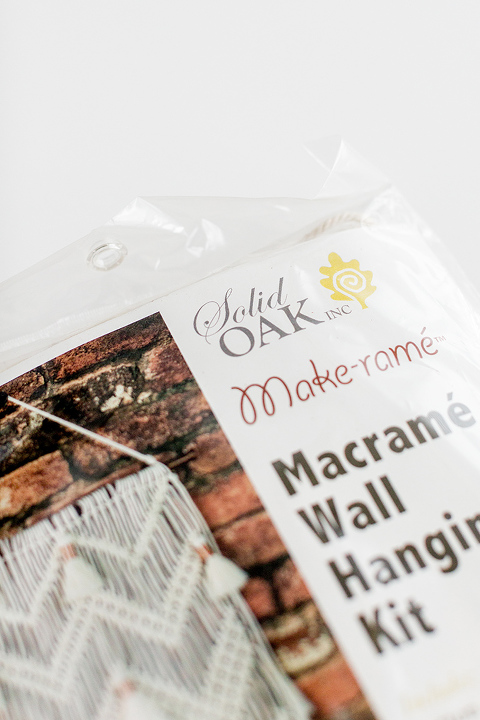 After receiving the kit and confirming that I had everything I needed, I did something terrible (but not surprising for my personality): I tucked the kit away where I wouldn't see it. I was just so scared of failing, especially since it wasn't just me that I would be disappointing. I would be letting the brand down, too.
But with a deadline looming, I finally decided to suck it up, and pulled out my supplies last week. I chose a bright and sunny afternoon to start the project, and spread out on the living room floor where I could carefully and comfortably look over both the instructions and the materials.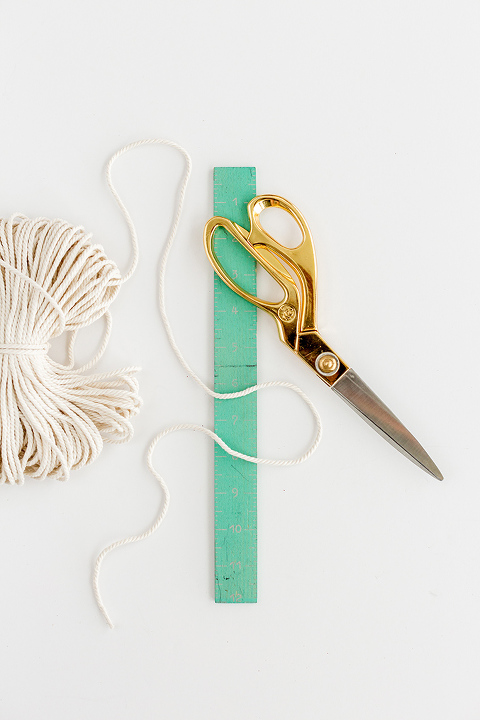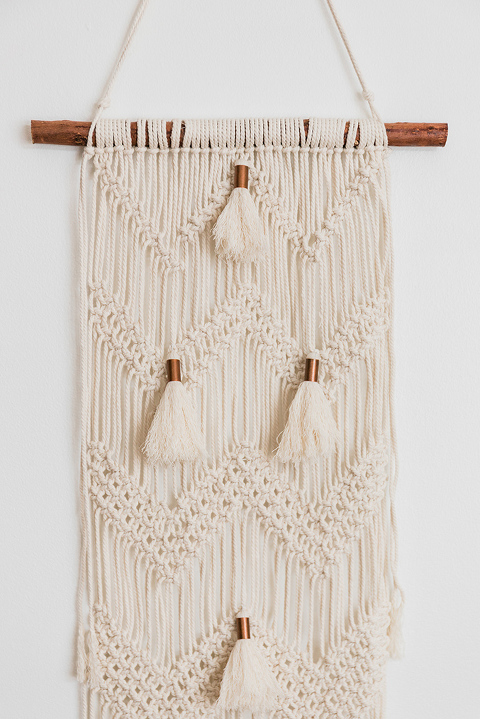 Within 10 minutes, I was off and running, and a couple of hours later, I was staring wide-eyed at my finished macramé wall hanging. It's definitely not perfect—you can see where I miscounted in that first diagonal V shape on the left, and I made the executive decision to place the tassels over my messier knots rather than follow the kit design to the letter—but I love it in all its imperfection. As it turns out, the hardest part really was just getting started!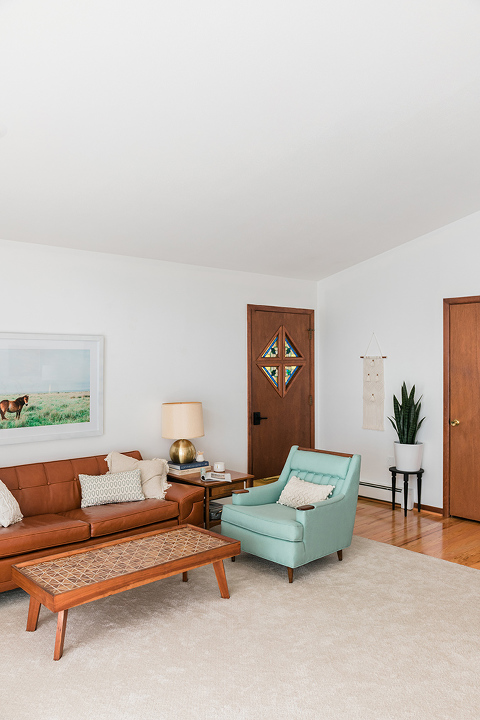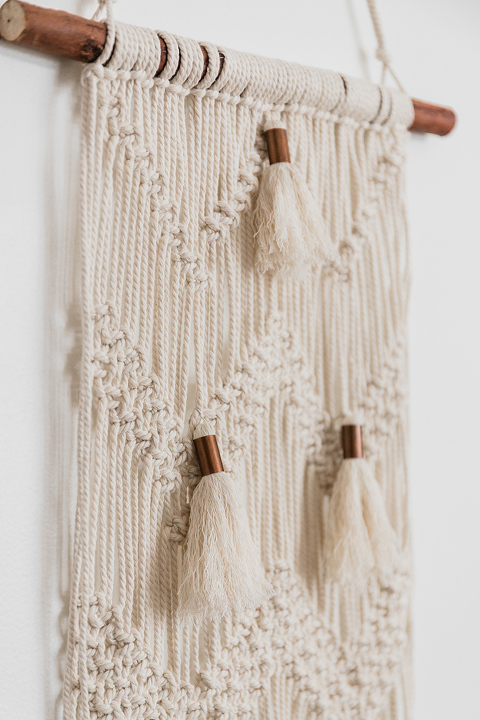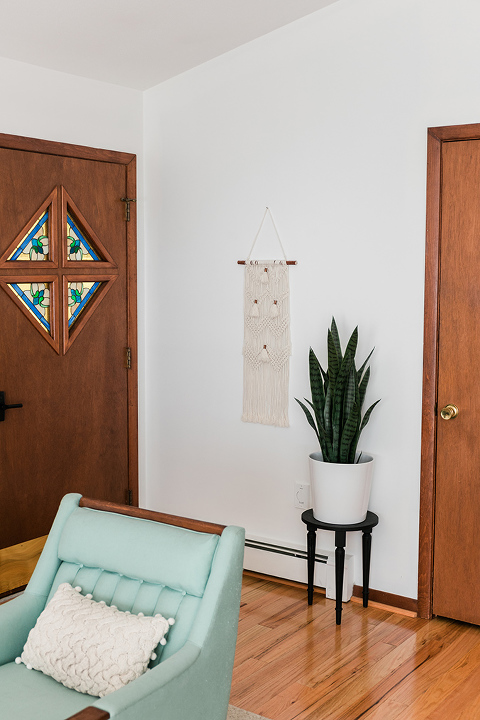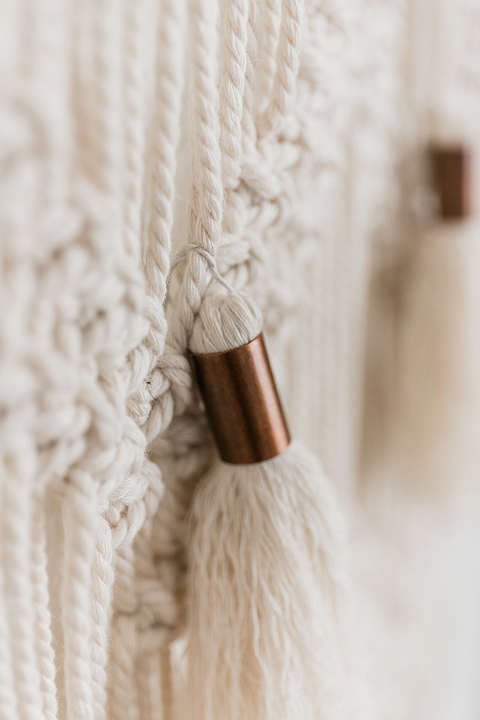 Sure, I could buy the ready-made version of a macramé wall hanging at some big box store, but there's just something so satisfying about knowing (and being able to tell everyone who comes to our house!) that I made this one on my own.
Of course, a huge thanks goes to the team at Solid Oak Inc. for making this moment possible, and for offering the perfect kit for newbie macramé-ers like me. The instructions they include in their kits are easy to follow, and there's even a direct email you can use to ask questions if you run into issues. I didn't need to test out that feature, but I felt better knowing there was someone to whom I could reach out if I had trouble with any part of the process.
Have you ever made a macramé wall hanging before? What are your favorite types of knots to do? This one called for three different knots—Lark's Head, Double Knot, and Overhand—but now I'm anxious to learn others. Let me know in the comments below if you've ever given this craft a go!