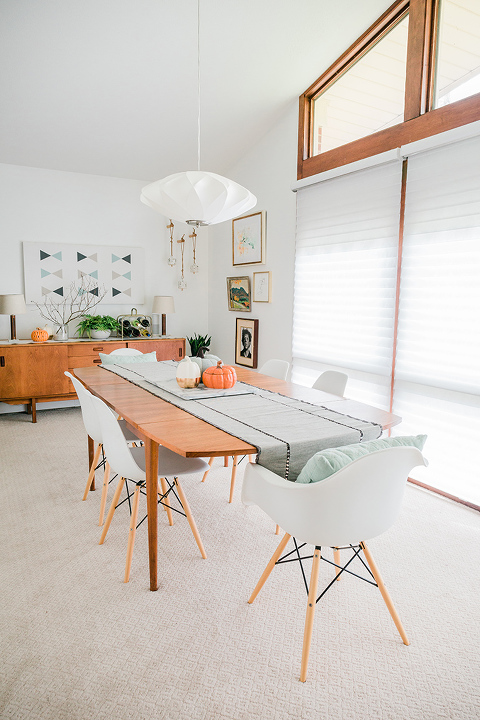 I don't know about you, but my fall decorations came out practically at the stroke of midnight that first calendar day of autumn. I had been dreaming of setting out ceramic pumpkins and fall-time colors since August, so it didn't take long for me to call our seasonal decorating done. That said, I know not everyone feels quite so…shall we say…enthusiastic about fall decorating, and you might even be feeling a little stumped on where to start. Scroll on for five of the biggest pieces of advice I can offer now that our own home is feeling festive for fall.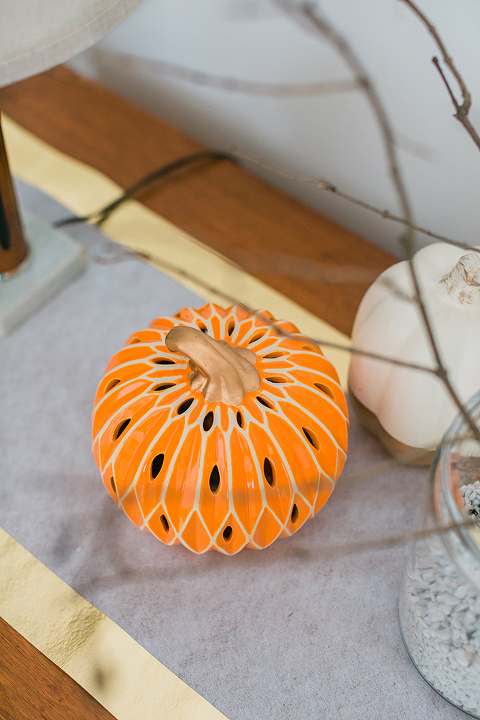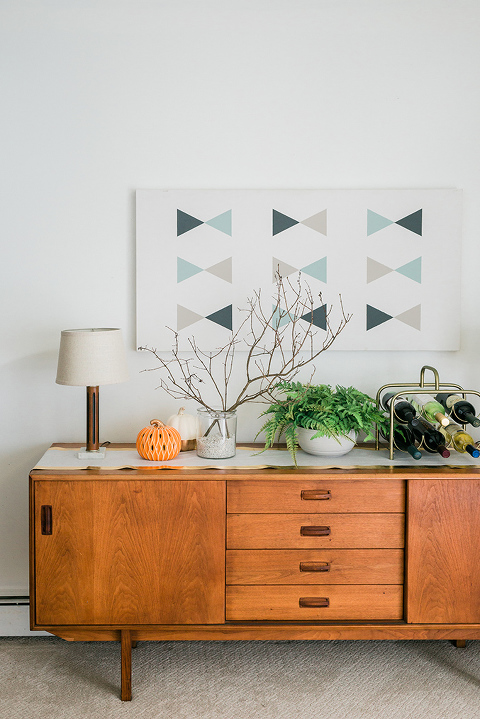 1. When in doubt, add pumpkins
It's no secret that pumpkins are a universal symbol of the season, so maybe try starting there. Real pumpkins are wonderfully nostalgic, but I always feel so guilty about throwing them away at the end of fall, which means that we inevitably end up with a sad collection of rotten gourds come December. I've learned my lesson over the years and tend to stick with nothing but faux pumpkins (think: ceramic, plastic, and even stuffed). Dot two or three around your own space in between your everyday décor and that's practically all you need to get the point across.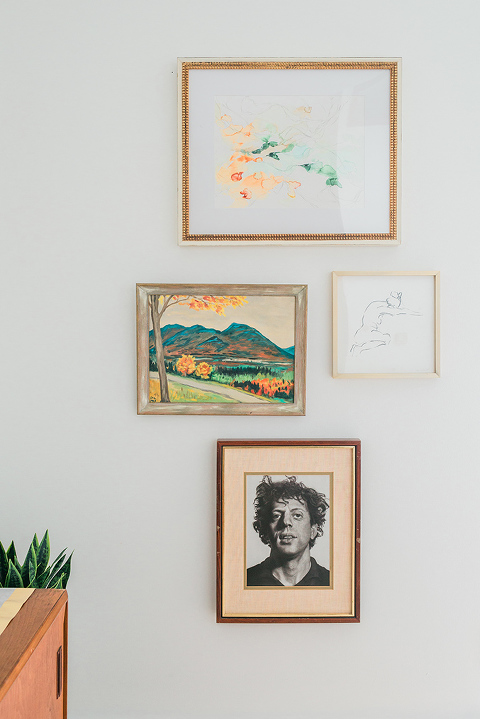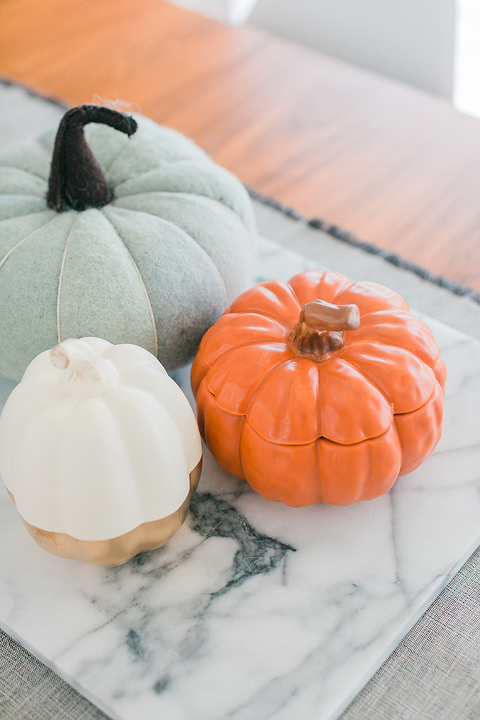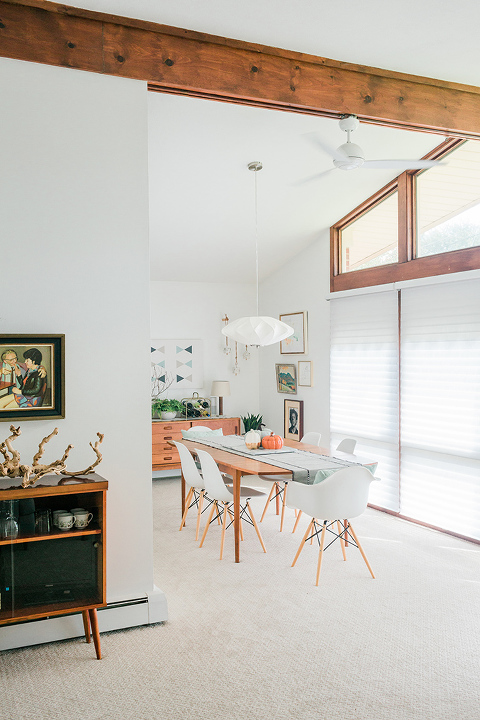 2. Embrace autumnal colors
Another easy way to decorate for fall without having to buy a bunch of new themed accents is to work within a traditional "autumn" color palette. If you squint your eyes while looking at these photos of our fall dining room, you'll pick up on orange, evergreen, rich gold, a bit of blue, and lots of natural wood tones. Now open your eyes wide and refocus. When you actually take a good long look at things, you'll see that we had to add just two or three physical hits of orange to the mix amongst our year-round décor to make it look fall-like. It just goes to show that you don't need to go overboard when incorporating fall colors within your décor.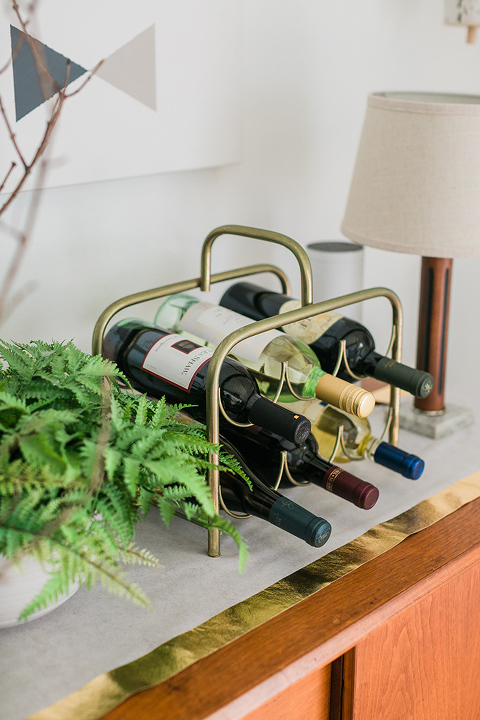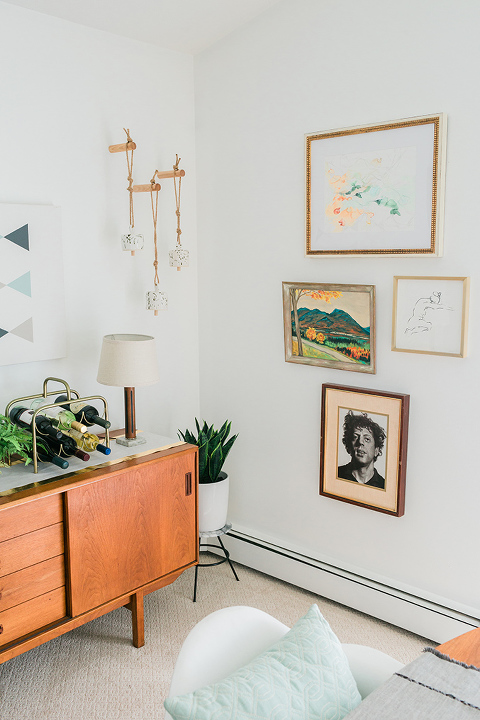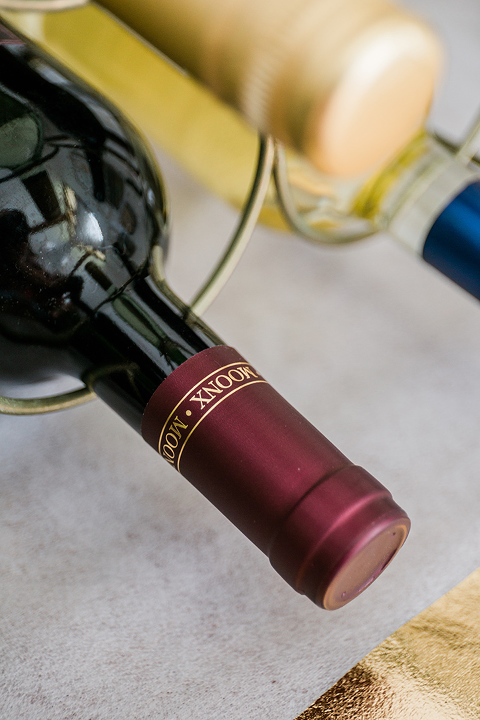 3. Color-coordinated wine display
This is probably taking things too far, but I'm the first to admit that I'm a bit OCD when it comes to color-coordinating our house, and this third tip proves it. We're wine drinkers in our family, and keep extra bottles at-the-ready on a vintage wine bottle rack that John bought me for Christmas last year. I know it might sound silly to some, but I tend to judge a wine by its bottle, and go so far as to purchase bottles that I know will look good amongst our everyday décor. The same, of course, goes for fall. During this season, I like to stock up on wine bottles that feature jewel-toned, metallic wrappings and labels so that they fit right in with our fall decorations. Don't worry—they all taste just as good as they look. I'm not that silly! (wink, wink)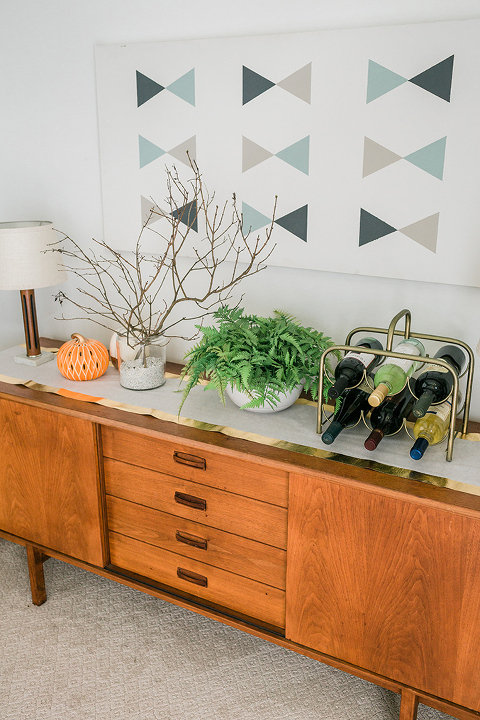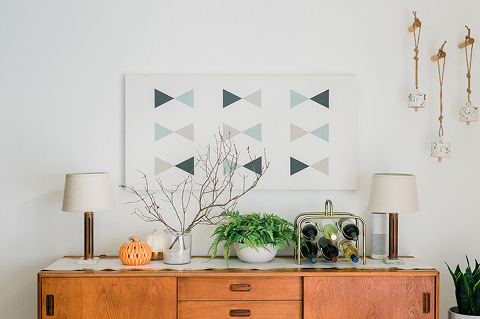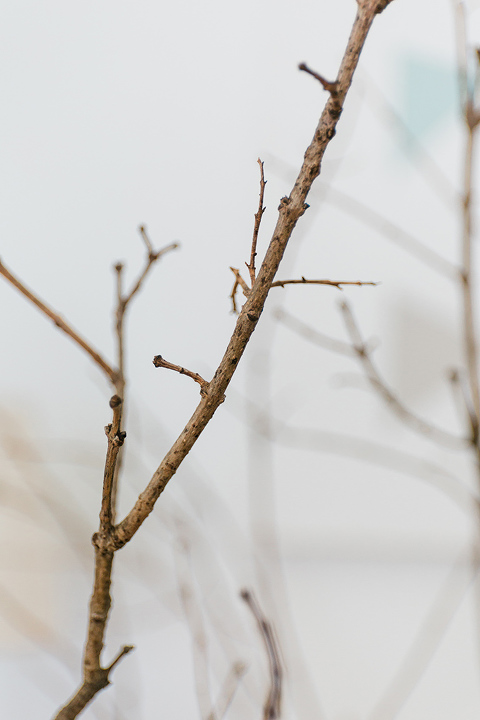 4. Use live branches
With the exception of three new faux pumpkins that I added to our collection last month, everything else you see here we already owned. I didn't have to buy anything else, and that includes the set of branches you see on the console. They were cut right from our back yard, so they didn't cost a thing, plus I love how they add some sculptural interest and height to the room. Try playing around with branches cut from your own property this season, or visit a local park and see if you can find some natural options already lying on the ground ready for the taking.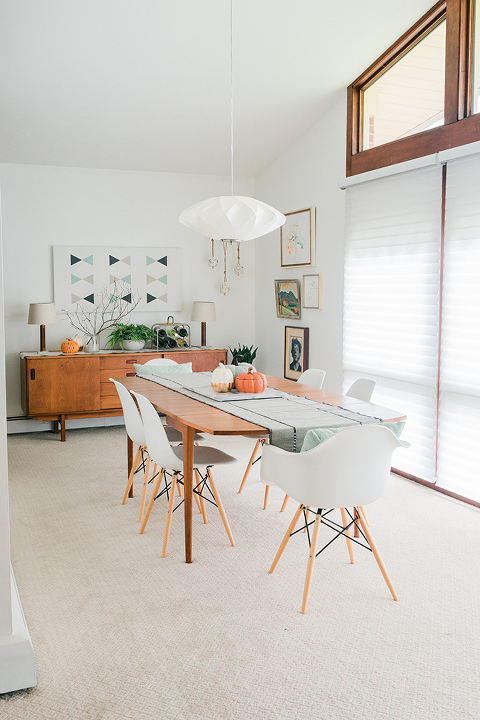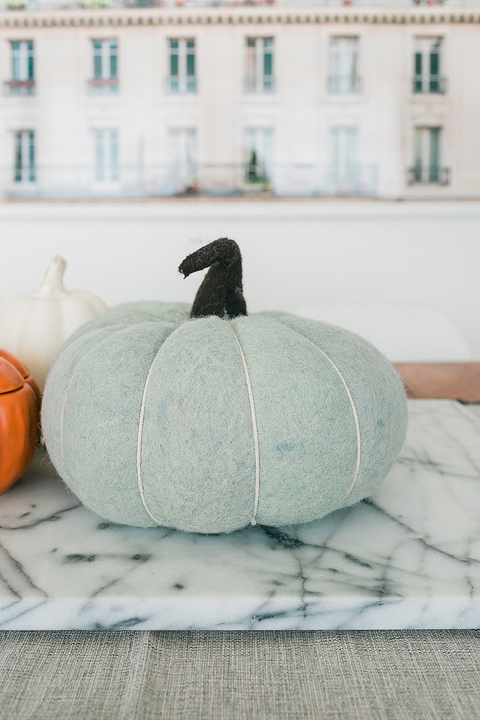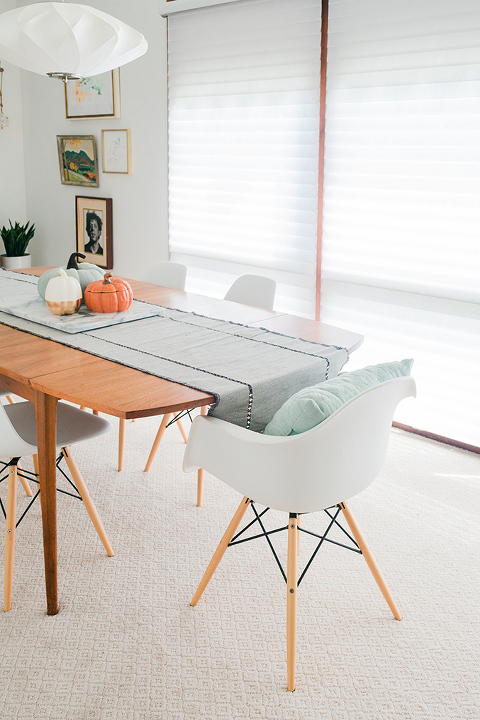 5. Add something unexpected
Because I used mostly items that we already owned, I started to feel like the room wasn't fresh enough. It didn't feel all that different to me, even with the addition of festive pumpkins, jewel-toned wine bottles, fall colors, and big branches. So, at the last minute, I decided to hang a new gallery wall. It was a quick and easy way for me to make use of art we already had in the basement that I hadn't seen hung in a while, and it gave me a bigger opportunity to showcase those autumn colors I love so much. I chose an abstract print, a vintage landscape painting, a line drawing, and a printed portrait of my favorite composer done by my favorite artist. The collection makes me smile every time I walk into the room, and was the perfect unexpected finishing touch I was craving.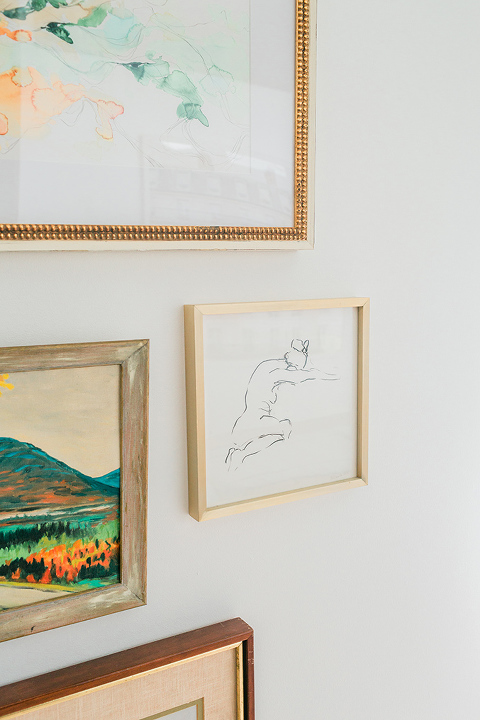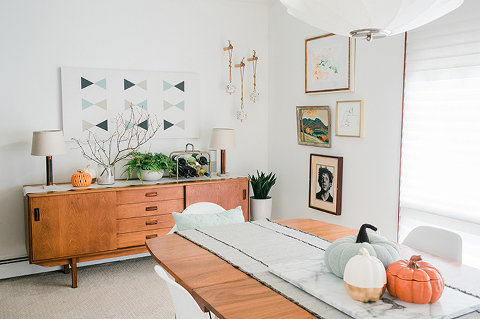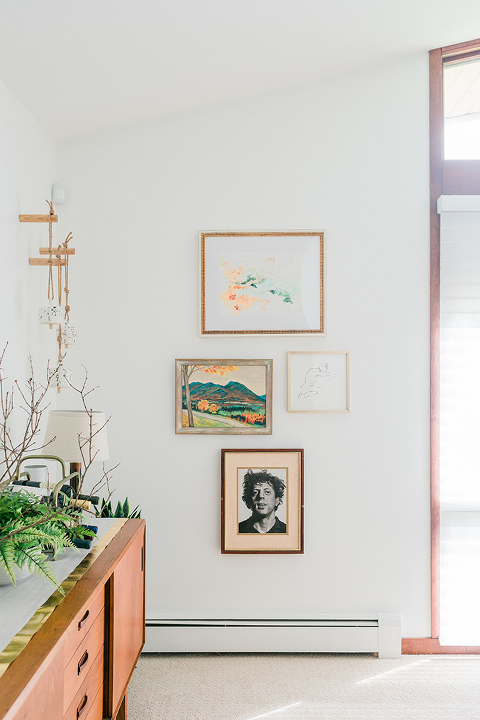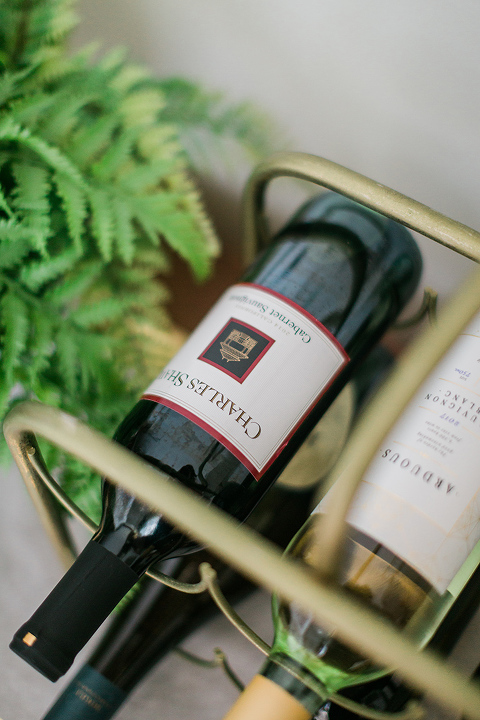 Have you started decorating for fall yet? Are you like me and already have a fully fleshed out fall house now that it's mid-October? I'd love to hear if you have tips of your own to share, or if you think I could be doing something more to celebrate the season through décor. I'm always hoping that these types of how-to-decorate posts turn into more of a conversation than me just telling our own side of the story, so please tell all below!