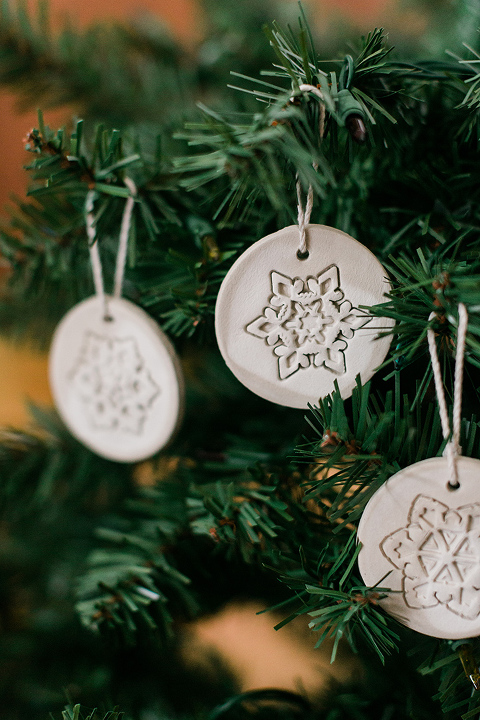 I've set a new record where Christmas decorating is concerned! Usually, by this time of year, I've got the house decked top to bottom in holiday décor. I've always used the blog as my excuse because I love to share Christmas decorating ideas here to inspire your own holiday look. This year, though, I felt the need to live a little more authentically, and I guess I also wanted to preserve the anticipation of waiting until after Thanksgiving to pull our tree out of storage.
Don't worry! I still plan to fully document our decorating once the season "officially" kicks off after next week, but in the meantime I'm excited to share a little hint at our planned motif with my tutorial for DIY Stamped Air Dry Clay Christmas Ornaments. This collection of handmade tree decorations was an assignment from my editor at Hunker (see the full how-to here if interested!), and it ended up inspiring me to go with a very organic, minimal vibe with all of our Christmas decorations this 2018 holiday season.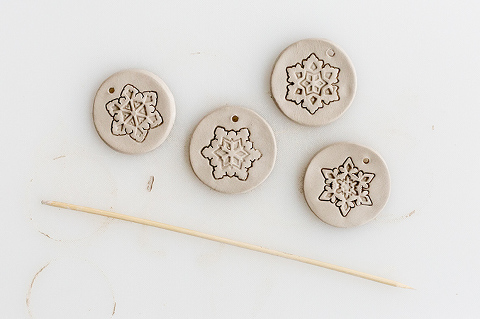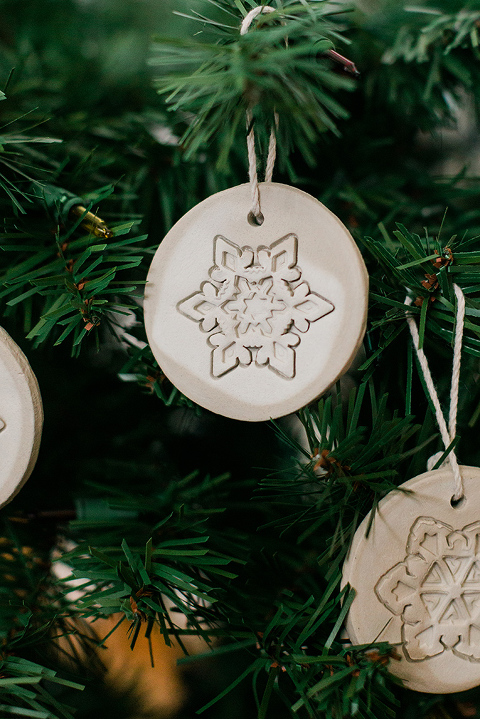 I can't wait to show you everything I have planned for our pulled-back, mostly-handmade Christmas, but if you want to see how we pulled off what I'm calling "Phase 1" of our tree decorations, hop over to Hunker here. And, just to be clear, I only used the bottom half of our artificial tree as a backdrop for these photos. It was promptly tucked right back in its box after I finished snapping the images I needed. Ahhh, the power of Photoshop—am I right?!
Anyway, what do you have up your sleeve for holiday décor? Are you planning to try something new, or do you prefer decking your halls with the same set of beloved accents you've used year after year? Tell us all about your Christmas (or Hanukkah, or Kwanzaa, etc.!) decorating plans in the comments below.