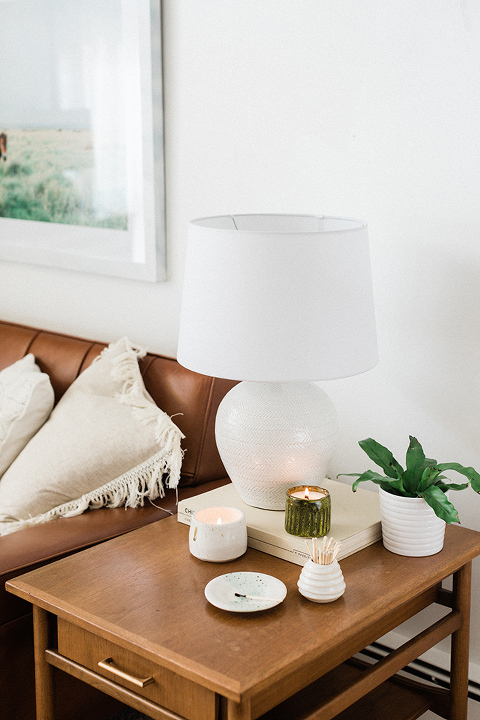 One of the first questions I've been trying to ask myself these days before starting a new piece at the pottery studio is this: "How is it going to function?" I know you're probably thinking to yourself, "Well, duh!" but it's really not always that simple. Before, I would often come up with an idea for a shape—or maybe even just a cool glaze technique to try on a finished piece—before I even contemplated how it might work from a usability standpoint.
As an example, I've been making a lot of cups lately. Most of them are super simplified, wide, low forms that don't have handles or any pronounced curves. They're just boring old cups. I'm not sure why I've gravitated so organically to this shape, especially since I hate to label them as nothing more than cups when I go to list them on Etsy. Sure, it's handy to have a nice stout cup within reach in the kitchen, but you know I can never leave "well enough" alone. I wanted to take things one step further, so I decided to turn a few of my favorites into candles.
I wasn't sure it was going to work, but the project ended up being one of my favorite DIYs from the entire season, and the best news of all is that you can pull it off using any of the tumblers and cups available for purchase in my Etsy shop. Scroll on to find out how to turn my ceramics (or your own if you have some!) into all-natural candles to warm up your space this fall and winter.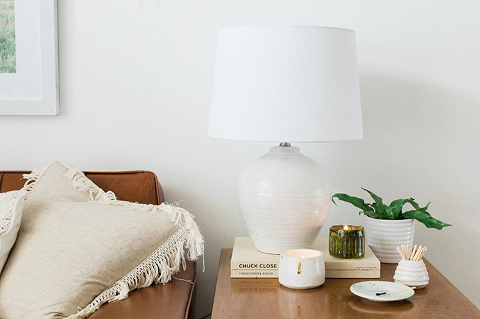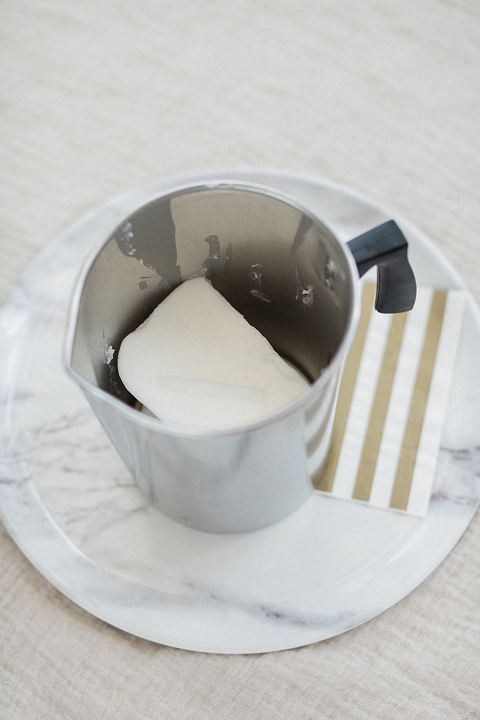 Start by wiping out your ceramic cup with a clean rag to get rid of any loose dust or moisture. Next, cut natural wax slabs into rough rectangular chunks and place them inside a pouring pitcher. Layer the pitcher inside a large traditional pot on the stove, and double boil it over medium/high heat until the wax inside is melted. You may use a candle thermometer to regulate the heat if you want to.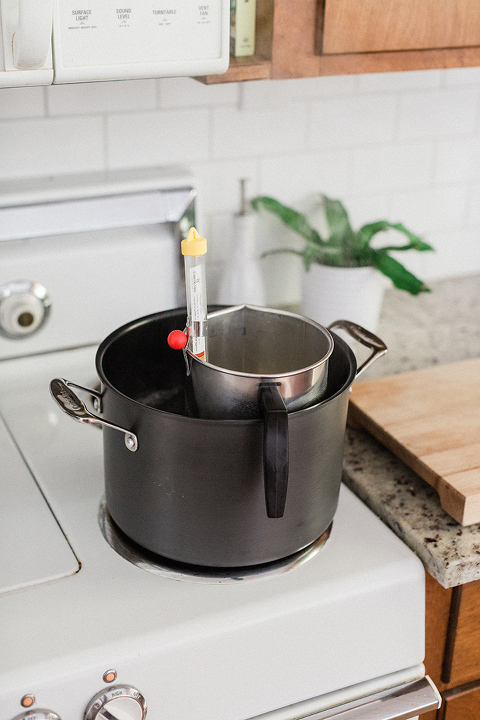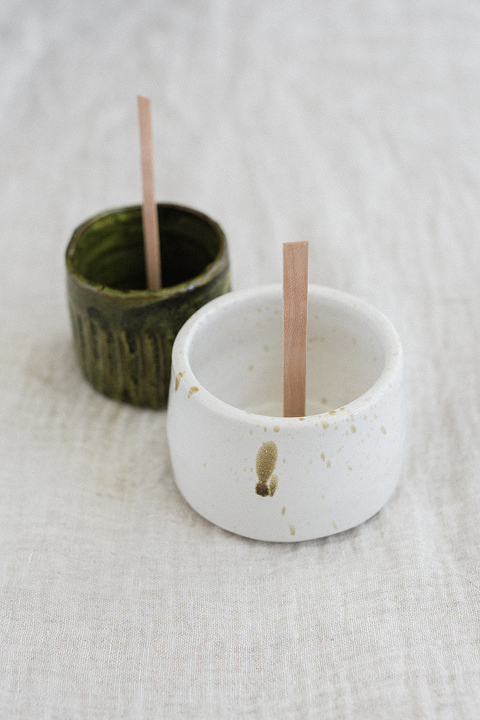 Attach whichever type of wick you'd like to use (wooden or cotton) to the inside center of your chosen ceramic cup. Whisk some sort of natural candle fragrance into your melted wax to give it a nice seasonal scent (I love all the options from this online shop), and then pour the wax slowly into the ceramic cup to about 1 inch from the top rim of the cup.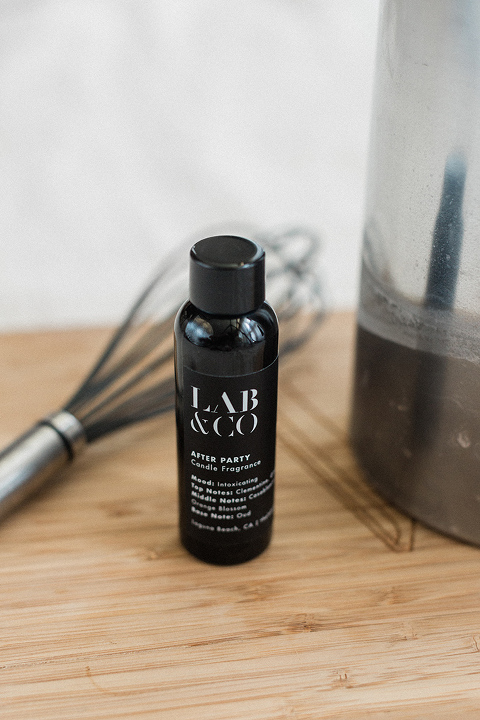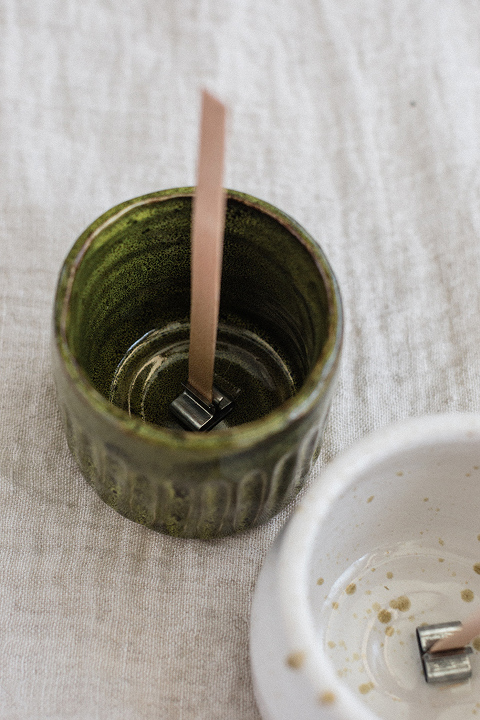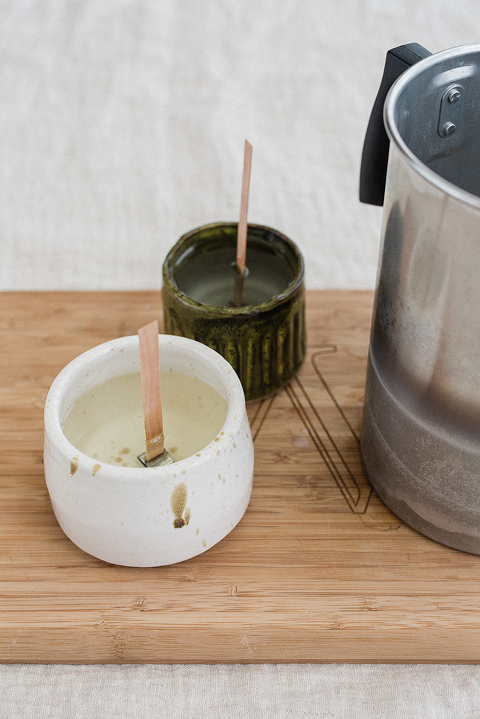 As you can see in the photo just below, I was a little worried that my wicks would shift during the cooling phase, so I placed two pieces of regular old clear office tape on either side of each wick to keep it in place. Give your DIY candles about 24 hours to fully cool and harden, and then cut the wicks down using trimmers. Note that you'll want to cut your wicks to a 3/16-inch height for an even burn. Light your candle to finish.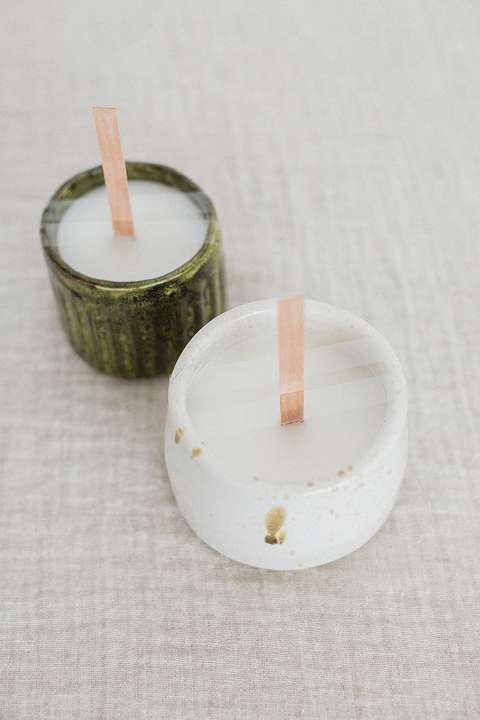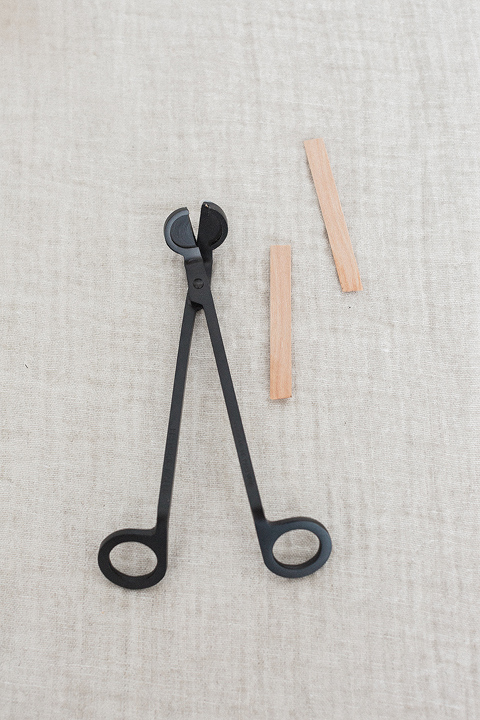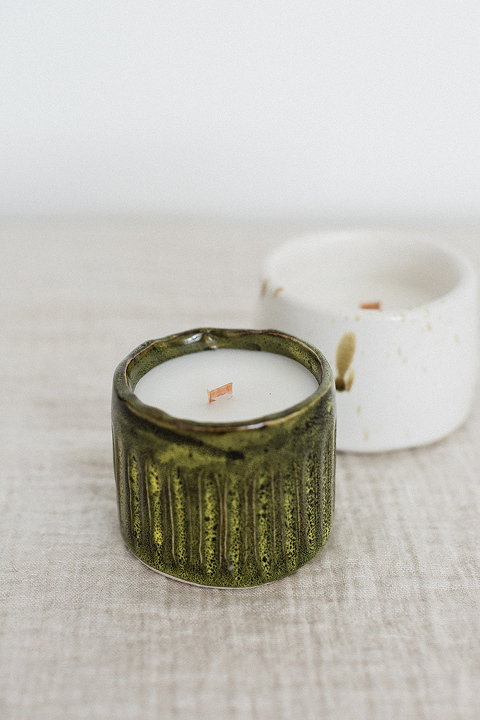 If any of this is sounding familiar, you probably caught this post from the summer when I talked about making my own candles using store-bought vessels and supplies. All the same concepts apply, so feel free to revisit that post for more candle-making tips, and you can watch it all unfold in motion on my YouTube channel here.
No matter what tutorial or video you choose to reference for your own DIY candle project, just know this: it's probably going to be a lot easier than you expect, and the results are going to be so satisfying.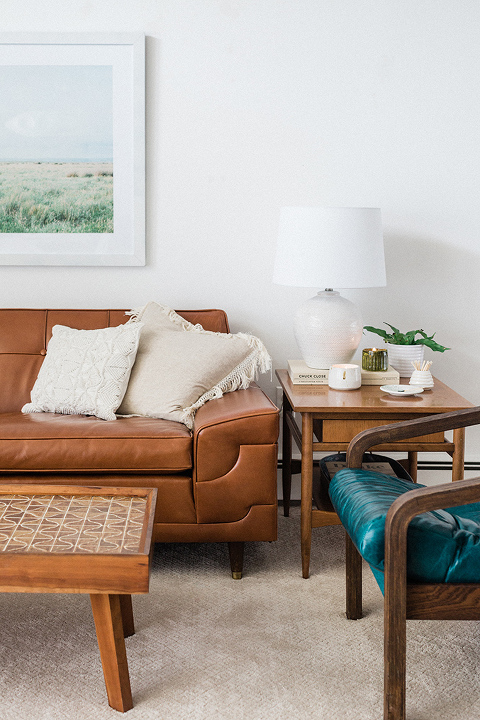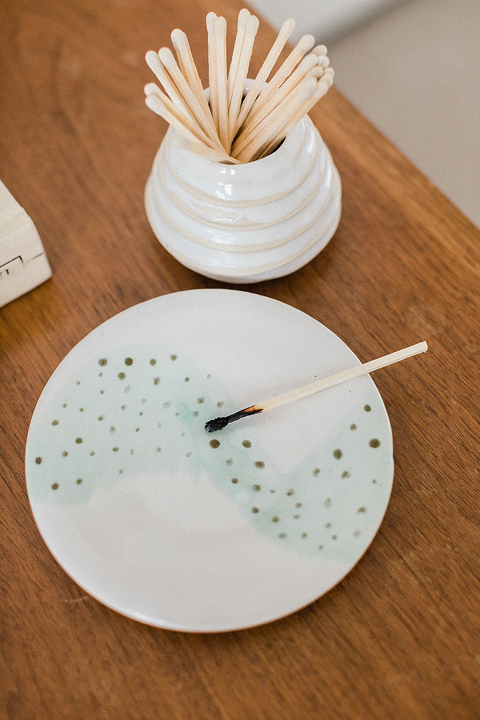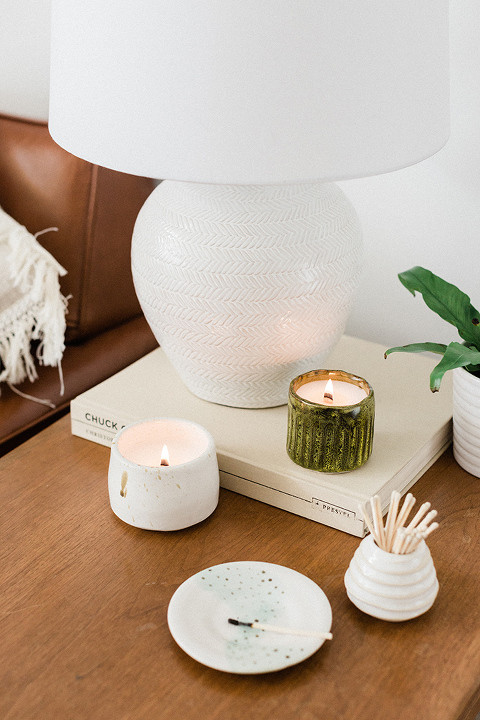 Like I mentioned at the beginning of this post, you can check out all of the cups and tumblers I have available in the DGD Pottery shop on Etsy here. Every one of them will work for a DIY candle, and I will plan to add a few extras before the year wraps up in case you don't see one currently in the collection that suits your aesthetic at home. I know I'm biased, but don't you think this would make for the perfect stocking stuffer at Christmas time?!
As a special bonus, use the code "DIYCANDLE" at checkout in my shop for the next two days (now through 11/15) for 15% off your order.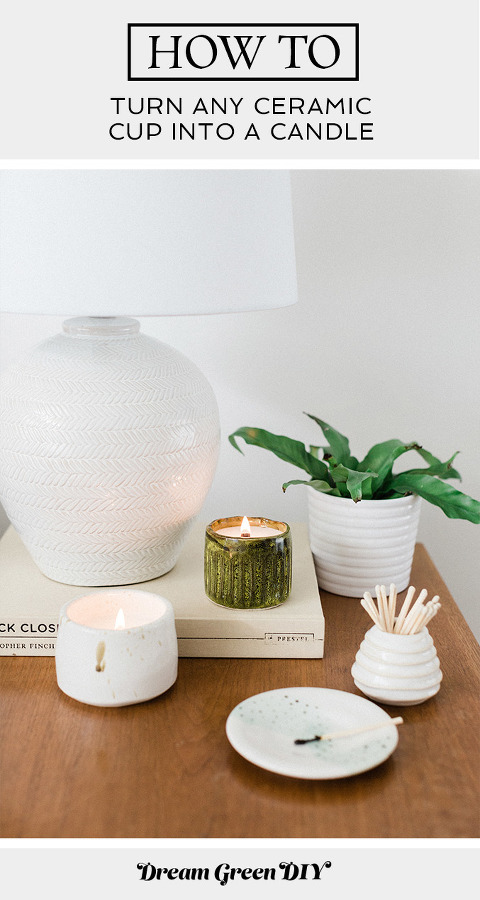 *I earn a small percentage from purchases made using the affiliate links above. Affiliate links are not sponsored. Rest assured that I never recommend products we wouldn't use or don't already love ourselves.