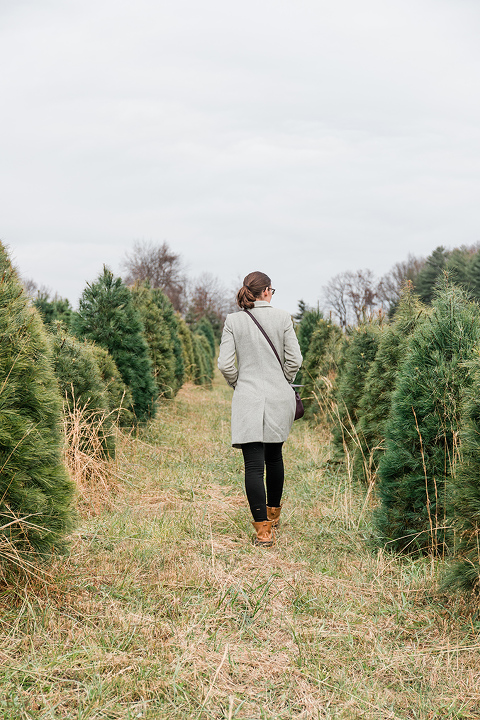 Ever since making the spontaneous move to a brand-new-to-us town with no friends or family to speak of nearby, John and I have had the unexpected opportunity to make new holiday traditions of our own. We've discovered the best neighborhoods to drive through when we want to look at Christmas lights after dark, we've searched for (and found!) the best place to get a cup of classic hot chocolate while running Christmasy errands, and, this year, we finally decided to go on the hunt for the perfect local place to get a live Christmas tree.
This is the first year ever that we've gotten a real tree for Christmas as a couple, and we decided to wait until my sister was visiting from out of town for Thanksgiving so she could get in on the fun, too. The ultimate destination? Francisco Farms, a scenic 25-minute drive away in Staunton, Virginia.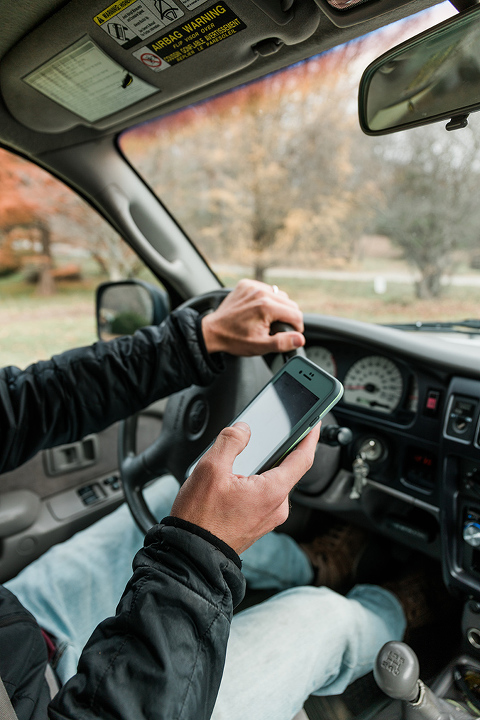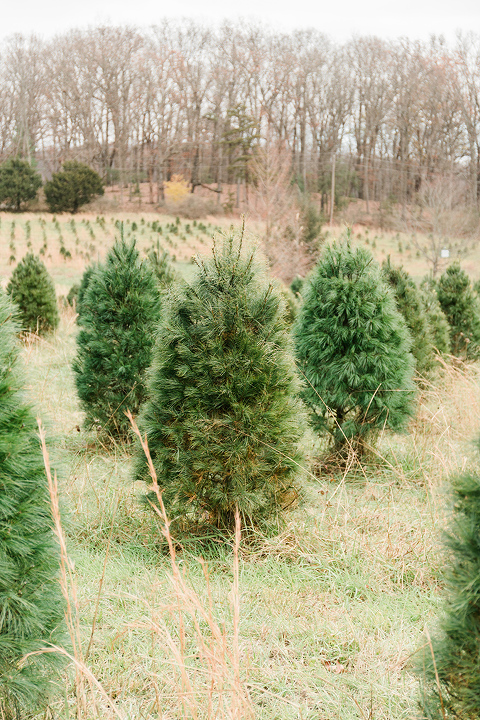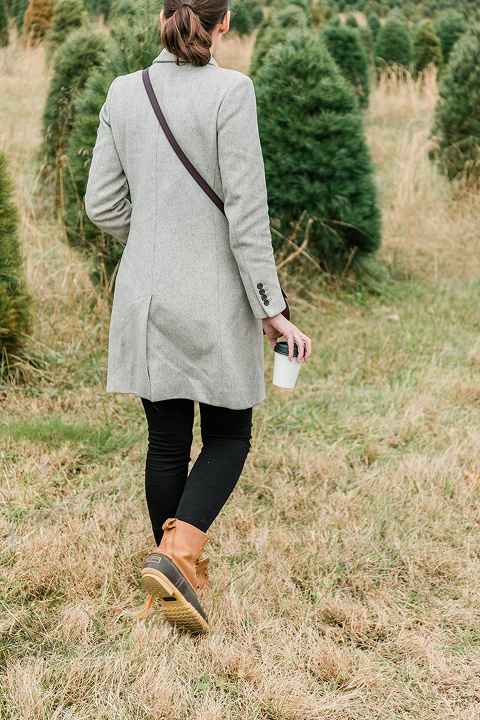 This was right around the time that I started to feel pretty sick with my cold, but I decided to suck it up so that I could experience the adventure in person. So, the three of us bundled up (although, spoiler, we really should have bundled up much more) and piled into John's pickup truck to make the trek to the farm. It was a gorgeous drive through the countryside in an area that we hadn't been before, and you better believe we blasted Christmas music the entire way there and back.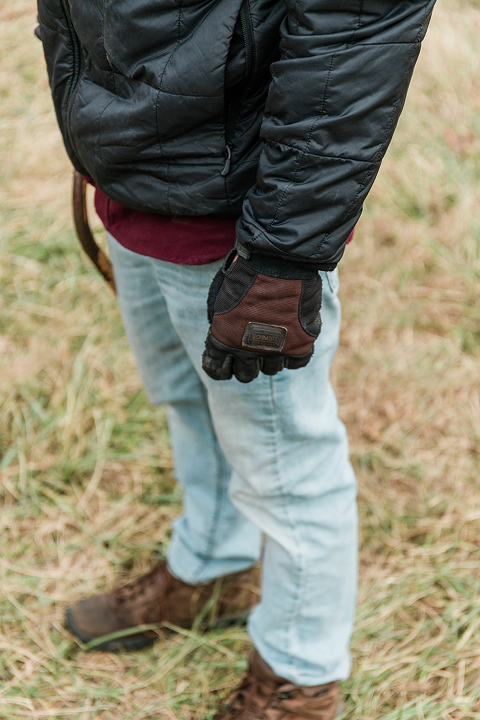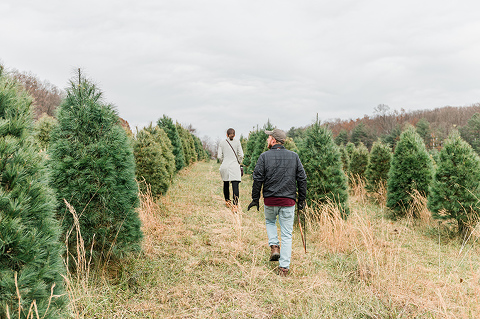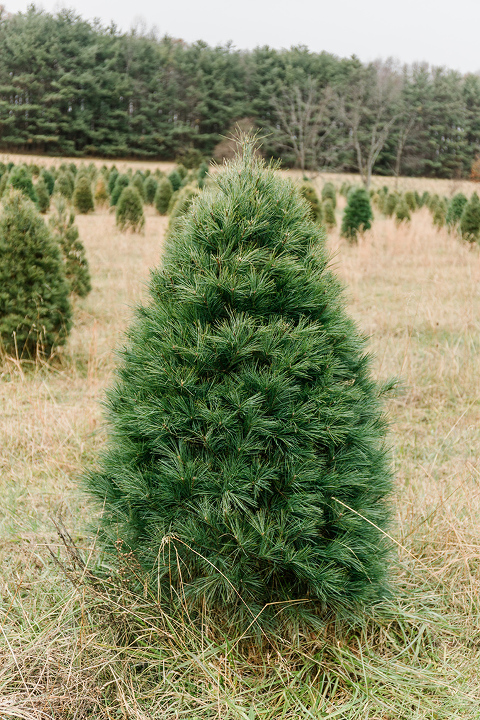 My mom was the one to find Francisco Farms for us while we were researching places to go ahead of time, and I'm so glad she stumbled upon it because we couldn't have picked a better spot. The farm is really casual and down-to-earth (cash/check only, no big bouncy house, or live music), but that's much more our style anyway—and you can't really beat the views. Rows upon rows of festive evergreen trees, neatly kept but still surrounded by tall grass and brambles. I wished more than once that I had skipped the loafers I was wearing, and that I had worn boots like my sister, but it was so much fun that I was able to ignore my chilly ankles. For the most part, anyway.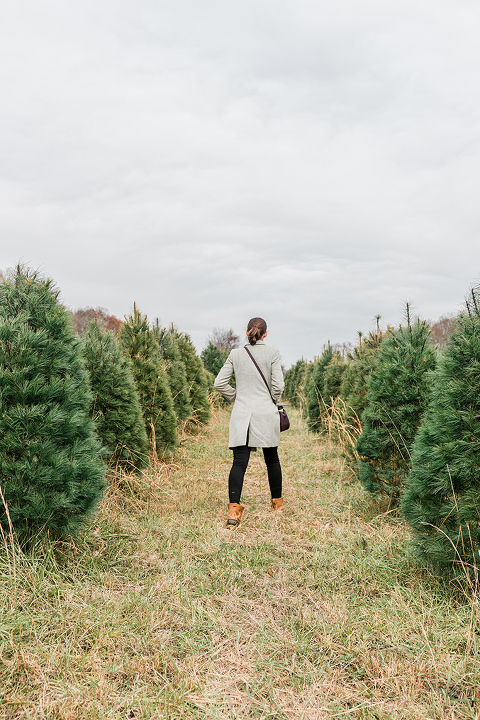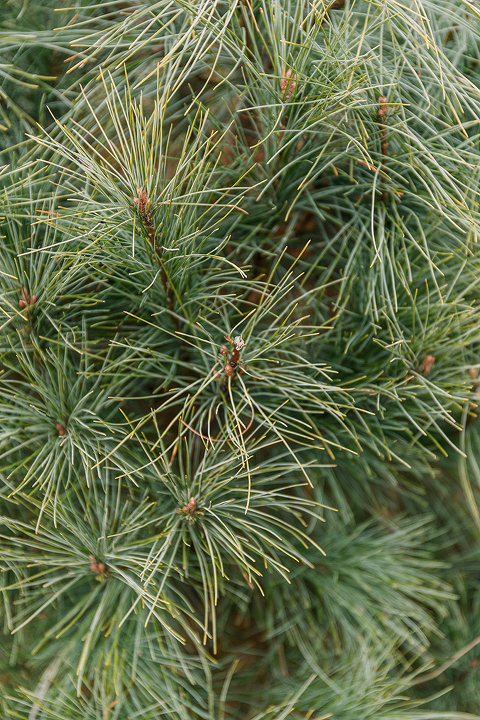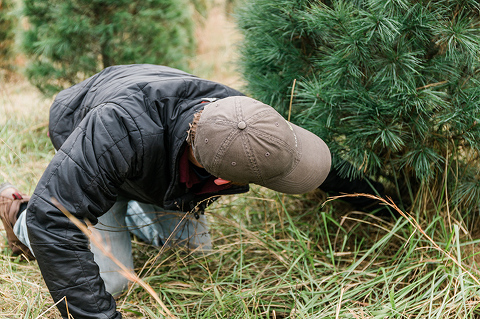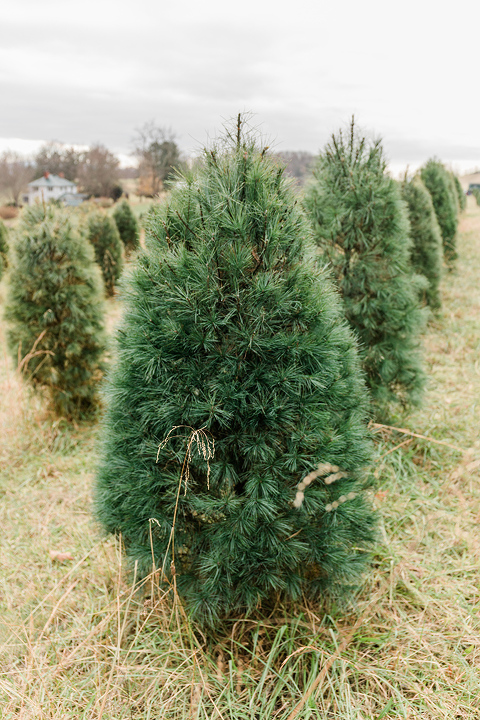 We saw lots of great contenders amongst the white pines, but ultimately decided on a fat tree just a tiny bit taller than us, with plenty of strong branches perfect for holding all of the decorations we planned to pile onto it. We were able to borrow a much-loved tree saw from the folks who ran the farm, and John had the tree cut and on the ground within just a minute or two.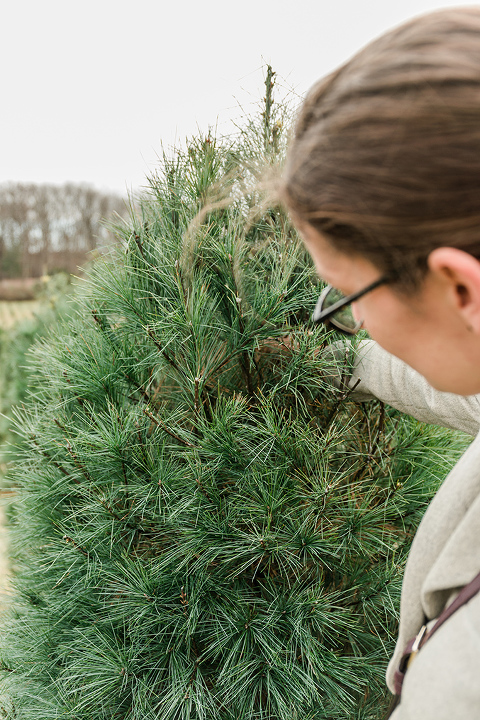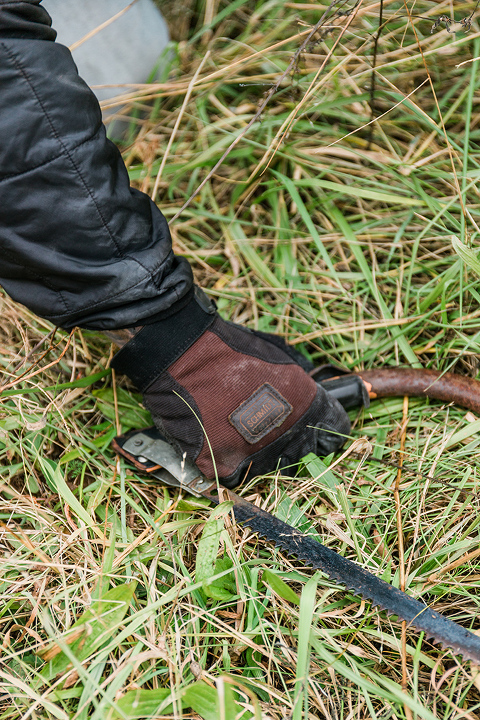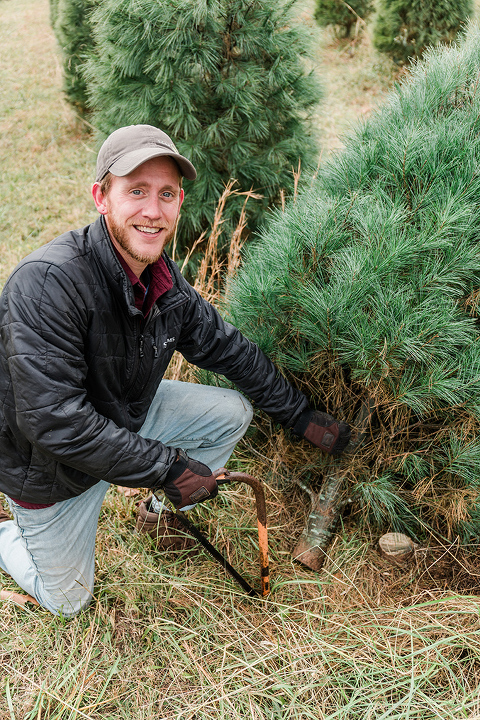 Since it was bitterly cold and I was struggling through the sniffles as it was, we didn't end up staying quite as long as I wanted to. We probably were there no more than 30 minutes, but I still couldn't imagine a better first visit to this farm. Now that we know the ropes, I think next year will be even better! We'll definitely wear bigger coats and winter hats, plan to spend more time wandering for fun between the rows of trees, and maybe we'll even bring the dog so he has a chance to see (and smell) the sights, too.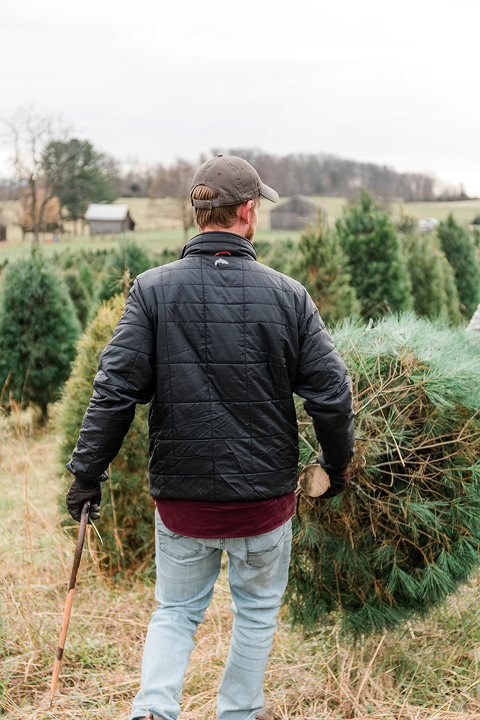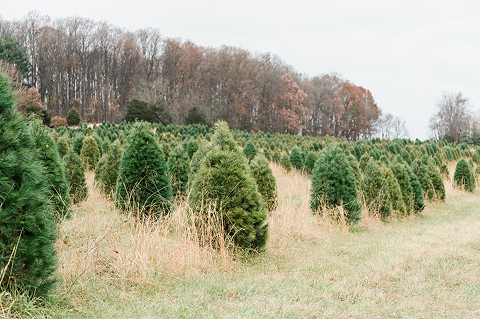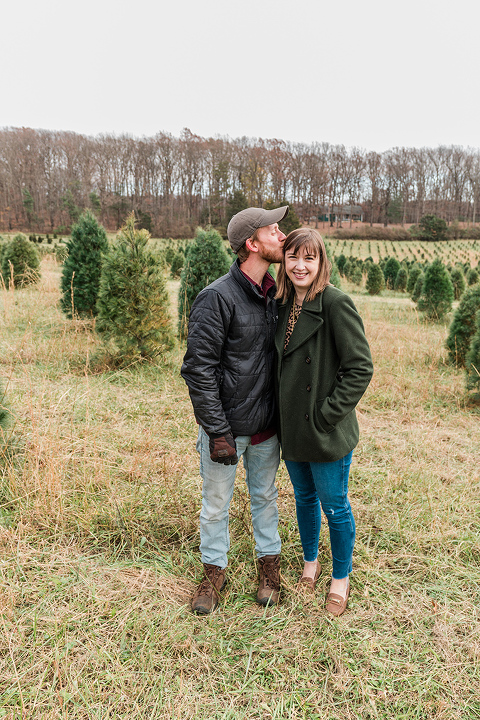 Hop back here, in case you missed it, to see our live Christmas tree in all its slightly uneven, fluffy, festive glory. It smells so good, the effect worlds away better than the faux tree we used to put up in that spot in our family room. I'm so glad we decided to start a new tradition, and can't wait to go back and support Francisco Farms in 2019. Do you get a live tree for the holidays? Tell us all about it in the comments below.