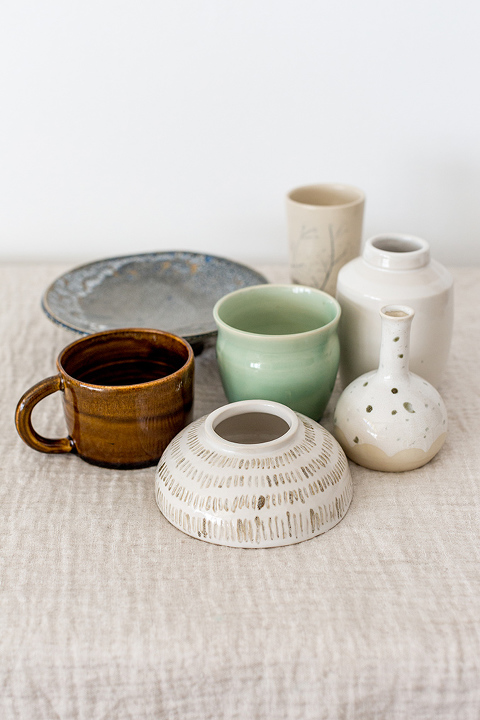 Ready to see the next new collection to hit the DGD Pottery shop?! The latest set of seven handmade pieces just went live here, and today I'm talking you quickly through each one so you can get a sense of my intention for the collection.
As with nearly everything I've created so far this year, my focus has been playing around with different organic shapes and working within earth-toned colors that feel really natural. Some are more minimalist than others within this group, and some look especially handmade, but each one is perfectly suited to lots of handling and daily love wherever they end up.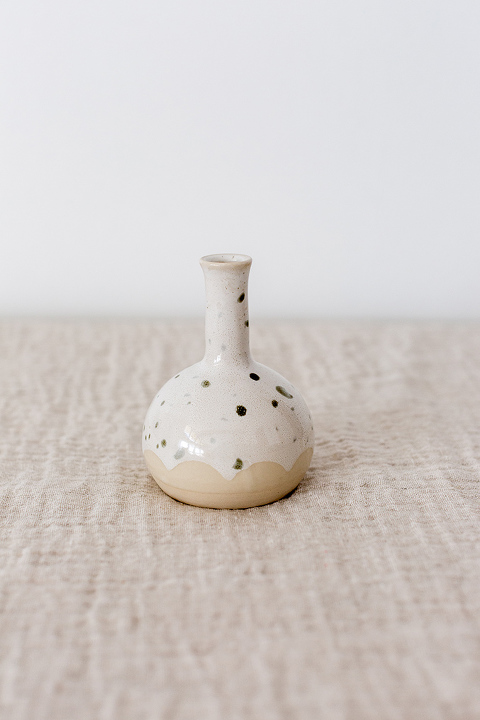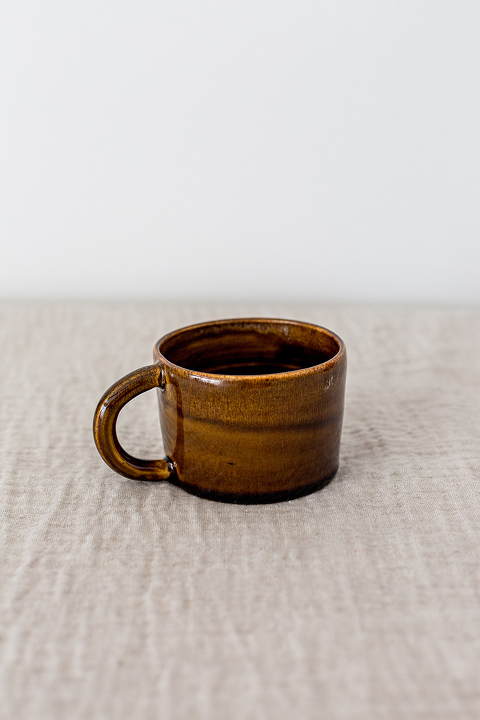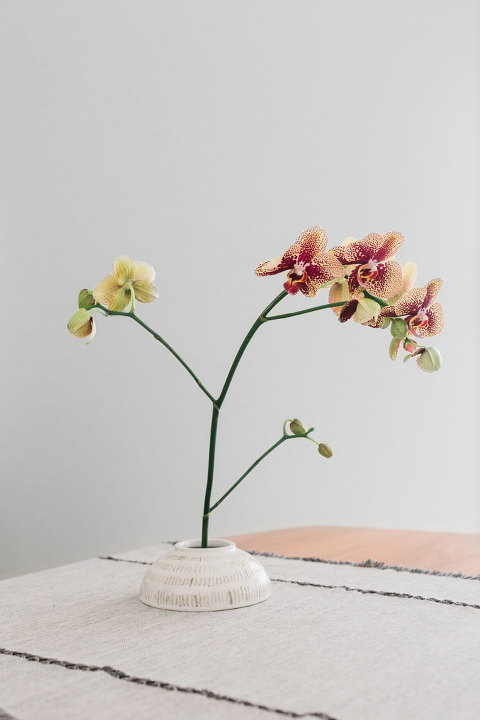 There are three cups in Collection No.3—a dark brown mug, one tall tumbler with a carved branch design, and a bright bluish green handle-less cup that can be used for drinking just about anything, whether that's coffee, tea, water, or juice.
I've been anxious to settle on one consistent mug style, and even though I feel like I have a long way to go before I get there, I'm most drawn personally to the chocolate brown mug in this latest shop update. The ultra even sides and handle speak to me and my love for symmetry, and the dark glaze is so rich looking in person.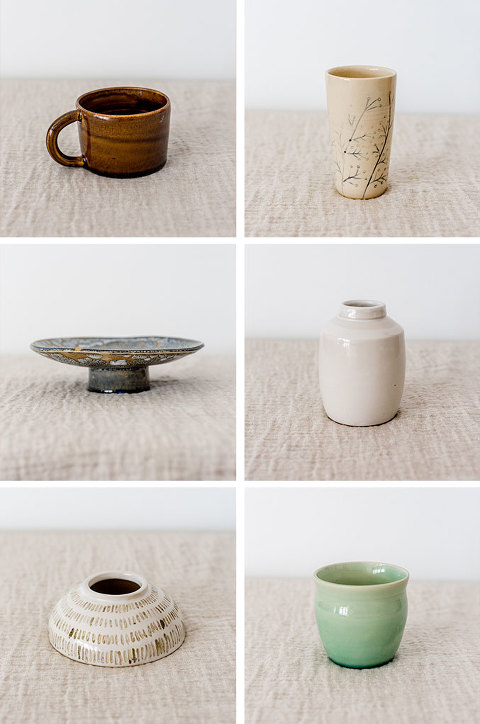 That branchy tumbler was actually meant to be a quick exercise in seeing just how quickly and how high I could form a cylinder, but I ended up liking the tall form so much that I kept it. This style is now my absolute favorite for drinking tea out of, and I think you guys are going to love the other versions that I'll be adding to the shop in the new year.
The minty fresh no-handle cup is done in another of my go-to glaze colors, and although it wasn't exactly intentional, one of my favorite parts is the pool of thick glaze around the bottom. I double dipped the piece to try to get an ombre look, but ended up with that candy-like glaze effect along the bottom edge, which you can see better in the photo just below. I can't wait to recreate that look on a few new pieces after the holidays.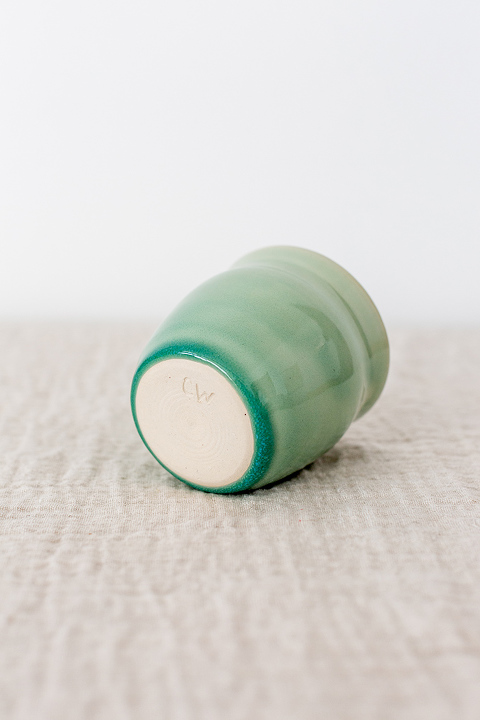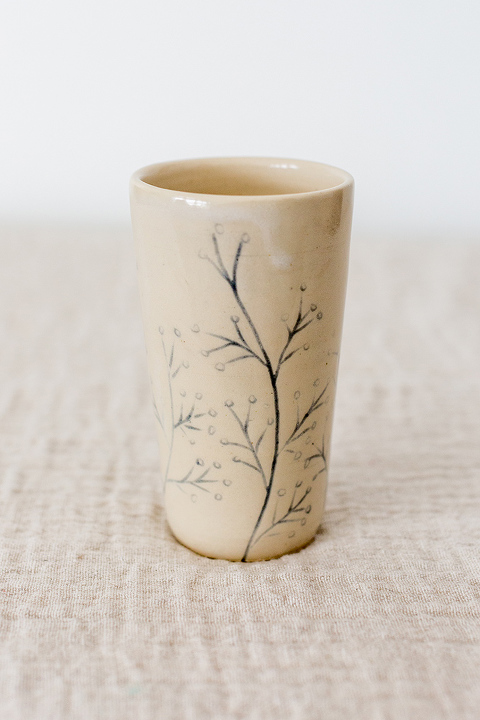 This collection is the very first to include anything hand-built, and I really couldn't be more excited about that. I just started dabbling in these types of free-form pieces, but have a feeling it'll be something I start to focus on in 2019. I didn't think I'd like the slightly uneven edges that come from working with clay on a table rather than on a wheel, but it speaks to me! The dark blue raised plate that you see (upside down) below is perfect for serving treats on a buffet, or for holding odds and ends on a coffee table.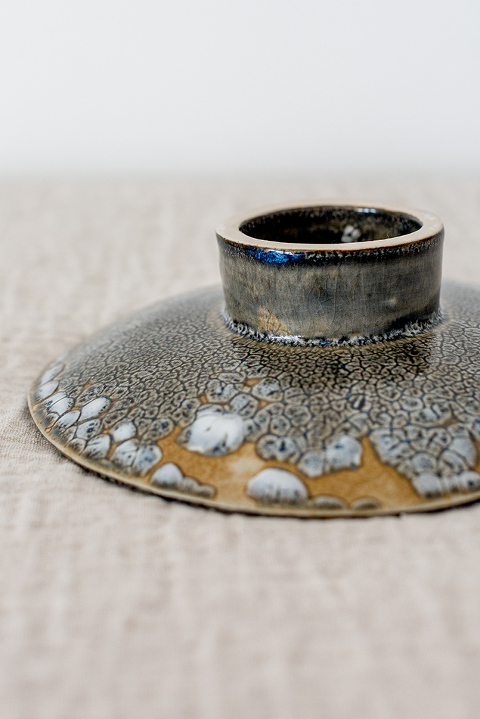 Now for the vases. There are three new ones in today's shop update: a skinny-necked spotted one with a scallop design at the bottom, a simplified angular white vase, and a low dashed ikebana vase, which I demonstrate how to use below.
Just fill the vase with water, snip off your flower stem (it works best to use tall, thick flowers like orchids), and push the cut end of the stem onto the pin that comes included inside the vase. It makes such a cool statement, doesn't it? I'm going to have a really hard time letting that one go, but I hope one of you will be inspired by my version of this type of Japanese floral designing.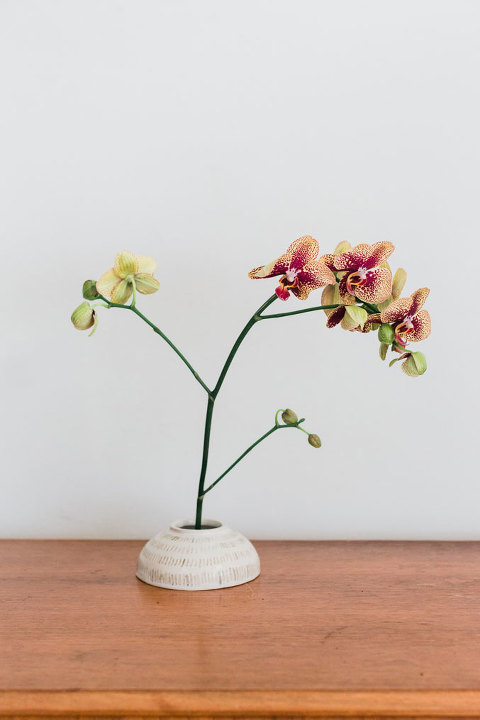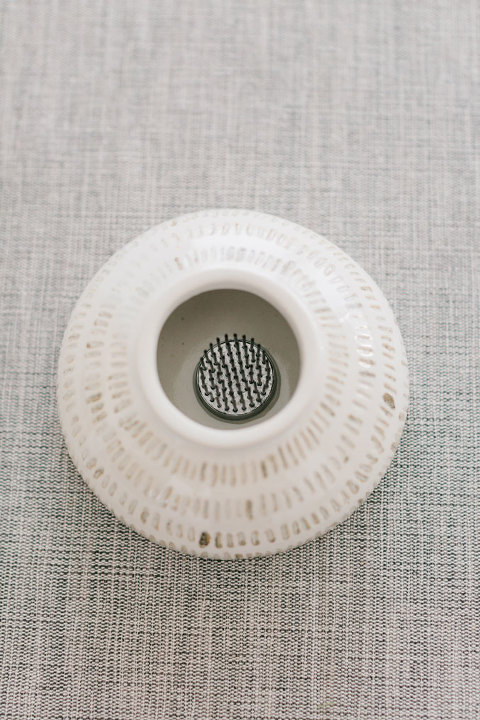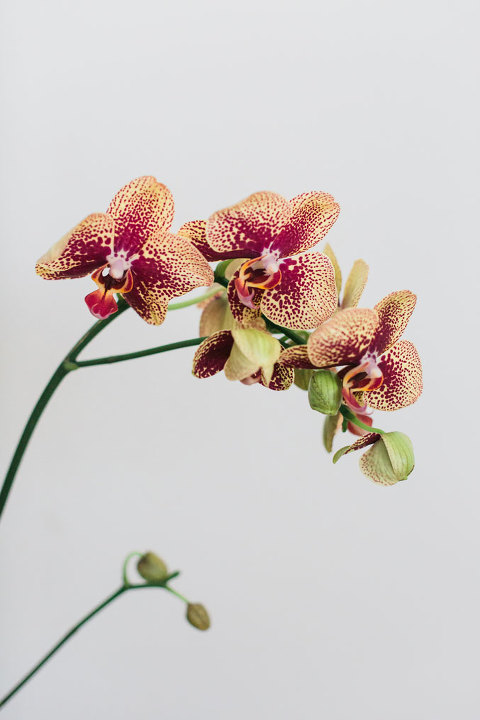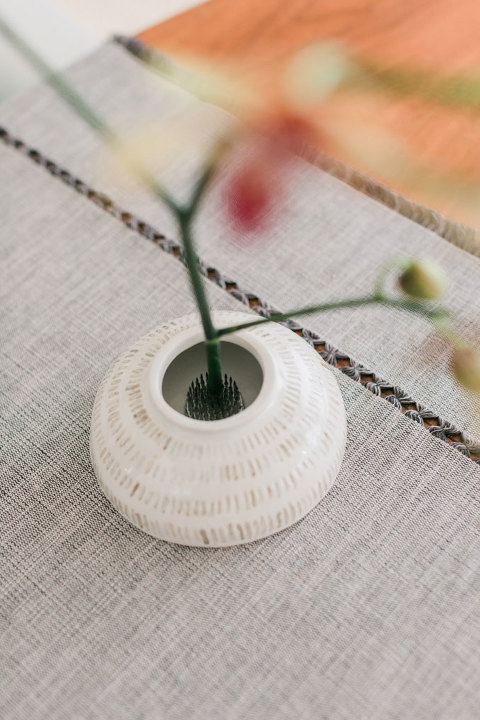 Hop through here (or click that image below) to learn more about the collection on Etsy and to grab your favorites before they're gone. I also have a handful of Christmas ornaments left in case you're still holiday shopping. The cut-off for guaranteed delivery before Christmas is next Thursday, December 20, so don't wait! As always, thanks so much for your support of the shop and my pottery—your messages, comments, and orders mean the world to me.