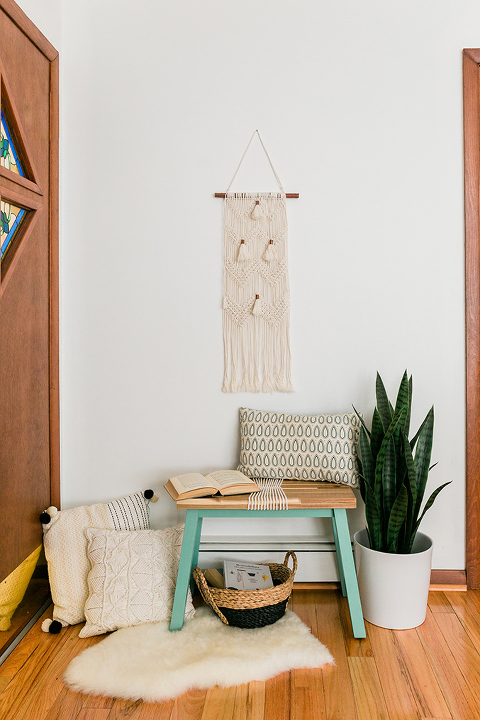 I know that some of you lucky folks out there live within easy driving distance of IKEA, but we are sadly not in that camp. Our closest store is two and half hours away, so whenever I plan a trip, I tend to prepare myself to stock way, way up. A few of my favorite things to get are their guest napkins (we keep a stack in the bathroom for visitors so they don't have to use a shared hand towel), faux plants, storage boxes, and small pieces of furniture. Their prices are pretty legendary, and for good reason—they're hard to beat!
As you probably already know, one other thing I love to keep an eye out for at IKEA is a potential DIY project or two. The store is packed with plain, minimalist containers, shelves, and pieces of furniture that can be hand-decorated with paint and other accents for a custom look. Case in point, the IKEA bench that I made over using paint and rope for Hunker.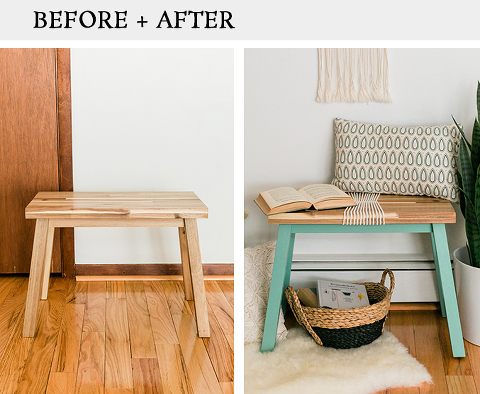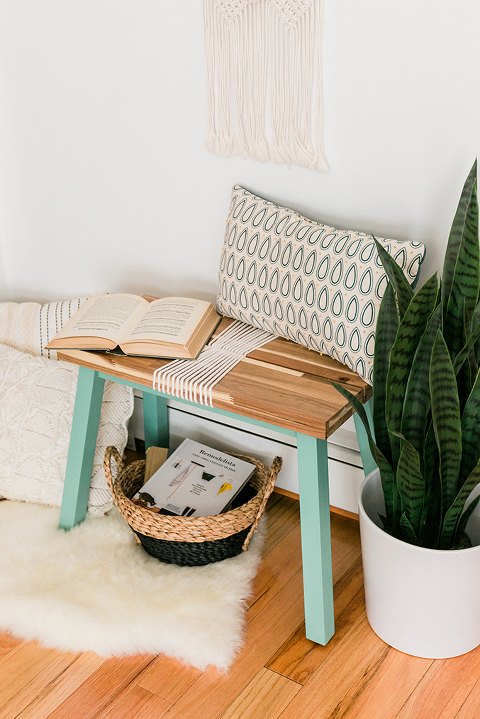 Do you recognize the blue paint from a recent post here on the blog? It's actually the same teal BEHR chalk decorative paint leftover from this project. It turned out to be the perfect pop of color our little IKEA bench needed, but ,of course, I couldn't just stop there. I also used a drill and staple gun to add a modern rope detail to the seat to give it more custom edge.
What do you think? Would you have used a different paint color on the bench base? Maybe natural jute twine on the seat detail as opposed to white rope? My favorite thing about most of the DIY crafts I share here on the blog is that they can be tweaked to suit your personal aesthetic and taste, so tell me how you'd make this IKEA hack your own in the comments below.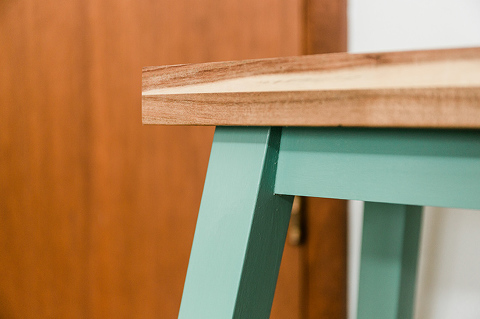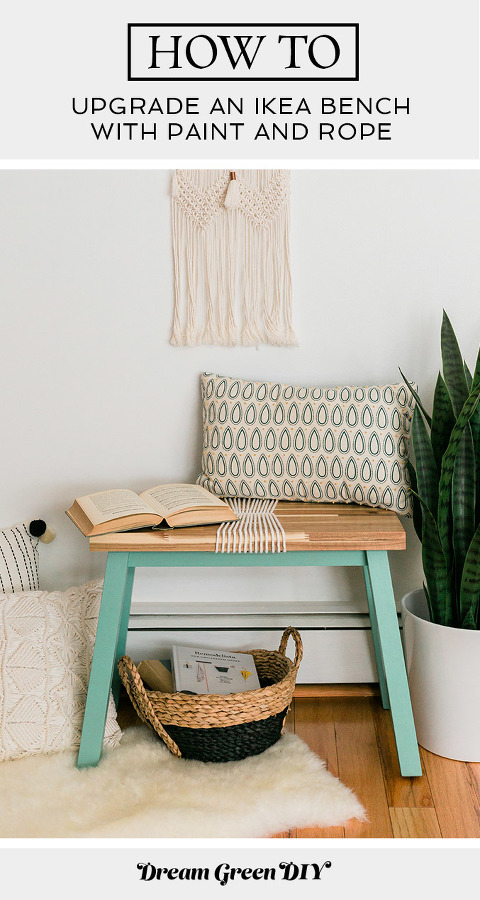 P.S. Curious why posts have been a little shorter as of late? Click back here for a life update!