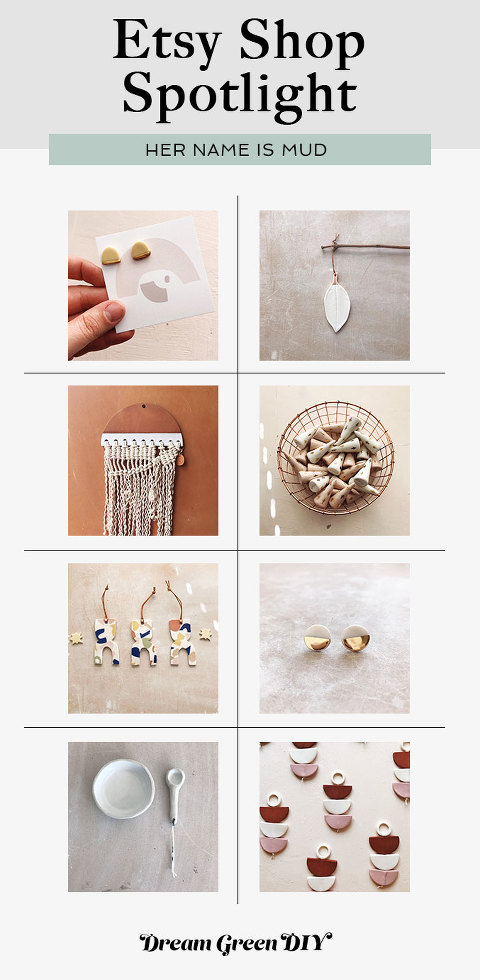 So, I actually found out about Her Name Is Mud on Etsy through Instagram, of all places! My Internet pal Molly, of Almost Makes Perfect, shared something she had snagged from Krista's shop last year, and it took about .05 seconds for me to click over to the @hername_ismud feed for a closer look at the rest of this new-to-me artisan's work.
Long story short, it took much less than .05 seconds for me to give Krista an "official" follow on Instagram thanks to her gorgeous, bright posts, and I've loved everything she's published and launched in her shop since then. Keep scrolling for a list of links to the things I currently have my eye on in the Her Name Is Mud Etsy shop.
Favorites From Her Name Is Mud
Did something special catch your eye from that list? Hop through to Etsy here because there's sooooo much more to see. Krista's work is really unique, and she's got a lot of variety available, too—earrings, wall hangings, pins, functional kitchen vessels, and even cake toppers.
Oh, and if you love watching the process of artists actually working with clay, then follow Krista on Instagram. She's really good at sharing sneak peeks of her process, and I've learned so much from her already. I can't wait to see what Krista does next!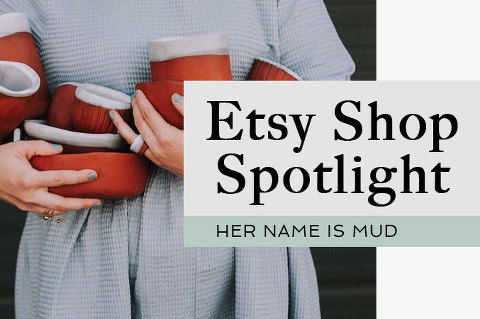 *By shopping the affiliate links above you'll be supporting not one but TWO small businesses: my own and today's featured Etsy shop spotlight. Commissioned affiliate links are not sponsored. Rest assured that I never recommend products we wouldn't use or don't already love ourselves.