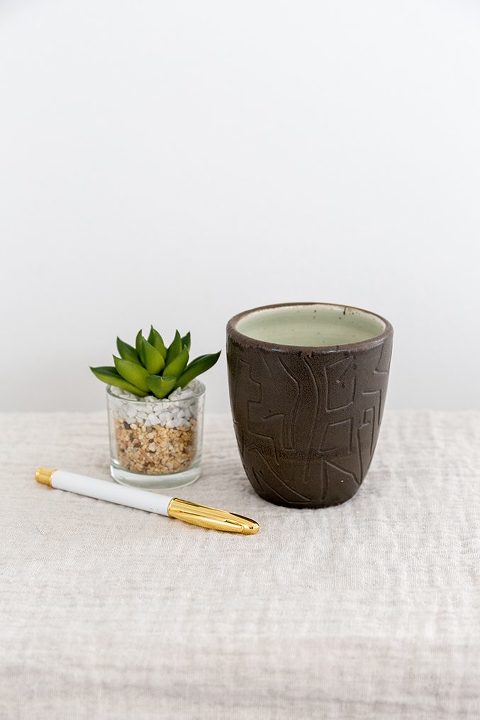 I just love pottery launch days…It's so thrilling to debut a brand new collection of handmade work, and to hear all of your helpful feedback, too. I live for those messages from you guys detailing what you love about the pieces, and what you'd like to see more of as well. The DGD Pottery shop exists purely because of your support and excitement over my pottery, so I always want to make sure that I'm focusing on shapes and designs that can live practically and functionally in your homes.
Suffice it to say, my heart leaps out of my chest every single time an order comes through, no matter how big or small it might be, because there's nothing quite like the vision I have of my art living inside your homes. The thought keeps me going through all of those slightly-less-than-successful days at the studio (of which there are still many!).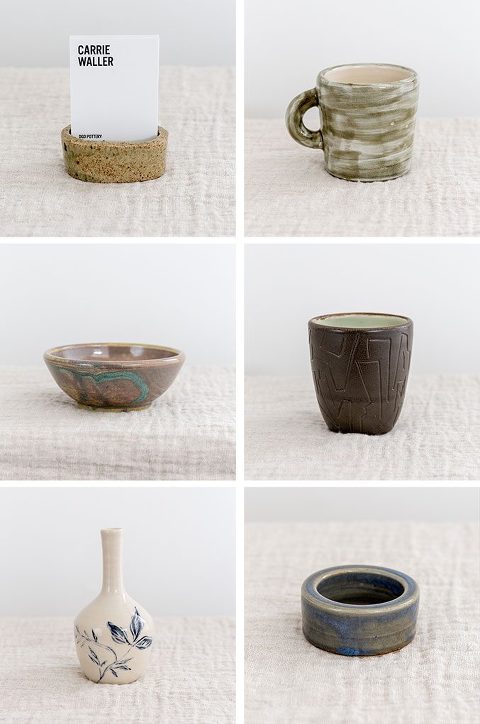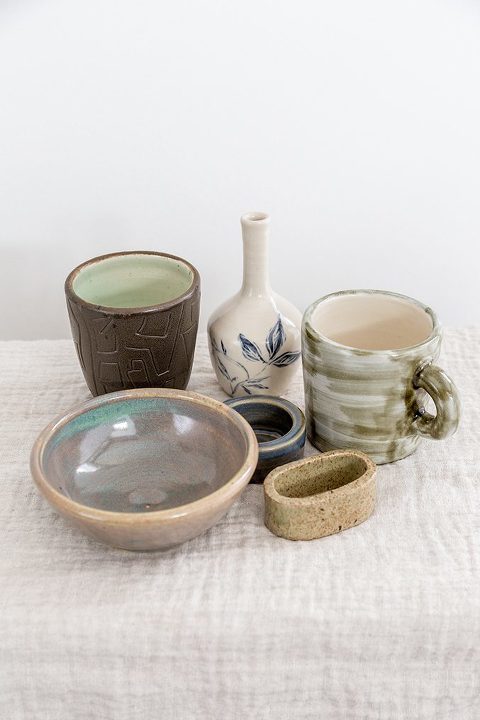 At any rate, a new 7-piece collection of (happily, very successful!) items just went live over on Etsy, and is ready to be adopted into your own hoard of ceramic treatures. There's a mug, a carved tumbler, one of my favorite handmade bowls to date, plus a few smaller pieces, like a vase, sauce dish, and another hand-built business card holder, too.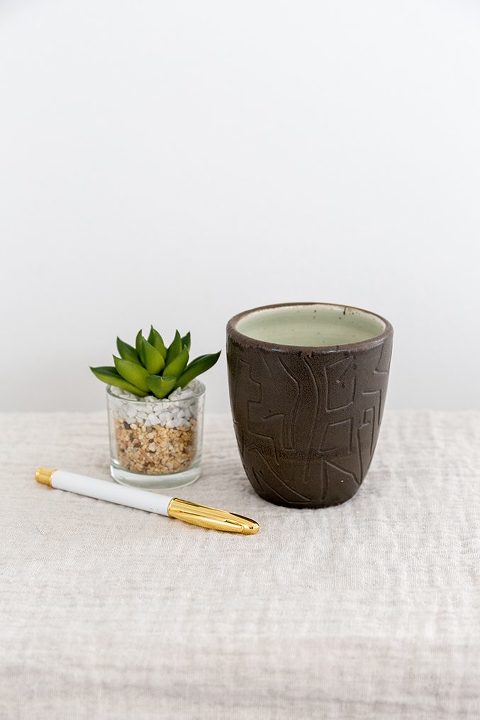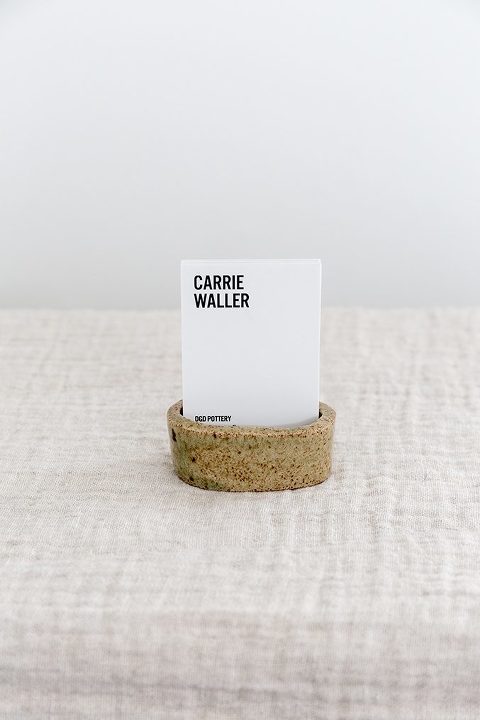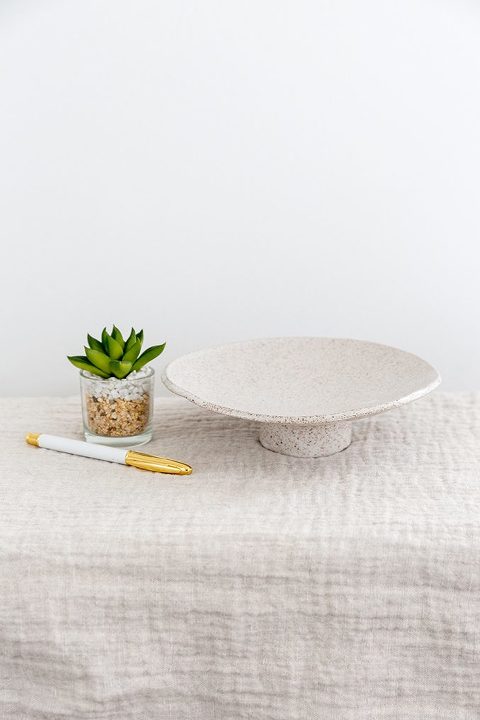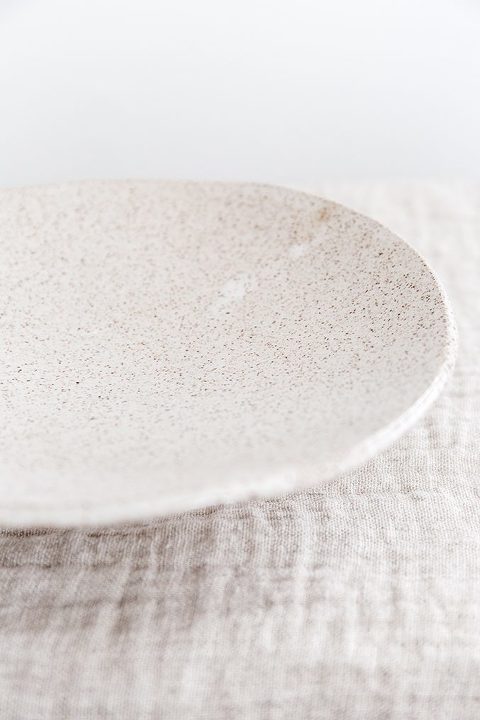 Collection No. 6 includes a couple of new pieces that were made with speckled clay, something I'm continuing to focus more and more on as I make new work. One of my personal favorites is that raised platter pictured above, which was glazed in a semi-transparent white finish. Those specks and flecks of brown and gray in the clay really give this piece unique texture and character. It's going to be a hard one to let go of.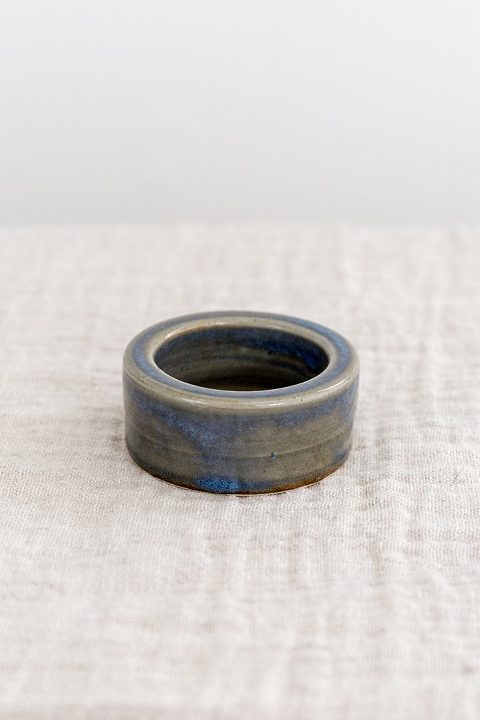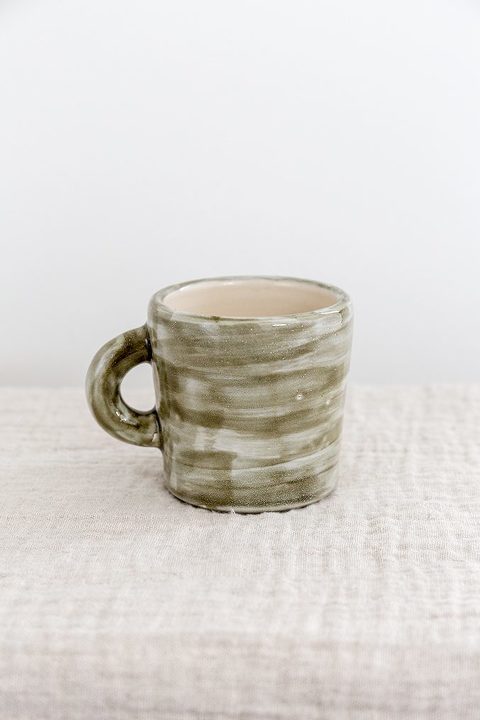 Hop over to the DGD Pottery shop here to see all seven items in closer detail and from all sorts of different angles (top, bottom, and all around!). As always, please feel free to share your thoughts, suggestions, and votes for any new shapes you'd like to see this spring in the comments below. Your perspective and opinions are very valuable to me, and I'm consistently blown away by your clever ideas. Multiple heads are better than one, after all.
But before I go, do you want a little hint at what's to come this summer? Ceramic magnets! Stay tuned, guys. It's gonna be a whole lotta fun.