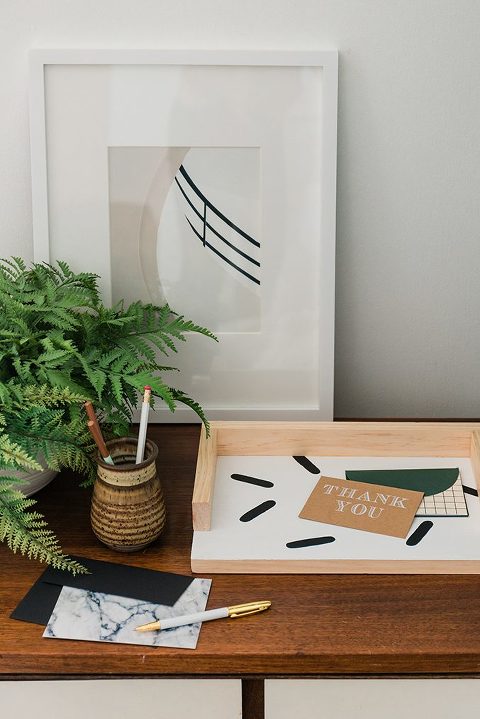 I'm continuing my Spring Cleaning organization kick with a brand new DIY project that (I'm serious) anyone can do. Basically, if you get mail, work on paperwork at the office, or really just want your desk or entry table to look a little more put together, than this one's for you.
The tutorial for my DIY Wooden Dashed Desktop Paper Tray just went live on Hunker here, and it honestly might be my favorite craft of 2019. Now that I have the tray set up in my office, I don't have loose applications and contracts floating around on my desk—it's a game-changer. I'm actually a little embarrassed to think back on my paper situation beforehand, and even more hesitant to share that apparently all I needed to fix it was a simple little DIY paper tray. Sure wish I had made the thing ages ago!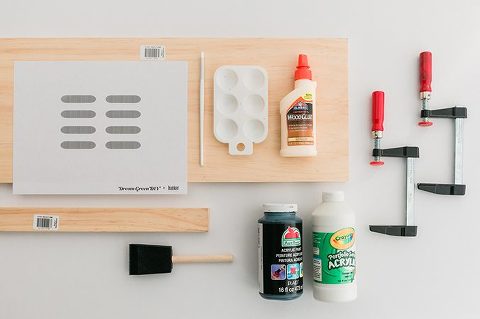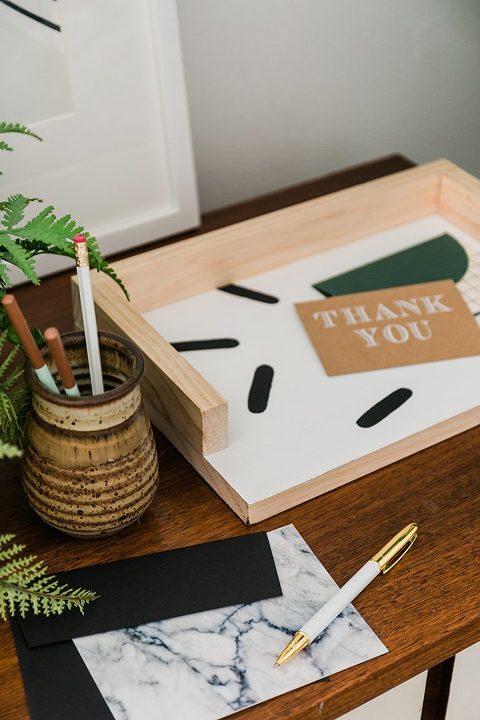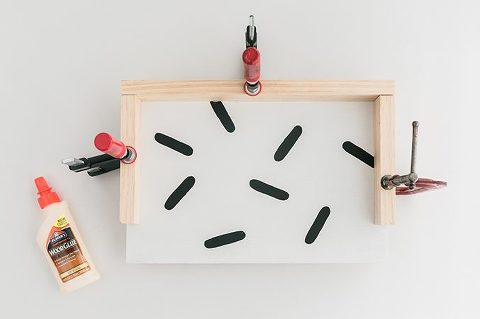 As with most of the small projects I tackle, I was able to whip it together all on my own, so I know you can do it. If you're able to get a little help from the folks at the hardware store to cut your wood to size (exact specs are in the tutorial here), than this DIY paper tray can come together in one afternoon for you, too.
See the full tutorial over on the Hunker website right here, right down to a free printable template so you can recreate the dashes exactly as you see them pictured above and below. Where would you put your DIY paper tray?