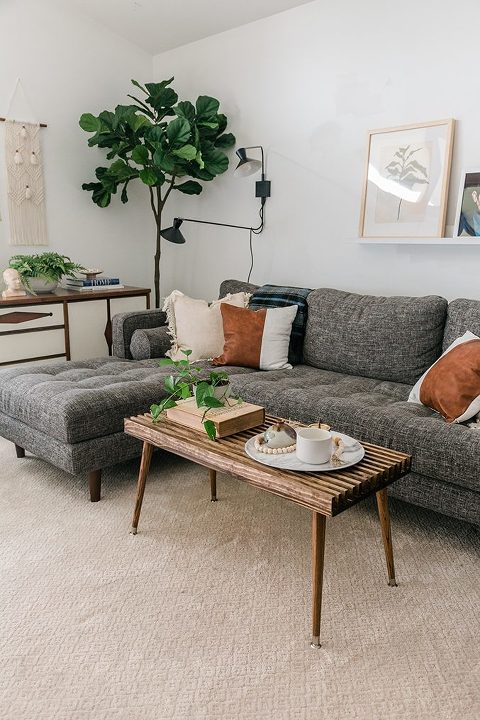 One of my very favorite things about mid-century design is that the pieces from that era tend to be really sleek in shape. Their silhouettes are often made up of mostly straight lines, with tapered legs, simple stained finishes, and purely functional design accents (ex. scooped wooden drawer pulls integrated right into the construction of the piece rather than elaborate metal hardware meant to steal the show).
Because of that, it's fairly simple for DIYers like you and me to get the look using pretty much nothing but store-bought wood! I proved the point over on Hunker last month with my homemade wood slat coffee table. I had seen these types of linear vintage tables all over my favorite mid-century-centric Instagram feeds, and finally decided to try my hand at building something similar for myself. SPOILER: It worked!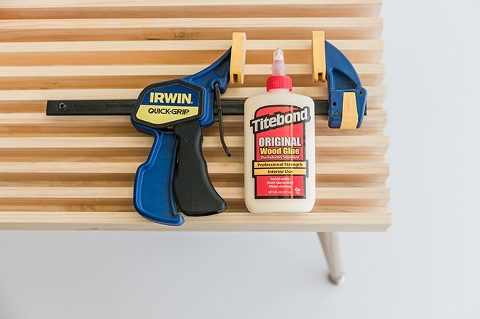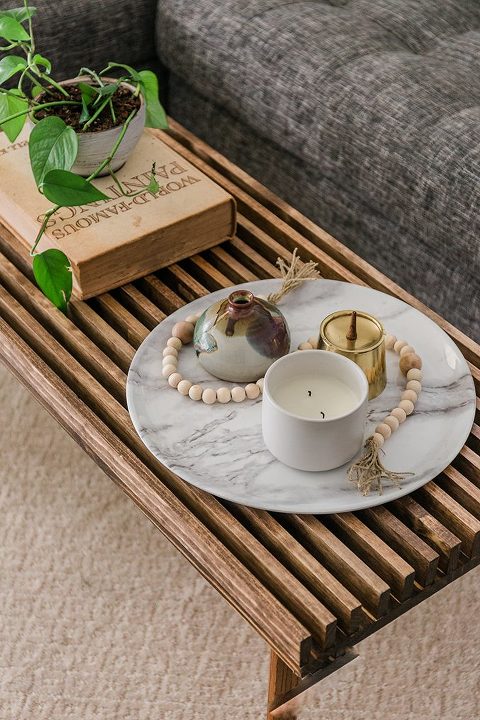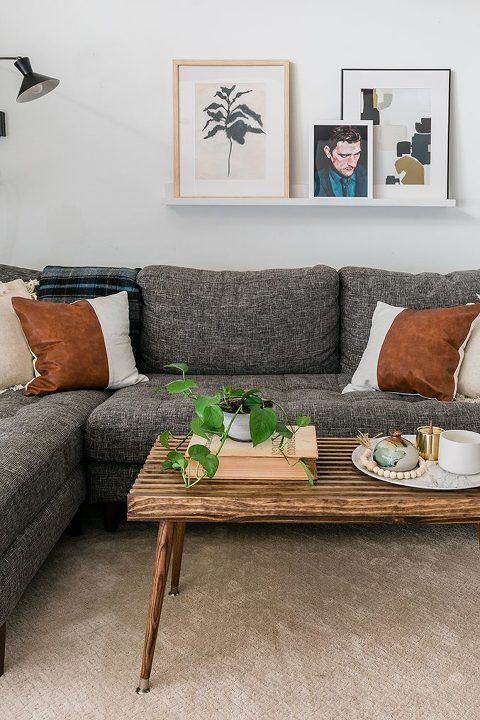 Hop over to Hunker now for the step-by-step tutorial, including my trick for getting the spacing juuuuuust right between those slats on top. If I had had more time, I think the only thing I might have changed about the design to make it a little more practical for everyday modern lifestyles is to add a plexiglass top. It would be a synch to attach a custom-cut clear piece of plastic sheeting over top of the slats, and that would help you avoid losing pens and other small items between the wood pieces.
I made sure to leave plenty of room to stick your fingers down into the table to retrieve whatever you might lose, and I think a nice tray—like the one you see pictured here—is the perfect way to avoid dropping things inside the table, but overall, I love the design. It's the perfect homage to vintage pieces (like this!) that I've had my eye on for years. See the process for making your own this way.