Who else is especially excited for the weekend?! I'm headed out of the office a little early this afternoon for a fun afternoon and happy hour event at my favorite art museum. I can't wait to plop down on the bench in front of a piece by this artist. Years and years could have passed since I'd been to the museum in person, but I could still remember exactly which hallways and stairs to take in order to find that particular piece. Any other art lovers out there?
At any rate, that's the biggest thing I've got on the docket for my weekend. Keep scrolling for a little more insight into what I plan to get up to, plus a few links to cool new home décor launches and creative projects to try during your time off, too.
Weekend Inspiration: No. 68
1. Since last weekend was such a whirlwind with two full days spent at the pottery studio for a workshop, I'm planning to lay lower this weekend to recover. I see lots of Netflix, wine, and time spent in my favorite pair of pjs in my future for these next two days off. What do you have planned for the weekend?
2. Even though I don't think I'll go into the pottery studio this weekend, I'm sure I'll be doing at least a little research for my next clay project. This is my favorite YouTube channel for pottery inspiration.
3. Did you catch my pedestal table makeover for Hunker last week? It's one of my favorite projects from the entire year.
4. If cleaning is on the agenda for your weekend, be sure to check out this handy tutorial (recipe included!) for cleaning your microwave with lemon. That said, we actually started using a microwave cover a year ago, and it has almost completely eliminated splatter messes. Couldn't recommend that handy $9 tool more!
5. For those of you looking to get crafty this weekend, here's a cool breakdown of the process for whitewashing wood surfaces. Could be a cool way to refinish a tired piece of furniture in your home!
6. Did you hear about the collection of pillows and rugs that Lulu & Georgia just launched with Sarah Sherman Samuel? Of course you did, but just in case you want the back story, click over to the SSS blog here. My favorites from the collection here and here.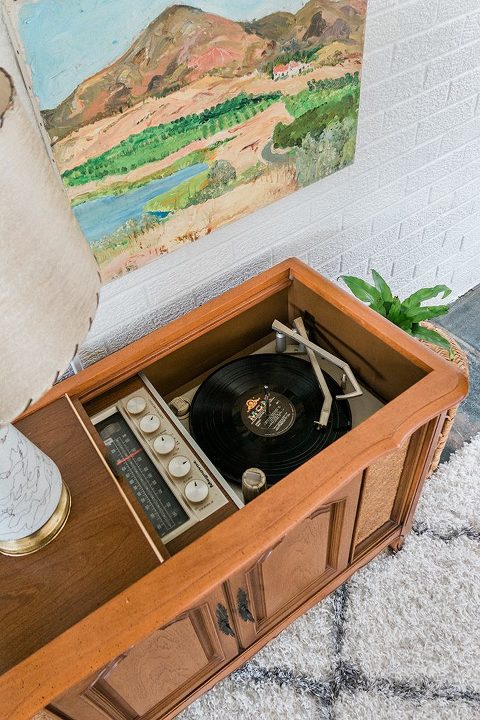 *I earn a small percentage from purchases made using the affiliate links above. Affiliate links are not sponsored. Rest assured that I never recommend products we wouldn't use or don't already love ourselves.