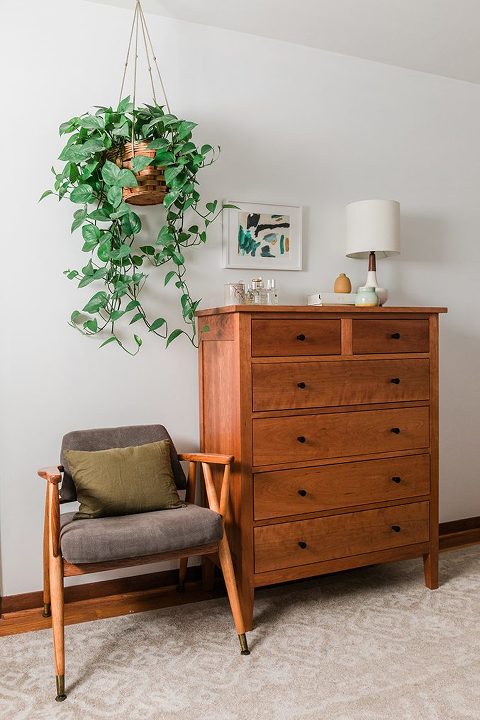 Ever since I was a kid, I've loved change. I'd switch rooms with my little sister just for fun, I painted and repainted the walls in my childhood bedroom more times than I can count, and I've been going to yard sales and thrift stores with my mom as far back as I can remember looking for new treasures. My love and passion for newness when it comes to home décor has always been deeply engrained in my process, and that is still going strong into my adulthood.
Case in point, the dresser my dad built for me a couple years ago. I'm obviously never going to get rid of this heirloom piece of furniture, but I was starting to feel the itch for something a little different in terms of the look. I'll also never paint the piece because the stain my dad and I chose for it is just going to get prettier with age, but the hardware is something I feel totally validated in changing up as my mood inevitably swings around.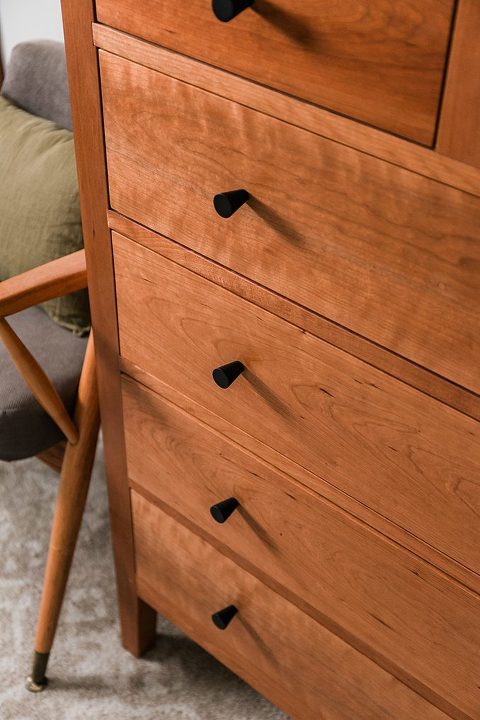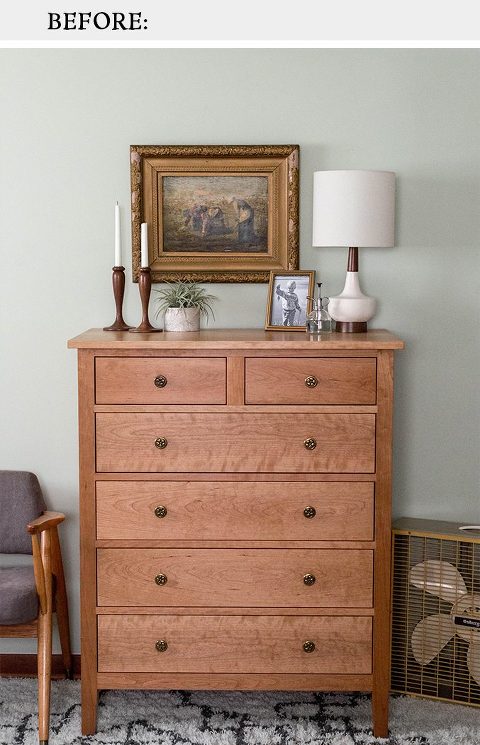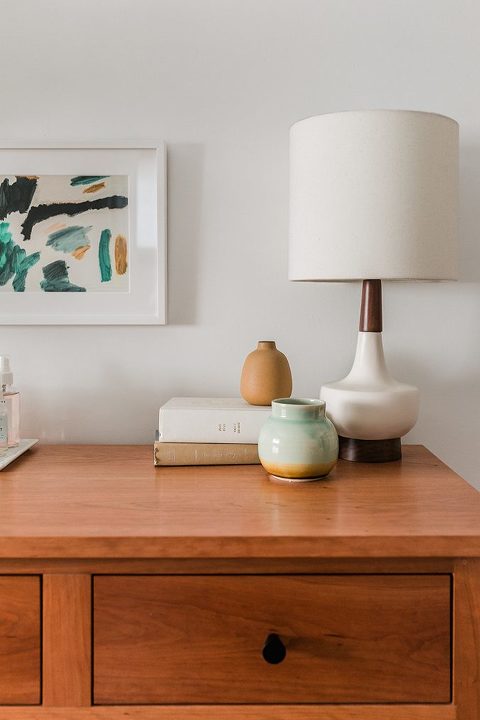 As you can see in that "Before" photo above (or if you remember the original post when I introduced the new dresser), I made the most of some cabinet door handles that we had taken down in the kitchen. I thought it would be really nice to repurpose the brass flower pulls for use on my new dresser, but after living with the look for a year or two, I decided that it wasn't the best fit after all.
If you scroll back up to that "Before" photo again (sorry), you'll probably appreciate the soft gold color of the brass against the wood grain. The dainty flower shapes on the faces of the pulls also made me smile. What I didn't end up liking after looking at them for so long was that the brass just sort of faded into the cherry wood color of the dresser. They didn't quite POP like I wanted them to. So I decided to change them out for a new set of matte black pulls.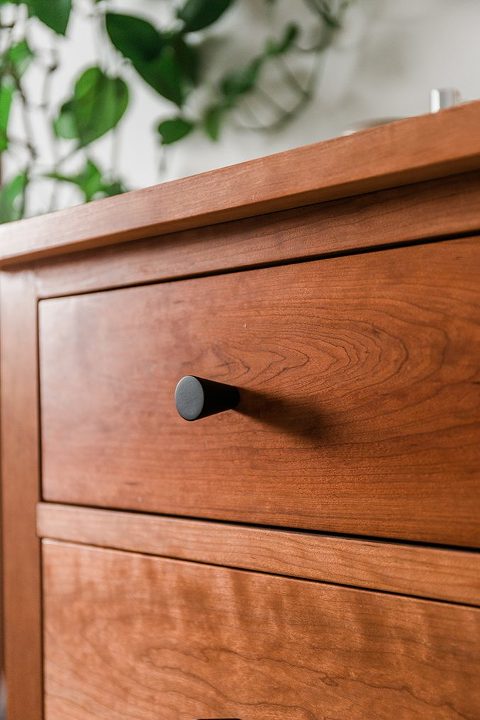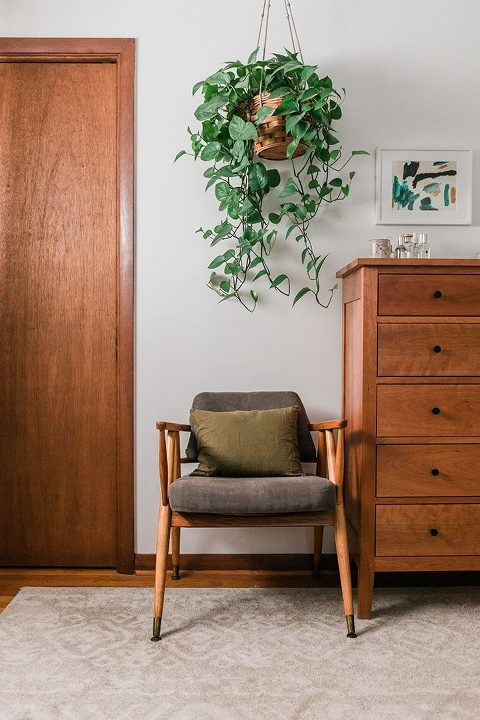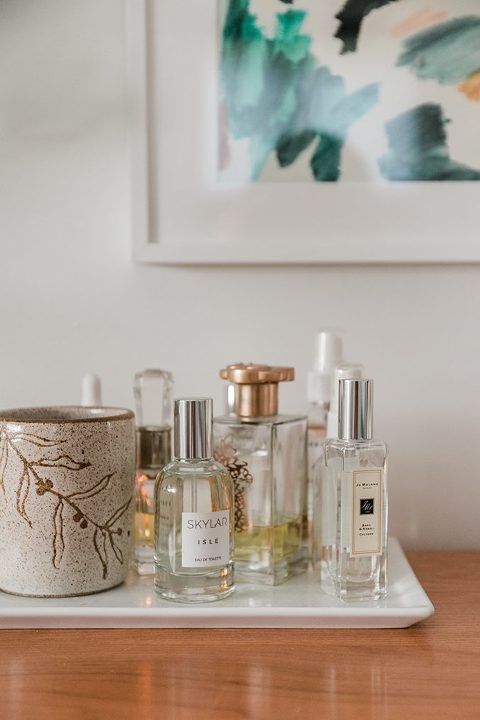 Those new sleek dark handles really make a statement against the wood grain, and I love that they match the black pulls I added to our recently thrifted lowboy dresser, too. The other thing I appreciate so much about the new hardware (other than how affordable the swap was, of course!) is that they also helped modernize the more traditional, simple shape of the dresser. It feels very "me" now, and I don't anticipate that I'll feel the urge to change this look up for a long time to come.
What do you think? Would you have kept the classic brass flower drawer handles, or do you prefer the new modern matte black pulls? There's no right or wrong answer here because I think both looks are beautiful—but it sure is fun to change things up for fun, isn't it?!