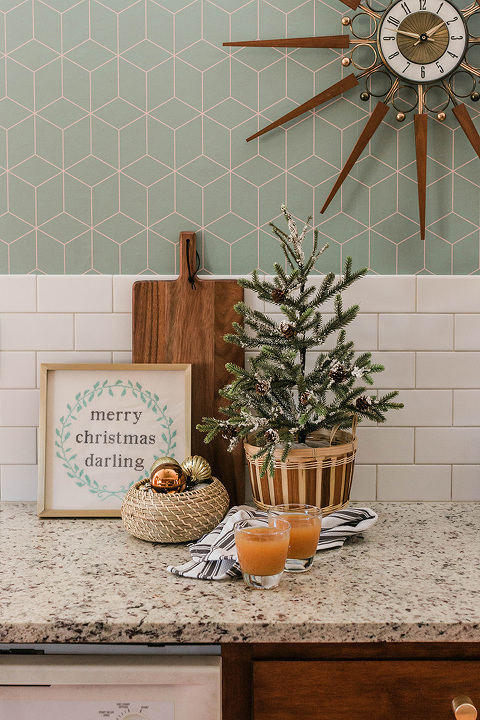 Back in November during a holiday content brainstorming call with DGD's Marketing Manager, Nikki, we had a small lightbulb moment for a post: an 'Everything In The Pantry' Holiday Cocktail! It seemed like the perfect way to wrap up inspiration for the year, and would be a fun way to jazz up Christmas week, too. The only problem with my little scheme is that cocktail recipes aren't as easy to come up with as you might think.
I went through multiple different iterations of this apple-flavored drink before I got it right, and, truthfully, I almost gave up. But I'm glad I muscled through because this recipe below is so easy to make and tastes fantastic, if I do say so myself! The great news is that it's easily made without spirits if you don't drink alcohol, and would still be a tasty addition to your Christmas holiday this year, even without the bourbon.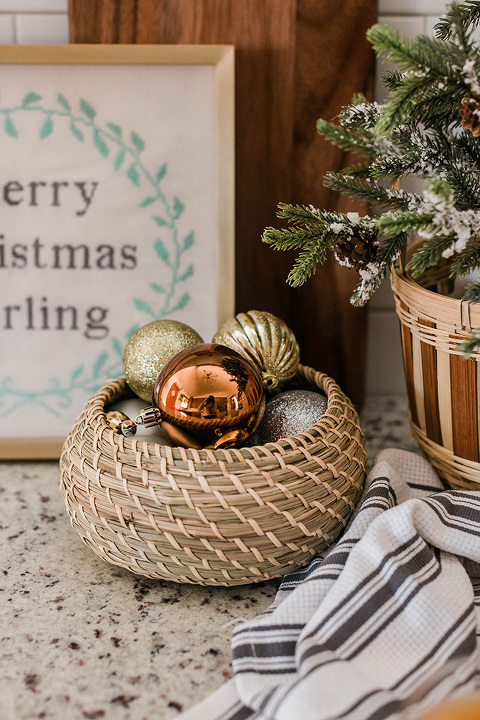 'Everything In The Pantry' Holiday Cocktail
Ingredients:
1/2 cup water
1/2 cup sugar
2 cinnamon sticks
1 tablespoon bourbon
1/8 teaspoon pure vanilla extract
6 ounces apple cider
Directions:
Combine the first 3 ingredients in a small sauce pan, and bring to a boil. Simmer and stir until the sugar has dissolved, remove from heat to cool, and pour into a storage glass (cinnamon sticks and all). Cover and chill in the refrigerator for 8 hours so that the flavors have a chance to combine.
Strain out and discard the cinnamon sticks, then pour 1 tablespoon of the cinnamon simple syrup into a drinking glass. Add 1 tablespoon bourbon (or more if you prefer), 1/8 teaspoon pure vanilla extract, and then fill the rest of the glass with apple cider. Stir and enjoy!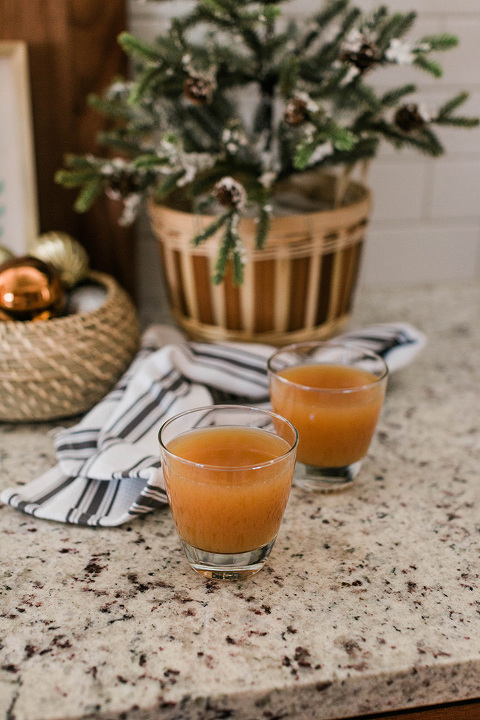 This is one of those holiday cocktails that you'll truly have trouble sticking to just one glass-worth. I'm not a huge bourbon drinker, but in this drink, it's amazing. We always have it on hand because whiskey is John's sipping alcohol of choice since he gave up beer a year ago. Oh, and if you don't have cinnamon sticks within reach in your kitchen when making the simple syrup, I read that you can substitute those with 1/2 tablespoon of ground cinnamon.
Here's one more tip: you can keep the cinnamon simple syrup covered in the fridge for up to two weeks, and use it on all sorts of things over the holidays! I'm excited to use the rest of it in my coffee, tea, over oatmeal, and in my pancake batter. One website I read even suggested drizzling it over baked French bread toast topped with apple slices and brie. Let me know if you try any of these tasty tricks over the holidays—cheers!