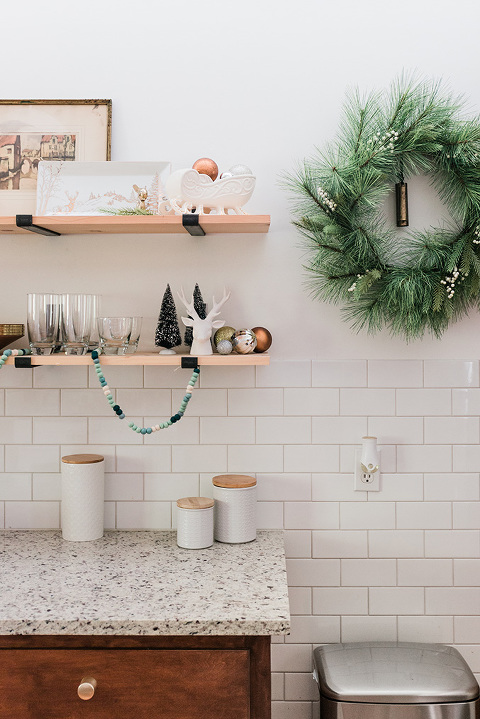 Well, folks…That's it for 2019 content here on DGD! I'm headed out for my annual 2-week winter break, but will be back to normal posting on January 6 (I've already got a fun DIY tutorial locked and loaded to launch that day, so mark your calendars!). That said, I still plan to share all of my New Years goals, as always, on January 1, so that post will be popping up in the middle of my vacation. My plans for 2020 are pretty darn intimidating, if I'm being honest, but I'm so excited to dive into a new challenge. More on that coming soon!
In the meantime, keep scrolling for a list of DIY crafts, décor ideas, recipes, and home tours to inspire you these last few days of 2019. Whatever you get up to, I hope you enjoy a wonderful close to the holiday season, and just know that I can't wait to tackle lots of big new projects with you in the new year!
Weekend Inspiration: No.81:
1. There's still time to make this Anthropologie-inspired gingerbread house doormat in case you're looking for last-minute holiday décor to add to your entry before guests arrive for Christmas.
2. Have you gotten your 2020 calendar yet? If you're still searching for the perfect one, check out this DIY printable minimal photo calendar project. You can customize it with your own photos!
3. Click back here if you missed my 'Everything in the Pantry' holiday cocktail recipe. I think it's going to be a big hit around here when my sister arrives from out of town for the holidays.
4. One thing I hope to commit even more to in the new year is cutting out chemicals from our cleaning routines. This tutorial for making DIY natural dishwasher detergent pods intrigues me. Have you guys ever tried making your own before?
5. This super luxurious home tour blew my mind a little bit…Especially the moody dark spaces at the end of the post.
6. If you're curious to know my personal favorite project from 2019, then here ya go! What should I tackle next? Click here for a full archived list of all the DIY tutorials I've ever shared on the blog, and feel free to leave your project suggestions in the comments below. Who knows…It might just end up with its own spot in the DGD archives!