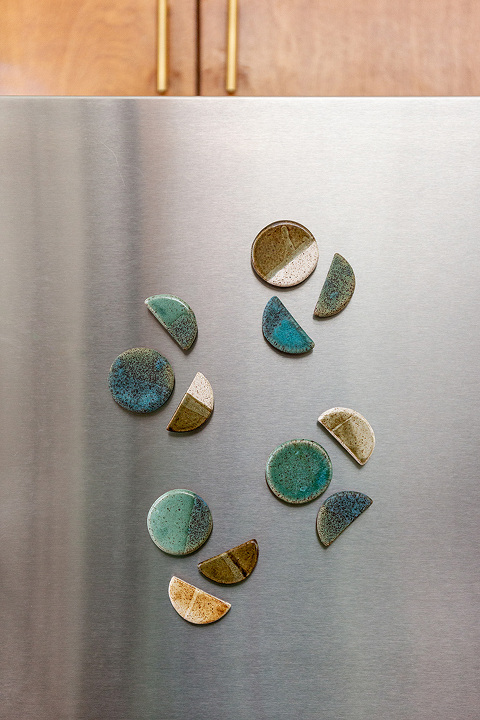 As you might be able to tell from the photos in today's post, I've got a brand new DGD Pottery shop collection to share! But before I get to all that, I just wanted to ask…How's 2020 going for you so far? Are you getting a lot done, or have you found it difficult to muster motivation this first month of the new year?
I'm somewhere in the middle, but am excited to ramp things up as the weeks go by. I've got a lot of projects I'm anxious to tackle, so I think maybe this weekend I'll start by making a list for myself. I tend to keep myself on track better when I have a tangible list of goals to look through and cross off, so that's my next plan of action.
In the meantime, keep scrolling to find out what else has been on my mind this past week, including a few cool projects, healthy habits, and new discoveries that have made 2020 feel extra fresh and new.
Weekend Inspiration: No.83
1. Hop over to the DGD Pottery Etsy shop this morning to see the new collection that just dropped. It's unlike anything I've ever released before…More details this way!
2. Have you guys seen the HGTV show "Fixer to Fabulous"? John and I just started watching it on Hulu, and love it. The designs aren't always my particular décor style, but I still come away from each episode with fun new ideas.
3. I'm still going strong with "no spend" January and my #30DayThriftedFashion challenge. That said, I'm pining hard for these sustainably made flats from Everlane. Treat yourselves to a pair so I can live vicariously through you!
4. Our local stores have already started putting out spring décor and clothing—have yours? While I still feel like it's way too soon, it's also making me really excited for the next season to come. Here's a roundup of spring-like desktop backgrounds that you can use to perk up your computer while we wait for spring to officially arrive. I'm using "LEEMO 1" on my computer now!
5. In case you missed Cassie's fireplace makeover, do yourself a favor and check out her highlight reel on Instagram right this minute. The before/after is insanely good.
6. John and I just started doing Pure Barre on demand this month, and are thinking about turning part of our unfinished basement into an at-home workout zone. Would you like to see the transformation, or would you prefer I keep content here on the blog to more "pretty" décor updates? I'm totally open to your thoughts, so leave them in the comments below!