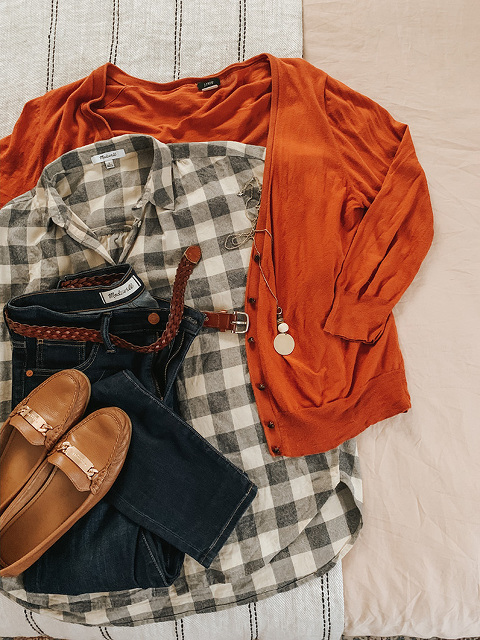 Like the rest of the world, I'm testing the limits of my self control throughout the month of January. You know…all in the name of the new year, and all that. If you missed it, I'm actually embarking on a year-long challenge to eliminate all new décor purchases from our home, but I'm also kicking the year off with a month of no spending at all.
That means throughout the entire month of January I'm committing to not buying anything extraneous whatsoever, whether that's a breakfast biscuit from my favorite drive-thru, a pair of jeans, or vintage item for our home.
It has been pretty liberating so far, although most definitely not easy. I generally live by a #treatyoself mentality, so it's hard for me to resist buying myself a few little rewards throughout the month. But the bigger numbers in my bank account sure makes it worth it! Who knows…maybe I'll take this "No Spend" rule into February, too.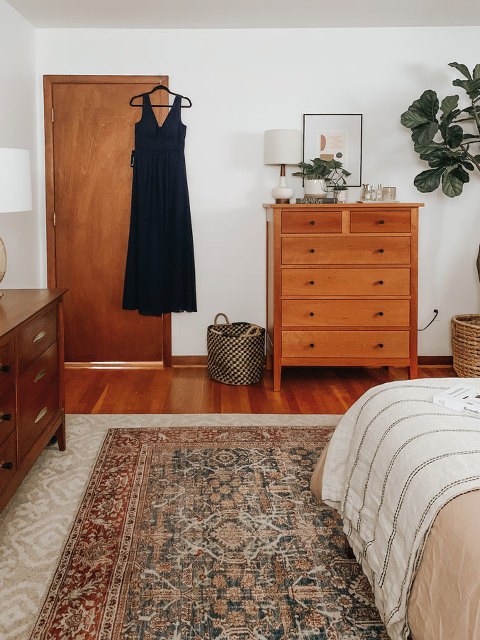 Another thing I'm trying out in honor of 2020 is a secondhand clothing challenge. I had mentioned this in my January 1 manifesto, but in case you missed it, here's a quick breakdown. My friend Cassie decided to launch a #30DayThriftedFashion movement on social media, which encourages everyone who joins to wear at least one piece of secondhand clothing everyday in January (starting Jan. 2).
I was excited to be part of this because I loved the idea of stretching my secondhand home décor challenge into the closet. So, before January hit (i.e. before my "Zero Shopping" event), I spent a couple of weeks hitting all of the consignment and thrift stores I could to stock up on secondhand clothing ahead of the January challenge.
Today, I thought I'd share a little more about the movement in case you guys wanted to try it out through the rest of the month, and I also wanted to chat through my strategy for finding good secondhand clothing (that I can see myself wearing long after the challenge is over).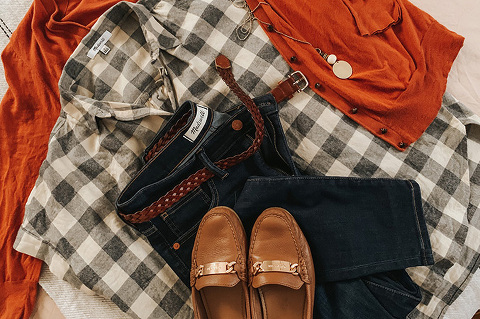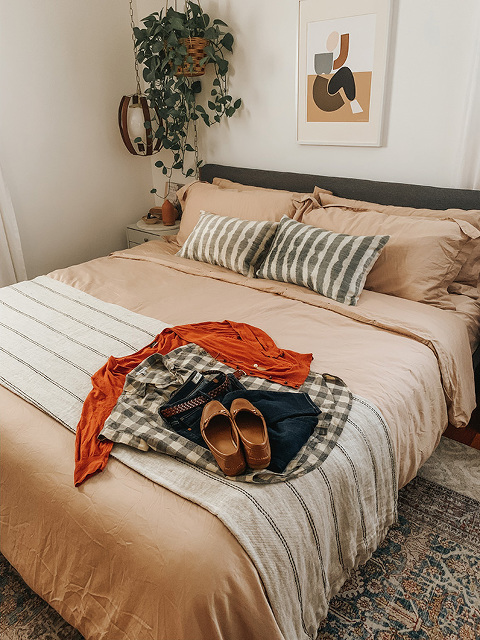 My process isn't ground-breaking, but I learned a little bit along the way. First and foremost, you have to go often and repeat visits to the same stores because turnover is high. Since there's a lot of digging through racks involved, too, it's easy to miss treasures.
We live in a small town, so we don't have many thrift and consignment stores to choose from. There's a Goodwill here, but I don't ever shop there because it's where I tend to take all of our own no-longer-used home accents, and it really depresses me to see our old furniture, art, and décor out for sale on the racks. I only go there to drop off—not pick up.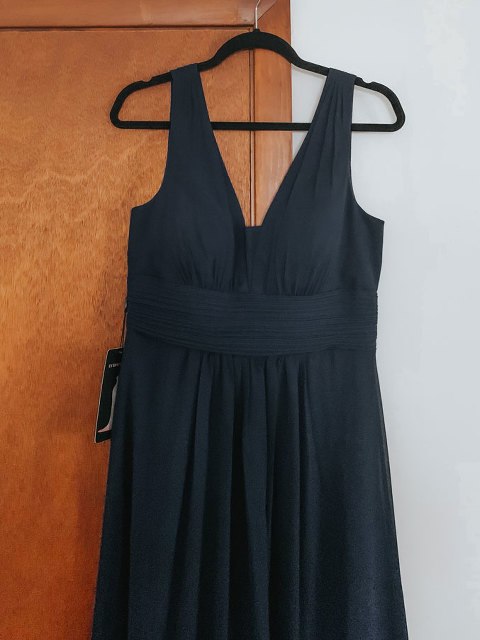 Instead, my best option locally seems to be limited to a consignment shop called Twice As Nice. Before this challenge I had only ever dropped off there, too. This was my first time shopping the store for myself, and I actually had great luck! I found a couple of name brand cardigans, sweaters, and a fun tie-up black top that's a little more formal—perfect for date night. Speaking of formal, I also found the most incredible evening dress there, and I bought it. I have nowhere to wear it to, but it spoke to me, and at just $30, it was one of those things that I couldn't pass up.
Since our secondhand shops here are few and far between, I also drove a little way out of town to do more shopping for this challenge. I discovered Augusta Health Thrift Shop in Staunton, and a recently opened Goodwill in Charlottesville. The latter is now housed in what used to be a giant 15,000-square-foot outdoor goods store, so there are tons and tons of racks to peruse. I found my new favorite sweater (of all time) there for just $3, plus a really nice rust-colored J.Crew cardigan, also for $3.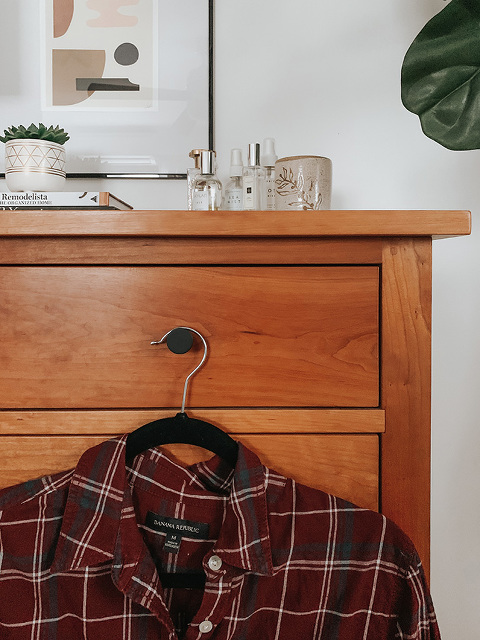 Other than those three shops, I wasn't having much luck finding good "brick and mortar" secondhand clothing stores (I'm hoping to get out to Darling Boutique in Charlottesville soon, though, because I know that place is awesome—I just ran out of time!), so I decided to spend a little more money by tapping into an online resource that curates and ships repurposed clothing: ThredUp.
I found a bunch of great stuff there, but after everything arrived, only two out of the five worked for me. I returned several items, but once the return fees were deducted, I only made a small part of my money back. I think it was a lesson that secondhand clothing needs to be tried on in person before buying.
Even though there are a lot more options and the shipping/return process was a breeze, I probably won't shop there again. That said, I did want to call out the nice plaid button-up I scored from ThredUp! It originally came from Banana Republic, and retails for $88, but I spent just $18 on it.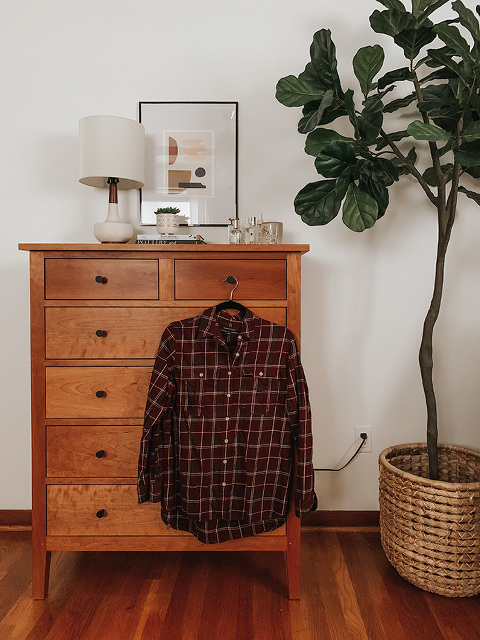 Before January hit, I managed to collect two button-ups, a light jacket, two T-shirts, four sweaters, three cardigans, an evening dress (lol), one extra soft hoodie, and a formal top for less than $130. I'm pretty sure the dress alone would have cost double that if I had bought it new. And I managed to find a bunch of name brand pieces that I would have been willing to spend a small fortune on new from the store before this challenge—names like J.Crew, Banana Republic, Lou & Grey, Old Navy, etc.
Do you think you could do this challenge? I couldn't recommend it more because it ultimately helps curb spending, not to mention the fact that you're putting to good use what already exists in the world rather than feeding into consumerism. I'm definitely guilty of that, and will probably continue to do it (I'm nowhere near perfect, people!), but this challenge has been an amazing reset for me and my shopping habits. I hope to keep it up throughout the whole year. If you'd like to try it out for yourself, check out Cassie's full post with challenge details this way!