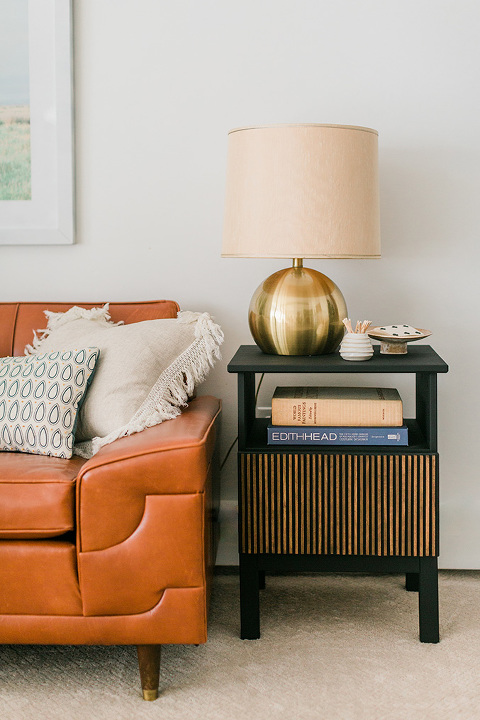 It's the last weekend of January! Have you accomplished all that you wanted to during this first month of the new year? I've done a fair amount of work, but I still feel like I could be pushing myself harder—both at home and at the pottery studio.
One thing I really need to get done is paint. I'd like to work on painting the wood panelling in the unfinished side of our basement to tone it down, and I also want to update our guest room. I feel this inexplicable need for more color in our house, and feel like the guest room is the perfect place for it. Only problem? I haaaaaaaate painting. And I'm not very good at it either. Gotta get it done, though!
In case you need an extra dose of motivation (I clearly do), keep a-scrollin' for my latest list of inspirational links to help get us both excited for all the weekend projects ahead.
Weekend Inspiration: No.84:
1. This dark green living room is seriously making me lust after dark paint. If you have a favorite dark teal or green paint color, please leave it in the comments below so I can brainstorm the winning color for our guest room.
2. Geneva makes me want to go out this weekend to buy up all the ugly ceramics I can find just so I can give them new life with terracotta-colored paint. Isn't this transformation amazing?
3. Now these are some fun cleaning bottle labels!
4. I just found this inspiration post, and it makes me want to adopt a dozen new plants and hang floor-to-ceiling bookshelves. Should I do it?
5. In case you missed the news, I just updated the DGD Pottery shop with sets of handmade magnets! See what's left of this first-ever collection over here. PSSST…everything else in the shop is 15% off now through the end of the weekend…
6. The teal wallpaper Tanya chose for her bathroom makeover is so pretty. Maybe I should scrap the paint idea and do something like this in our guest room instead?