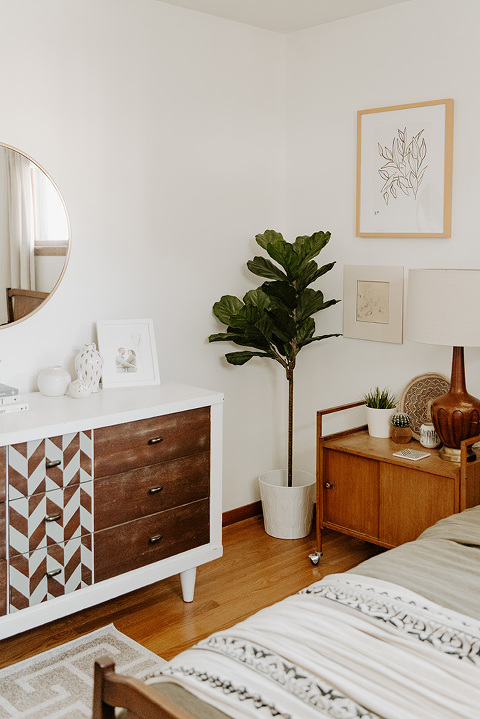 One of my absolute favorite things to look for at thrift and antique stores (other than furniture, of course) is art. I get starry-eyed every time I spot a vintage portrait, landscape painting, or Asian print up on the walls or stacked on the floor at secondhand shops. It shouldn't surprise you, then, that we have a lot of old art in our house! So much so that we have multiple pieces leaning in storage just waiting for the perfect spot.
Since one of the most frequently asked questions around here lately is "Where did you get that piece of art?" I thought it would be fun to go room by room to tell you the story behind a few of our favorites. I'll tell you where they came from, and give you few tips for finding your own vintage art from thrift stores in your area. Keep scrolling for all the details, plus photos from inside our home snapped by Tiffany Sun Jung!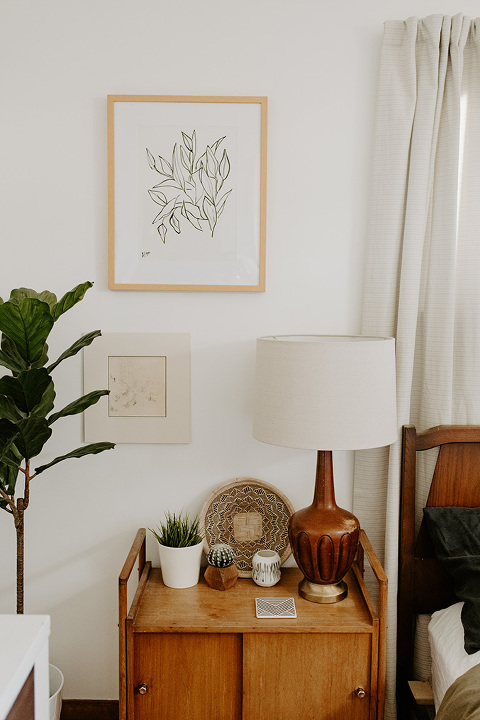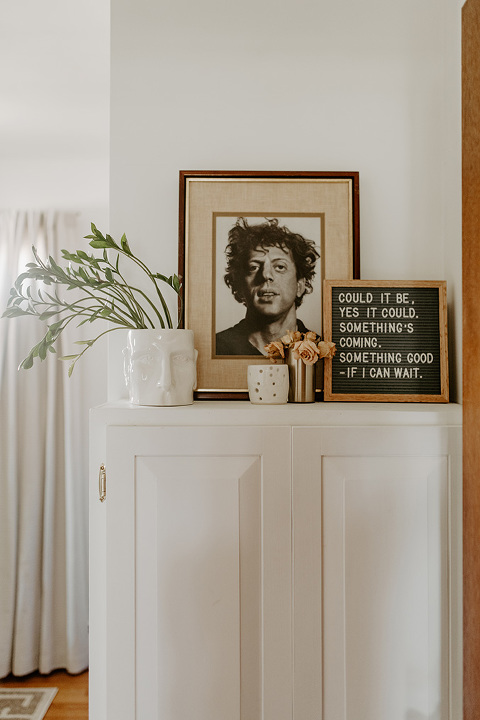 I don't have a close-up of that small square drawing a couple photos above, but trust me that it's a gem. I'm really partial to vintage drawings since that's what I studied in art school, so whenever I spot a sketchy original drawing at the antique store, I usually can't resist buying it for myself. This one is of a little sea-side town, and is filled with profiles of peaked buildings, rolling hills, and fluffy clouds. I'll try to remember to share a better view of the drawing up close on Instagram later today if you want to see more detail!
The other favorite piece of vintage art I have in the guest room right now is that framed black and white Chuck Close portrait. Close is one of my favorite artists of all time (beside Mark Rothko and Edgar Degas), so when I spotted a giant coffee table book of his art at a thrift store, I snatched it up right away. I love cutting pages out of these types of heavy, large-scale books and then putting them into frames to make them feel more formal. This one is of Philip Glass, a composer I love. Anyway, you should try that trick using pages from your own favorite artist's book.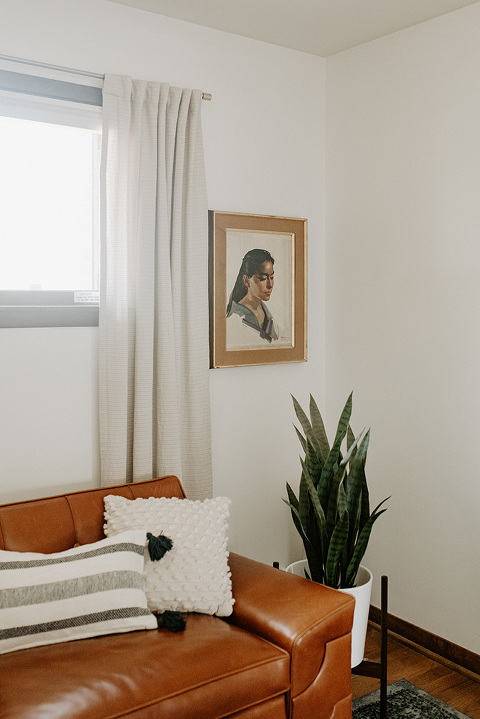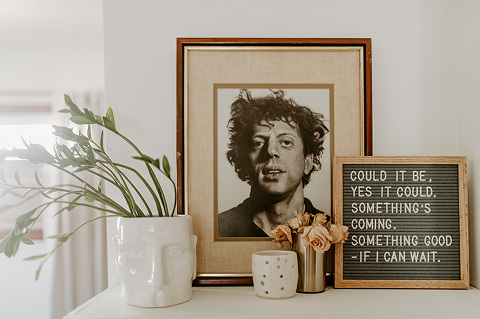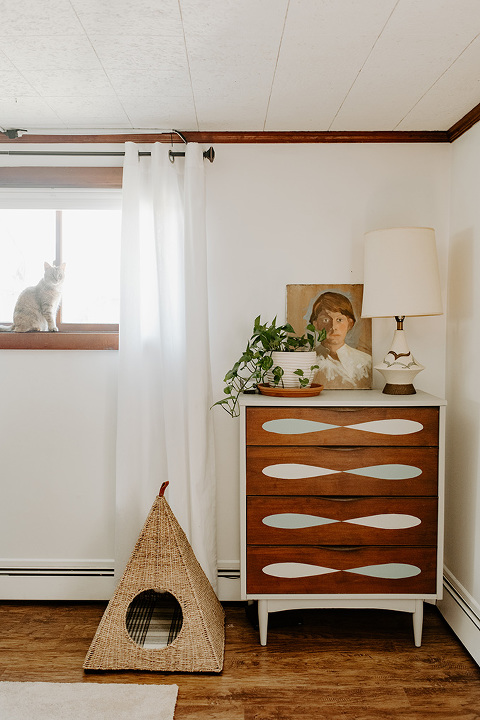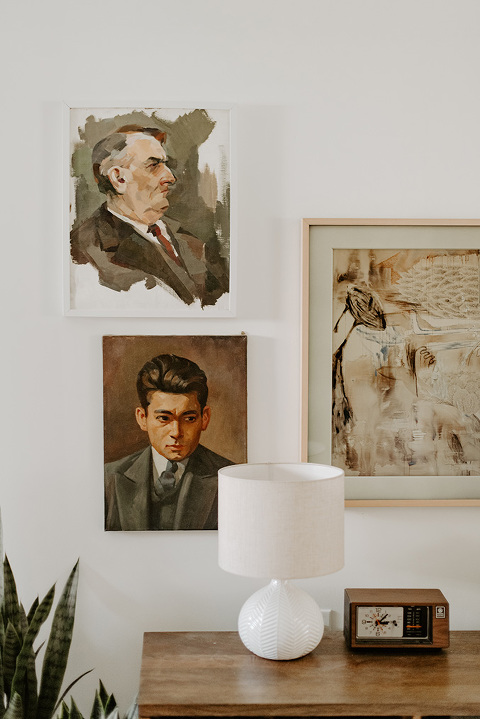 You might have picked up on the fact that I'm a big fan of portraits in general, too. As I said, my focus as a college student was drawing, but, more specifically, I studied hand-drawn portraiture. Lucky for me, vintage portraits are kinda all the rage in retro interior design these days, so my favorite antique and secondhand shops have been collecting and selling them like crazy. And to whom have they mostly been selling them? Me!
We have at least half a dozen thrifted portraits hung throughout our house (including this new corner portrait gallery wall I put together over my holiday break), and I'm not done yet. There's just something so incredible about the human face as an art subject, don't you think?
That one above of the wispy-haired young man came from an antique mall in Stuarts Draft, and technically belongs to my sister. She doesn't have a good spot for it in her current apartment, though, so I get to "borrow" the painting until she moves into a better place. I'm not complaining. The one hung above it of the older man came from Etsy, which is another great source for vintage art.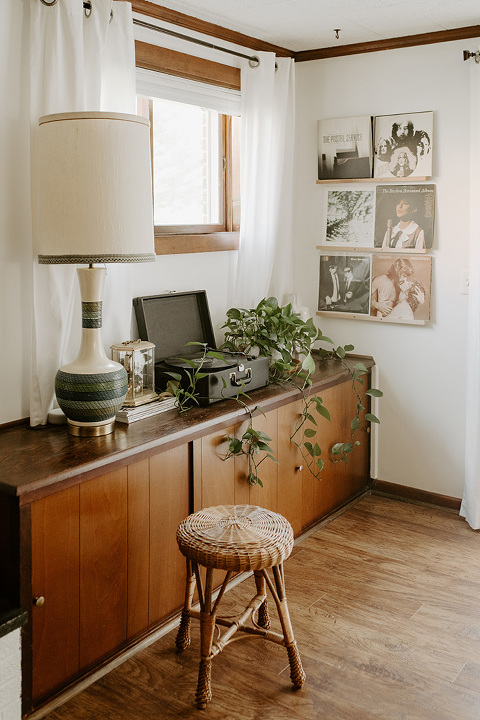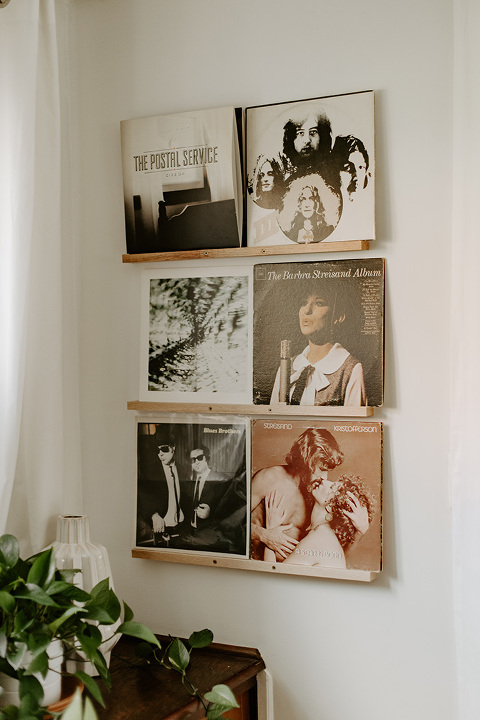 While not exactly "traditional" in the grand scheme of things, I love to display vintage vinyl album covers as retro art in our family room lounge. There are so many cool designs out there, and records are usually pretty inexpensive at thrift stores, too, so it's a great budget-friendly way to get the look of vintage art on your walls. Oh, and you can get the scoop on our DIY record shelves this way.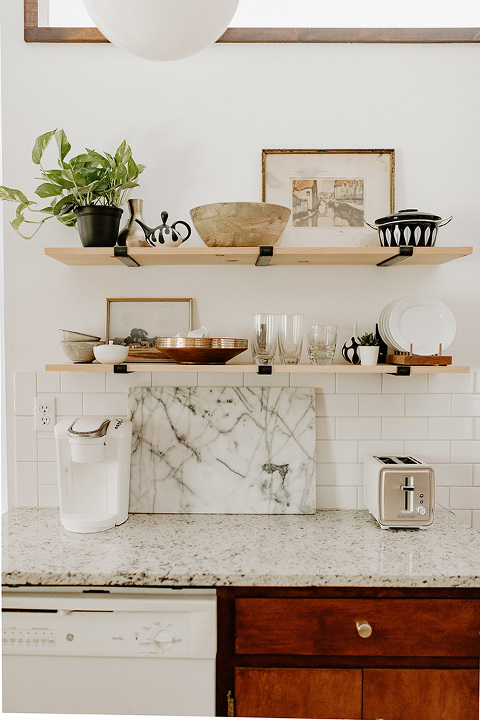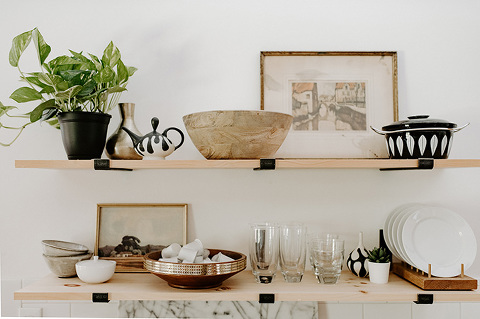 A couple of quick vintage art sourcing tips? Go to your local secondhand shops often because art tends to get turned over quickly at these types of stores. Definitely keep an eye out for loose paper prints, coffee table art books, and even plain unframed paintings on canvas. All of these can easily be upgraded with new frames. And the opposite, of course, is true as well—keep an eye out for beautiful frames with ugly art in them because you can swap the art out for an instant masterpiece.
I could clearly talk about this topic all day long, but I don't want to take up too much of your time. I'm sure you'd rather be out there hunting down your own vintage art scores, so get yourself out to the thrift store ASAP! Good luck.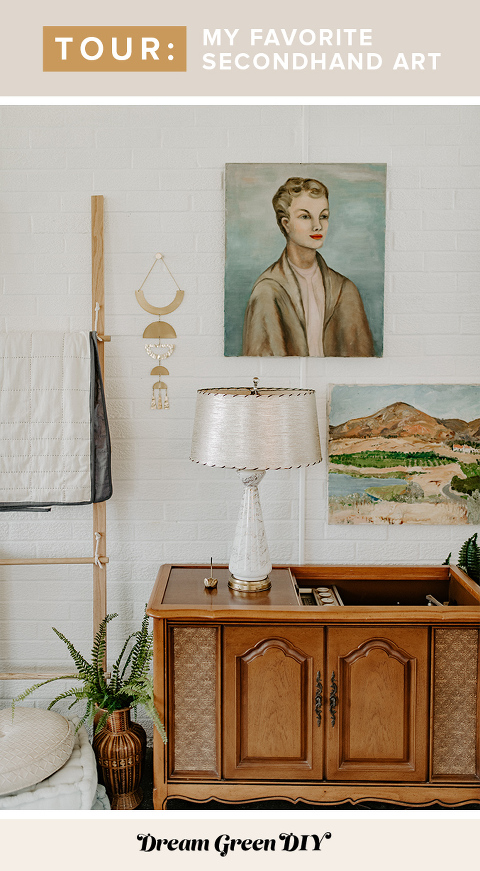 *Photography by Tiffany Sun Jung