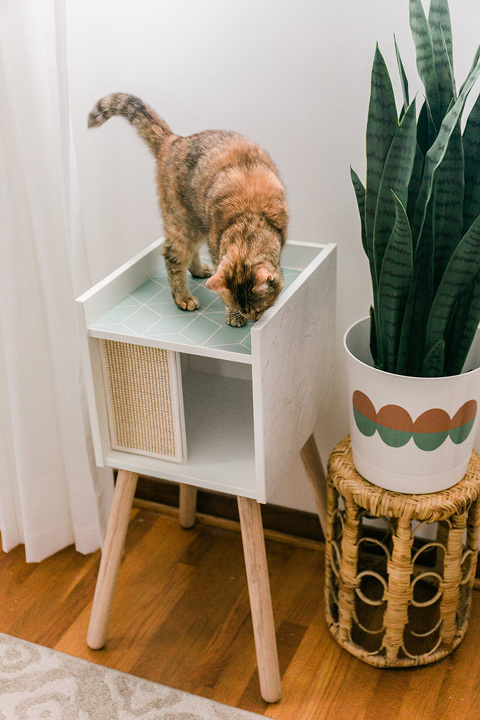 This weekend we're paying tribute to all the precious pets in the world! Our four fur babes are my biggest priority in life, and I do my best not to take them for granted for even one minute. They make us laugh every single day, and I'd do just about anything for them—including putting together lots and lots of DIY crafts and décor upgrades to make their lives more exciting! Keep scrolling for a cat- and dog-themed roundup of project links and cute videos, too.
Weekend Inspiration: No.89
1. Even though our house (and all of the furniture in it) is basically free rein to our hound dog and three kitties, I still love the idea of creating animal-specific spots for them to lounge around in. This DIY retro cat house project is next on my to-do list. I love that it doubles as a side table, too.
2. Speaking of pet houses, we can't forget the custom cat house project I did last year. It's still one of my favorite IKEA hacks yet, and it also doubles as a side table when not occupied by one of our felines. Oh, and here's another cute custom cat project I documented in video format if you're looking to get extra creative this weekend.
3. Since we're on a cat kick in this list right now, I can't go another minute without telling you about my favorite designer litter box ever. It's actually pretty enough to keep out in plain sight! I've also got my eye on this modern minimalist cat scratch post.
4. You knew I couldn't leave out the pups, though, right? I love this DIY rope dog leash that The Merrythought put together.
5. And Jenni's DIY wood dog bowl stand makes me want to upgrade Rocky's old metal one ASAP.
6. Do you think this Alexa-enabled dog treat dispenser is taking pet love too far? Asking for a friend… (wink, wink)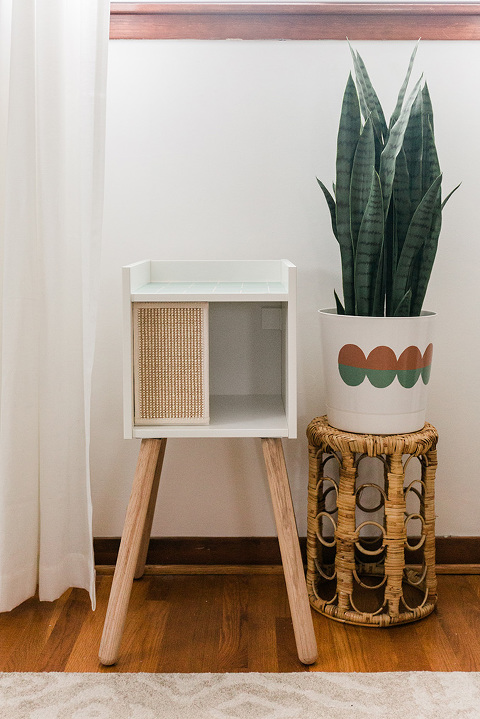 *I earn a small percentage from purchases made using the affiliate links above. Affiliate links are not sponsored. Rest assured that I never recommend products we wouldn't use or don't already love ourselves.