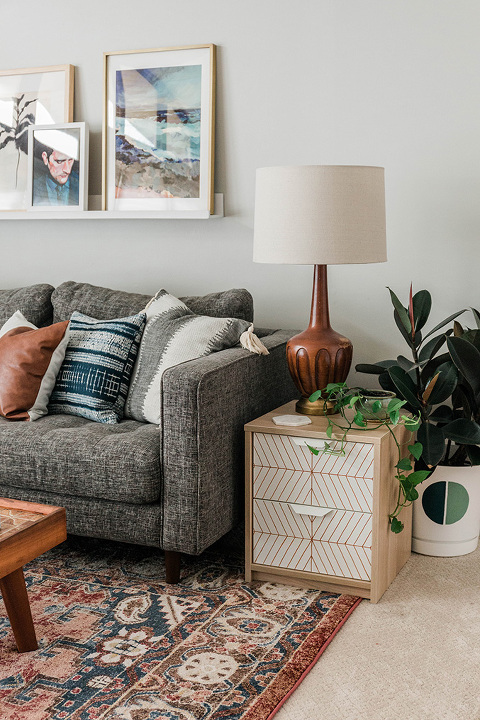 It's amazing what paint can do, am I right? But it might actually be even more amazing what a paint pen can do. Take this small $50 Ikea side table as an example. It was functional, yes, and I actually really liked the sleek, minimalist vibes of the piece, but I still felt like a little something was missing.
Then, I happened to spot a cool designer nightstand somewhere on Instagram (can't remember where now!) that had a geometric pattern inlaid on the drawer fronts. It took maybe five minutes of staring at my newly discovered inspiration image to realize that I could probably get the look using a paint pen and very little else.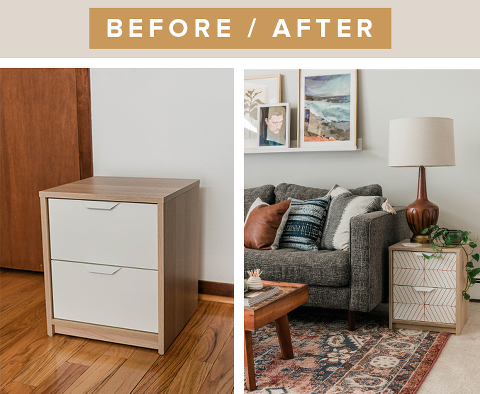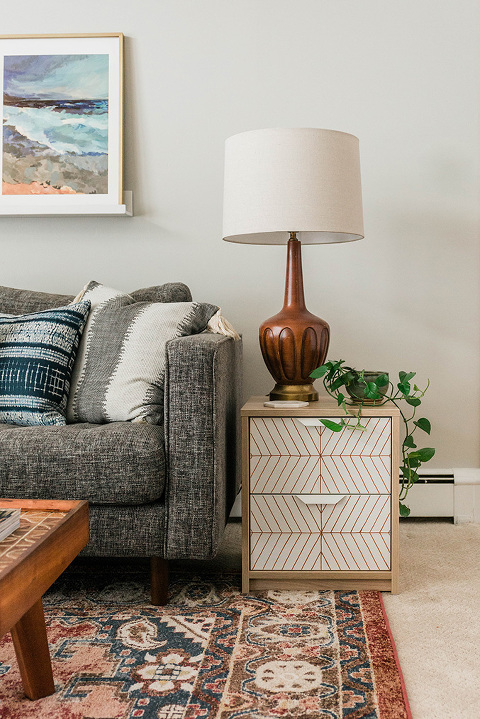 Low and behold, it worked! I was honestly a little skeptical, and wasn't overly confident in my measuring (let alone hand-drawing) capabilities, but I just took things nice and slow with this project to get the results I was after. Hop over to Hunker for the full step-by-step tutorial, and let me know in the comments here if you have any other ideas for adding character to this plain, budget-friendly side table. A cool cane detail? Peel-and-stick wallpaper? What would you do?