Remember last month when I shared my tips for buying and selling on Facebook Marketplace? Well, back in that original story, I mentioned that I hadn't been all that active as a buyer on Marketplace. The truth is that I've only bought two things—the piece I'm going to share with you today, and an arched mirror that I'm sure I'll be telling you more about in no time. As for today's Facebook Marketplace feature, it's all about that gorgeous Robyn Parker macramé wall hanging.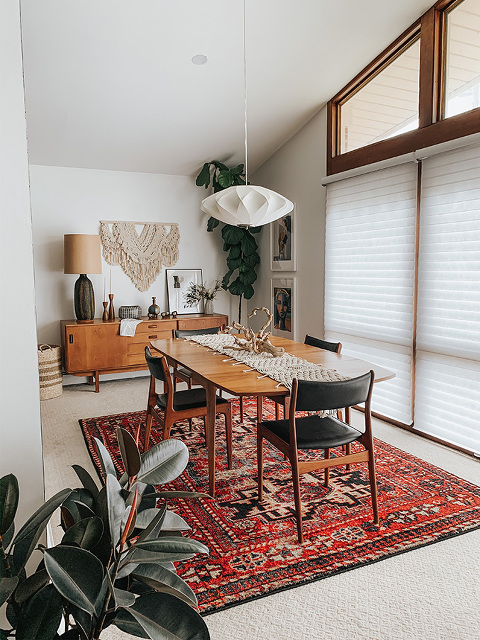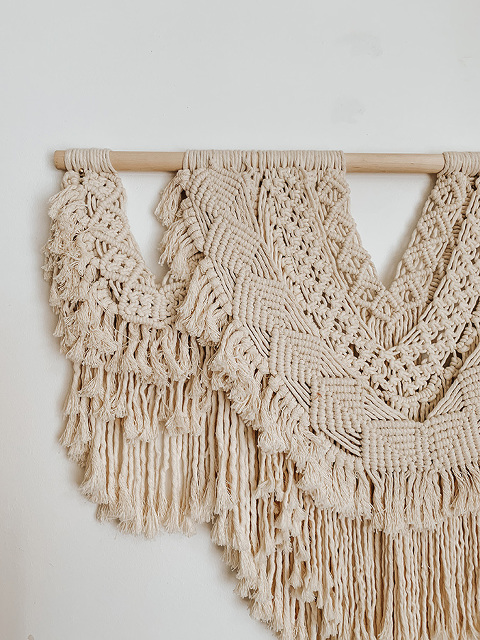 I've been following along with Robyn on Instagram for about a year now, and her aesthetic is one I've come to really adore. I love the style of her macramé art, of course, but she has also shared a few peeks inside her home, and I feel really drawn to her interior style, too! She mixes unique boho accents alongside the most beautiful mid-century furniture, and her space is basically my dream come true.
I don't mind admitting that I'm a bit of a fan girl when it comes to just about anything Robyn does, so when I happened to spot one of her own Instagram pictures as the featured image of a Facebook Marketplace listing, I stopped immediately in my tracks.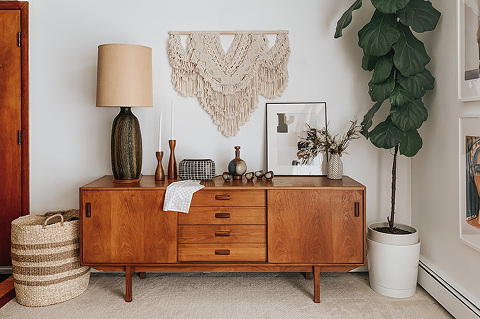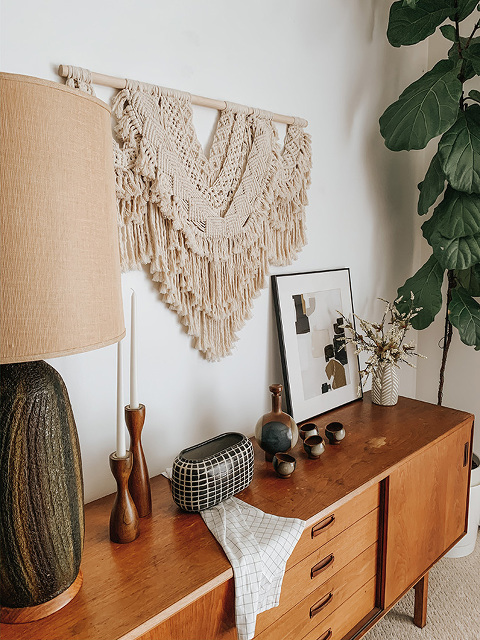 I remember thinking that it was definitely too good to be true, but low and behold, someone really was looking to sell one of her pieces—and in my area, too! The listing was based out of Richmond, Virginia, which is about an hour and a half from us here in Waynesboro. I messaged the seller and put it all on the line. I asked right up front if she'd be willing to ship, and she was.
The seller (who, as it turns out, is actually a DGD follower!) was super sweet and helped coordinate shipment of the piece within just a few minutes of me sending her a message asking about the wall hanging. A day or two later, it was in my overjoyed hands.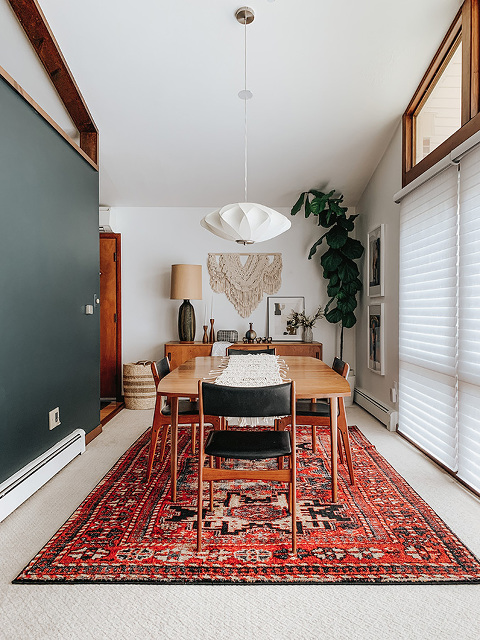 Since then, I've hung it in the most prominent place in our house that I could think of: in the dining room. Those beautiful layers of intricate knots and tassels are even more stunning in person, and I definitely find myself staring at it throughout the day. It's just as beautiful, if not more so, than I could have imagined after following along with Robyn for some time now. I couldn't recommend her work more if you've been considering investing in a piece for yourself.
Big thanks to Taylor (the Facebook Marketplace seller) for passing this beauty along to me! Have you bought anything recently off of Marketplace? If so, do tell in the comments. I often think some of the best perks of this secondhand resource (other than the great deals, of course) are the stories that come from it. If you've got a cool one, I'd love to hear it!