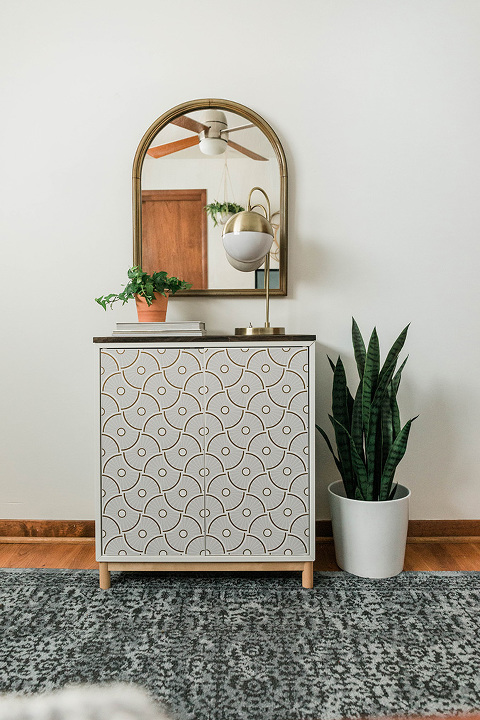 Meet my new favorite piece of IKEA furniture! Yes, if you can believe it, that art-deco inspired cabinet pictured up there actually came from everyone's favorite "Big Box" home décor store, and today's the day when I finally get to tell you all about it.
The full scoop is over on Hunker, but I'll let you in on a little secret right here…I actually had much bigger plans for this plain little $100 cabinet involving a custom DIY wood slat side panel detail. But when it came down to actually doing the project, I realized that I didn't need to go all out to make my entry cabinet sing. So, I simplified the vision, and I think it turned out even better than I had planned (if I do say so myself, of course!).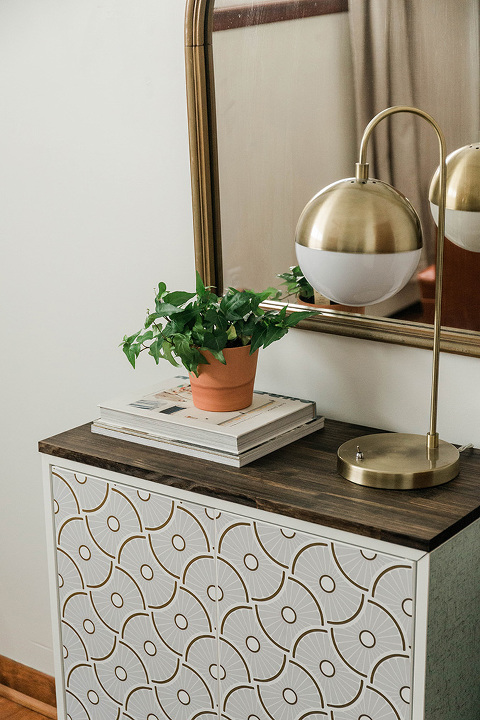 And, no joke: this is the type of DIY project that will make even your ambivalent significant other stop and stare. For the first time in years, John was actually really impressed by this makeover, and he usually couldn't care less about design trends! Make the quick leap over to Hunker here to see the step-by-step DIY transformation of our IKEA Eket cabinet from "boring" to "bold" thanks to practically nothing but peel-and-stick Target wallpaper.