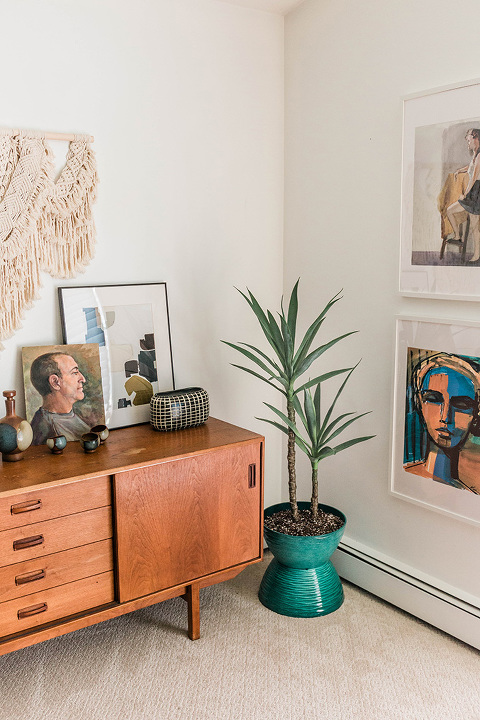 One of the things I've enjoyed most since social distancing began has been caring for my plants. Right before global events got serious, I had coincidentally stocked up on supplies for making my own plant propagation stands, so I've been busy taking clippings from all over our house to start growing my own new houseplants. This has been such a saving grace for me since I'm not able to get to the garden center like I normally do this time of year.
I also just so happened to buy all of the supplies for today's DIY gardening project right before Virginia's "Stay at Home" order went into effect! Even though the project revolves around a faux plant instead of a live one, I really loved putting it together to add more greenery to our space, and I'm so excited to unveil the how-to with you now.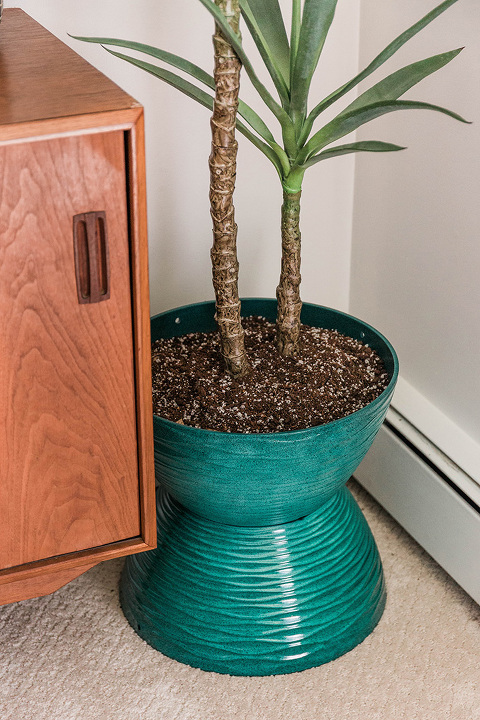 The lightbulb moment for this project actually came from Instagram. Someone I follow posted on their Stories a little clip of their garage, including a pile of gardening pots stacked in the corner. One part of the pile included pots stacked opposite to one another in a happenstance hourglass silhouette, and it snapped me right to attention. I realized I could get the look of a cool Palm Springs stacked planter by…you guessed it…stacking two planters, one on top of the other in opposite orientations.
And that's exactly what I did! The results are actually even better than I imagined, especially because I found these bright teal pots ready to go without having to add the extra step of painting them a fun retro color. Since hitting "publish" on my tutorial for Hunker, I've moved this mid-century style planter around to almost every room in our house. It looks great wherever I plop it, which makes me kinda wanna build another one…See the full tutorial and shopping list this way!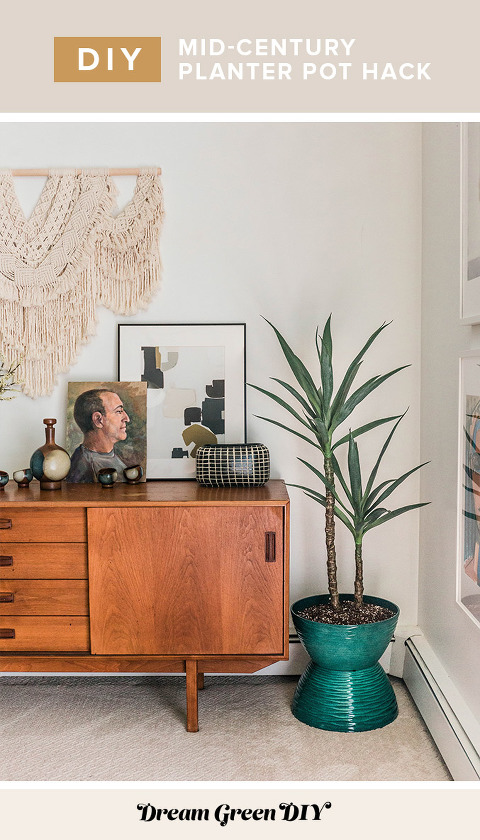 *I earn a small percentage from purchases made using the affiliate links above. Affiliate links are not sponsored. Rest assured that I never recommend products we wouldn't use or don't already love ourselves.