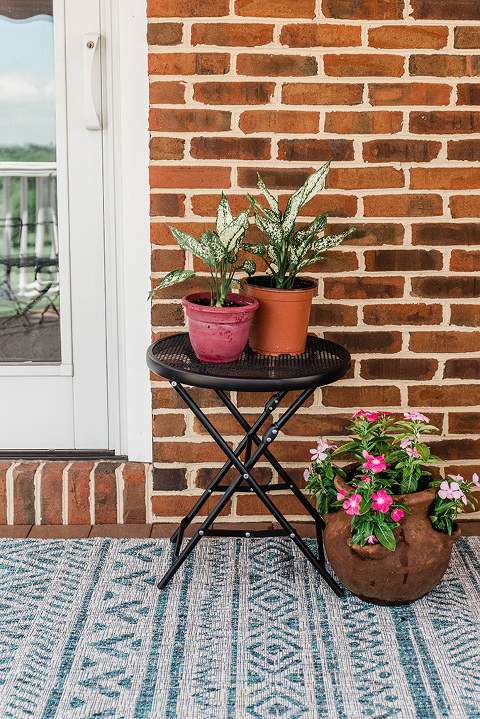 *This post was sponsored by AL-NEW. All opinions are my own.
Now that summer is officially here, John and I have been spending a lot more time over on my parents' back deck (socially distanced, of course!). It has been so nice to soak up the sun and talk to people other than ourselves and our pets, especially after being stuck at home since March. I've been feeling the urge to pay Mom and Dad back for all the cheese, crackers, and wine they treat us to during our visits, though, so I decided to spend one afternoon reviving their outdoor summer furniture for them using AL-NEW Aluminum Restoration & Oxidation Remover Solution. 
To be totally candid, the collaboration I signed on for with the AL-NEW team was supposed to just go live on Instagram and Pinterest, but I was so blown over by the results of this metal refresher that I offered to write a full bonus blog post talking through the process (free of charge to the brand). There are just some things that deserve bigger fanfare, and this fit the bill. 
Keep scrolling to get the full scoop and see the before and after pictures, which I think are pretty radical. And before you ask, I swear I didn't repaint the table even though it looks like I did!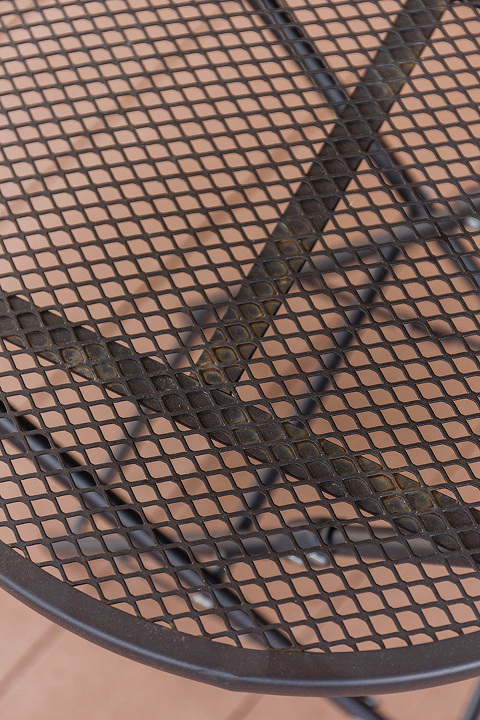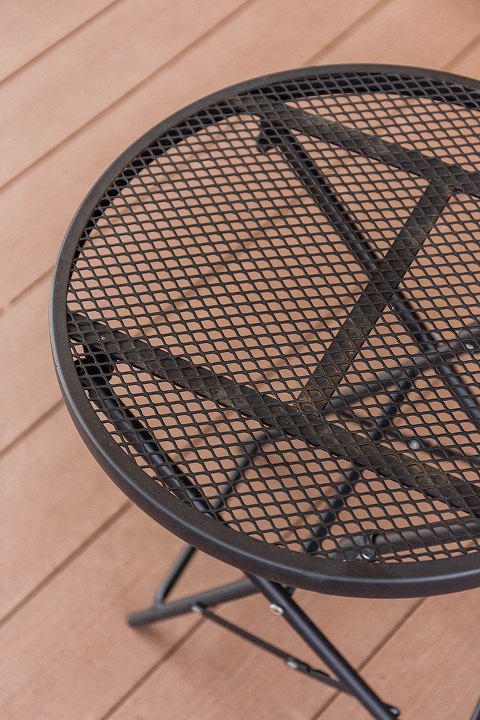 So there's the little table I started with in all its dusty, dingy glory. Now, these metal pieces sit out in the sun, rain, snow, and ice all year long, so it's a given that they'll dull down over time. I figured they'd be good candidates for my AL-NEW experiment since they're only a little over a year old and cheap enough that, if the product didn't work, it wouldn't be a huge loss (of course, I promised my parents that I'd replace the tables if things went badly).
As I'm sure you've guessed by now, though, things definitely didn't go badly, and I'm now a life-long convert to this stuff. You know I prefer using natural cleaners, but when the situation warrants it, I think chemicals have their place in home cleaning and maintenance chores. Even still, it's important to respect those chemicals and wear all the proper gear while using them. For this project, I grabbed some rubber gloves and eye protection. Check your AL-NEW container for the full breakdown of warnings and suggestions. I appreciate that everything was written out both clearly and concisely!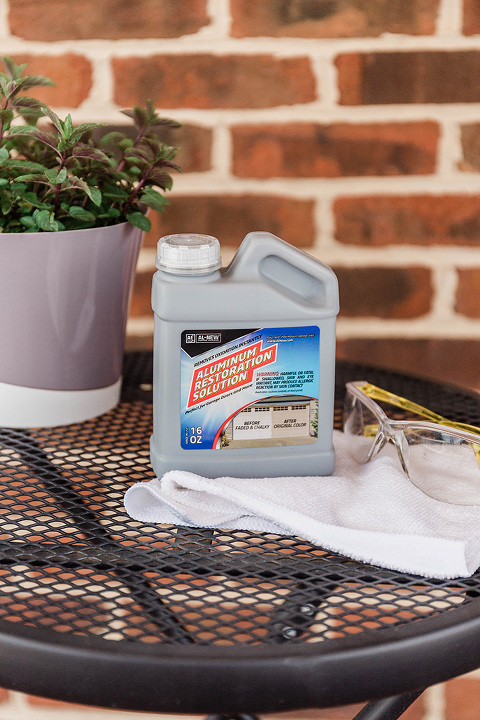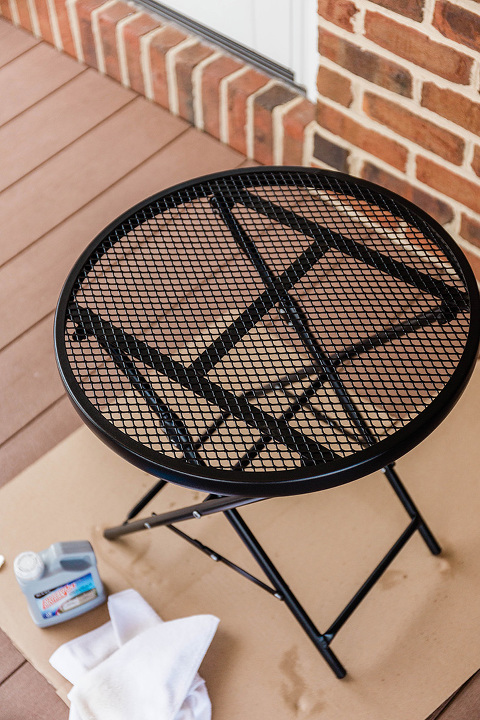 In addition to the glasses and gloves, I also protected my parents' nice decking with a couple sheets of scrap cardboard. Like most people these days, our family has been doing a lot of online shopping, so cardboard from shipping has been piling up in our homes. This project was the perfect way to put all of that to good use without having to buy or deal with plastic.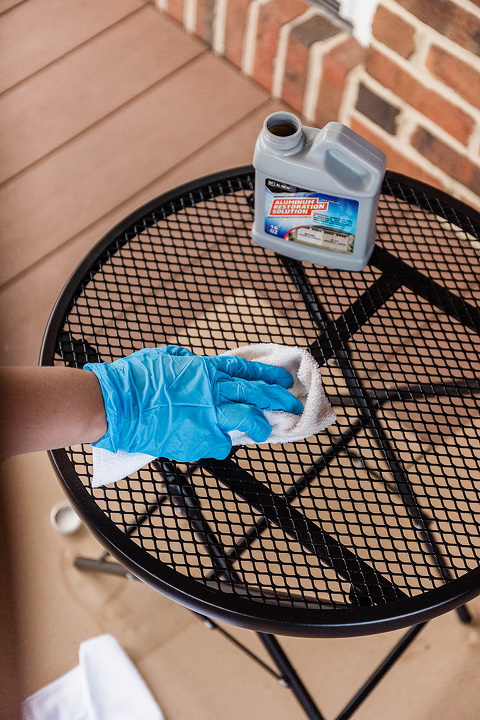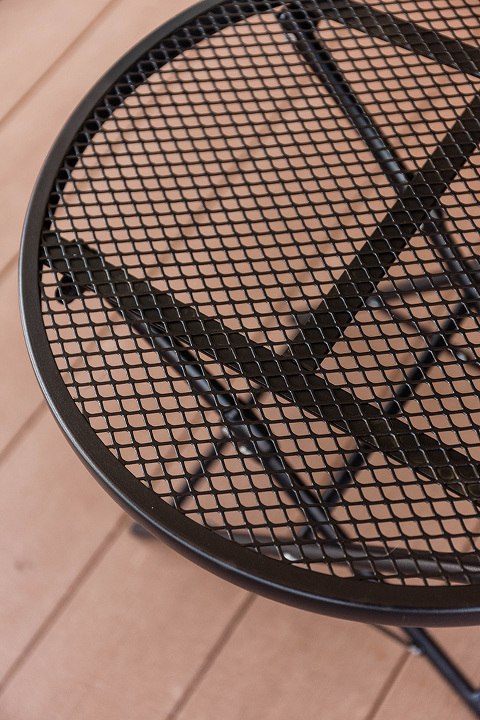 I kid you not, this entire table cleaning process took less than 10 minutes. All I did was press my microfiber cloth on top of the open container, flipped it up-side down and right-side up quickly to get some of the ultra thin solution on the cloth without having to pour it, and then I got to work. I kept refreshing my cloth every couple of strokes on the tabletop, and worked from the top down.
AL-NEW immediately gave the table a fresh look, and made the black metal pop. I showed John the before/after photos later that evening when I was home and he didn't believe me when I told him that I didn't spray-paint the table black. I figured the AL-NEW would just get rid of all the nasty grimy build-up (which it did), but it also made the table look so much richer! The solution gave luster back to the metal finish, and it honestly looks brand new—maybe better than brand new.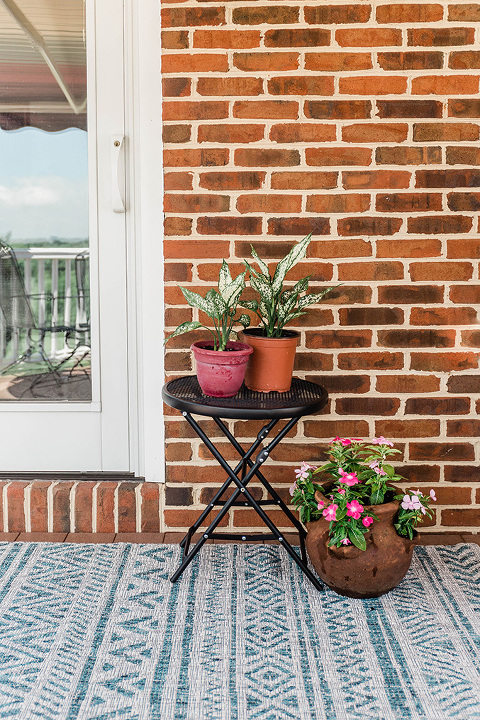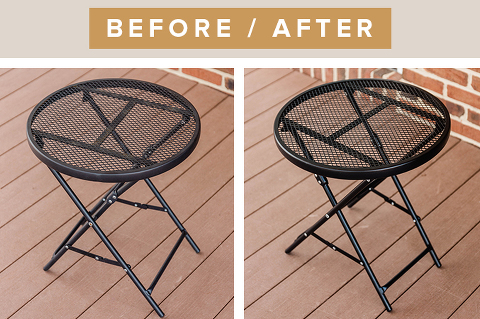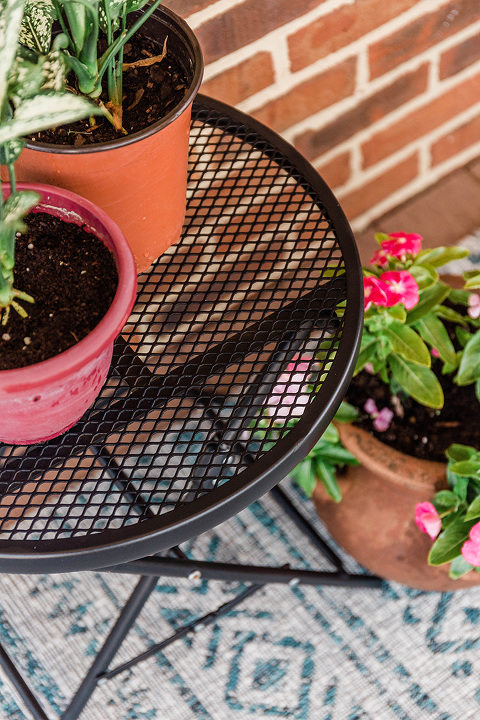 Big thanks to the AL-NEW team for letting me try this magical stuff out! The good news is that a little goes a long way, so I'm excited to use it on a few metal things we have around our own house this summer. It works on aluminum furniture, garage doors, window frames and door handles, light posts, and lots more (see the full list of options and instructions this way).
What could you stand to refresh outside this summer? Do you have tired looking metal furniture of your own? Or maybe you're focused on landscaping this season? Let me know in the comments below!